Hi, I'm Kellie! I follow a clean living diet. What is this exactly? It is blend of some paleo, all organic, non-GMO ingredients that I can pronounce an understand! I consume food that has minimal chemical exposure. Sound horrible? Not at all- this approach is encouragingly possible to follow and in a few short weeks you will notice that you feel better!!!!
Don't feel like you are missing out on taste- just about every recipe out there can be converted into a supportive one. I was surrounded by gorgeous foods when I worked in the culinary and hospitality world. After I had twins, a preemie plus one more I have come to understand the importance of the nutrients within everything we eat.
Thank goodness we live near Whole Food Markets and that clean products are easier to find. If you can't find products in the store you can have them delivered to your doorstep. Eeeek….I think I glow when I see the big brown delivery truck! With the help of technology, creating a library of go-to tasty recipes is easier than ever.
As a wife and a mother of four, I want to feel great and see my family grow. We are always on the go and we like to think that our little ones keep us young. They certainly keep me active and I take that energy to the gym a few times per week. At this age my boys think I am super strong (I am stronger than I appear), can run super fast (not too shabby) and that I sing like a pop star (that is far from true). I hope you find some tasty recipes, new product ideas and some fun stories along the way. I am constantly working to add more to my clean toolbox. Join me in the Cleanly Consumed journey- Eat Healthy & Feel Amazing!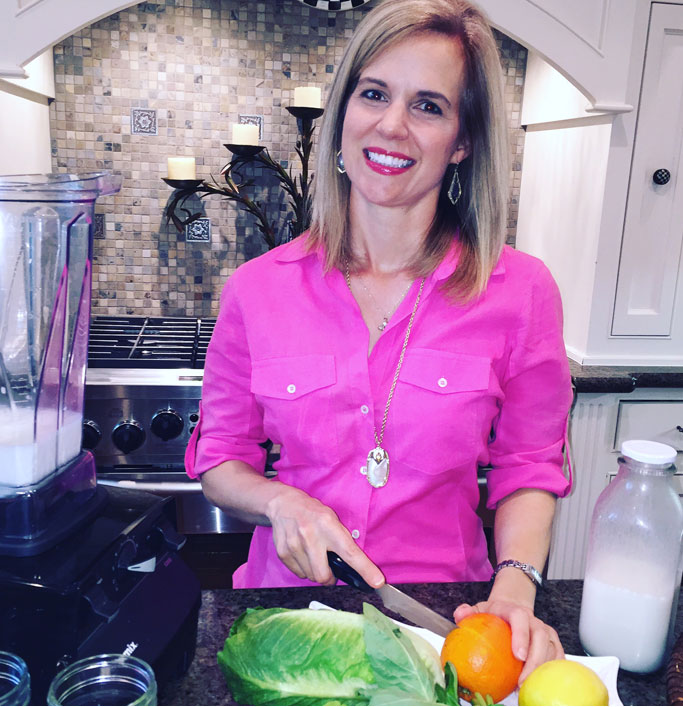 Sincerely,


*Cleanly Consumed is a participant in the Amazon Services LLC Associates Program, an affiliate advertising program designed to provide a means for sites to earn advertising fees and linking to www.cleanlyconsumed.com