Ramen Noodles Made Healthy:
This healthier version isn't 10 for $1 but it is still an inexpensive soup & noodle dish that will certainly help you feel better on days that you need an little comfort and TLC. Lotus Foods offers a Gluten, Free and Vegan Noodle that is hearty. I found a 12 pack bag at Costco. Using clean water and a heaping scoop of Bone Broth Powder it instantly becomes a immune supporting cup of comfort. Dr. Axe has a great product line that is available on his website or via Amazon. I prefer his brand because it is clean and unflavored- but he does carry Vanilla, Chocolate and Turmeric Flavors too!
Ingredients:
2 Cups Clean Water

2 Heaping Scoops Bone Broth Powder

2 Packs of Lotus Brand Ramen Noodles

Supportive Herbs & Spices or Essential Oils: Select herbs and spices depending on your symptoms. Some that I use when I need an immunity boost are Lemongrass, Rosemary and Ginger.

Diced or Shredded Chicken if tolerated

Scallions for garnish

Instructions:
Pour 2 Cups of Clean Water into a medium sized sauce pan and add 2 heaping scoops of Bone Broth Powder. Whisk to break up and incorporate.

When it comes to a boil reduce heat and add the Ramen Noodles.

After 1 minute, you should be able to break up the noodles gently with a fork.

Remove from heat and drop in Spices, Herbs or Essential Oils (1 drop at a time- remember they are concentrated).

Pour in a large soup-bowl and top with Diced Chicken and garnish with Scallions.

Bring face down over bowl as it steams and you can smell the essential oils- it is a great aromatherapy sessions just before you eat.
For more ways to use Culinary Grade Essential Oils in the Kitchen see this post: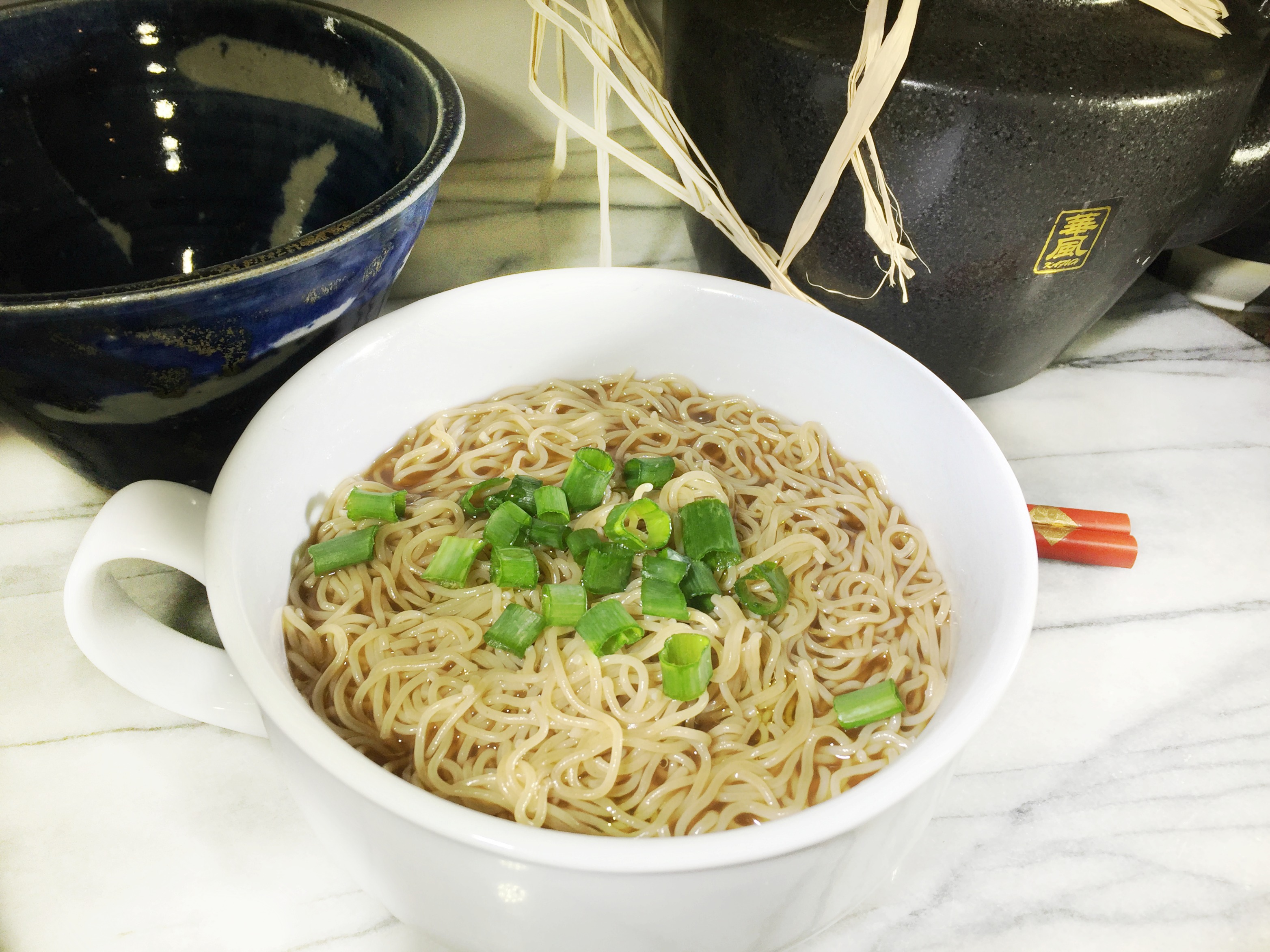 Enjoy!