Easy Chia Jam:
Are you ready for another easy recipe to make your mornings even easier!!! Me Me- Pick Me! This chia jam always surprises CHIA first-timers! The Blackberry with Vanilla is the BEST…. and those that love an extra tartness in the morning will love this too!
Ingredients:
2 Cups Raspberries (Organic Frozen then Thawed, or Fresh)
1 Teaspoon Lemon Juice

Pinch of Lemon Zest or 1 Drop of Lemon Culinary Grade Essential Oil
1-2 Teaspoons Raw Honey
1 Tablespoon Chia Seeds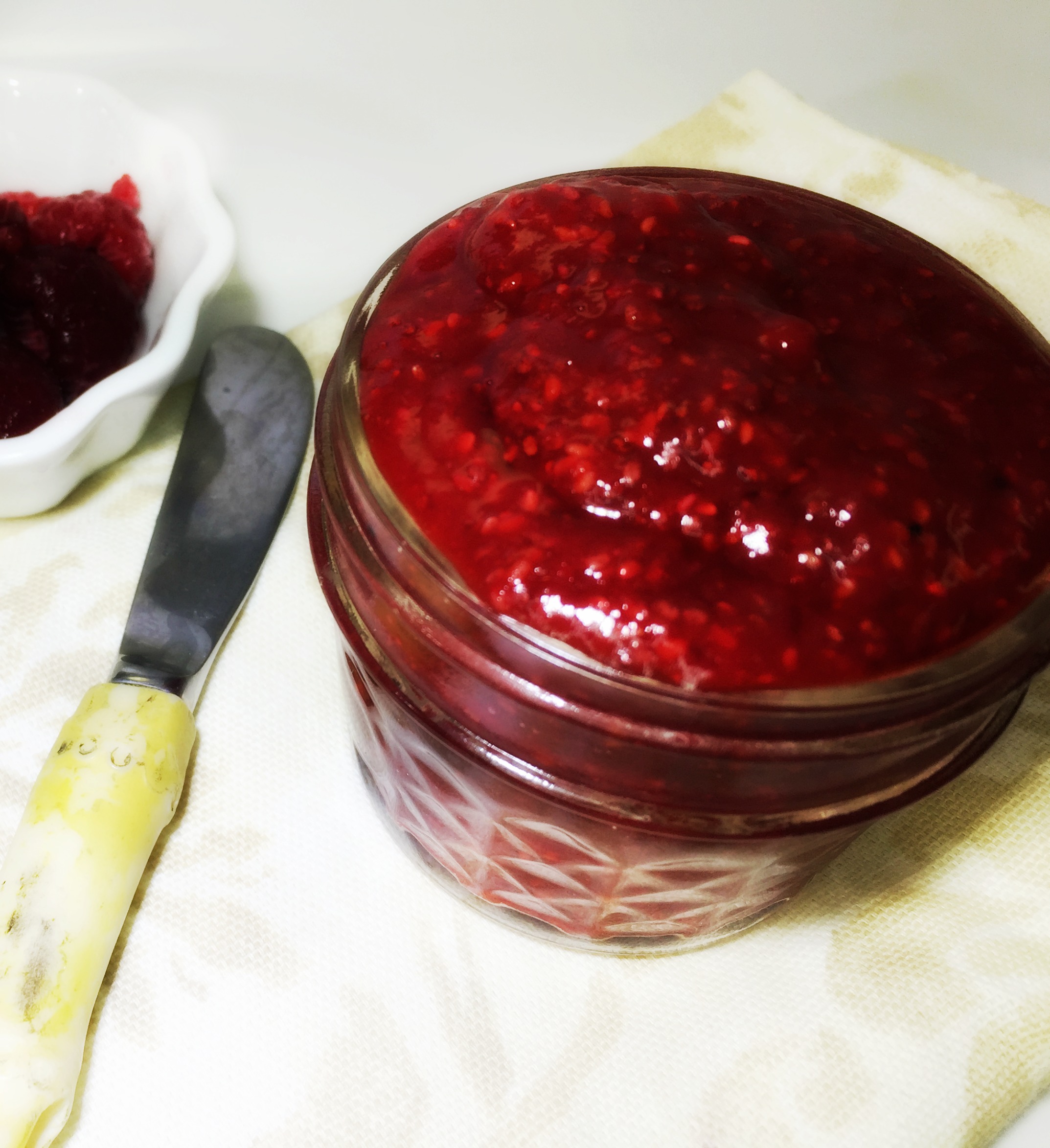 Instructions:
Place Raspberries in a saucepan over medium heat to soften. Once they are softened remove from heat.

Add in Lemon Juice, Zest, Honey and Chia Seeds. Stir to incorporate and let set for 5 minutes.

Place all ingredients in a high powered blender.

Blend to incorporate.

Place in glass jar and refrigerate.
Use this Chia Jam on:
Rice Cakes with Nut Butte

In Smoothies

On top of Oats or Granola

Mixed into or on top of pancakes

& in smoothies!