Simple Orange & Strawberry Salad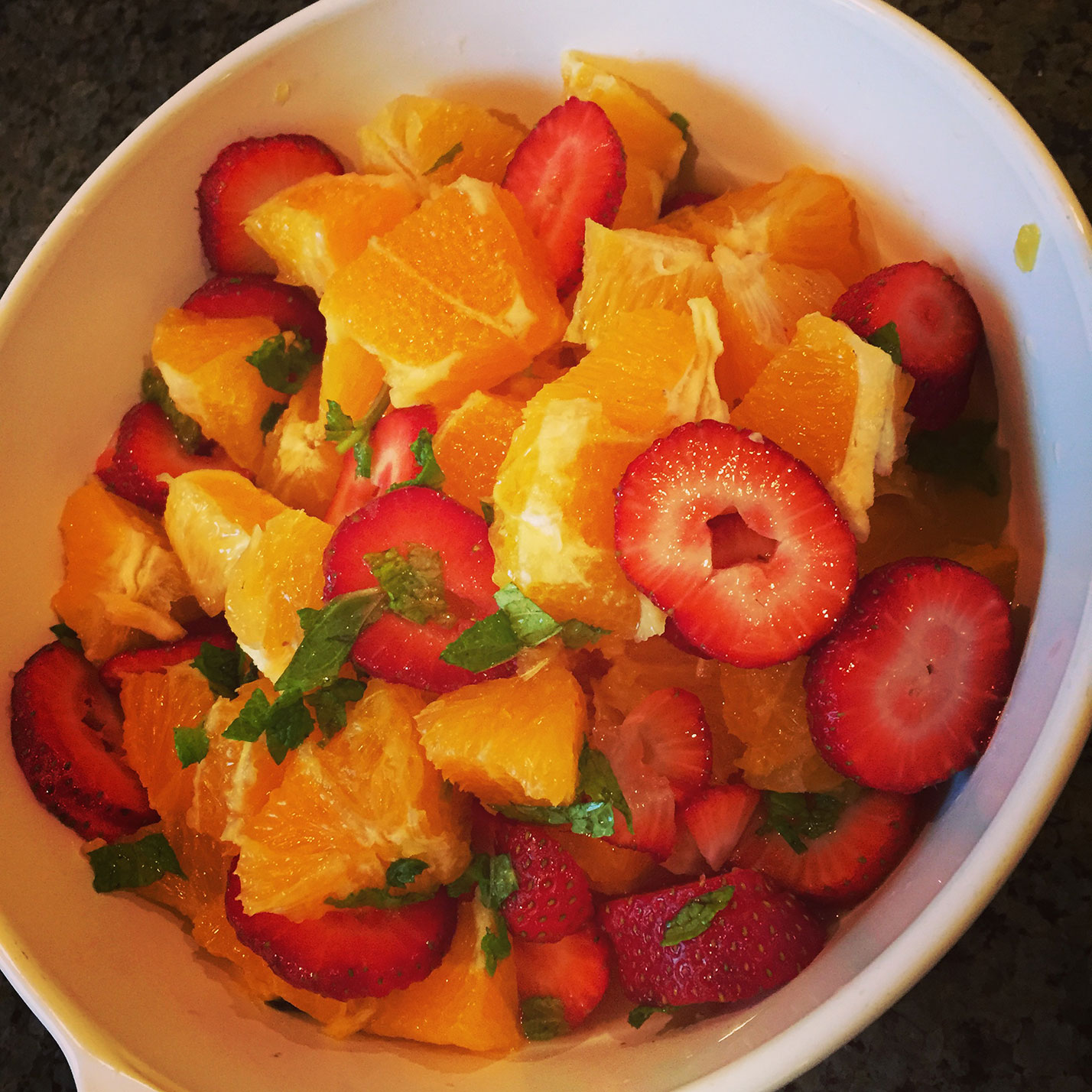 Having a clean eating toolbox doesn't have to mean the recipes have to be complicated. Simple is good too!

Ingredients:
6 Cut Oranges
8 Sliced Organic Strawberries
6 Mint leaves
Juice from 1/2 lemon
Drizzle of honey
*add choice of nut on top for some crunch and extra protein
Mix all of the ingendients together and chill. It gets eaten quickly but can last a day and still be fresh.
ENJOY!