Time for Thyme infused Jicama Fries!
These lovely healthier fries were cooked in the Air-Fryer! Yum! Last night we had the super yummy raw version Rosemary & Jicama Fries. It was a huge Jicama so I decided to load up the air-fryer to make a gluten free version. Sooooo glad I did! Light crispy coating on the outside, and a little crunch on the inside.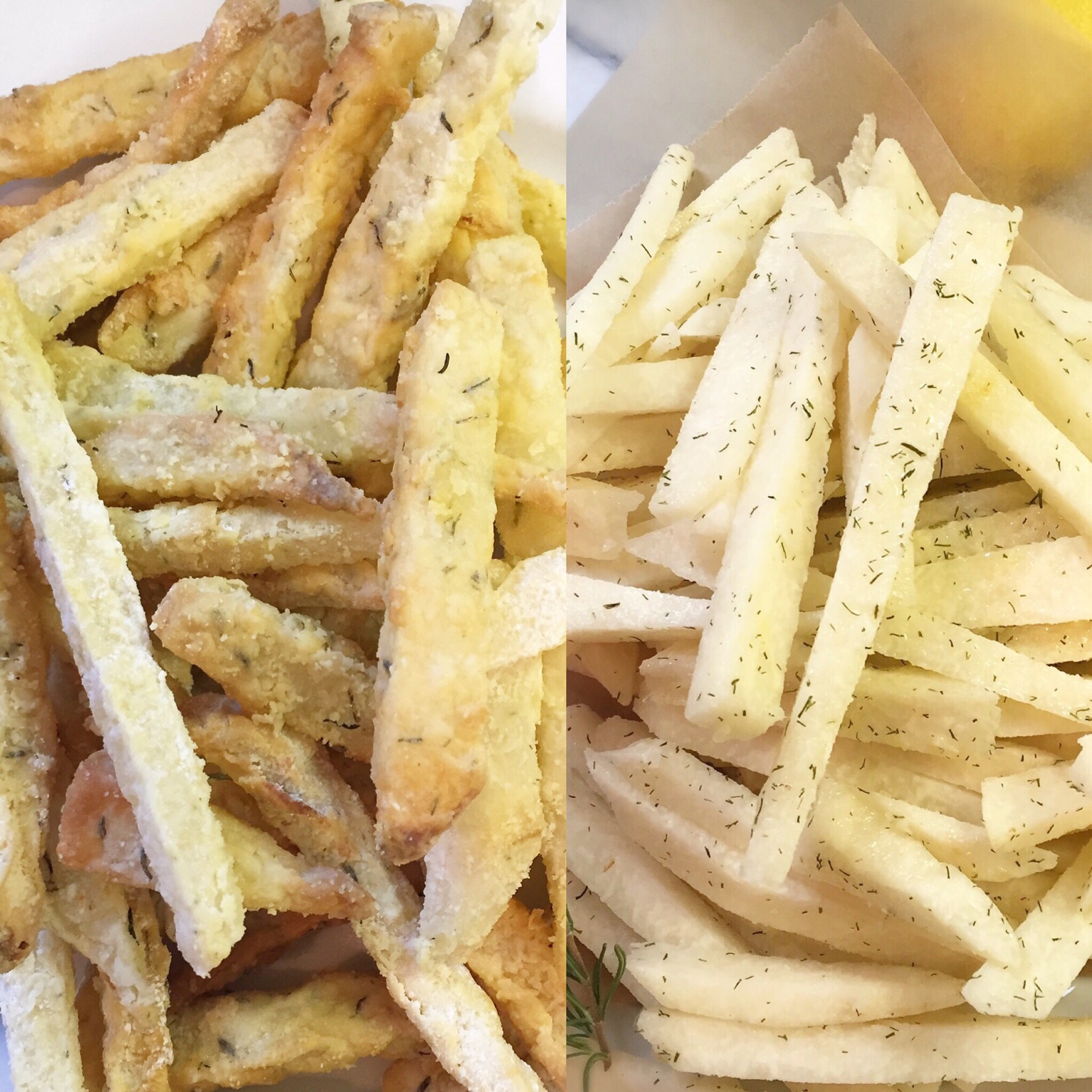 Ingredients:
2 Eggs

1/2 Large Jicama (sliced into "fries")

3/4 Cup Arrowroot Flour

1 Tablespoon Dried Thyme

Celtic Salt
Instructions:
Whisk two eggs in small bowl.

Pour eggs over cut jicama and toss to evenly coat.

In a medium sized bowl add arrowroot flour, thyme and salt and then transfer handfuls of egg coated jicama and toss in flour.

Spray Air-Fryer Basket with Olive Oil or use clean oil or ghee and grease by hand.

Set Air Fryer setting to CHIPS setting for 20 minutes. Shake and Toss after 10 minutes and add more time if needed.
Enjoy!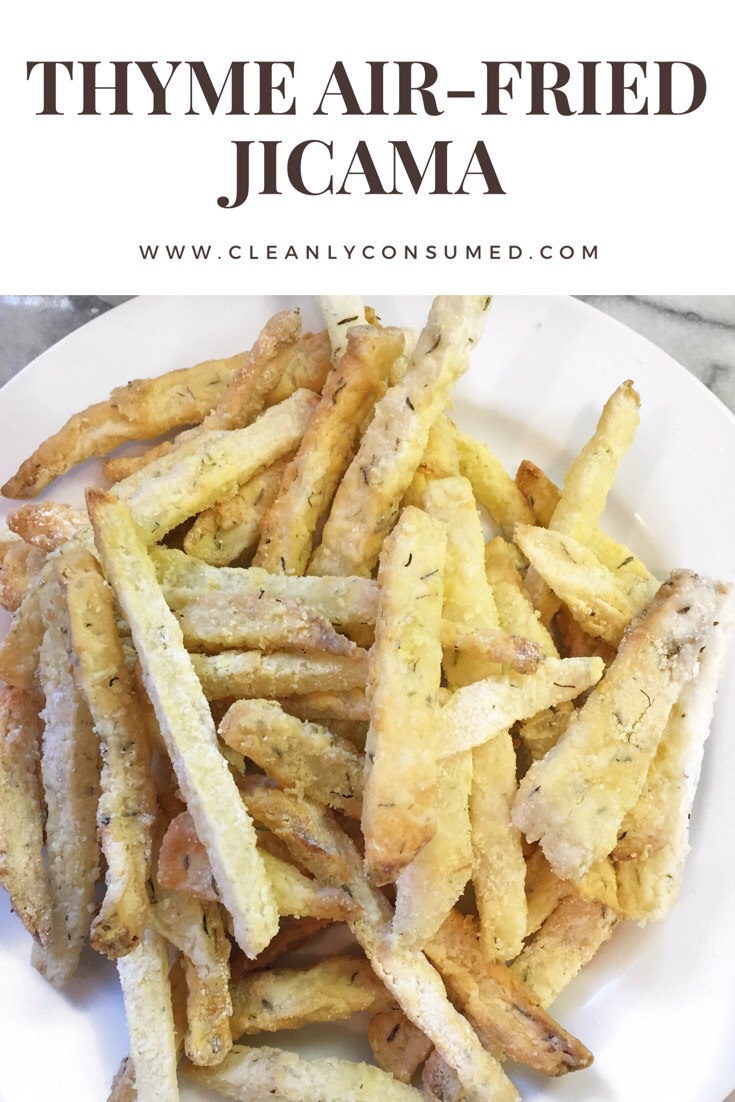 Join the Journey!
Let's get started! Be supported in your Clean Living Journey, step by step with resources, guides and a TON of encouragement along the way. You can do this- because step by step we did too!