Simple & Paleo Blackberry Chia Jam:
This simple Blackberry Chia Jam is easy to make and supportive. My kids loved it and it was gone within a week!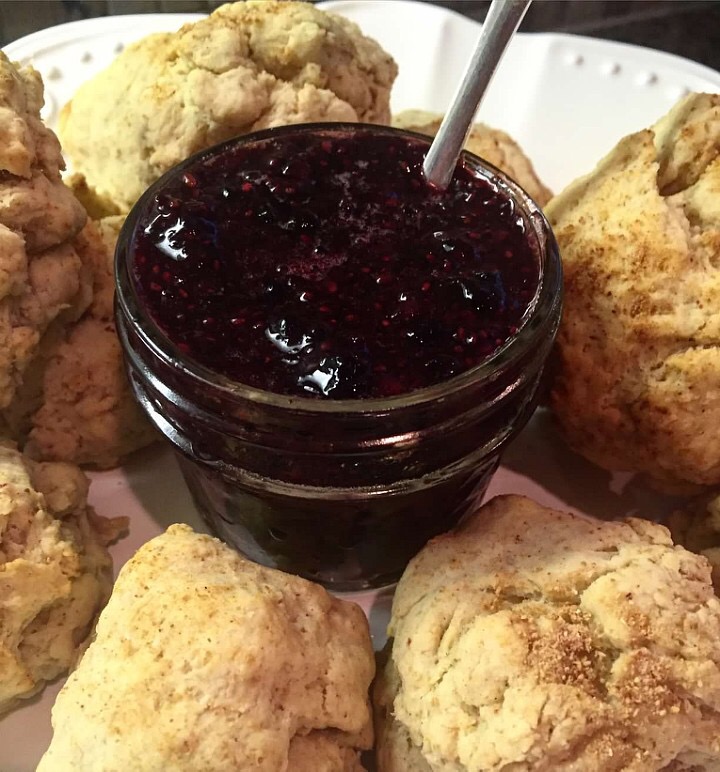 Ingredients:
1 Cup Blackberries
1 Tablespoon Chia Seeds
1 Tablespoon Maple Syrup
1 Tablespoon Warm Water
½ Teaspoon Pure Maple Syrup
*Try adding 1/4 Teaspoon of Vanilla Extract in- yum! Blackberries and Vanilla!
*You can add 1 drop of Bergamot Essential Oil for a unique flavor and added support. Taste with a toothpick- remember essential oils are concentrated! Make sure to use essential oils that are labeled safe for consumption like the Vitality Line from Young Living.




Instructions:
Soak Chia Seeds in 1 Tablespoon of Warm Water until they soften.

Place all ingredients into a food processor or blender and mix until blended to your desired consistency.

Place in a storage container, such as a glass jar with lid, and chill in refrigerator for minimum of 1 hour.
Join the Journey!
Let's get started! Be supported in your Clean Living Journey, step by step with resources, guides and a TON of encouragement along the way. You can do this- because step by step we did too!