Clean Carrot & Raisin Salad I grew up eating Carrot & Raisin Salad- but with this recipe I don't miss the mayonnaise.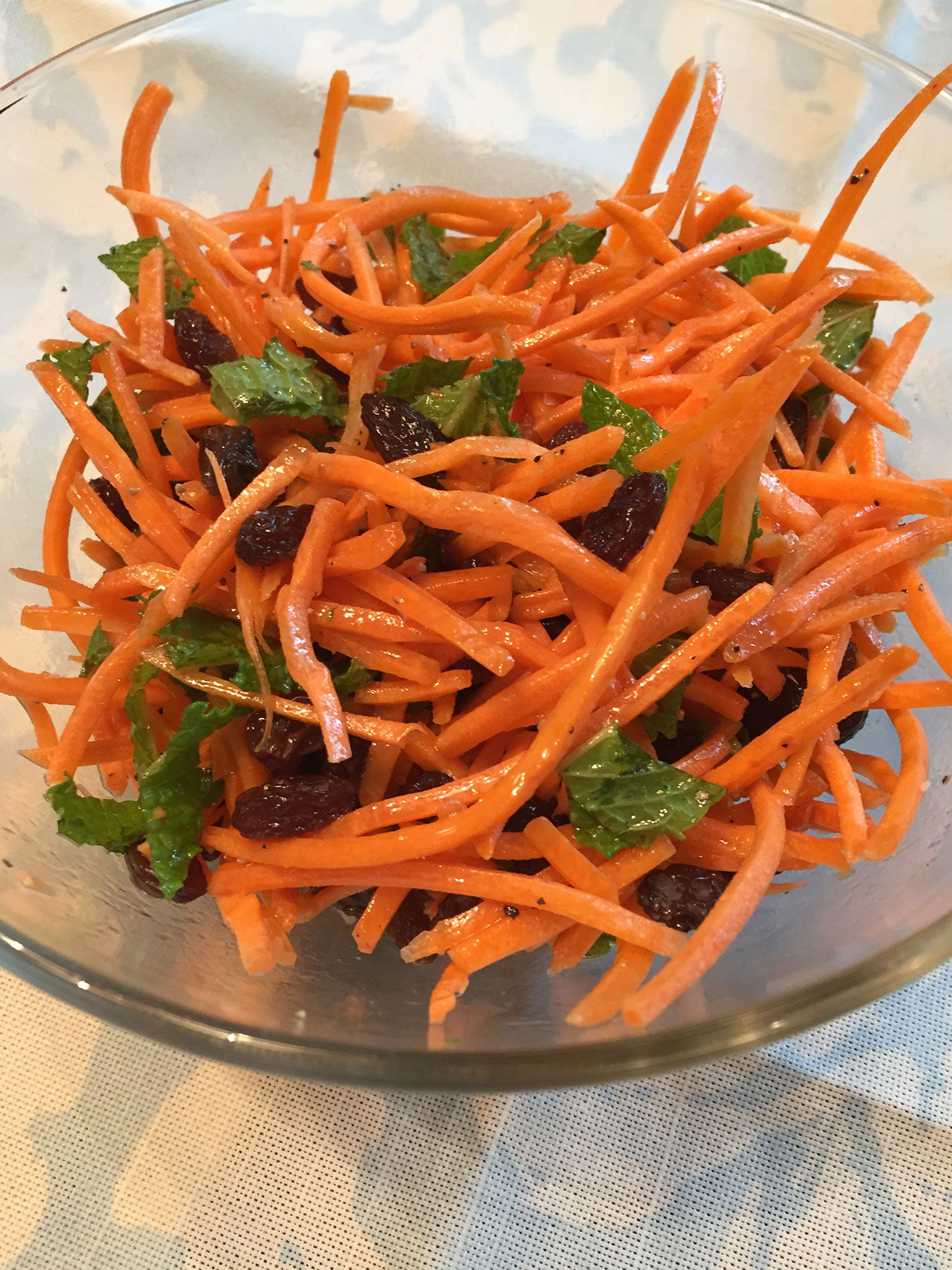 Ingredients:
1 bag of shredded carrots (I buy pre shredded to save time)
1 cup of organic raisins (you want organic to avoid added sulfites)
1/4 cup of sliced basil or mint (you pick your green- you just need to add them into your recipes when you can)
1 teaspoon of Apple Cider Vinegar
Drizzle with Olive Oil
Mix all ingredients in a bowl a few hours before serving to get it nice and chilled. I like it for up to a day stored. The raisins start to get mushy and lose some of their chew. Since I'm relatively paleo I don't want to miss out on any opportunity.
Enjoy!
Join the Journey!
Let's get started! Be supported in your Clean Living Journey, step by step with resources, guides and a TON of encouragement along the way. You can do this- because step by step we did too!