Clean Eating Coconut Cherry Chia Muffins
Sometimes quick mornings and snack times can leave you at a loss for ideas. Switching up your routine with these protein packed (eggs & chia) handful of goodness makes everyone happy! Below is a list of the benefits and nutrients. These guys are Supportive too!
They are dairy and gluten free.

Cherries

offer Vitamins A, B Complex, C, E & K.

Cherries

are also low in Oxalates.

Chia

offers a mixture of soluble and insoluble fiber, Omega-3s & Protein.
Ingredients:
1 Cup Organic Coconut Flour
1/2 Teaspoon Sea Salt
1 Teaspoon Baking Soda
1/2 Cup + 2 Tablespoons of Raw Organic Honey
1 Cup Organic Coconut Milk
6 Eggs
1 Tablespoons Organic Coconut Oil (melted)
4 Teaspoons Vanilla Extract
1 Tablespoons of Organic Chia Seeds
1 Cup Fresh or Frozen (Thawed) Organic Cherries (Blueberries & Raspberries work well too!)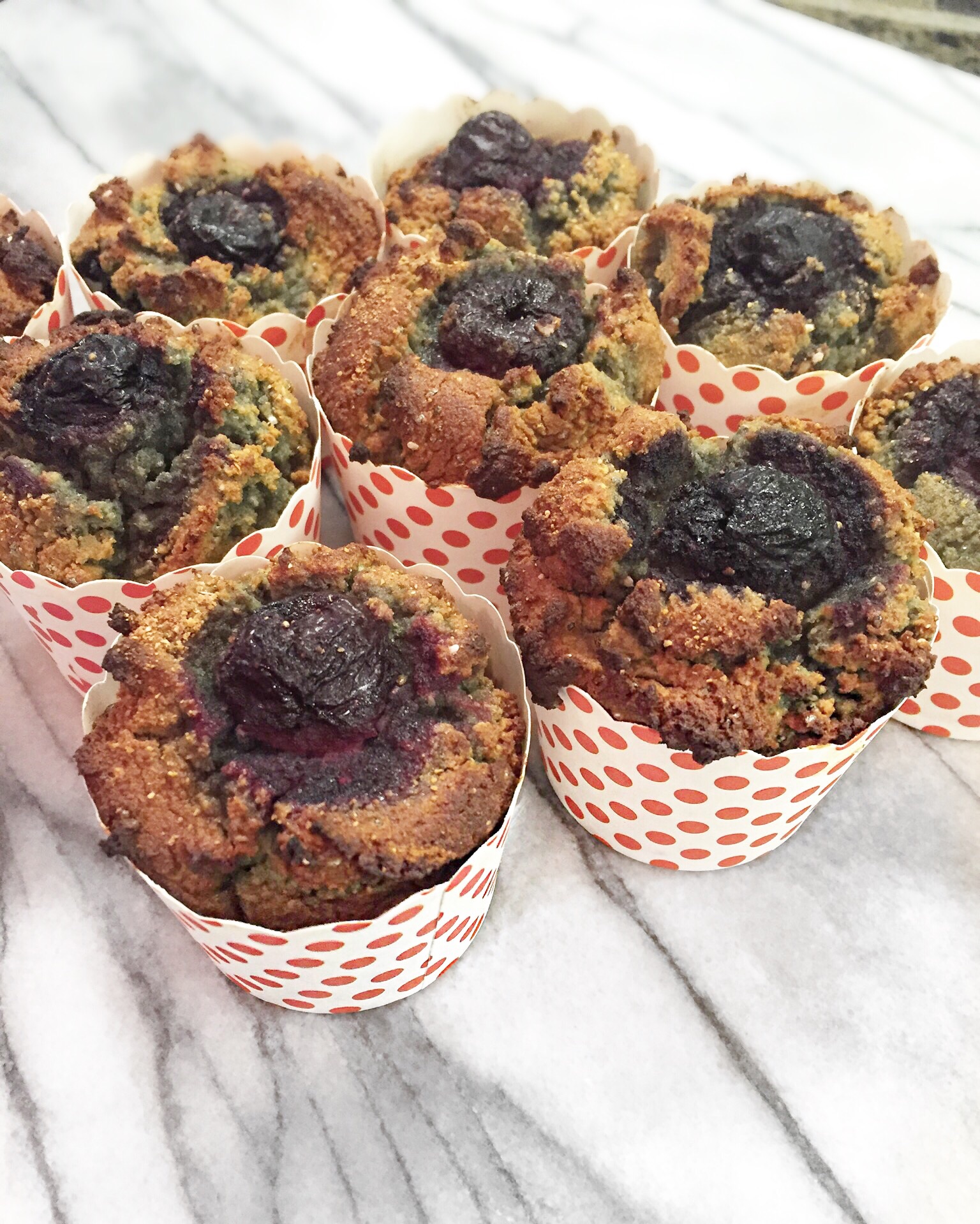 Instructions:
Preheat oven to 350 degrees
1. Sift the coconut flour and baking soda into a large bowl.
2. In another bowl, or blender (I used my Vitamix) combine eggs, coconut milk , honey & vanilla and whisk/blend to incorporate. Add in Chia seeds and stir- let sit for a moment to absorb liquid.
3. Slowly add in wet mixture a little at a time to dry ingredients.
4. Fold in the fruit and pour batter into greased (use coconut oil) or into baking cups, filling 3/4 full.
*I like to top each muffin with a piece of fruit and sprinkle with either *Coconut Sugar or *Date Sugar
5. Bake for 25-20 minutes until the muffins begin to turn golden brown and a toothpick comes out clean.
Enjoy!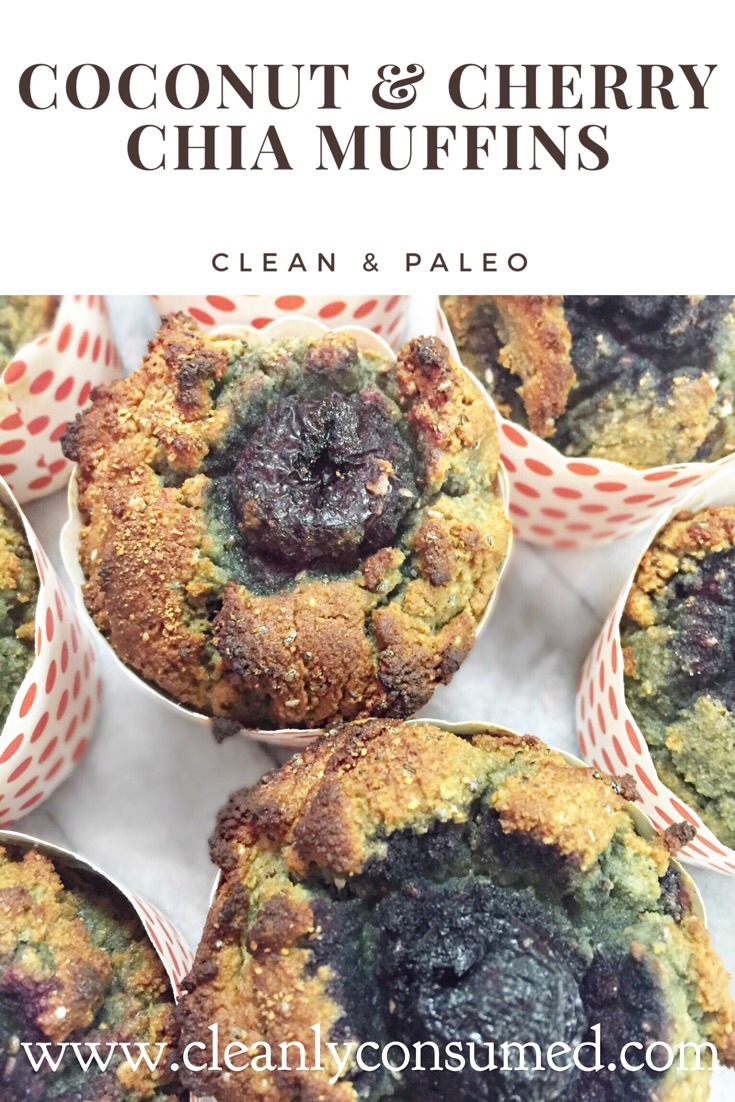 Join the Journey!
Let's get started! Be supported in your Clean Living Journey, step by step with resources, guides and a TON of encouragement along the way. You can do this- because step by step we did too!