Confessions of a Clean Eating Shopping Cart!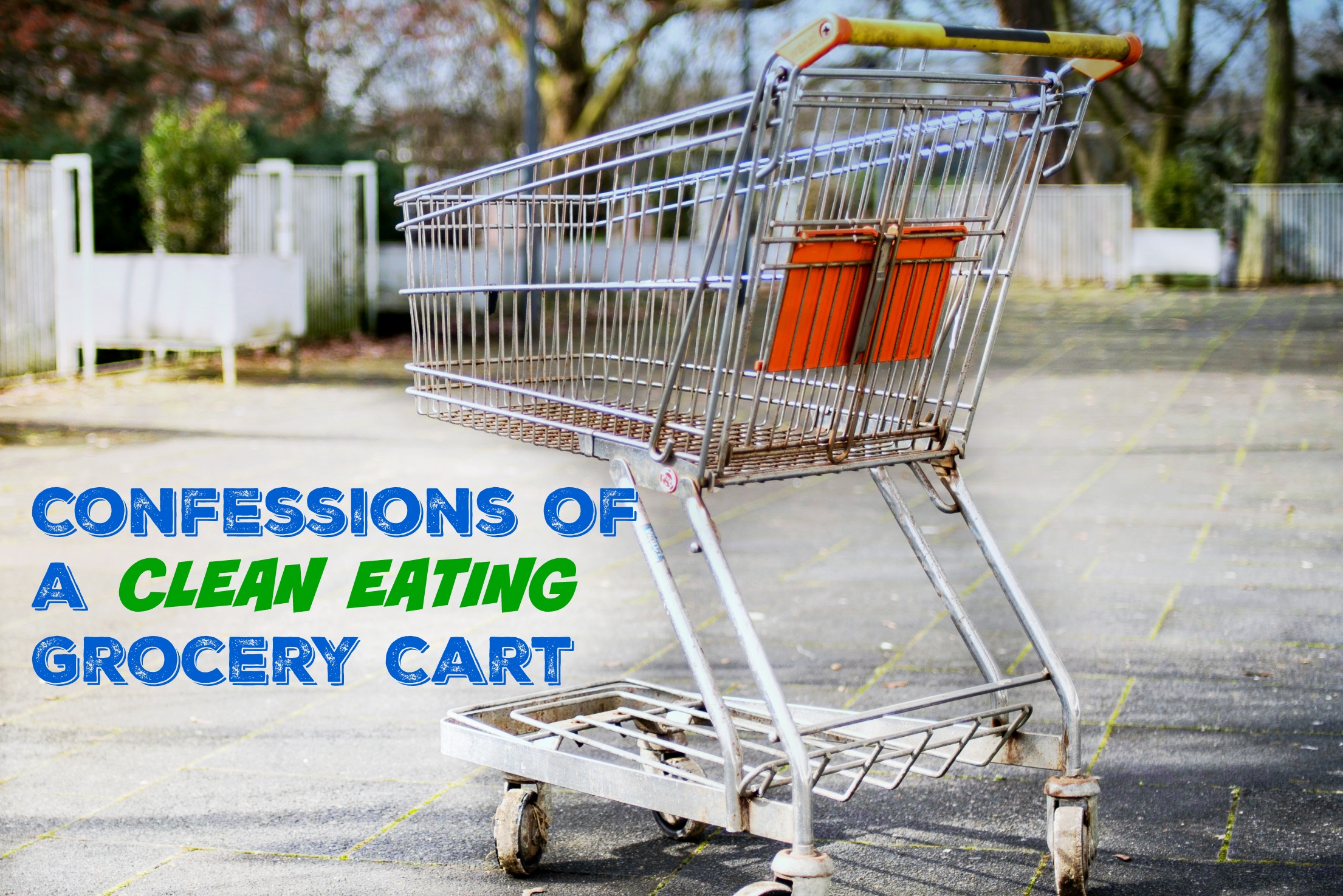 What to buy… Where to Shop.. Do you Feel Lost? You want to eat cleaner and support your health. You are the Gatekeeper of your home. Pressure!!!! No worries…. I have spent years becoming a label reader! We needed to heal our family. I started learning more from the support of my doctors, dietitians, holistic resources and reading reading reading. Since becoming a Mom I have grown a ton in becoming an advocate for my children's health and development. I still get shocked everyday when I see what is going into our bodies with the products we consume and bring into our homes.
A few months ago I was visiting family and we went grocery shopping. She has learned more about eating clean lately and knew that there wasn't much she could put into her cart without questioning it. THAT WAS THE MOMENT …. I thought Öh NO!!!!… She knows what not to buy but not what TOO buy!!!". We are creatures of knowing what we CAN HAVE not what we CAN'T HAVE. There is way too much negative going around. So…. the series was born. Confessions of a Clean Eating Shopping Cart!!! Enjoy and please share!
Confessions of a Clean Eating Cart

?

Part 1
1). Low Glycemic Fruits….Organic Honeydew or Cantaloupe….Cherries are in season too. Buy fruits and veggies in season for the highest yield of nutrients. Tip…..Then frozen Organic!!!

2. Baking? Aluminum free baking soda, soy free chocolate, zero calorie and low glycemic sweeteners and maple
? syrup is still better than refined sugar!

3. Flour alternatives….don't forget about Arrowroot! I
? that for pan fried wild caught fish!

4. Clean oils….high heat Avocado, Dressings Olive. Hot beverages & Skin care- Coconut Oil. Ghee (Casein Free)- great alternative to grass-fed butter if you can't tolerate it.
Remember— I am a Clean Consumer- taking steps in the right direction. An encourager and supporter of feeling amazing
?
?
?
?
?
?
Excuse errors…it's late and I did shop today
?. Tomorrow more and up next Trader Joe's.
Join the Journey!
Let's get started! Be supported in your Clean Living Journey, step by step with resources, guides and a TON of encouragement along the way. You can do this- because step by step we did too!