For the Love of Cherries- Dark Cherry Chicken
I feel in love with the mix of Dark Cherries on Chicken years ago at a restaurant called Ruggle's. They transformed their chicken recipes into nothing short of amazing! It was the cutest restaurant with white lights, white linens and a lot of small dinning rooms which made it unique. I would either order the Veggie Plate or the Dark Cherry Chicken. It is no longer open- so I started experimenting in my kitchen to create a remix that would bring me back to that quaint restaurant years ago. If you ever get stuck on dinner ideas or simple unique chicken recipes, then you will LOVE this one! Guess what? It is super simple too!
Ingredients:
Chicken breasts
Clean Oil
Cherry reduction ingredients:
1 cup frozen pitted dark cherries
2 teaspoons balsamic vinegar
¼ teaspoon vanilla extract
Instructions:
Preheat oven to 300 degrees F.

Put all cherry reduction ingredients in a saucepan and cook over medium heat.

Once cherries begin thawing, turn heat down to a simmer.




Smash cherries with a fork and stir until they broken down into a slight reduction.

Pan fry chicken in a pan with a clean oil until internal temperature reaches 185 degrees F. (Avocado Oil works great for us)

Place chicken in a baking dish and top with the cherry reduction.

Bake in oven for 15 minutes.
Top with chopped basil or fresh thyme and plate with greens. Adding in greens helps with your gut diversity and well, you need as many greens in your diet as you can!
Enjoy!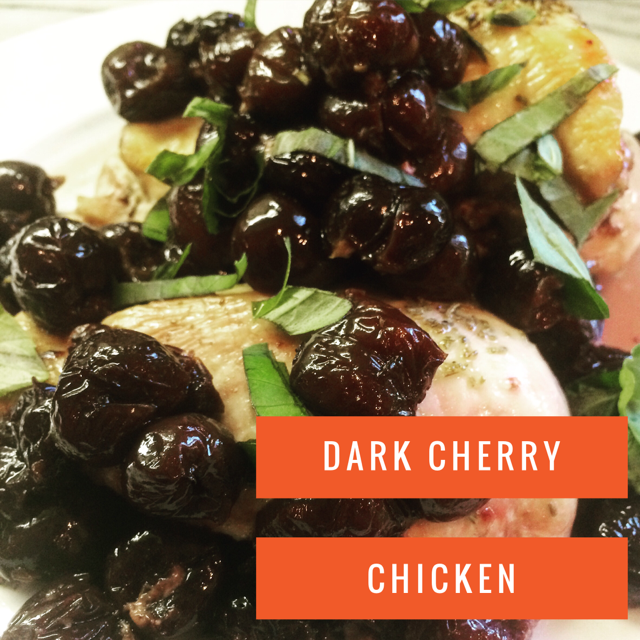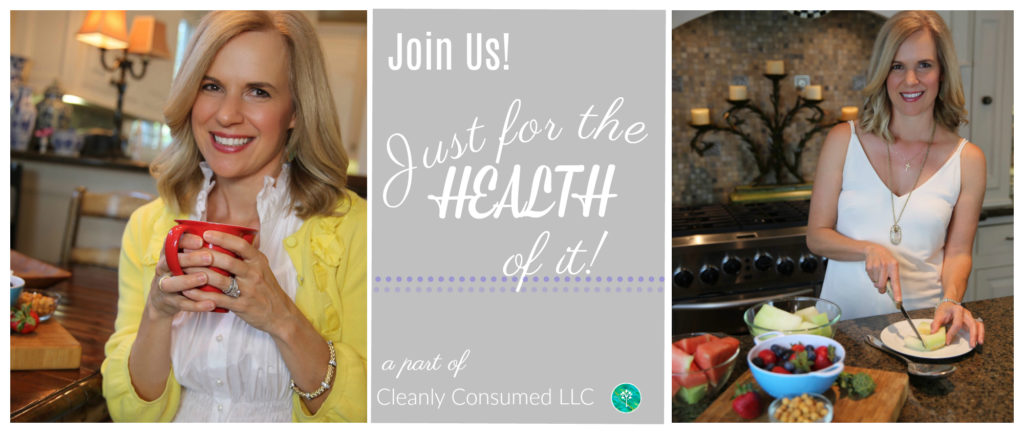 Stay Connected!
Get a Jump Start Now.
Clean Eating Shopping Guide for Free!