Clean & Gut Friendly Italian Ragu Recipe:
If you have a love for Rich Tasting & Comforting Italian food, then you will love this simple recipe that is easier on the tummy. I frequent Trader Joe's because they have a lot of simple organic ingredients that are priced incredibly low for clean eating families. You can get a Organic Italian Sauce at Trader Joe's or Whole Foods- BUT they will likely contain sugar- i.e. 6 grams of sugar per 1/2 cup which translates into 36 grams of sugar in a jar of sauce. If you are avoiding sugar, and you are on a anti-inflammatory protocol, then you may want to consider a quick homemade version. Your gut Does not like Sugar… repeat- your body does not like sugar! Sugar is not Gut Friendly.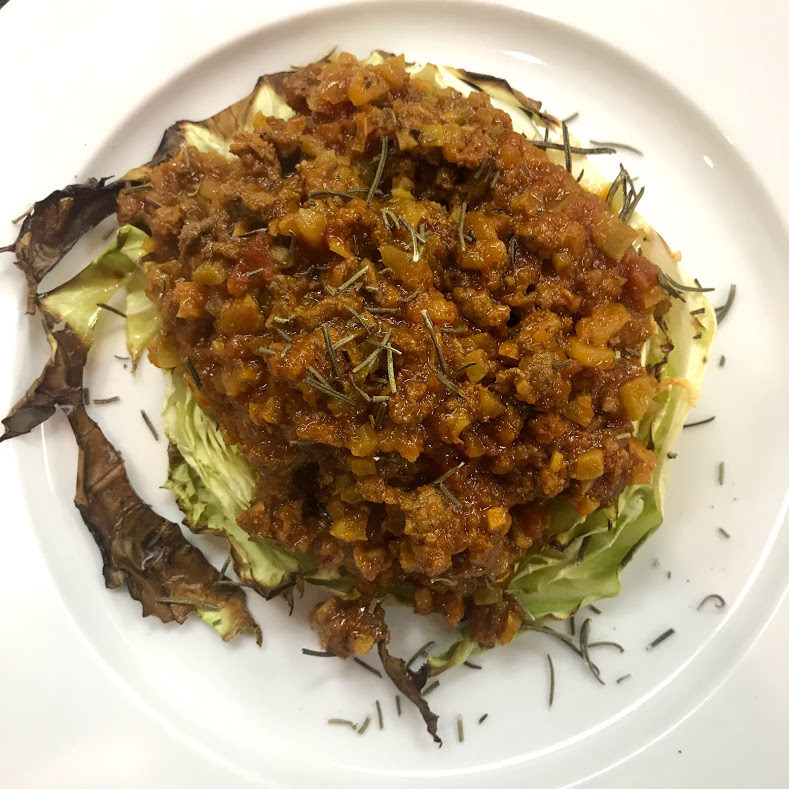 Quick Homemade Sauce
1- 28 Ounce Can Muir Glen Canned Roasted Tomatoes

1 Organic Celery Stalk (with leaves)

2-3 Cloves of Garlic

1/2 Diced White Onion

Mix of Dried Herbs 1/4 Tsp Each- Oregano, Basil, Fennel, Parsley, White Pepper

1 Tablespoon Organic Olive Oil

Cleanly Sourced water if needed for desired consistency
Mix together in a Vitamix.
Vegan Ragu
1 Bag Riced Brocolli (Trader Joes)

Olive Oil
Saute Broccoli in a Pan, just until tender and add sauce in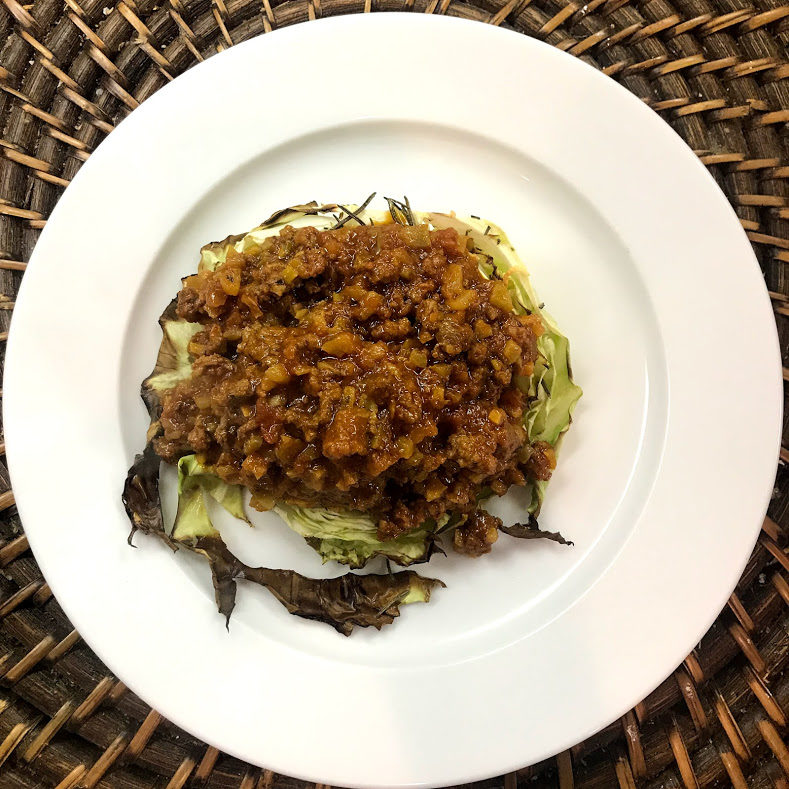 Hearty Ragu with Grass-Fed Beef
Add in one pound of cooked grass-fed beef to above Vegan Ragu
Serving Suggestions that are Gut Friendly!
Serve this ragu over sliced cabbage steaks (I pre-roasted with olive oil and garlic, 20 minutes at 350)

Serve in a spaghetti squash boat

Serve on top of Trader Joe's Cauliflower Gnocchi

Serve on top of Lentil or other Gluten Free Pasta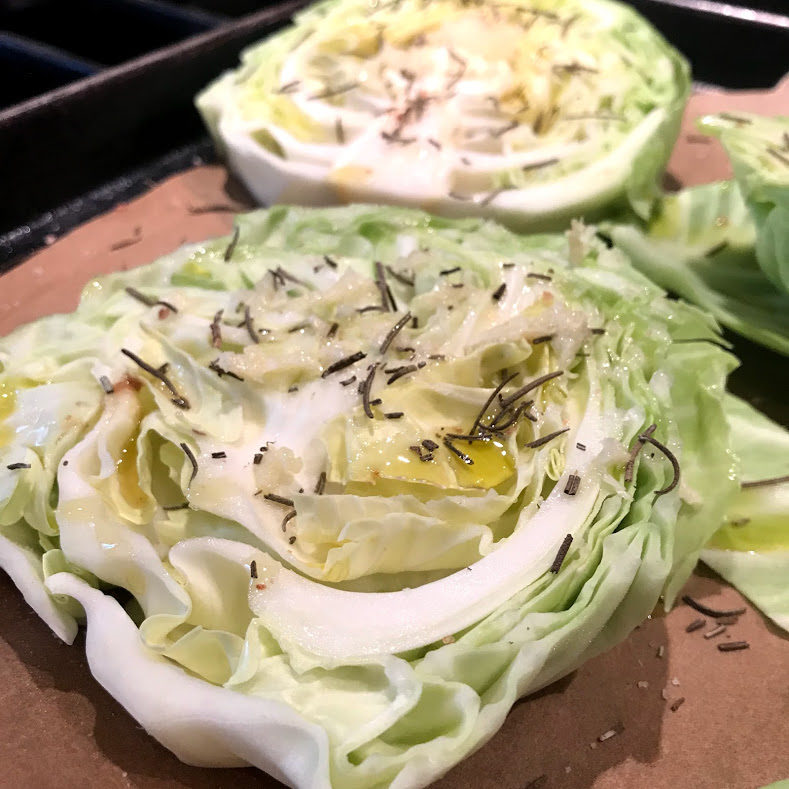 Looking for something with more traditional flare? Check out the "cleaned up" Italian Gravy recipe Click Here!
Want to pair this meal with a clean wine? Try Scout and Cellar Cleanly Crafted Wines. Have you ever noticed that wines are not required to list ingredients? Scout & Cellar has scouted out cleanly crafted wines so you can enjoy wines they were meant to be enjoyed- Toxin Free! Reds have gut friendly properties! Click Here to learn more!
*If you have a gut healing testimony we would love for you to share on MicroBiome Revolution! Want to learn more about how you can make simple changes that help turn your outlook on your health around? Click Here!
Enjoy!

'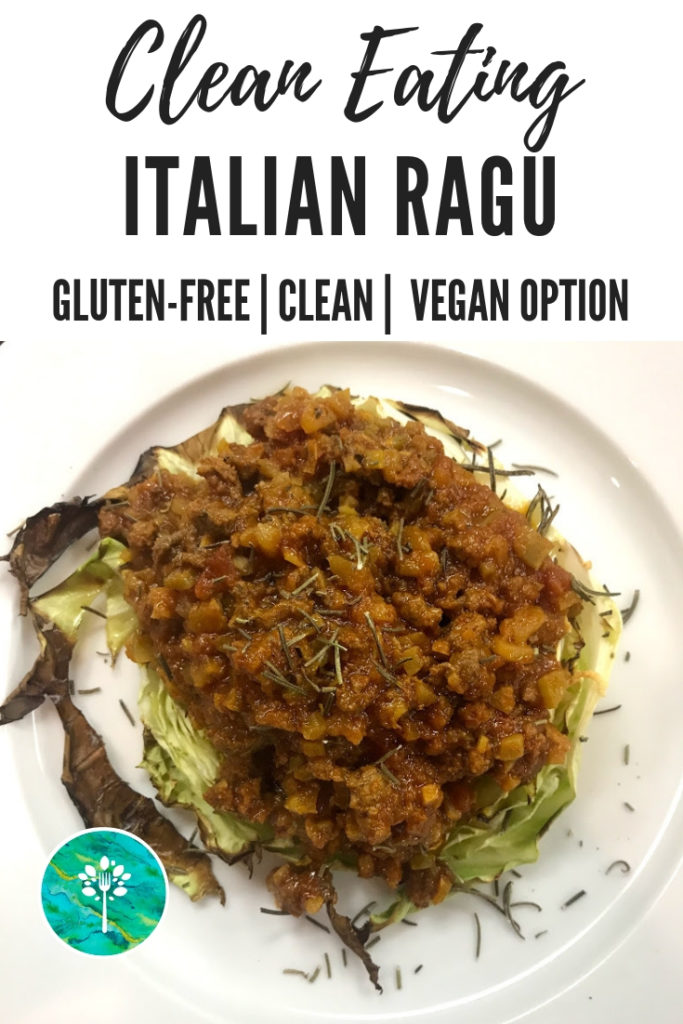 Join the Journey!
Let's get started! Be supported in your Clean Living Journey, step by step with resources, guides and a TON of encouragement along the way. You can do this- because step by step we did too!