Easy Instapot Elderberry Syrup
I also make my Instapot Elderberry Syrup!
This recipe has helped me and my family, especially the last few years. Just in case you haven't used Elderberries before here is a little history. Elderberries have been "used for centuries by the Ancient Egyptians and Ancient Greeks, elderberries have a long history as an organic cure for a variety of ailments, including the common cold, flu, sinus issues, allergies, immune conditions, and even cancer. This natural remedy, most notably related to the ancient Greek, Hippocrates, the 'father of medicine,' who described the plant as his 'medicine chest' due to the variety of conditions it cured." You can read the full article posted on Health Prep by clicking Here.
Easy Instapot Elderberry Syrup Ingredients
2 cups elderberries (I purchase Organic Dried Elderberries off of Amazon or from Mountain Rose Herbs)

6 cups water

2-3 cinnamon sticks

1 inch piece of ginger, peeled and diced.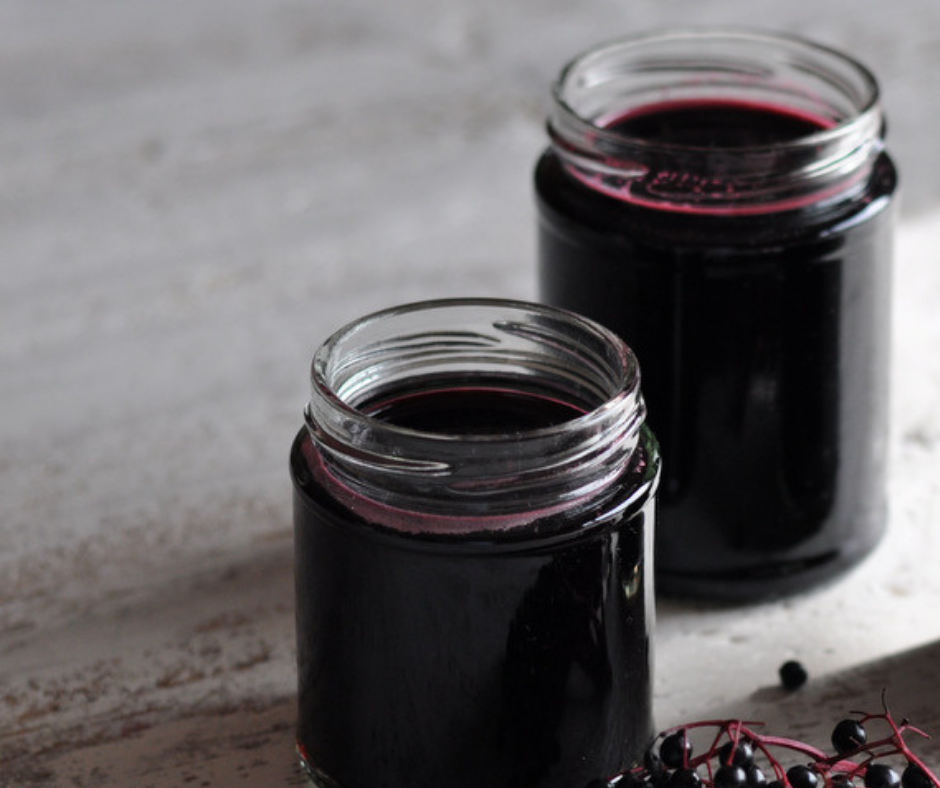 Ingredients after Instapot Cooking:
1 cup Raw honey

1 orange, zested and juiced

1 lemon, zested and juiced or

Can sub 6 drops of *Thieves Essential Oil, or mix any orange, lemon oils that you have.

* We also follow a immune support fall supplement routine. Click Here to read that post.
Directions
Place the elderberries, water, cinnamon sticks, ginger and vanilla into your Instant Pot.

Grate or thinly slice and chop the ginger

Put the top on your Instant Pot and set on "manual high pressure" for 7 minutes.

Once the timer goes off, push the valve to "vent" and then strain the mixture into a fine mesh steel strainer over a bowl. Once you learn the direction of your vent, you will feel better. When I started, I marked it with a paint marker so we all knew it was set correctly.

Squeeze the mixture through the strainer with the back of a large spoon until no more liquid comes out. Then discard the waste.

Once the syrup has cooled completely to room temperature you can add in the honey and essential oils.

Pour into a glass jar and store in the refrigerator for up to two months.

We take 2 teaspoons each morning, and increase if needed.
Stay Warm, Stay Well & Stay Kind
XXOO,
Kellie
Stay Connected!
Get a Jump Start Now.
Clean Eating Shopping Guide for Free!