Low Carb Hummus- you will be surprised!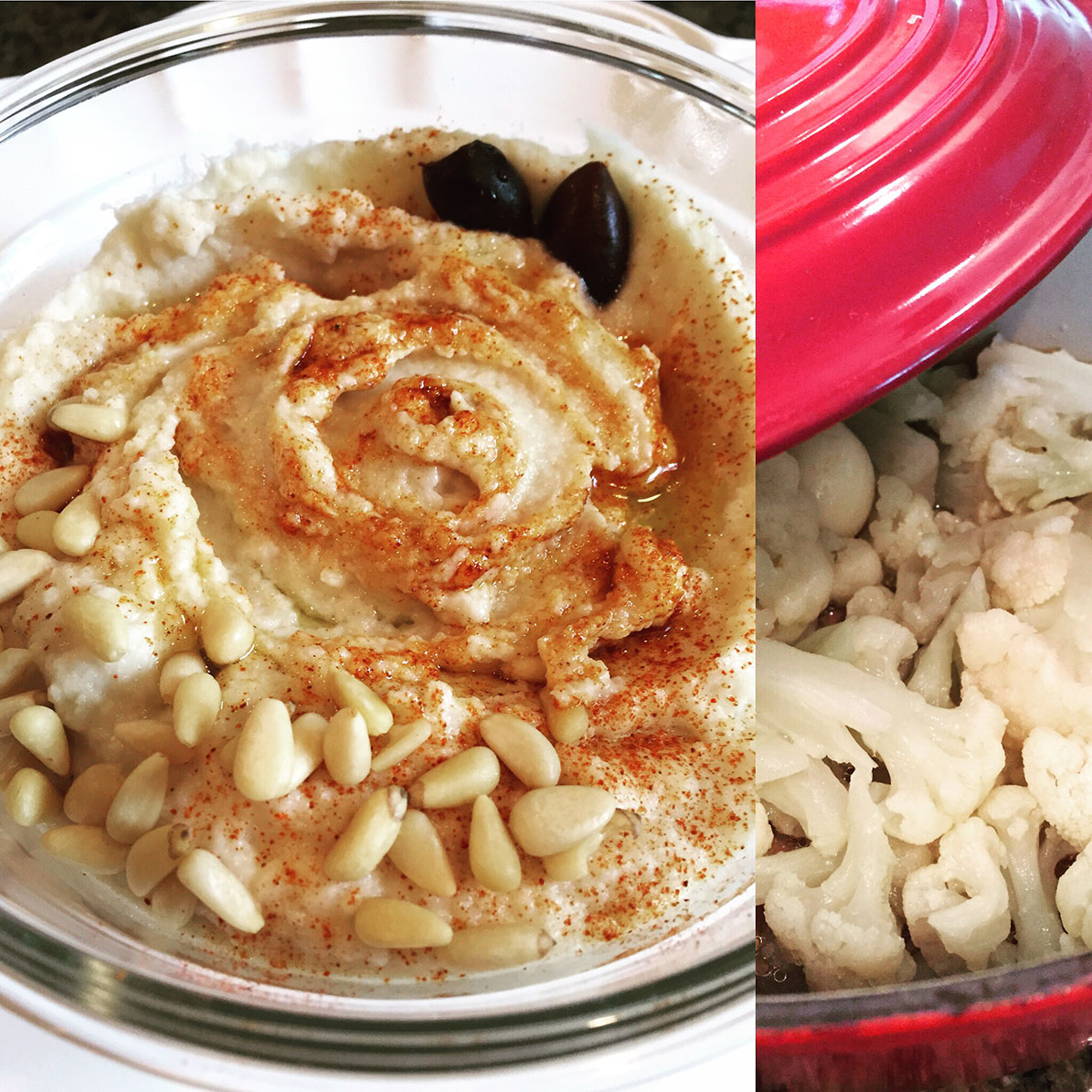 My hubby loves LOVES hummus because it was a healthy snack option for him. He was sad to find out the carb count in the traditional chickpea based hummus favorite. In the world of Paleo or those with food sensitivities we have learned that "can't have that" means "can have this this way". Cauliflower was once one of my least favorite vegetables. I am sorry dear cruciferous I have a change of heart now. Cheers to this low carb rendition of traditional hummus: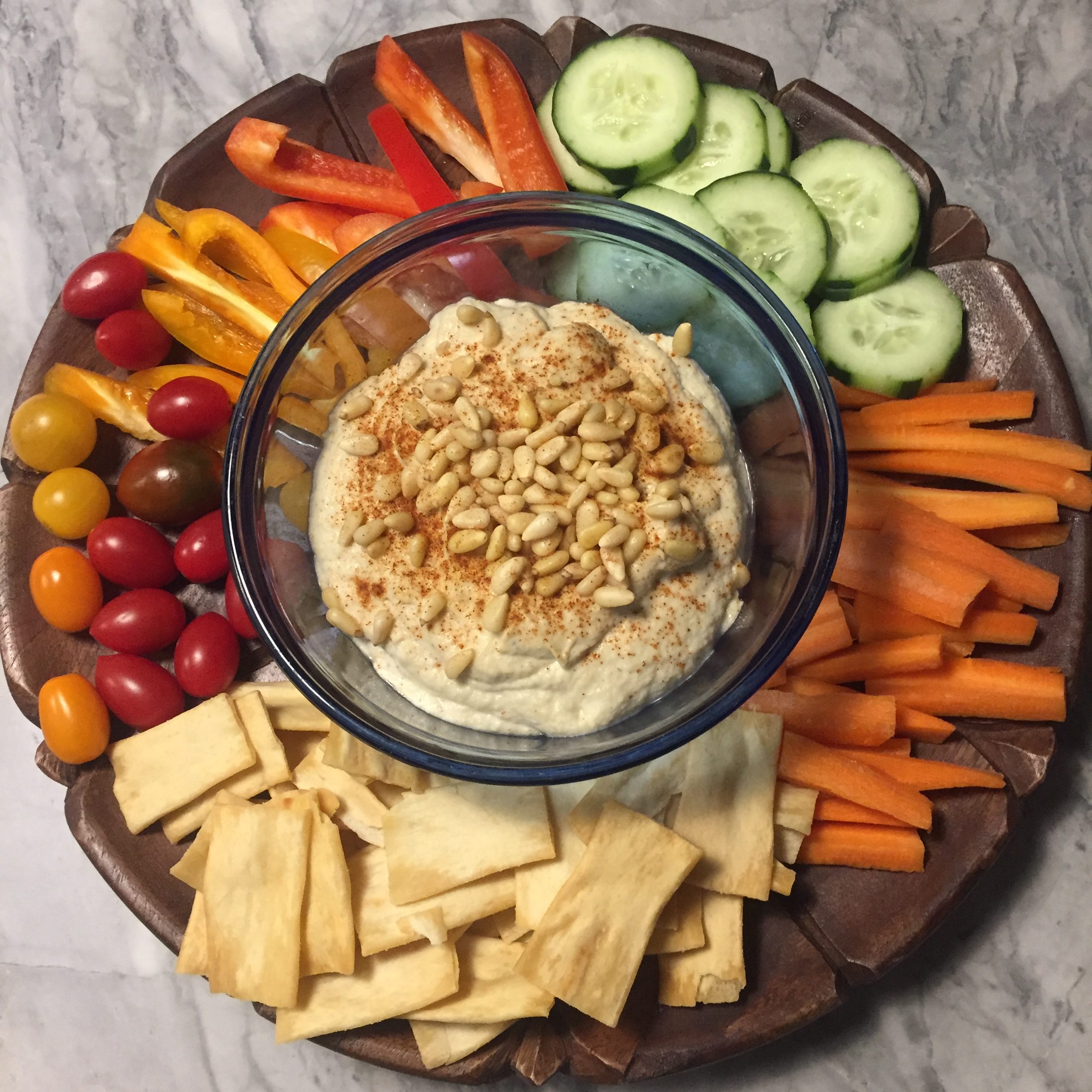 *Preheat oven to 350 degrees
Ingredients:
Roasting:
3 Cups raw cauliflower florets (or if your store is out seek a 1 lb bag of organic frozen cauliflower- you are going to roast and blend it)
1 Tablespoon of distilled water
1/2 Teaspoon of Celtic Salt
2 Whole Garlic Cloves
Blending:
1-2 Whole Garlic Cloves
11/2 Tablespoons of Tahini Paste
3 Tablespoons of Lemon Juice
3 Tablespoons of Olive Oil
Instructions:
1. Combine the cleaned or thawed cauliflower, water, 2 crushed garlic cloves, and salt into a oven safe dish. Cover and roast for 20 minutes.
2. Cool enough to place into a high powered blender and add the tahini paste, lemon juice, 1-2 raw garlic cloves, 3 tablespoons of olive oil and sprinkle of Celtic salt.
3. Blend on low, stopping occasionally to incorporate with a a spatula or use a tamper to incorporate all ingredients.
4. Place in a bowl and use a small spatula to swirl over the top of hummus. Drizzle olive oil on top, sprinkle with roasted paprika and can add: diced red bell pepper, toasted pine nuts or Kalamata olives as a topping. Serve with almond crackers, carrots, celery or as a side dish.
ENJOY!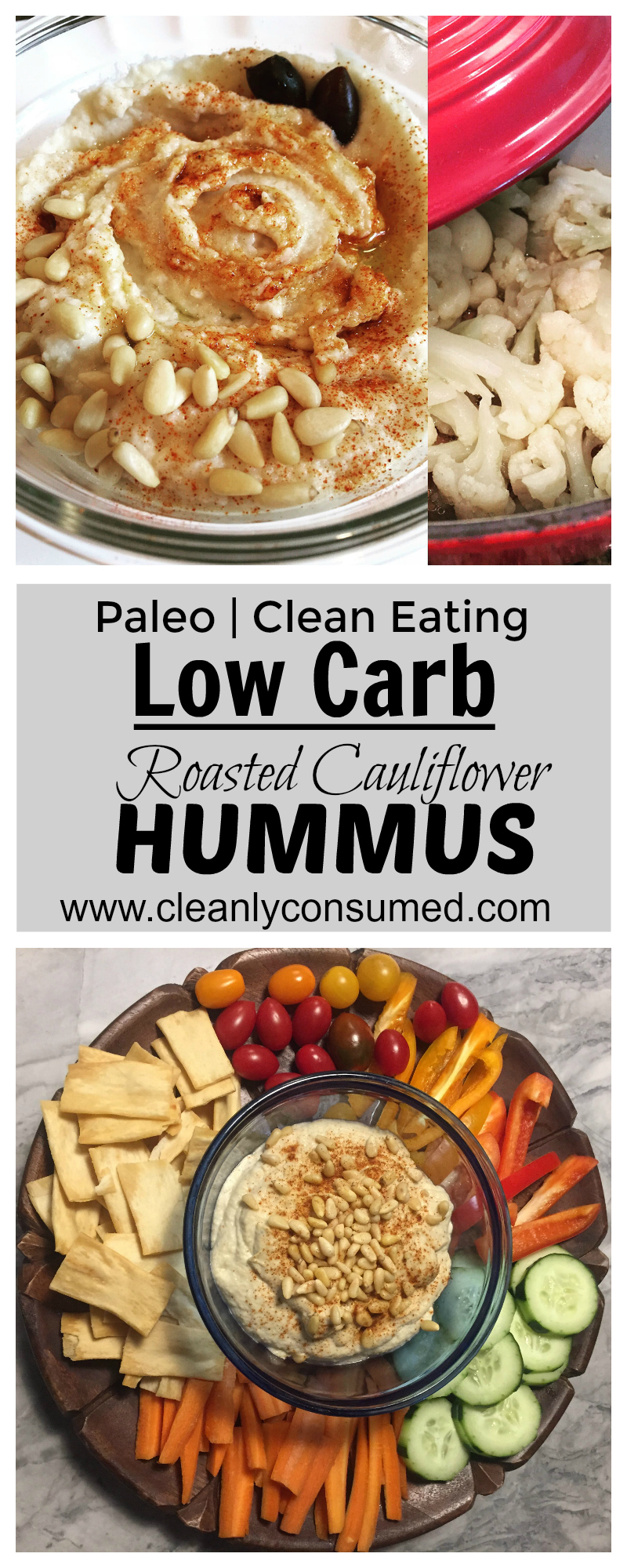 Stay Connected!
Get a Jump Start Now.
Clean Eating Shopping Guide for Free!