Chicken Salad Chicken Salad…with a BBQ twist
BBQ Chicken Salad- a unique twist on a weekly favorite! Changinig up ingredients with Green Onions, Purple Onions & Clean BBQ Sauce this really adds a pop to your weekly lunch.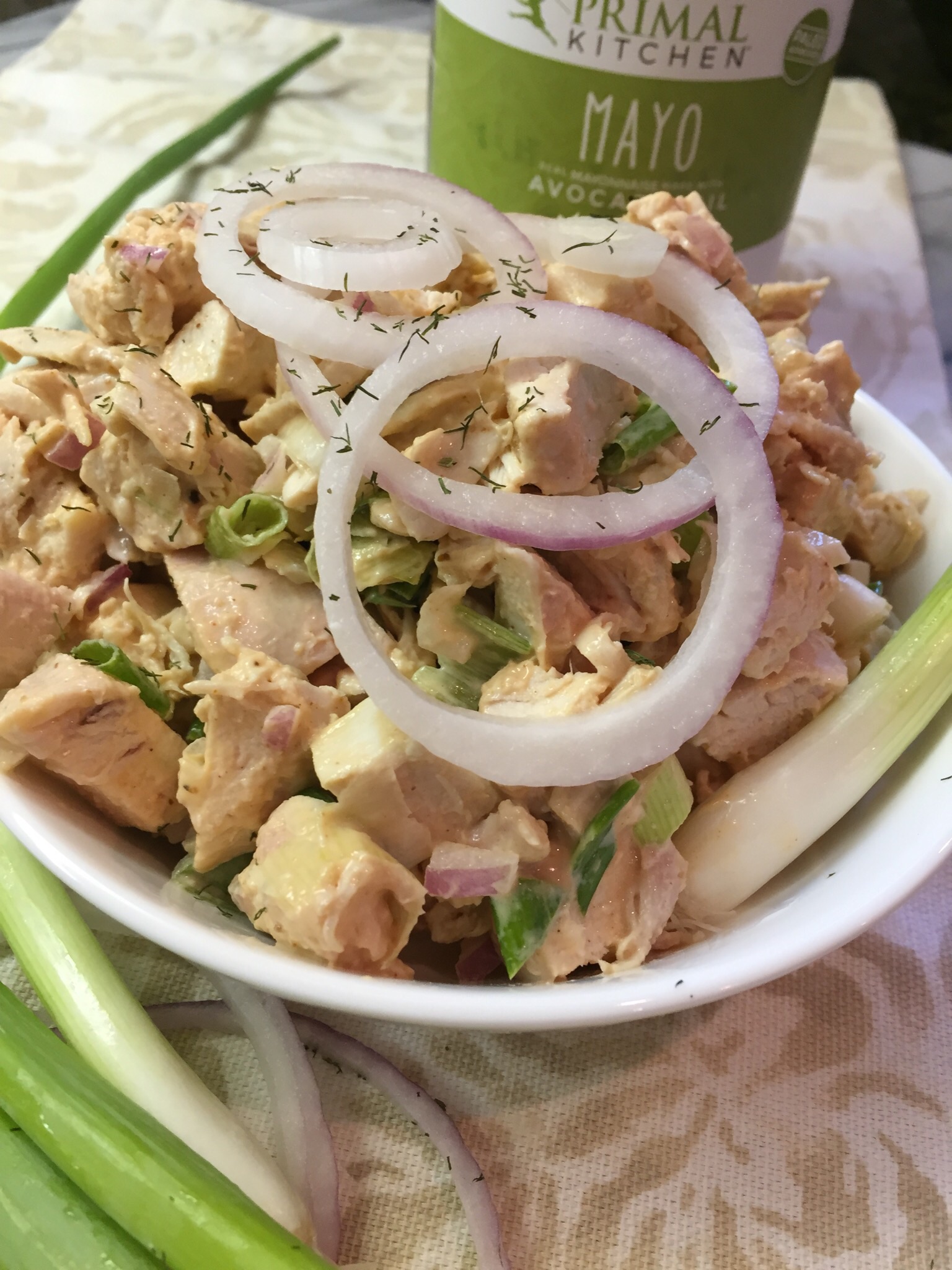 Ingredients:
2 Grilled or Rotisserie Chicken Breast (I buy the Organic Naked Rotisserie Chickens from Whole Foods) *I save the legs & thighs for lunch boxes and the bones for homemade bone broth.
1/4 Red Onion Diced Small
2-3 Green Onions- Greens & Bulbs Diced
1/2 Teaspoon Organic Dried Dill
Sprinkle of Sea Salt
1/4 Cup Clean Mayonnaise or Primal Kitchen Brand Mayonnaise.
2 Tablespoons of Clean BBQ Sauce
Instructions:
1. Separate the Rotisserie Chicken, slice and cube the two breasts.
2. Add in Purple Onions, Green Onions, Dill & Sea Salt.
3. In a separate bowl combine Mayonnaise and BBQ sauce. Add in BBQ Mayonnaise a little at a time- you can always add more.
Enjoy!

[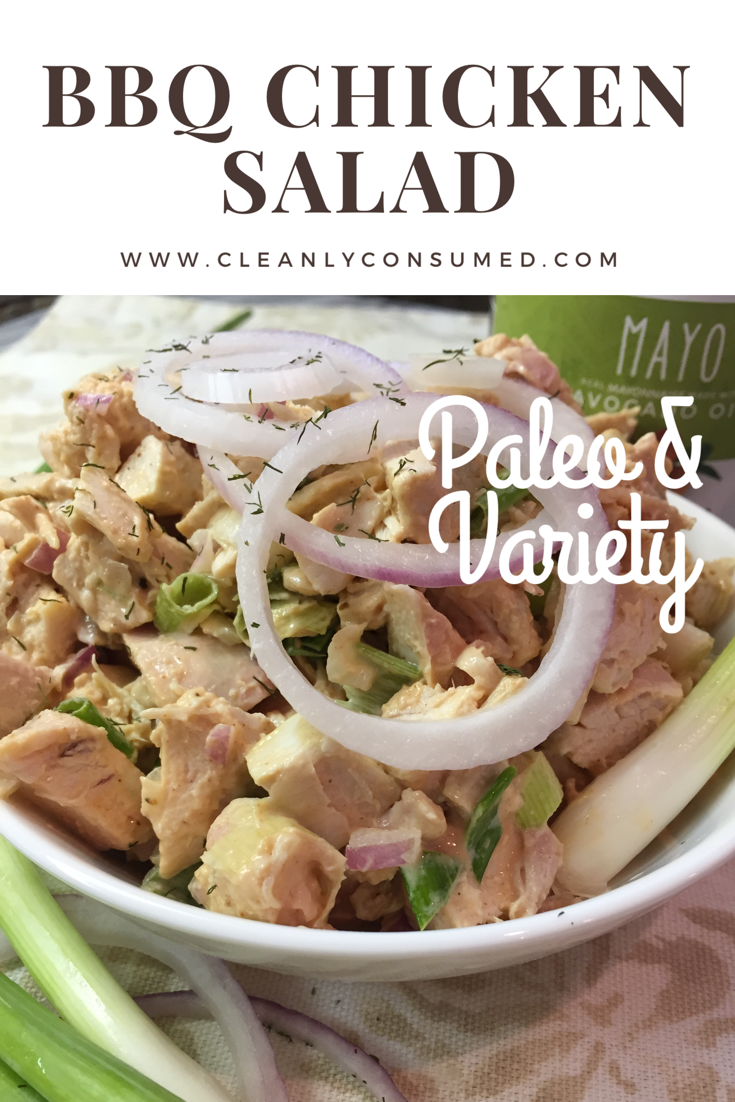 The BBQ Sauce really adds a nice change to this classic dish. Lunch made easy.
Join the Journey!
Let's get started! Be supported in your Clean Living Journey, step by step with resources, guides and a TON of encouragement along the way. You can do this- because step by step we did too!