Paleo Meatballs are given a new twist- Greek Style!
Greek herbs and spices give these every day meatballs a nice kick into a romaine lettuce "shell". Who knew that these could be kid friendly, tested and approved too!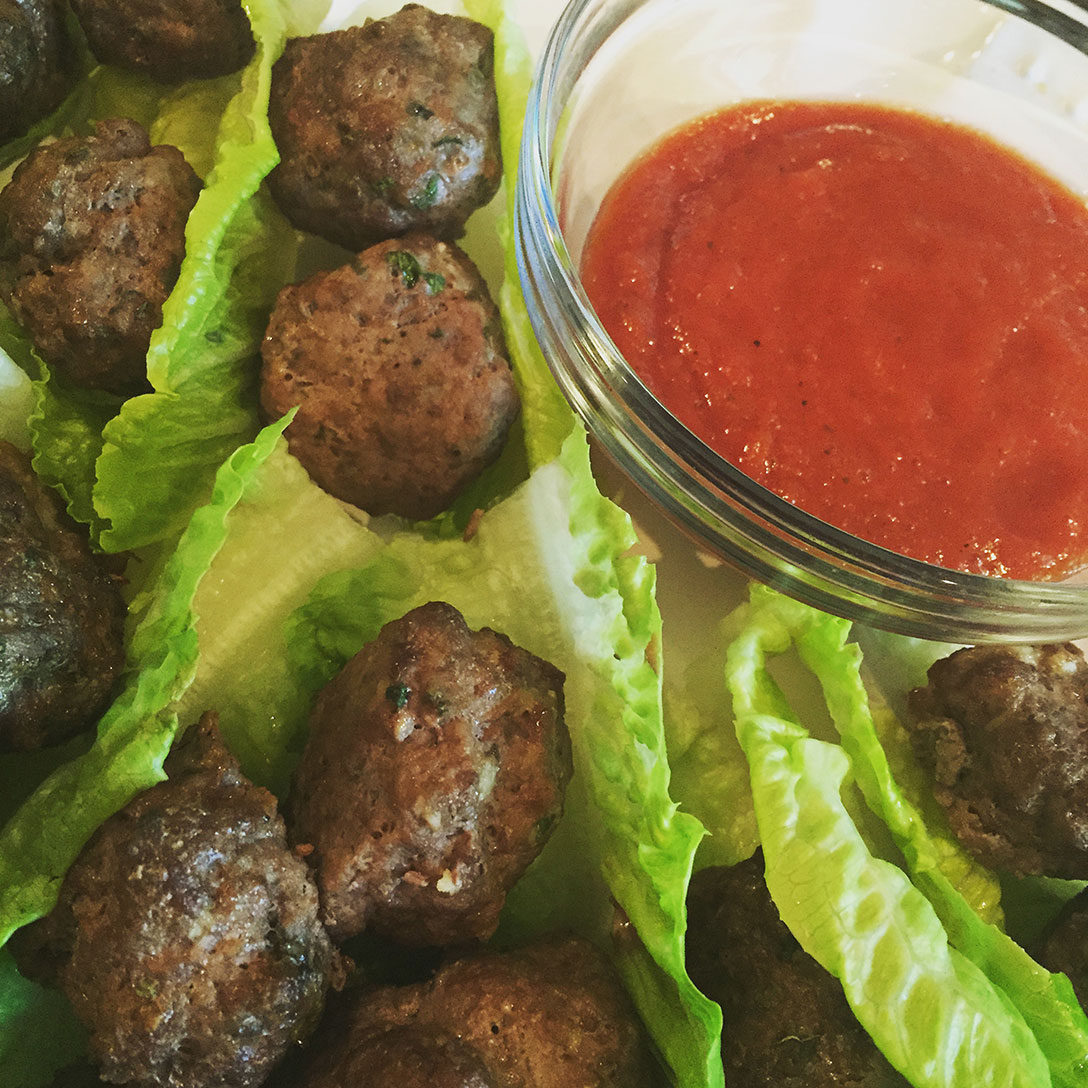 These meatballs are super quick and easy and have none of those grain binders. The greens and egg work together to hold their shape and to give you protein.
*Preheat oven to 350 degrees
Ingredients:
1 1/2 pounds of grass fed ground beef
1 egg beaten
2 small or 1 large garlic clove minced
1/4 Cup fresh parsley
1 teaspoon dried oregano
1 teaspoon dried mint
sea salt and ground pepper
Instructions:
1. Mix all of the ingredients together in a bowl
2. Use your hands or ice cream scoop to make each meatball (mine makes 20)
3. Use a clean oil to lightly grease glass baking dish
4. Bake for 20 – 25 minutes *I toss with tongs so that all sides look the same
5. Serve in lettuce cups, with marina or over your favorite paleo noodle
Enjoy!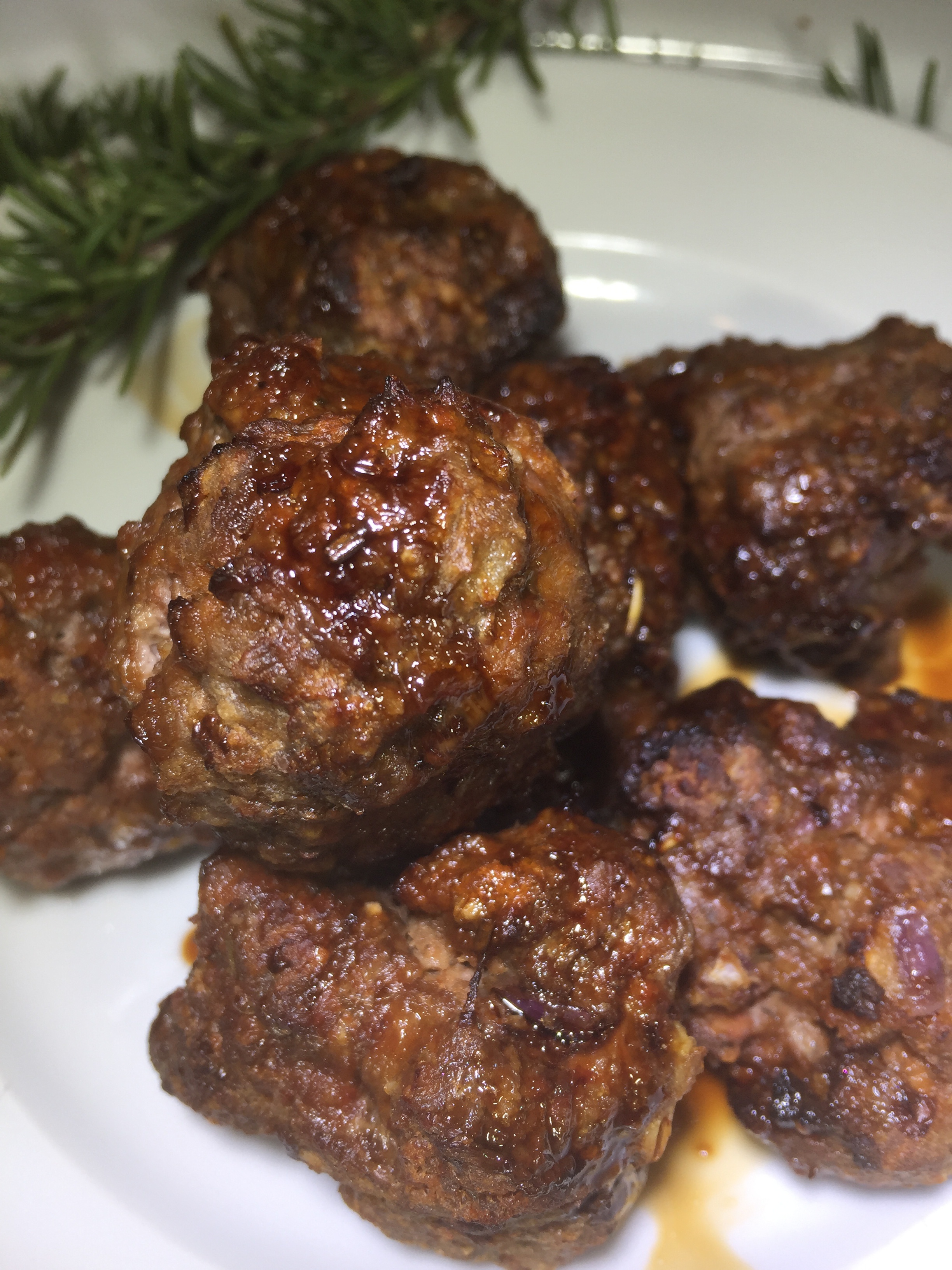 Join the Journey!
Let's get started! Be supported in your Clean Living Journey, step by step with resources, guides and a TON of encouragement along the way. You can do this- because step by step we did too!