Farmer's Market Find….
My Farmer's Market Find of Mini Spaghetti Squash lead me to this devoured meal! I was lucky to get six of these beauties at the last market day. I made my homemade veggie sauce and meatloaf meatballs to top them with. The prep was easy and the clean up was even easier!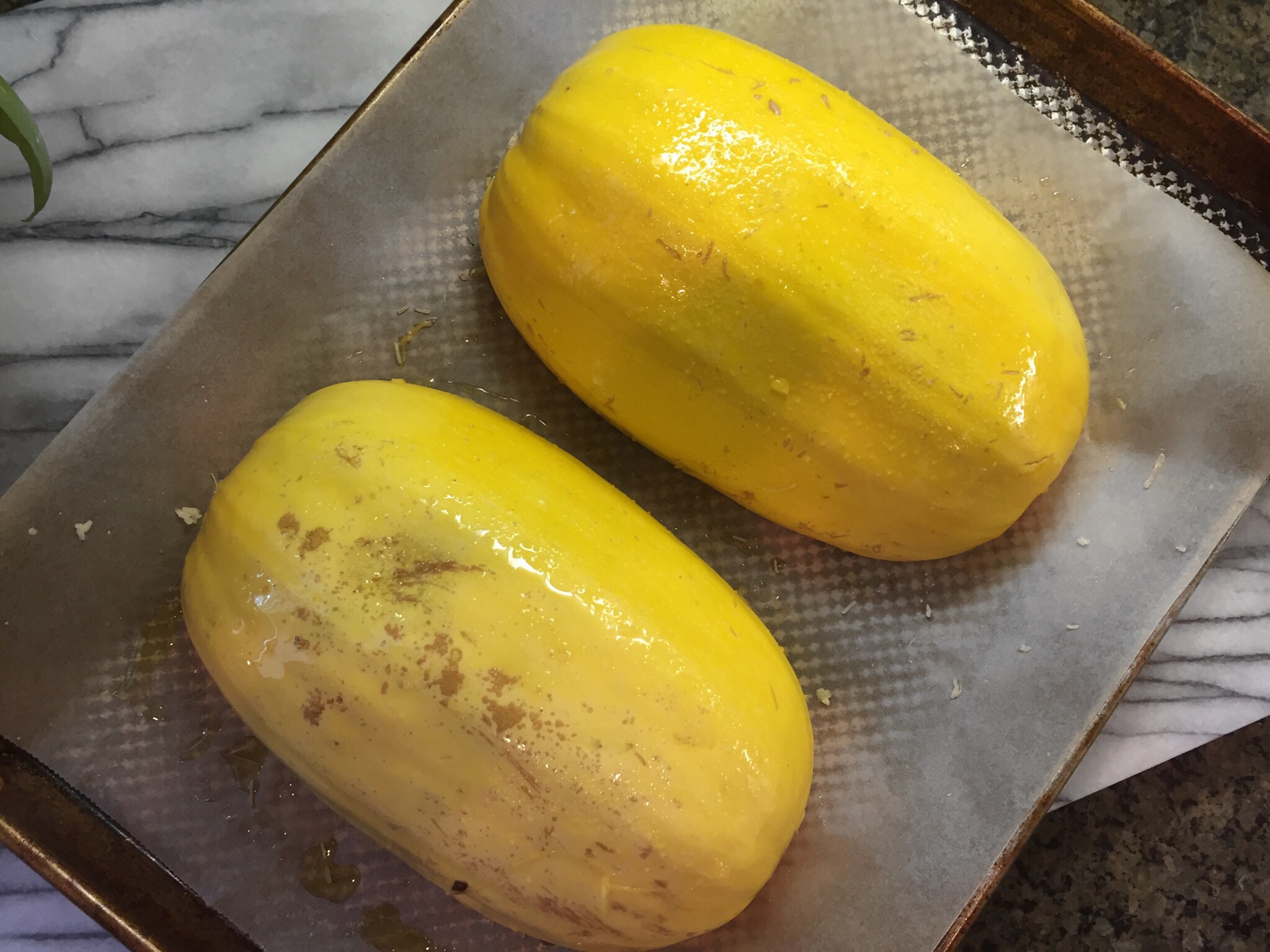 I wasn't sure when my guys would be getting home so I prepped everything- Squash, Sauce & Meatballs in thirty minutes. I Prepped Half of the Squash with Olive Oil, Oregano, Salt & Pepper- the other Half with a thin slice of Grass-Fed Butter, & Salt.For the meatballs I used 1 Pound of Organic Grass-Fed Ground Beef, 1 Farm Egg, 2 Tablespoons of Arrowroot Powder/Starch (this is gluten free and easy to digest- put some on your hands and rinse under water to see how it just melts off!) I tossed in 1 carrot and 1 stick of celery into the Vitamix and added this into the meatball mix. It was that easy!
I added 1 can of Muir Glen Roasted Tomatoes, 1 Carrot, 1 Stalk of Celery, 2 Cloves of Garlic, 1 Teaspoon of Raw Honey, 1 Teaspoon of Oregano/Thyme Mix to the Vitamix to prep the Sauce.
All of that prep was thirty minutes- I was even impressed! It took 45 minutes to roast the squash and simmer the sauce and 30 minutes to cook the meatballs.
Ingredients:
Roasted Squash
4 Medium Spaghetti Squash
Olive Oil
Grass Fed Butter or Ghee (if tolerated)
Salt & Pepper
Oregano & Thyme
For the Sauce:
1- 28 Ounce Can Muir Glen Canned Roasted Tomatoes
1 Organic Carrot
1 Organic Celery Stalk (with leaves)
2 Cloves of Garlic
For the Meatballs:
1 Pound Grass-Fed Organic Ground Beef
1 Organic Carrot1 Organic Celery Stalk (with leaves)
1 Farm Fresh Egg
2 Tablespoons of Arrowroot Powder/Starch
Salt & Pepper
1/2 Teaspoon of Oregano
Instructions:
Preheat Oven to 400 degrees
Cut the Spaghetti Squash in half and remove the seeds with a teaspoon
Place squash in a lightly greased roasting pan
Cover lightly with foil and roast for 45 minutes until tender when piercing with a fork
For the Sauce
Place all ingredients in a blender and incorporate for 30-45 seconds
Place in a saucepan and simmer while squash is roasting
For the Meatballs
Preheat oven to 350 degrees
Mix Ground Beef, Egg, Celery, Carrot, Arrowroot Powder and spices in a bowl and mix well
Make Teaspoon-Sized Meatballs and place on a parchment lined baking sheet. It will make approximately 1 1/2 baking sheets. I make 5 rows of 4 each.
Bake the meatballs for 30 minutes- or until desired doneness
Enjoy!!!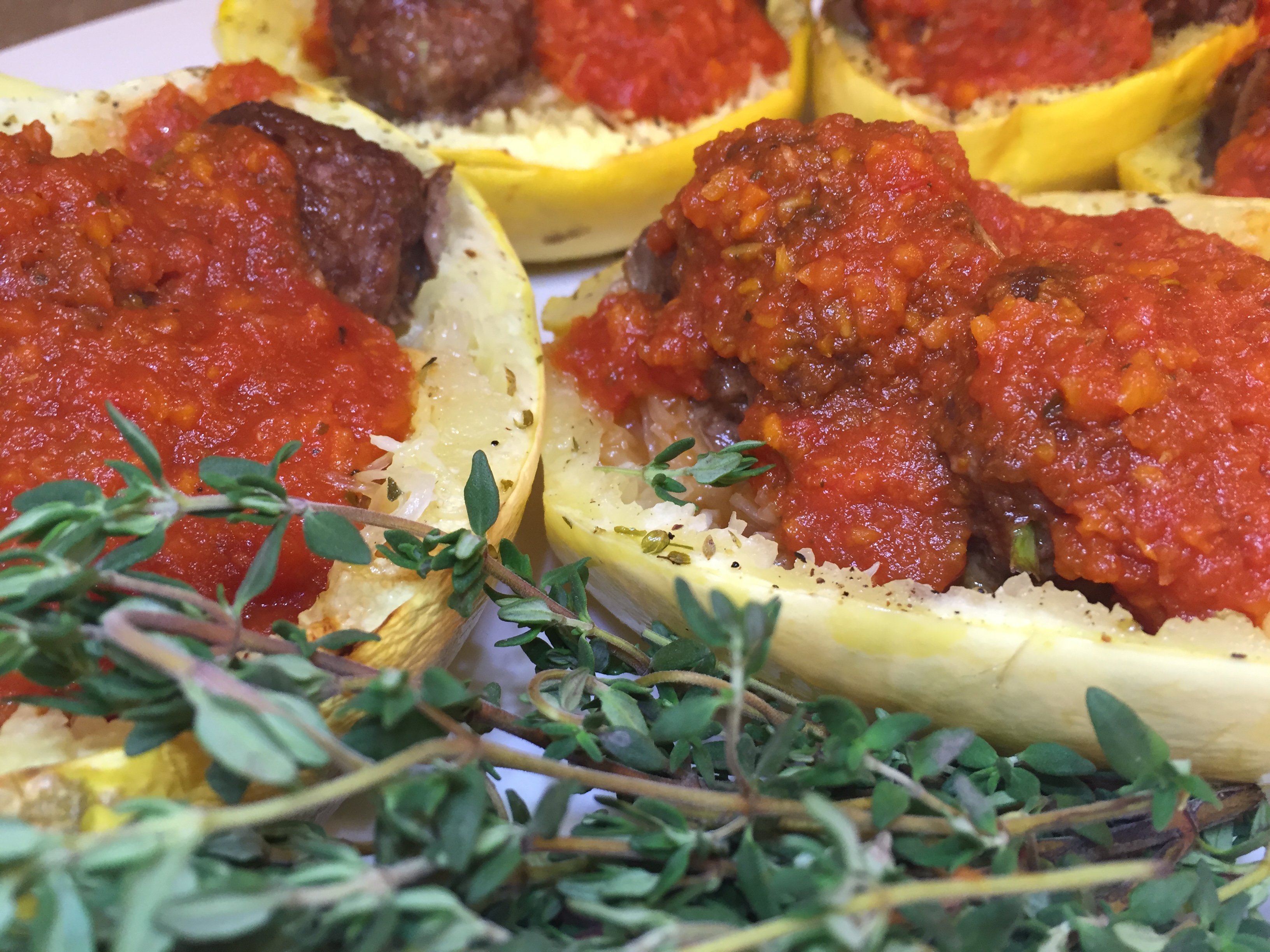 Here is another idea:
Add Clean Pumpkin Butter (I purchased at Trader Joe's) to make a quick side dish…or even left overs come back to life!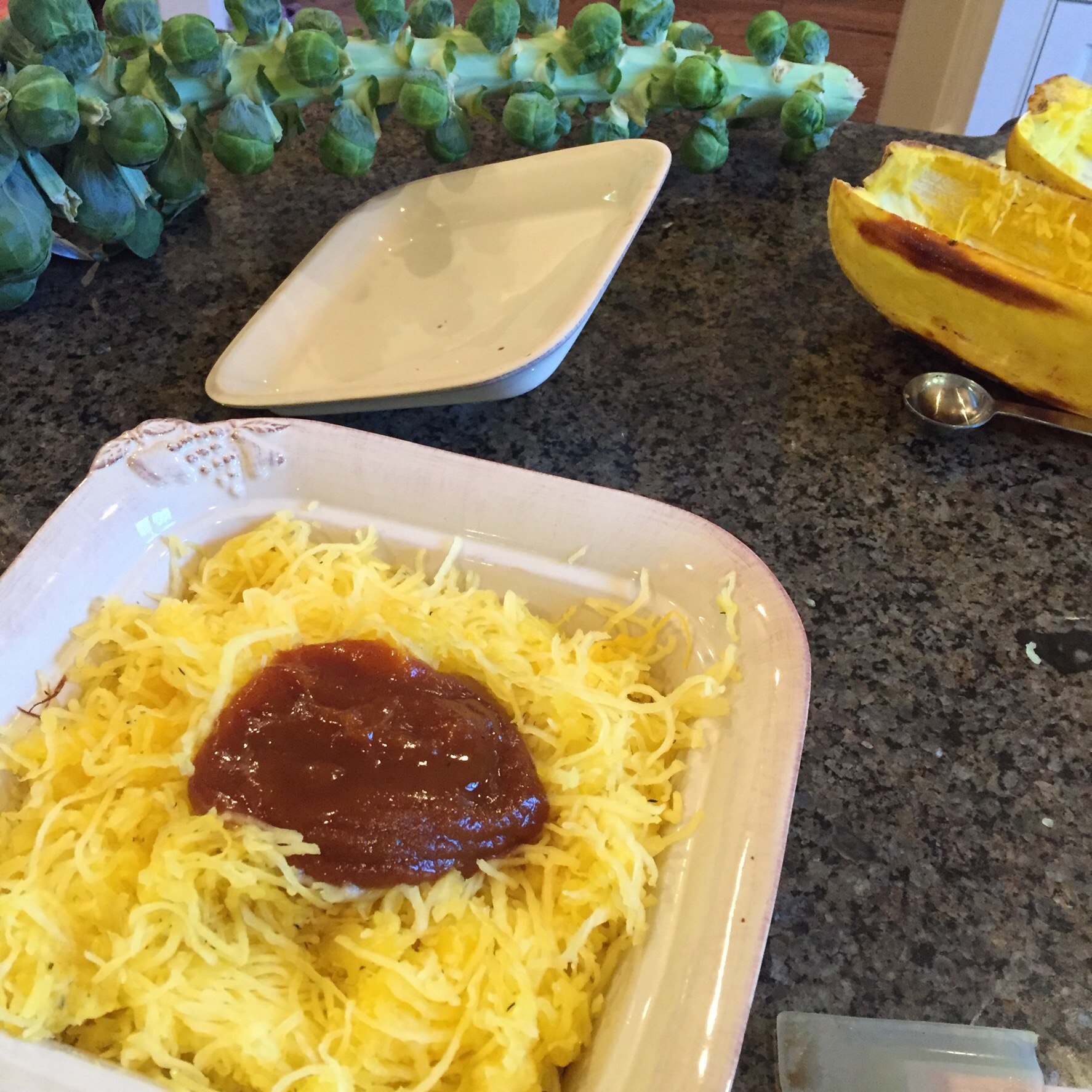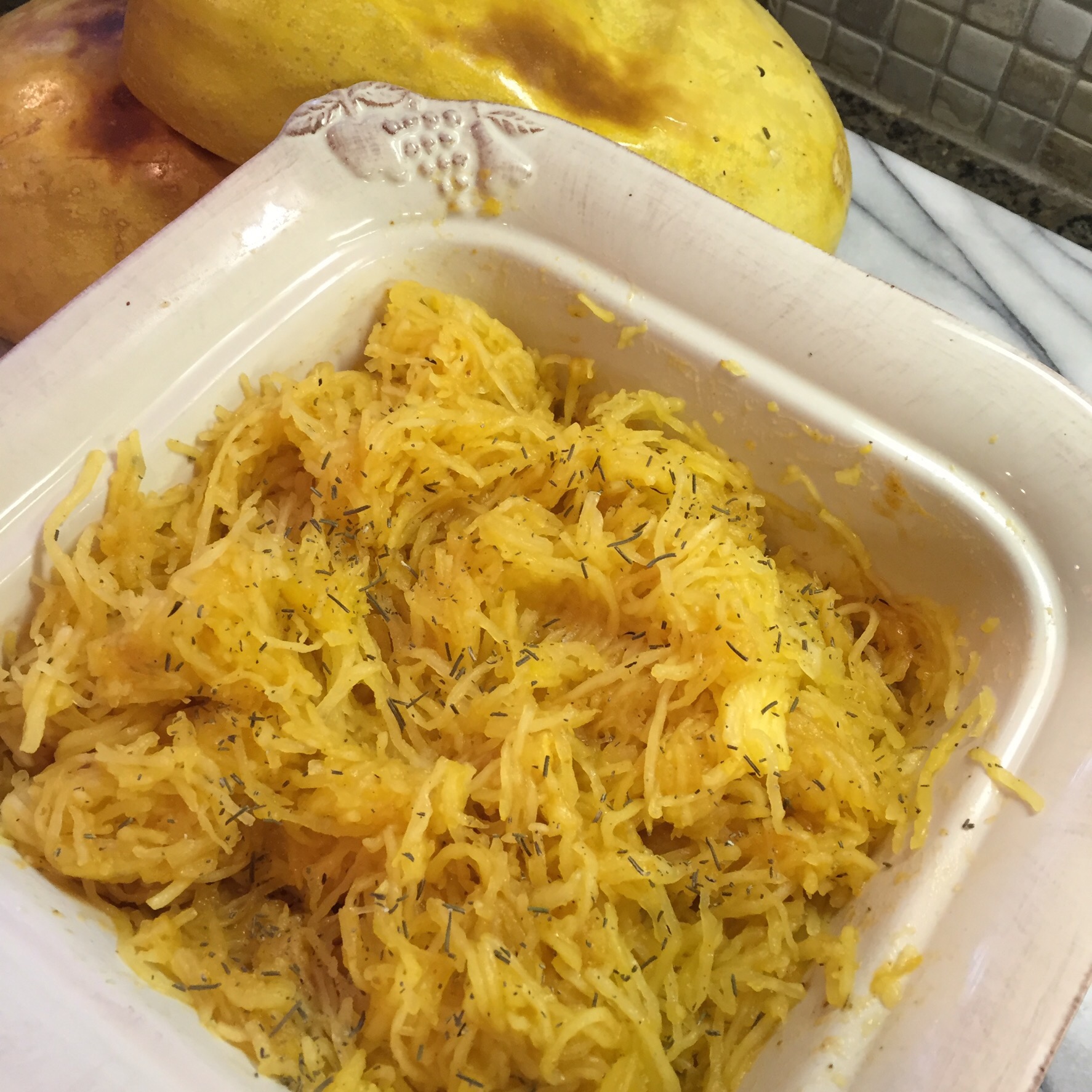 Join the Journey!
Let's get started! Be supported in your Clean Living Journey, step by step with resources, guides and a TON of encouragement along the way. You can do this- because step by step we did too!