Rosemary Caramel Chicken is a GO-TO recipe!
Yes Caramel! This is not too sweet…just enough to leave you wanting more. It is a relatively inexpensive dish to make!!! But….it is also unique and pretty enough to take to a dinner. Using fresh and supportive ingredients will shock your guest when they find out it is Clean & Paleo. Caramel- who doesn't love that???
Supportive Ingredients:
Rosemary- anti-inflammatory,

Caramel Sauce-

Chicken- Organic, Free-Range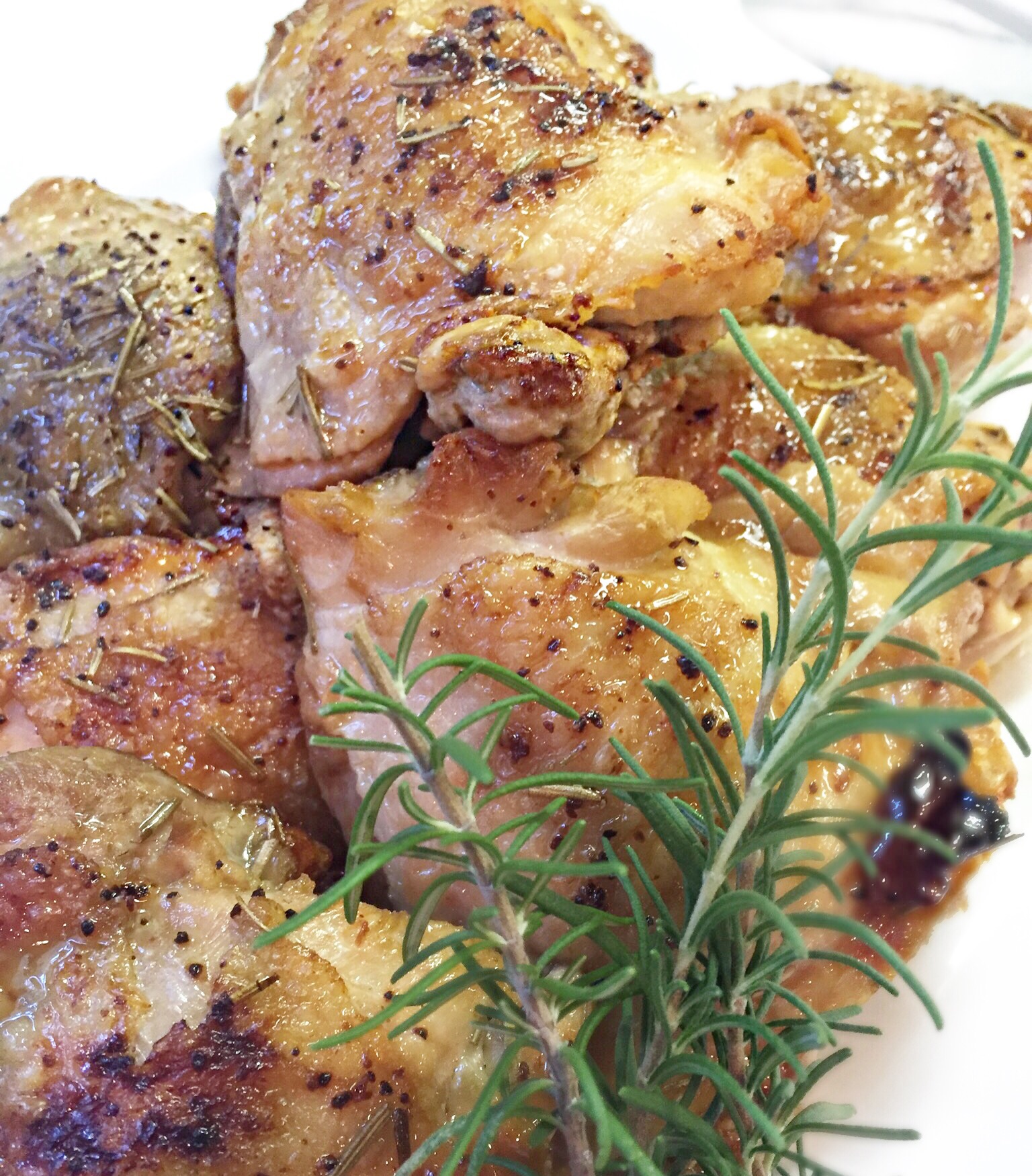 Ingredients:
2 Tablespoons Ghee
8 Organic Chicken Thighs with skin on (bone optional)
Celtic Salt
1 Garlic Clove
Citrus Peel (Optional)
Dried Rosemary
Organic Honey
Instructions:
*Preheat oven to 350 degrees
Melt Ghee in Dutch Oven or Large Skillet on medium0high heat, add in one crushed clove of garlic to flavor the ghee.

Wash and pat dry the chicken

Add Rosemary and Citrus Peel (optional) underneath skin of each chicken thigh and sprinkle with Celtic Sea Salt.
Add each Chicken Thigh to Dutch Oven, skin side down. Cook until skin begins to turn golden brown. Flip and cook other side for 2 minutes. If doing in batches, place Chicken in a glass dish coated with clean oil for baking.

Place Chicken uncovered in oven for 20 minutes at 350 degrees.

While chicken is baking add 1/4 cup of Raw Honey into same pan that you used to brown chicken. There should be a nice golden broth & Ghee base. Place on medium-high heat and whisk as it begins to come to a boil. Continue to whisk until it begins to caramelize and thicken. Remove from heat and wait for the chicken to complete the first 20 minutes.
Once the timer has finished, take out the chicken and pour the Caramel Sauce on top of the chicken, sprinkle with Rosemary and place covered in oven for an additional 15 minutes or until doneness.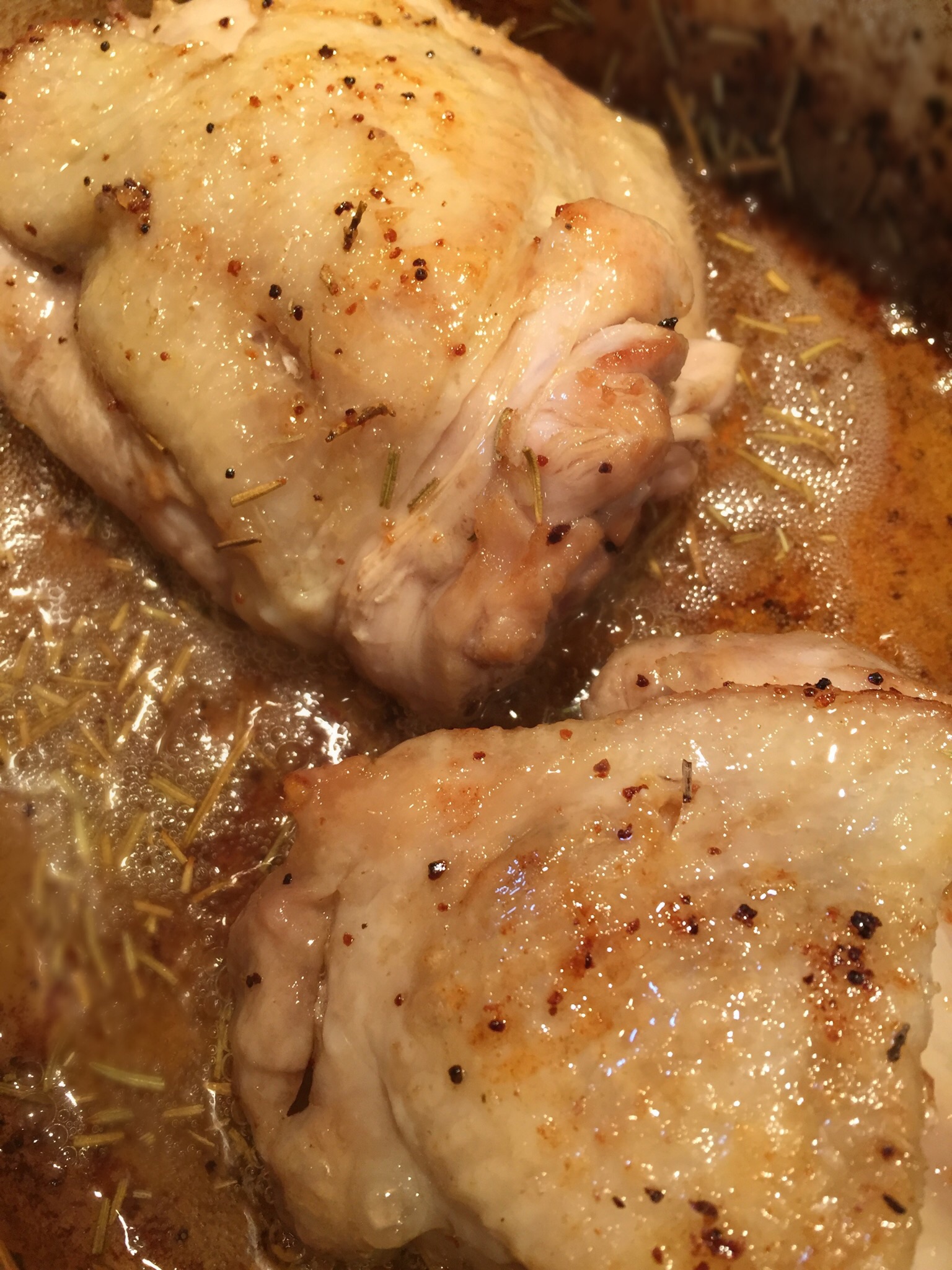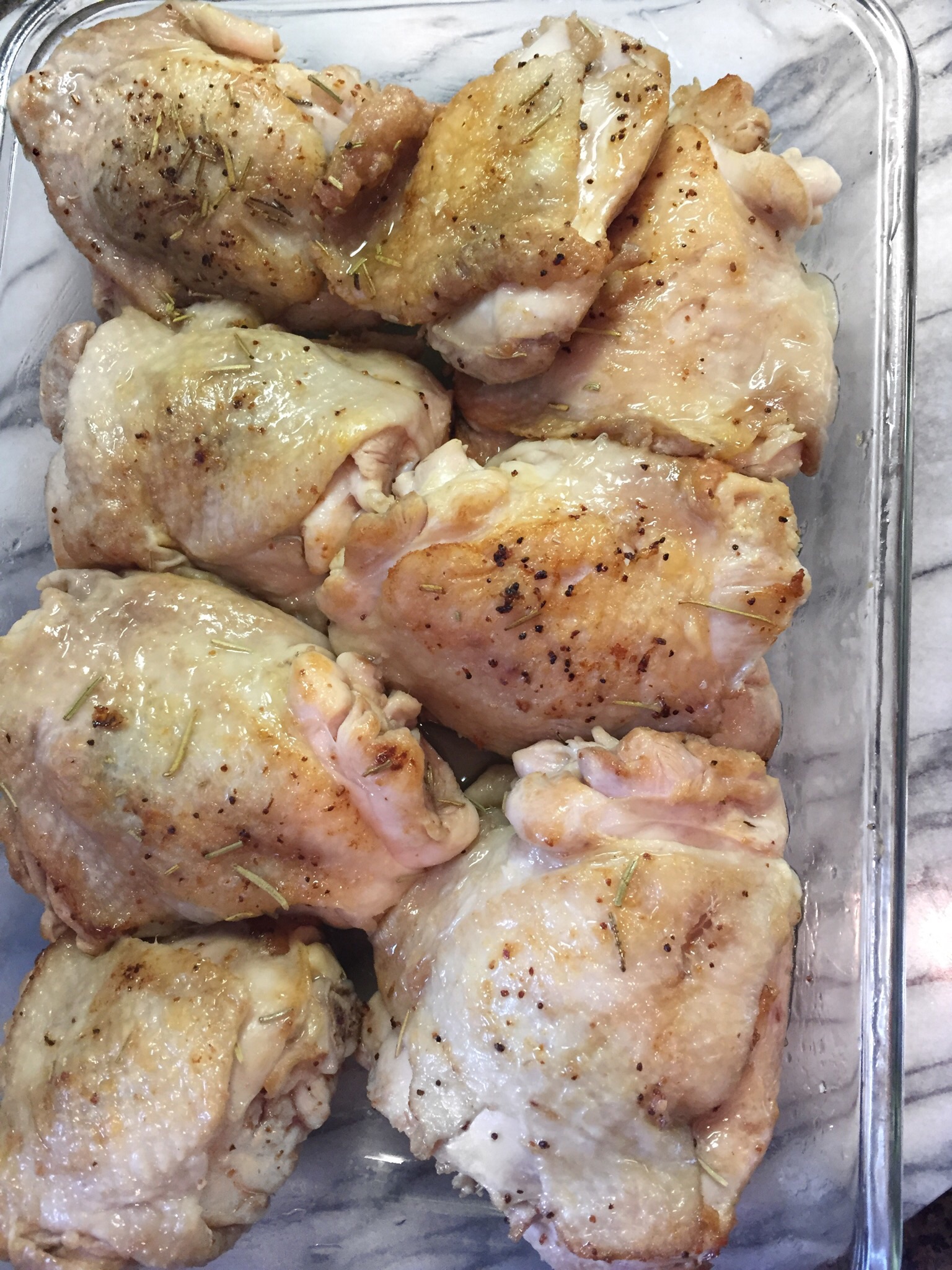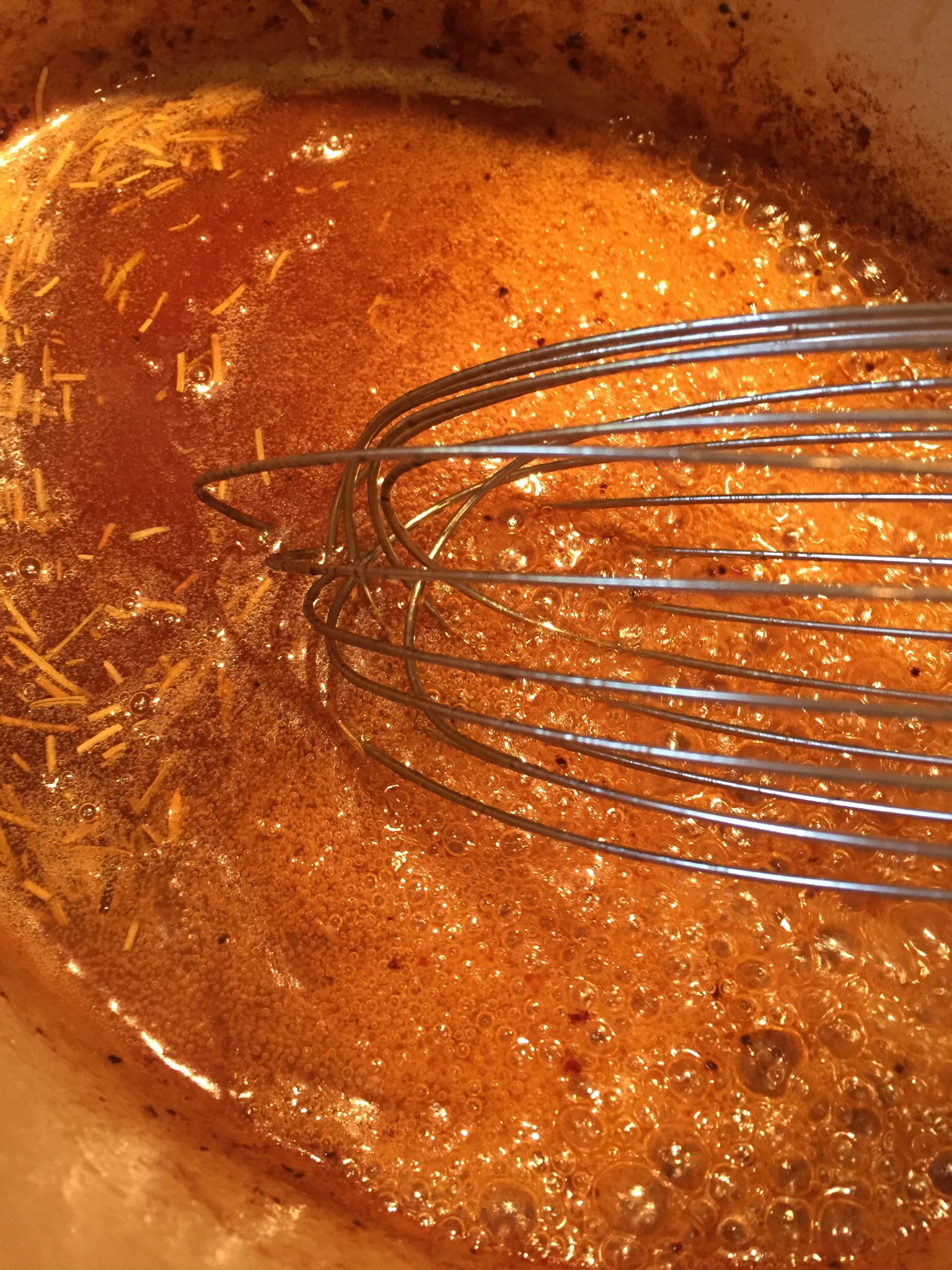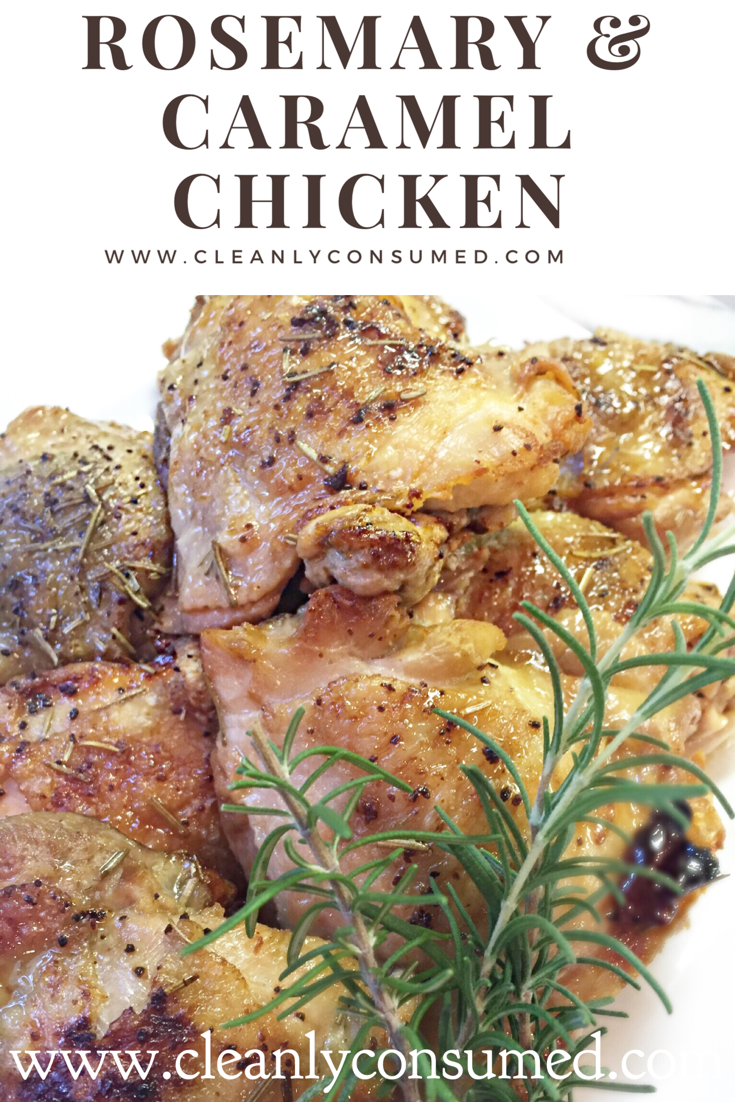 Enjoy!
Join the Journey!
Let's get started! Be supported in your Clean Living Journey, step by step with resources, guides and a TON of encouragement along the way. You can do this- because step by step we did too!