Steak or Chicken Bites with Chimichurri Sauce
Are you ready for a Easy Dinner with lots of Flavor?! I have always had a taste for South American Cuisine with Flair. Have a great sauce and add some Plantain Chips… I am all over it! I had a huge pull to both Amazon Grille and America's back in the day. Maybe that's why I love this recipe so much! It is super versatile and you can make bite sized pieces everyone will love.
Ingredients:
Steak/Grass-Feed Beef of Choice, Cubed
Steak marinade:
¾ cup soy sauce
¼ cup citrus juice
4-5 cloves of garlic, minced
3 tablespoons of Coconut Sugar
1 tablespoon of ginger, grated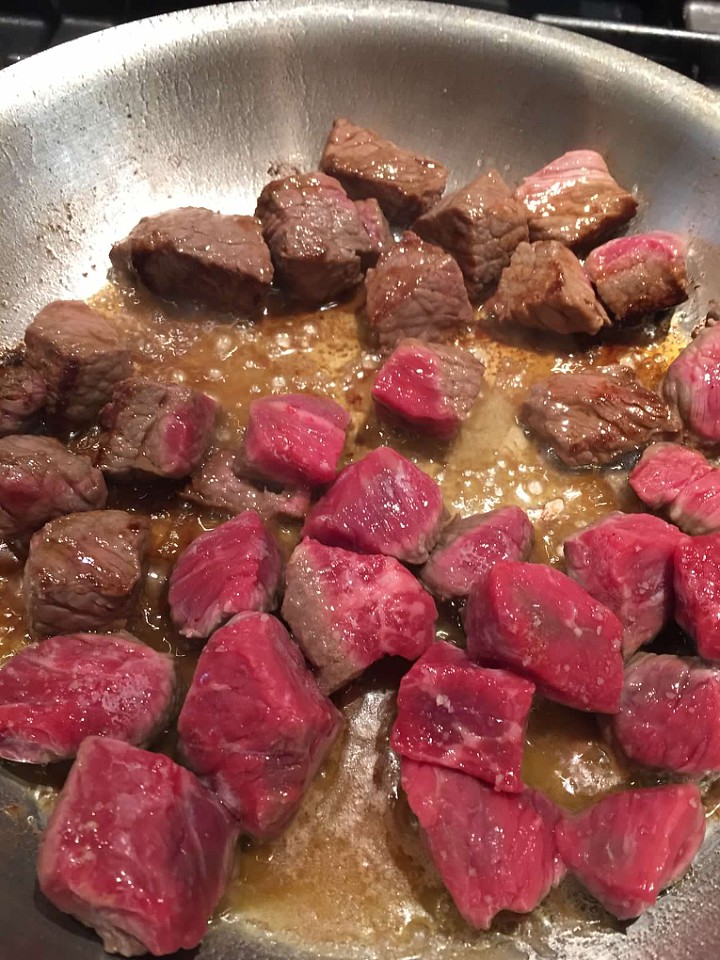 Chimichurri Sauce:
1 cilantro bunch
½ parsley bunch
½ cup olive oil
3 garlic cloves
3 limes juice
1 teaspoon ground cumin
¼ teaspoon ground cayenne pepper
1 teaspoon salt
You can also use Chicken!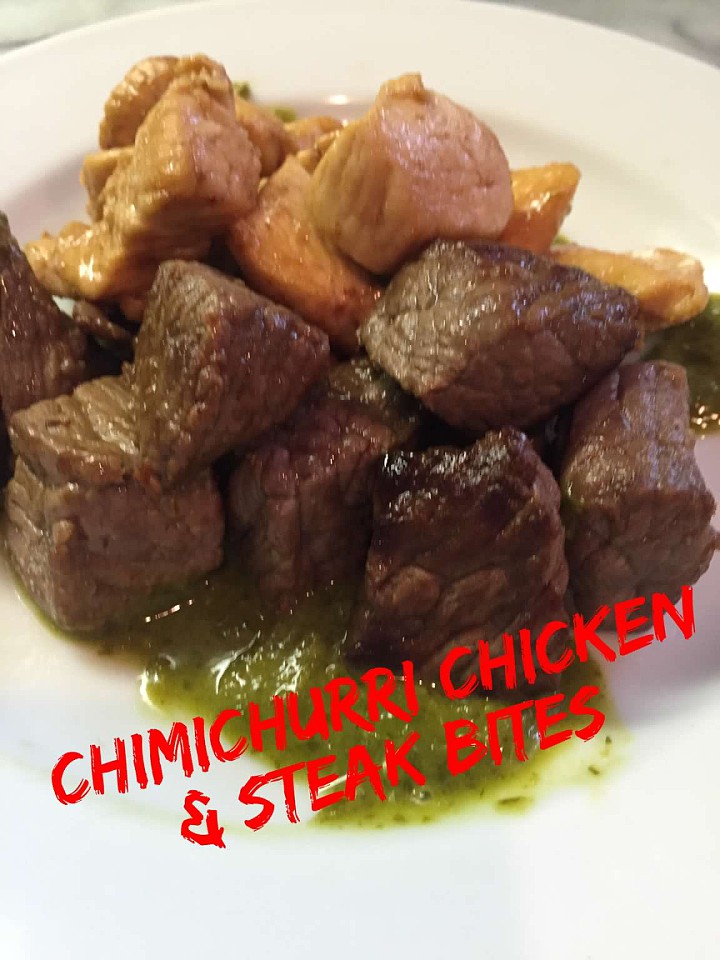 Instructions:
Combine all steak marinade ingredients in a Glasslock Container. Add the steak and marinade for minimum of 4 hours.

When ready to cook the meat, preheat the grill on medium high heat.

To make the chimichurri sauce, place all the ingredients, except for olive oil in a food processor or high power blender and blend on high till all ingredients are chopped and blended.

Next, add the olive oil and continue blending until the ingredients has become a fairly smooth mixture.

Remove steak from Glasslock Container and place on grill for 8

minutes on each side.

Remove steak from grill, cover and let it sit for approximately 10 minutes. Cut steak into bite size pieces.

Ready to enjoy with the chimichurri sauce drizzled on
Enjoy!
Keep Warm in the oven until serving!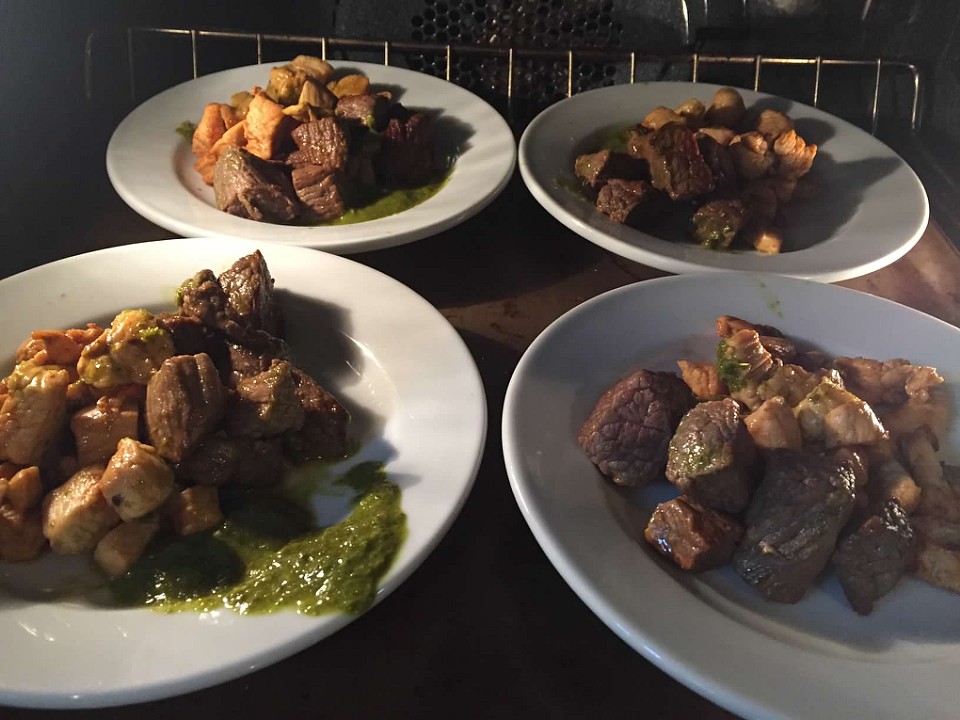 Stay Connected!
Get a Jump Start Now.
Clean Eating Shopping Guide for Free!