Roasted Brussel Sprouts with Simple Balsamic Syrup-
Are you ever at a loss when it comes to side dishes? These tiny balls of goodness are super easy to prep and roast in no time! You are likely well on your way of transforming your family into clean eaters! One of my favorite stores- Trader Joe's…you never know what you will find. That's part of the fun! I found this gorgeous Brussel Sprout Stalk at Trader Joe's this week. I love going to multiple stores to spot new finds. When I can fit in an extra stop I run in to see if there is anything new. Amazingly my kids love roasted brussel sprouts!
I had this on my counter for a few days before I prepared it and it was a gorgeous centerpiece. I will surely grab another one next time. I miss it already….as strange as that sounds. I can imagine one in a large glass vase surrounded by lemons and greenery. Fresh, different and all edible!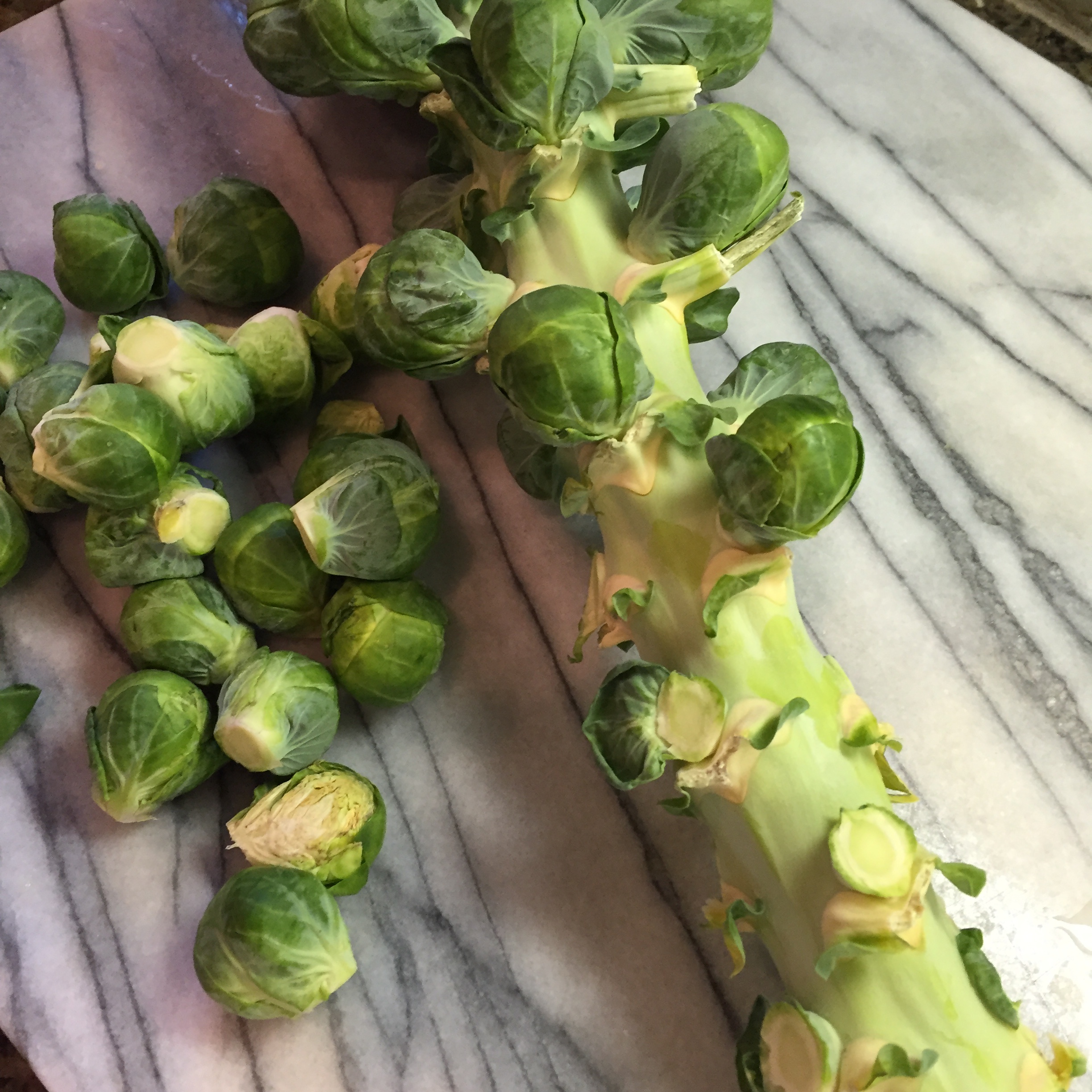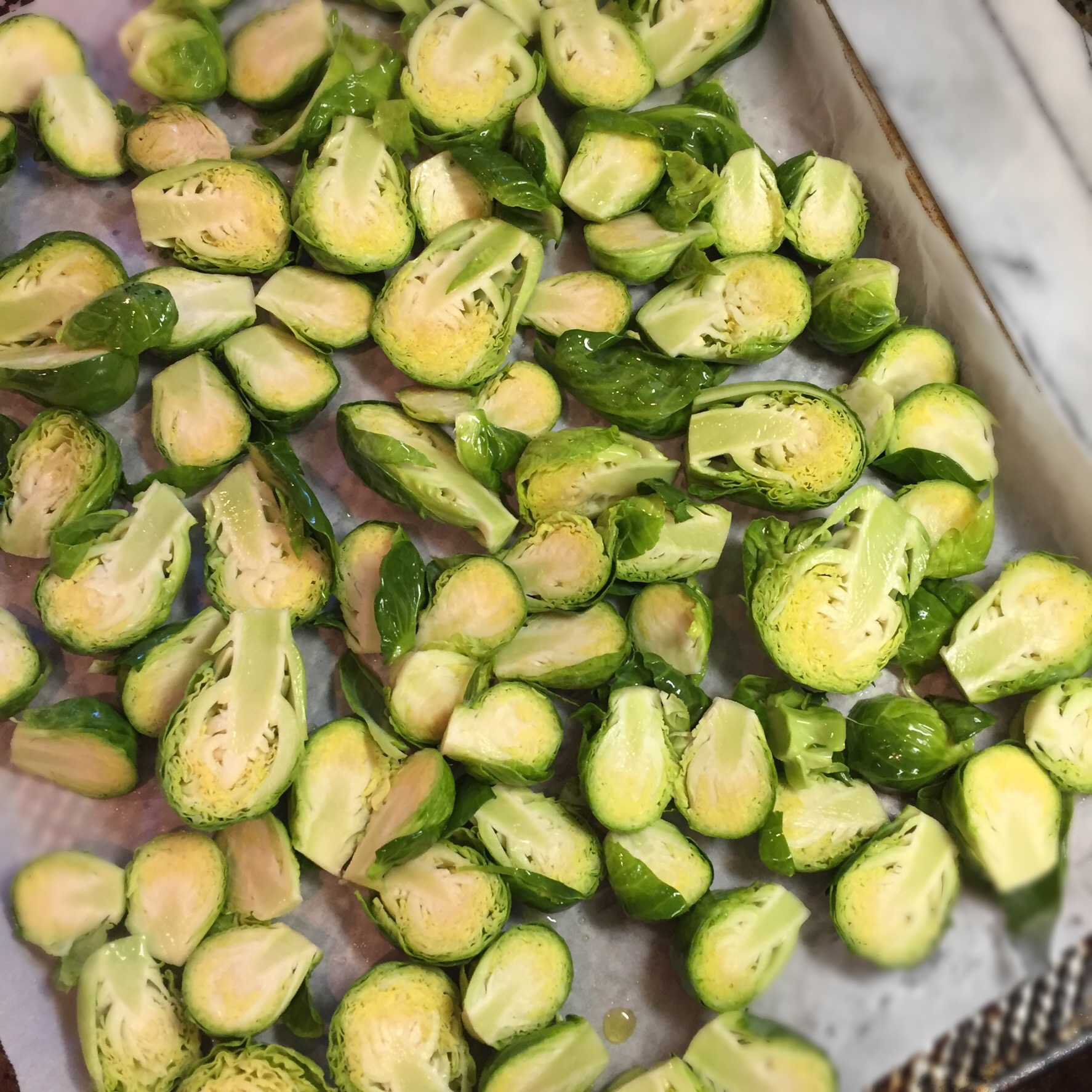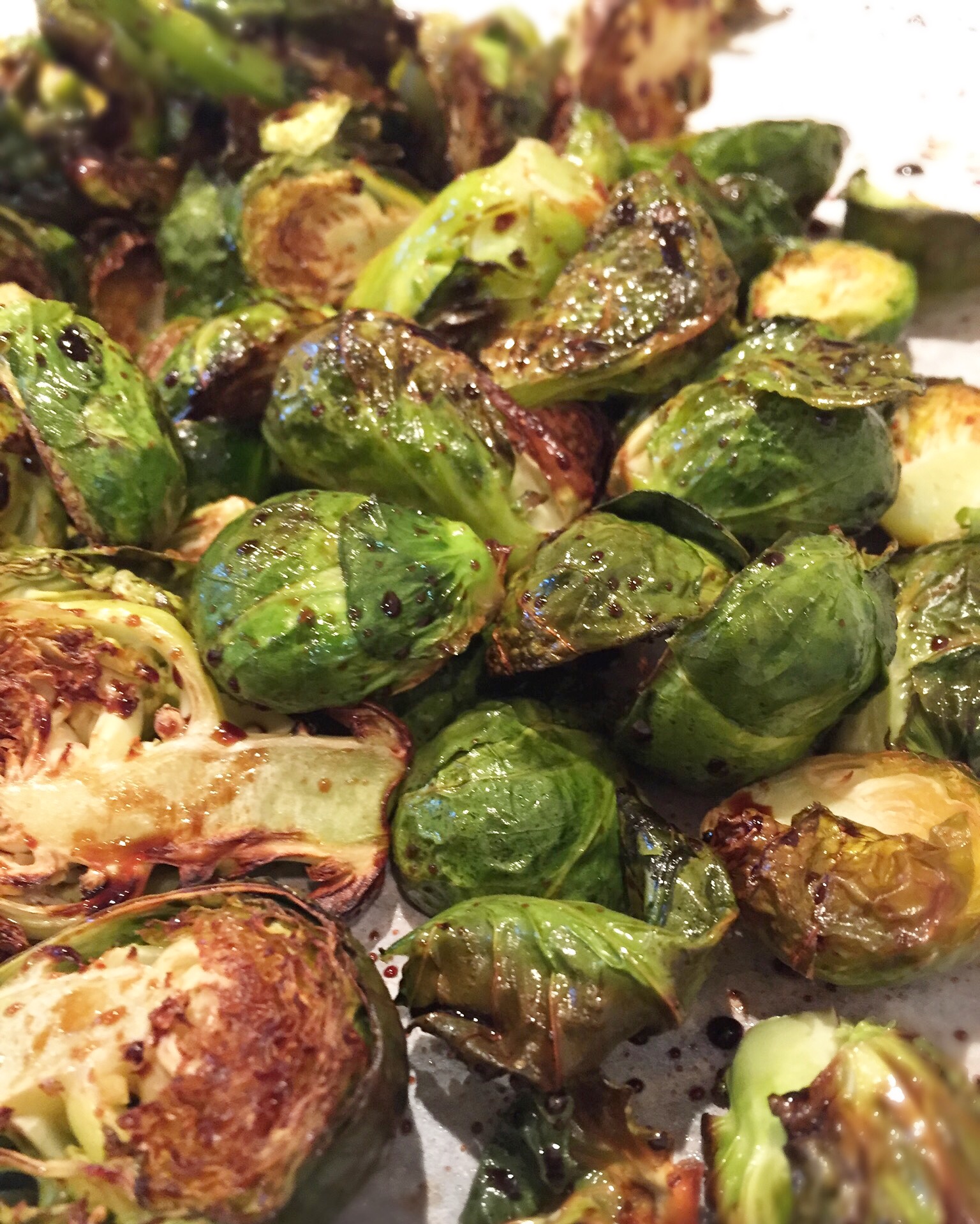 I started with a super easy Balsamic Syrup. Double the recipe if you want extra for desserts or other recipes.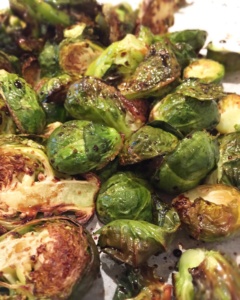 Balsamic Syrup Brussel Sprouts
2016-11-15 20:12:55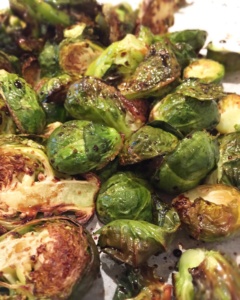 Ingredients
8 ounces of Organic Balsamic Vinegar
1/2 Cup Monkfruit Sweetener
Sprinkling of Sea Salt (I prefer Celtic Sea Salt or Pink)
Brussel Sprouts
Organic Olive Oil
Instructions
Pour all ingredients in a small saucepan and bring to a boil. Immediately turn down heat to simmer.
Simmer until it starts to thicken 10-15 minutes.
*Watch for the consistency that works for you. If it gets too thick you can toss the Sprouts to coat rather than drizzling.
*Preheat oven to 425 degrees
Brussel Sprouts
Clean and Cut Sprouts.
Toss the sprouts in a bowl with 1 Tablespoon of EVOO.
Spread onto a parchment lined baking sheet
Roast in oven for 20 minutes then pull out of oven and place back in bowl to toss in the Balsamic Syrup.
Plate and serve
ENJOY!
Notes
Note: The measurements for the Balsamic Syrup are for having extra for other weekly recipes.
Cleanly Consumed https://cleanlyconsumed.com/
*Try this dish with Cranberry Chutney Stuffed Chutney and watch all the flavors come together even more!
Enjoy!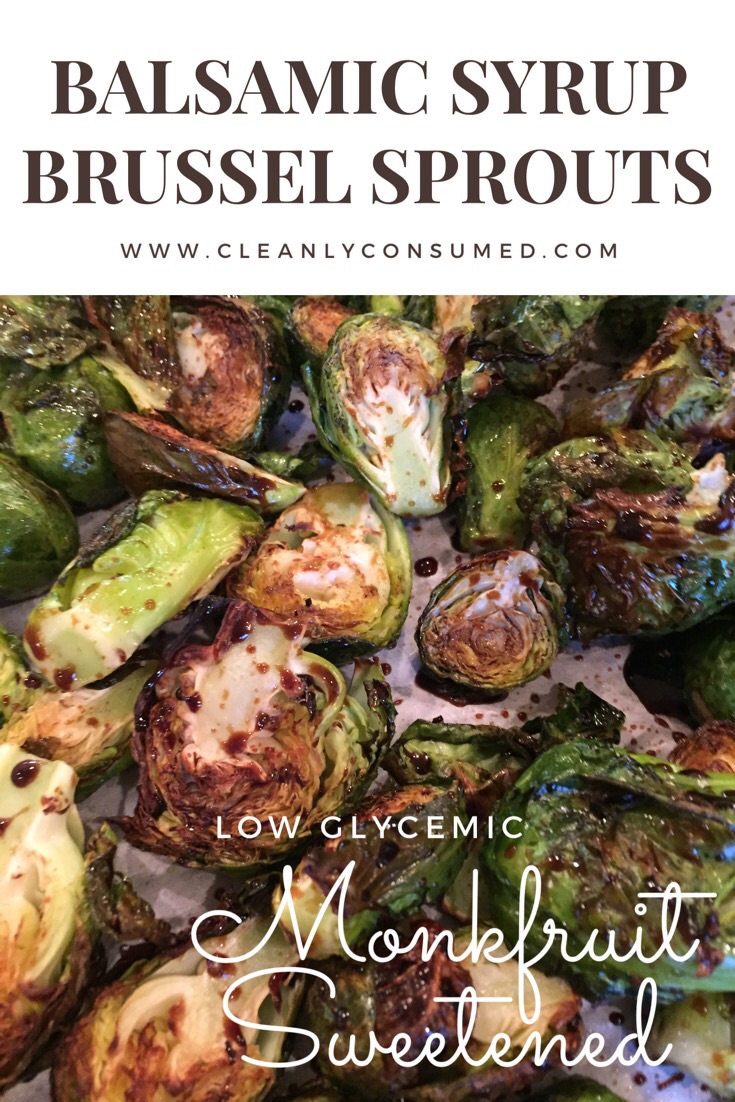 Stay Connected!
Get a Jump Start Now.
Clean Eating Shopping Guide for Free!