Looking for a Encourager in your Clean Living Journey?
Visit my Health Coaching page!
www.kelliecutsingercoaching.com

What does it take to be successful at Clean Living?
Remember your WHYS! Why are you doing this?

Resources- e-Books are in this section on the eBooks page- they are $5 and $3 and more to come!

Connect with Clean Living Friends

Encouragement- surround yourself with positivity! ONLY!

Baby steps…unless you are one of those amazing people that can go cold turkey and make it happen quicker!

Take advantage of delivery companies and apps!! Products can be delivered to your door! Technology can help you plan, stay on track and track your progress.

Cleaning Living is a Lifestyle NOT a diet! Make clean choices and changes each day.
Wishing you only the best… so you can feel Amazing too!!
Looking for digging deeper within?
Wanting to knock down some roadblocks or check off a bucket list? Lindsey Gabriel is an amazing person with an encouraging & listening ear and has a magical way of shedding light on unnecessary obstacles.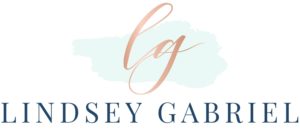 Join the Journey!
Let's get started! Be supported in your Clean Living Journey.
Start with the Six Simple Salad Dressings e-Book for Free!