DIY Detox Toothpaste with Activated Charcoal
What is activated charcoal and why would you put it in toothpaste? It is an absorptive agent that actually binds to toxins, chemicals and poisons, and helps pull them out of your body. Bentonite Clay also helps the body do this and they are both in these easy DIY Detox Toothpaste Recipe! All of the ingredients in this recipe are supportive. Take a deeper look into WHY! It's amazing- they are not chemicals- YEAH! It may look like Poop– but I am excited to share this with you because it is effective.
Here are the Benefits of the ingredients:
Activated Charcoal: Pulls out toxins and push them out of body. It was first used in medicine over 150 years ago (Click Here for Research Study Article Summary)
Coconut Oil: Has antioxidant, Antifungal & Antimicrobial components. (Click Here for Research Study Article Summary)
Bentonite Clay: Antibacterial agents. (Click Here for Research Study Article Summary)
Baking Soda: Antibacterial agents and defense against plaque. (Click Here for Research Study Article Summary)
Essential Oils: Beneficial on overall oral hygiene. (Click Here for Research Study Article Summary)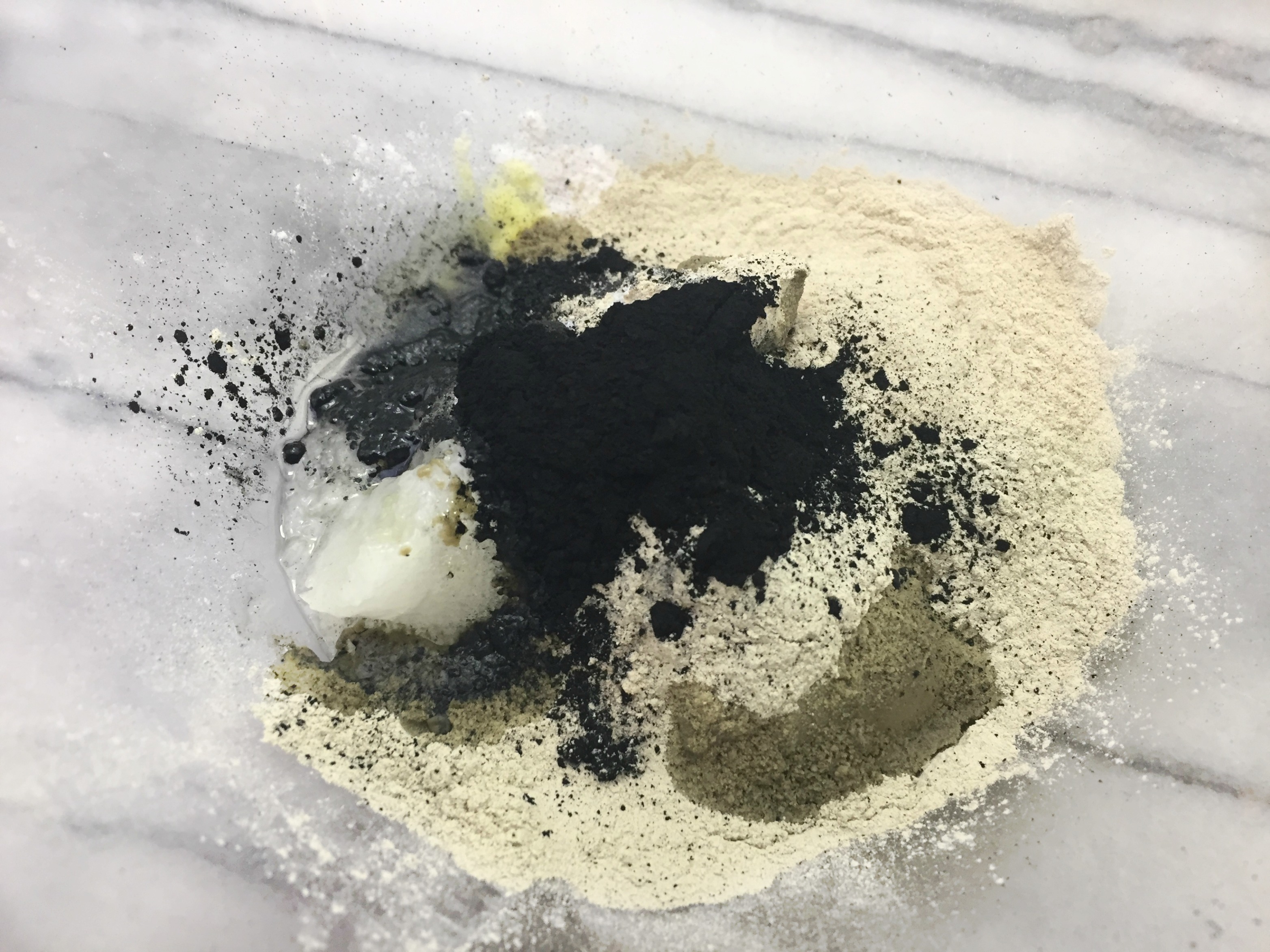 Ingredients:
1 Tablespoon Aluminum Free Baking Soda (Arm & Hammer is!!!)

6 Tablespoons Coconut Oil

4 Tablespoons Bentonite Clay
2 Teaspoons Activated Charcoal (This was 6 opened capsules)

10 Drops of Thieves Blend Essential Oil (Anti-Bacterial) (Eucalyptus, Rosemary, Cinnamon, Clove & Lemon)

10 Drops of Orange Essential Oil (Whitening & Polishing)
*Always use Therapeutic Grade Essential Oils. I use Young Living because they are Clean, Pure, Therapeutic Grade and have a Seed to Seal Promise which keeps an open dialogue of their farms, harvesting and manufacturing practices. To find out more visit the 100% Pure Essential Oils Page by Clicking Here.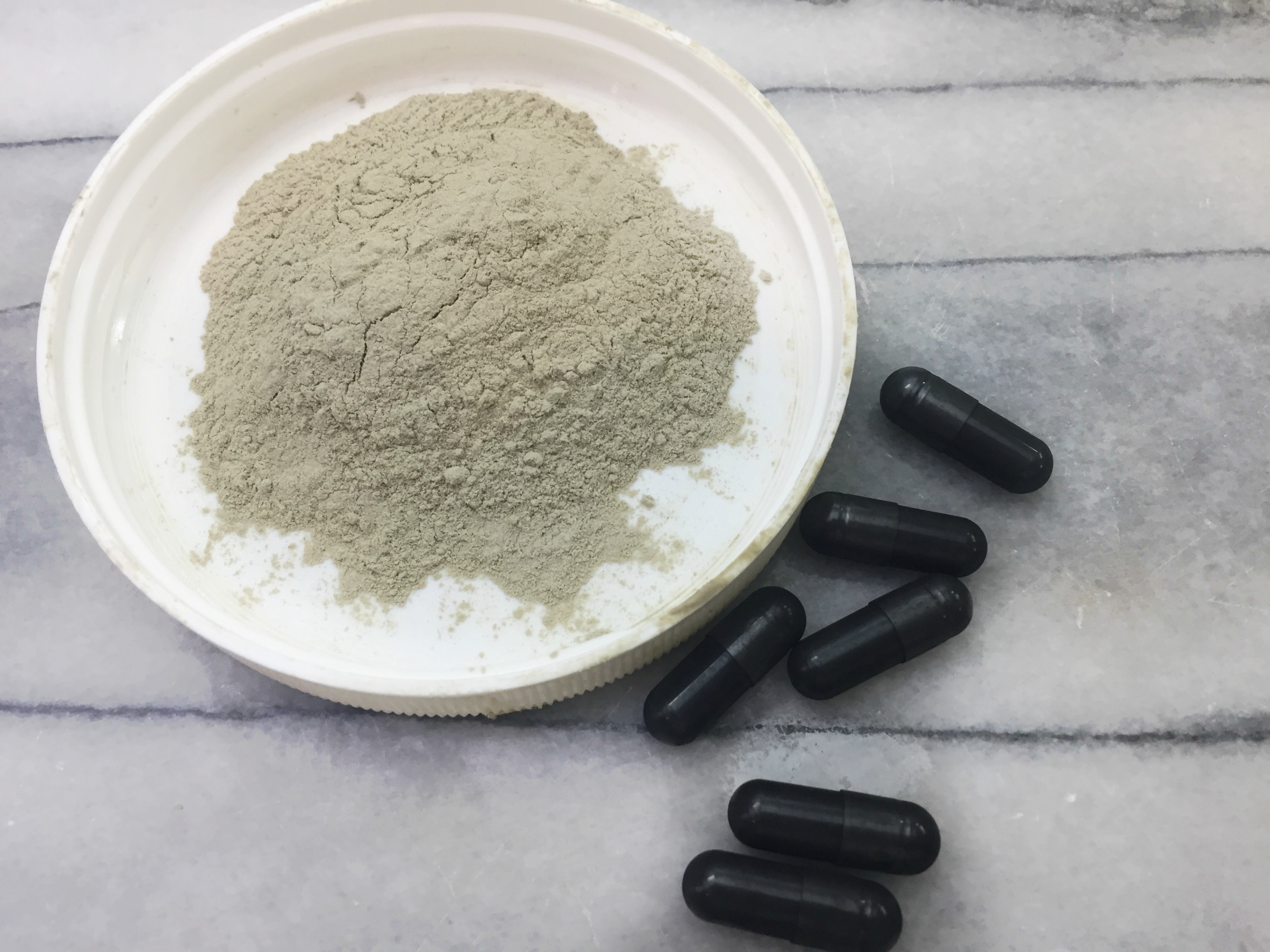 Instructions:
Open charcoal capsules and empty into a bowl (easier to do this before touching other ingredients)

In a glass bowl add all of the ingredients.

Smash together with the back of a spoon and stir to incorporate.

Transfer to a glass jar and seal with lid for use.

Use a dime amount when brushing.

Clean out sink as needed after brushing.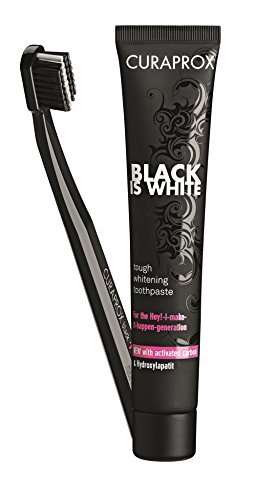 Not feeling that adventurous YET? You can try this easy DIY recipe without the Activated Charcoal (Click Here). Or…..Try this brand Curaprox Black is White Toothpaste and see what you think! It is less expensive to make your own- and if you like the results the ingredients have multiple purposes and last a long time too!
Smile Big!
Stay Connected!
Get a Jump Start Now.
Clean Eating Shopping Guide for Free!