Quick & Easy Jicama Recipe
Rosemary & Dill Jicama "Fries" were a hit today and they were fast and there was I repeat no cooking involved!!!! I was super excited BECAUSE….I avoid grains, dairy, avoid foods high in oxalates (more about that down below) and eat as clean as possible. When you are out this can take a bit more thought, but in the home you SHOULD have the ability to know exactly what is in your food! With this recipe you will only need Jicama, Organic Olive Oil, Herbs and a squeeze of lemon for a splash of summer.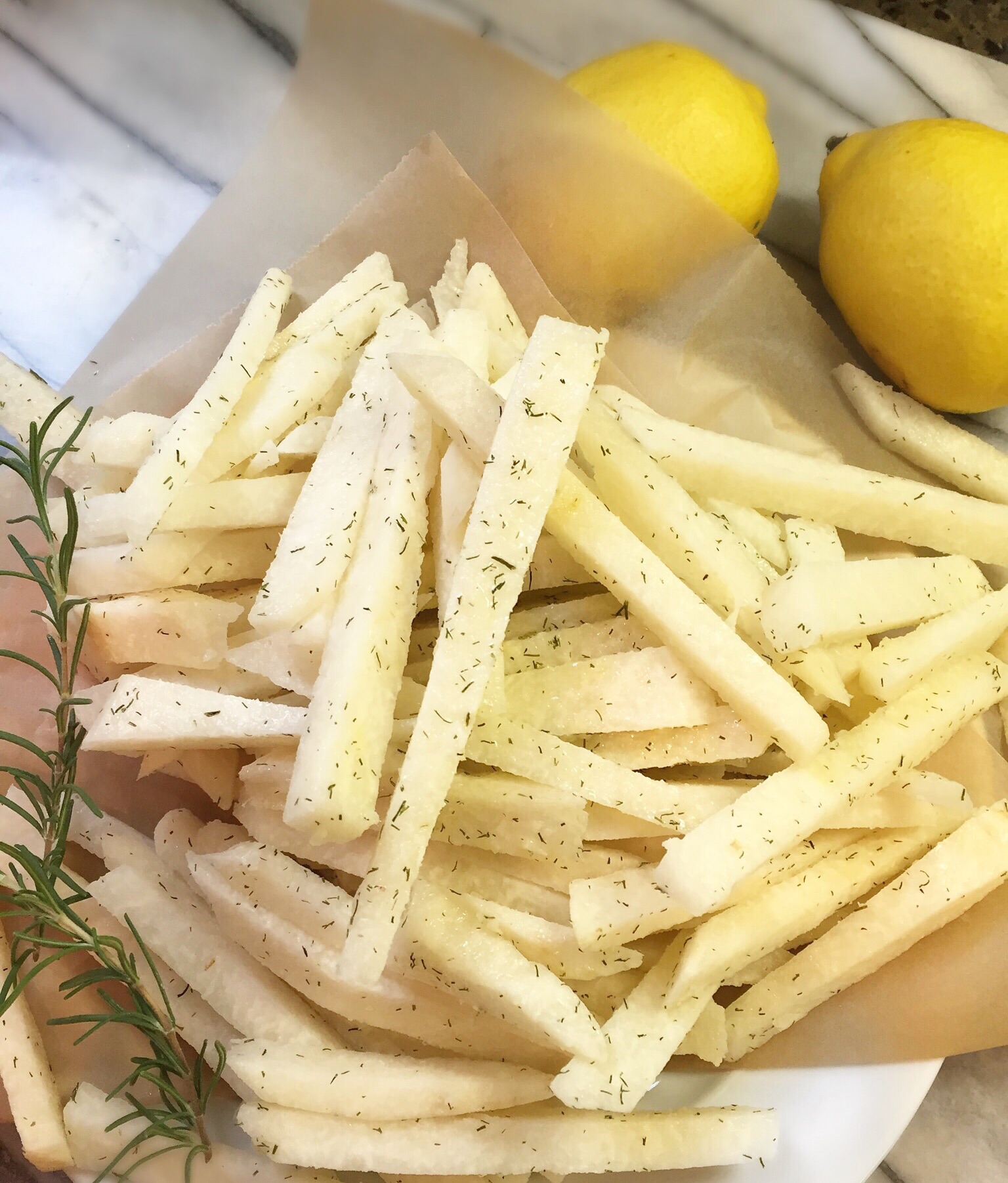 Oxalates
Oh oxalate- These guys can really work against you if your body doesn't handle them well. If you have ever had kidney stones, lower back aches after eating certain foods or if you have an unexplained inflammatory response with foods that you just can't pinpoint then it may be a good time to blame oxalates.
If you are wanting to do a diet check to see if oxalates bother you then try avoiding these foods for a few weeks:
Buckwheat

Spinach

Beets

Nuts

Chocolate

Wheat Bran

Strawberries

Tea

Instant Coffee
There is a rather long list of Oxalate containing foods low-medium-high. The ones listed above are high. As your body heals you may notice you can handle some of these in small quantities. Yes.. even chocolate. Shew…
But… back to the Jicama Fries!
Ingredients:
1 Large Jicama

2 Tablespoons of EVOO

1 Teaspoon of Organic Dried Dill

1 Teaspoon of Organic Dried Rosemary

Sea Salt
Instructions:
Using a paring knife, cut the skin off of the washed Jicama

Cut into "fries"

Place into a large glass bowl

In a separate small bowl, combine the Oil, Herbs & Salt

Immediately pour over Jicama and toss
Enjoy!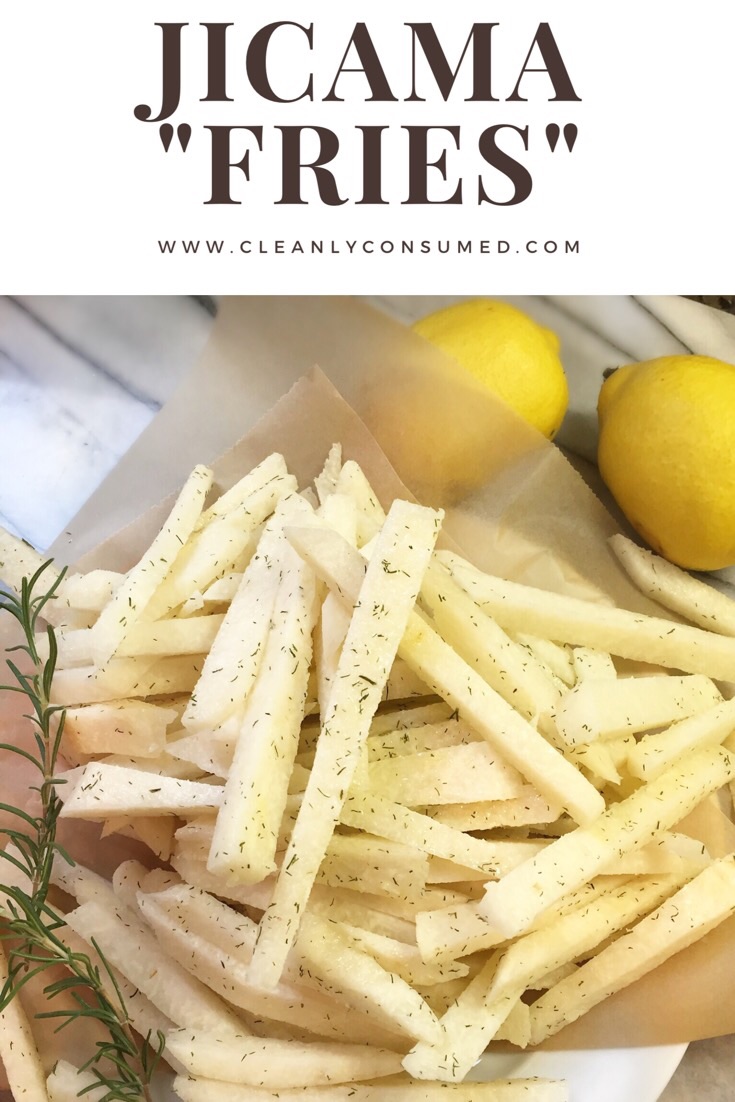 Stay Connected!
Get a Jump Start Now.
Clean Eating Shopping Guide for Free!