Benefits of Using Essential Oils for Perfumes
Using Essential Oils for perfume or cologne is a great way to smell alluring, feel great and promote wellness. It is your statement piece that you can be remembered by. Perfumes can help a woman create their own persona, unfortunately, they can also have their side effects. Imagine if you could make and wear a perfume that was non-toxic, help you manage stress and help support your health. For this reason and more, essential oil based perfumes are a great option. Keep reading to find out the many benefits of using essential oils for perfumes.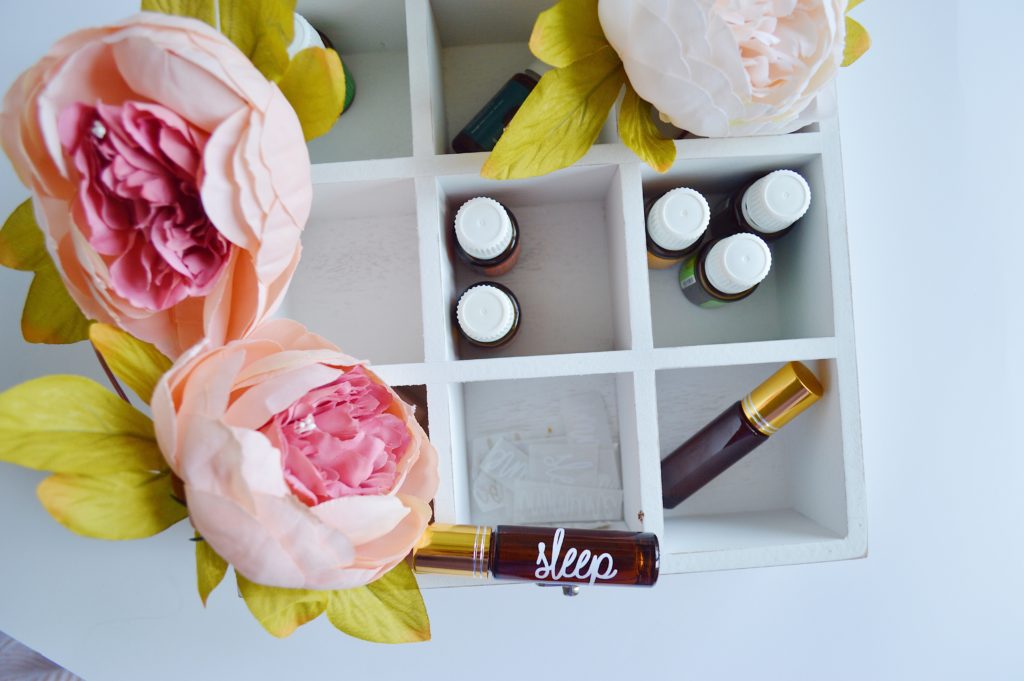 You Know What is In Your Perfume
It is important that you know what is going in and on your body. That includes your perfume. Most companies that use chemicals in their perfume hide behind airs of proprietary knowledge. That means that you don't know what is going into your system.
By using essential oils with natural ingredients, you can have a better idea of what is going into your body. Plus, by being natural you know that there aren't chemicals involved. Remember: What goes on your skin goes into your body- think Orajel, BenGay Pain Rub and Hormone Patches.
History of Use
There is a history of using essential oils and natural scents for perfumes. Since the earliest perfumes there have been companies and people making natural perfumes. This has continued through the ages, although, recently there are far less companies that use essential oils in favor of cheaper artificial scenting.
Artificial scents bring with them many different issues. Along with the inability to find a natural smell to add to your persona.
Strong Smells
Many artificial scents have very strong smells, odors that waft beyond the wearer and can be smelled by anyone in the area. They will also over power any other smells in the area. Now this might not be bad if it was a natural smell, but the artificial smell can be painful to the nose and even cause negative reactions.
Some endure serious reactions that a visit to the hospital is required. With how many people have had reactions a variety of places are banning body scents for workers altogether. Some even prohibit visitors and patients from wearing scents. Hospitals, schools, offices, and anywhere else where people are close to each other are examples of places that have such bans.
Protecting Your Body
If you think about where you are putting your perfume, you will realize that most of the areas you are applying perfume to are sensitive. Many women spray or rub perfume over their thyroids, glands, and other areas. They don't even realize the chemicals that they are exposing their bodies to.
In fact, even after many allergic reactions, most perfume and body spray companies won't even tell people what chemicals they use in their products. Because their product recipes are proprietary knowledge, the companies aren't required to say what is in the sprays. A perfume contains up to 90-95% alcohol which doesn't leave a lot of room for supportive and natural ingredients.
Applying these unknown chemicals over these areas means that it is easier for your body to absorb said chemicals. Glands and other areas of the body mentioned above are easy for chemicals to reach.
Essential Oils Can Help With Conditions
Some of the many uses of essential oils is to help with health and physical conditions. By adding them to perfumes and body scents you are taking away the harm causing artificial chemicals and adding oils that have been known to help. Here are just a few of the things essential oils have been used for:
Protect from sunburns

Detoxify the body and mind

Heal skin conditions

Improve digestive issues

Reduce anxiety and depression

And More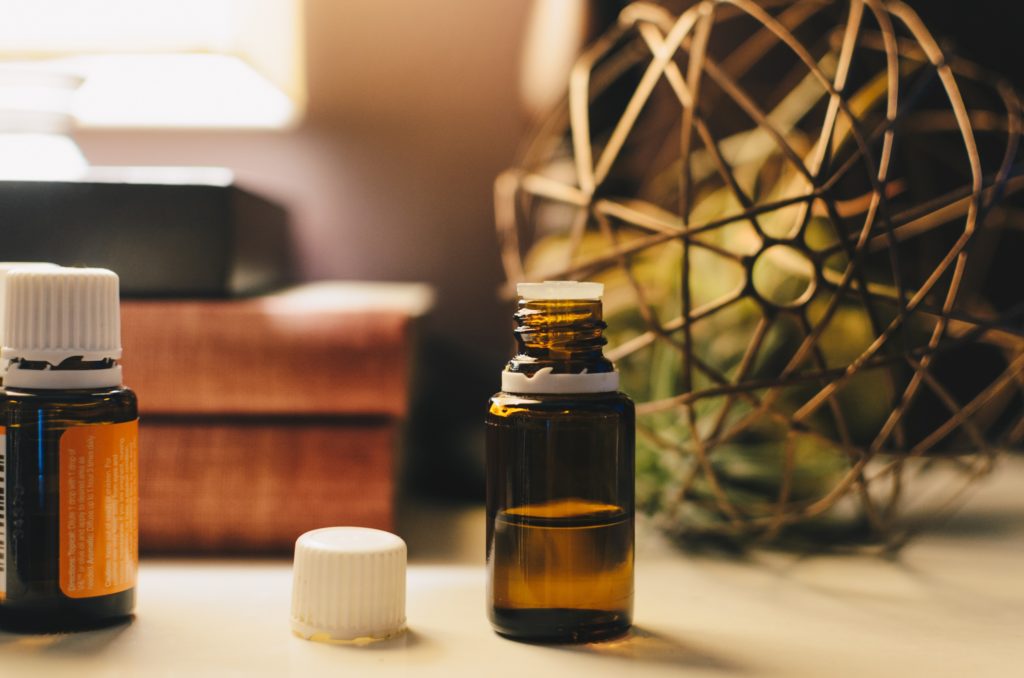 As you can see, essential oils won't just help with your physical health. They can also help to make you mentally stronger and healthier. If you want, you can also use essential oils that can help to inspire happiness and other feelings. Chemical based perfumes may claim these benefits but they do not deliver on their promises.
You can also use essential oil perfume to detoxify the air around you. Peppermint and eucalyptus oils can help kill the toxins in paint and other household products. It won't eliminate these from the air but it might just help you to keep these toxins from coming near your body.
Keep Bugs Away
Some chemical perfumes can attract insects, this is the last thing that many people want. Essential oils can do just the opposite though. Multiple essential oils have properties that will keep mosquitos and other critters away.
Lemon grass oil and citronella oil are two of the most common oils used for this purpose. However, eucalyptus oil and coconut oil can also be used to keep the bugs away.
Essential Oils Can Provoke
A lot of perfumes are marketed as being able to stir up feelings and emotions in others. Do chemicals really provoke feelings in others though? Rarely a perfume might be appealing to someone who smells it but they rarely actually provoke feelings.
Essential oils on the other hand can be used to trigger specific feelings. They can be used to bring positive vibes in others, calm, and even attract. Choosing the right essential oil perfumes for specific occasions can help to set the mood.
Ties With Spirituality
Essential Oils are becoming more popular with the interest in natural health but they have been around for centuries. There are several specific essential oils that are mentioned repeatedly in the bible: Aloes (Royal Hawaiian Sandalwood), Cassia (Cinnamon), Cedarwood, Cypress, Frankincense, Hyssop, Myrrh, Myrtle, Onycha and Rose of Sharon.
Essential Oils were used to support emotional, physical and spiritual balance. They bring you back to the basics in a clean pure form to help detox your body in many ways. Diffusing essential oils while relaxing, praying or having a quiet time can help you focus!
What To Look For
When you are picking out a perfume with essential oils in it there are several things that you want to look for. One of the most important is that you want the perfume to be created from plant-based materials. A lot of companies use "like natural", "natural identical", or similar terms to imply that the perfume is natural but actually includes artificial ingredients. Plant based perfumes are what you want to see the benefits above.
Just because a perfume uses essential oils does not make it completely natural. See if you can find the other ingredients to ensure that there are no other chemicals included in the making of the perfume. Natural perfume makers tend to be a lot more forth coming with the ingredients of their products than other companies.
Some essential oil perfumes also cut their oils to make them last longer and to save money. Finding perfumes with therapeutic grade essential oils is key. These oils are not cut or only very slightly cut which helps to provide them with the full power possible. In short do not look for perfume grade essential oils, instead look for therapeutic grade essential oils. Young Living's oils are therapeutic grade– they are so clean and pure that they offer their Vitality Line that is FDA approved for consumption- Wow!
Are you looking for perfumes for specific engagements? Then you will want to cross check the type of essential oil(s) used in the perfume with their purposes and effects. Look for one that will compliment your engagement. For example, if you are going on a date, you might want a perfume that helps turn the other person on or you might just want to help instill positive vibes.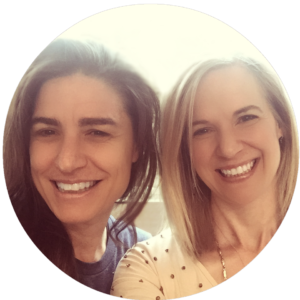 If you are ready to learn more about essential oils, how to use them in your everyday life then you are in the right place! As a health coach (Click Here) I have enjoyed sharing my personal health and wellness journey with others to feel amazing. Teaching others ways to kick out chemicals, shop clean & savvy has been an awesome way to make beauty from hardship.
I've met amazing women from all over that have joined in the Clean Living fun with Young Living! If you speak Spanish, or have a loved one that does, then know we are here to serve globally! It's our mission!
CLICK HERE TO FIND OUT MORE ABOUT YOUNG LIVING OILS
The Perfect Essential Oil Perfume For You
Picking out the perfect essential oil perfume for yourself might not sound easy but we can provide you with three tips to help make the process easier:
Find and essential oil perfume that you enjoy the smell of. You don't want to dislike your own smell after all.

Search for a perfume that contains essential oils that will help others feel the way that you want them to. For example, if you want to calm others, look for lavender, rose, or chamomile.

Look for a therapeutic grade essential oil that can help with whatever condition you are looking to treat.
Here is a short list of oils that are used often in DIY Perfumes
Lemon

Jasmine

Rose

Vetiver

Cedarwood

Ylang Ylang

Bergamot

Lemon

Jasmine

Geranium

Coriander

Tangerine

Grapefruit

Roman Chamomile

Palmorosa
*Some of these blends are so concentrated- like Rose that one bottle could last up to 20 years of use. One drop of Rose Essential Oil in a 4 ounce bottle of carrier oil goes a long way. That drop can be placed as a perfume or diffused…. Rose is such a lovely gift!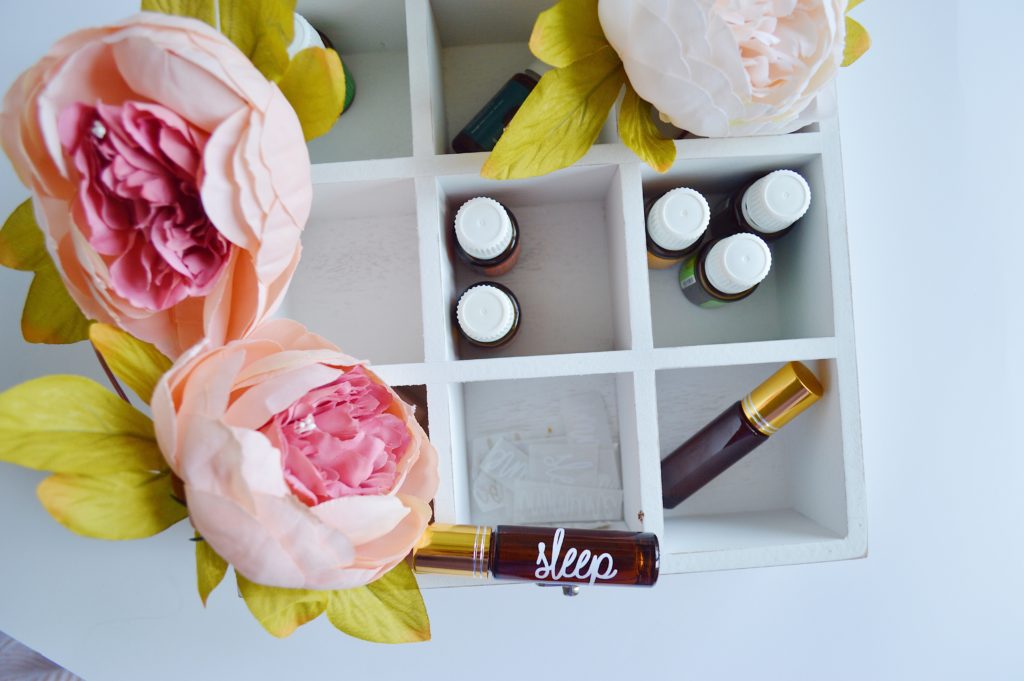 Some blends that YL offers make it even easier:
Joy (Bergamot, Ylang Ylang, Geranium, Lemon, Coriander, Tangerine, Jasmine, Roman Chamomile, Palmarosa and Rose)

White Angelica (Bergamot, Myrrh, Geranium, Sandalwood, Ylang Ylang, Coriander, Black Spruce, Melissa, Hyssop and Rose)

Present Time (Neroli, Spruce, Ylang Ylang)

Harmony (Sandalwood, Lavender, Ylang Ylang, Frankincense, Orange, Geranium, Hyssop, Spanish Sage, Black Spruce, Coriander, Bergamot, Lemon, Jasmine, Roman Chamomile, Palmarosa and Rose)

Stress Away (Copaiba, Lime, Cedarwood, Vanilla, Ocotea and Lavender
Here is the DIY How To Recipe!! (Click Here)
Where should you apply your perfume?
Hair (add a few drops to your styling products)

Behind Ears

Down your Back

Behind Neck

Inside Elbows

Behind Knees

Under Arms

Belly Button

On your Clothes (be carful for special fabrics- add a few drops to distilled water to create a mist. Shake the bottle before spraying)
This Article on The Huffington Post is a fun read! You will need to adjust some of these suggestions for the DIY roll-on perfumes. To apply to hair- add a few drops of your favorite Essential Oils to your Styling Products. You can create an easy body mist with combining Witch Hazel and your Essential Oils for a body spray or facial tonic.
If you keep these things in mind, you will never find the wrong essential oil.
Perfume is an important part of most people's beauty process. Picking the right perfume can therefore be a painful process. If you want to know that you have a health inspiring and safe perfume, make sure that you choose an essential oil perfume. Let us know what benefit of essential oil perfume is most important to you!

*Cleanly Consumed is a participant in the Amazon Services LLC Associates Program, an affiliate advertising program designed to provide a means for sites to earn advertising fees and linking to www.cleanlyconsumed.com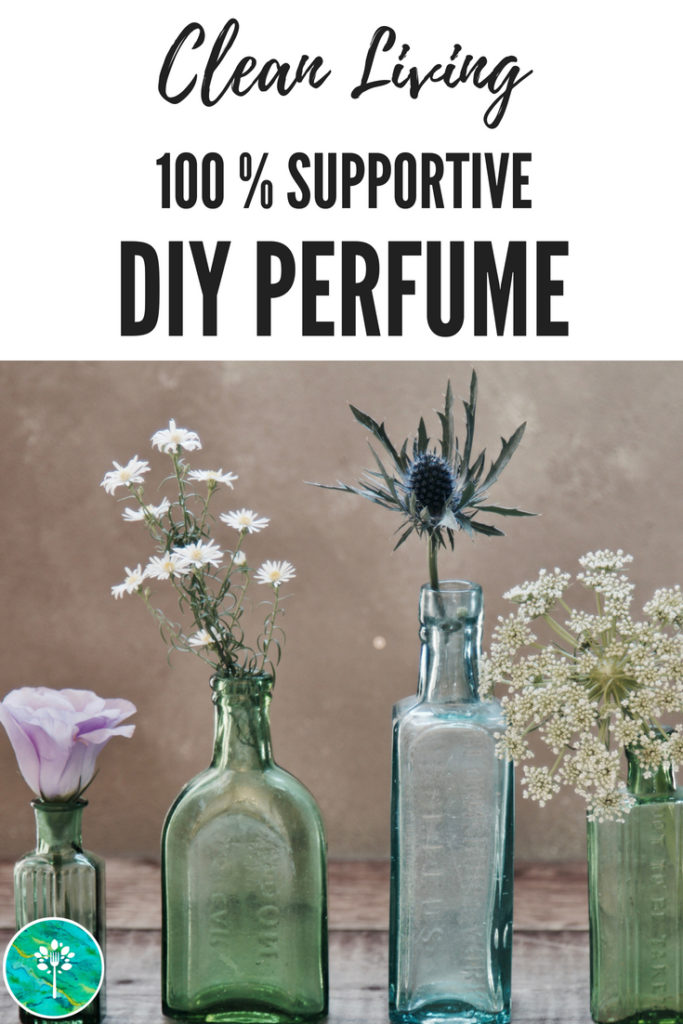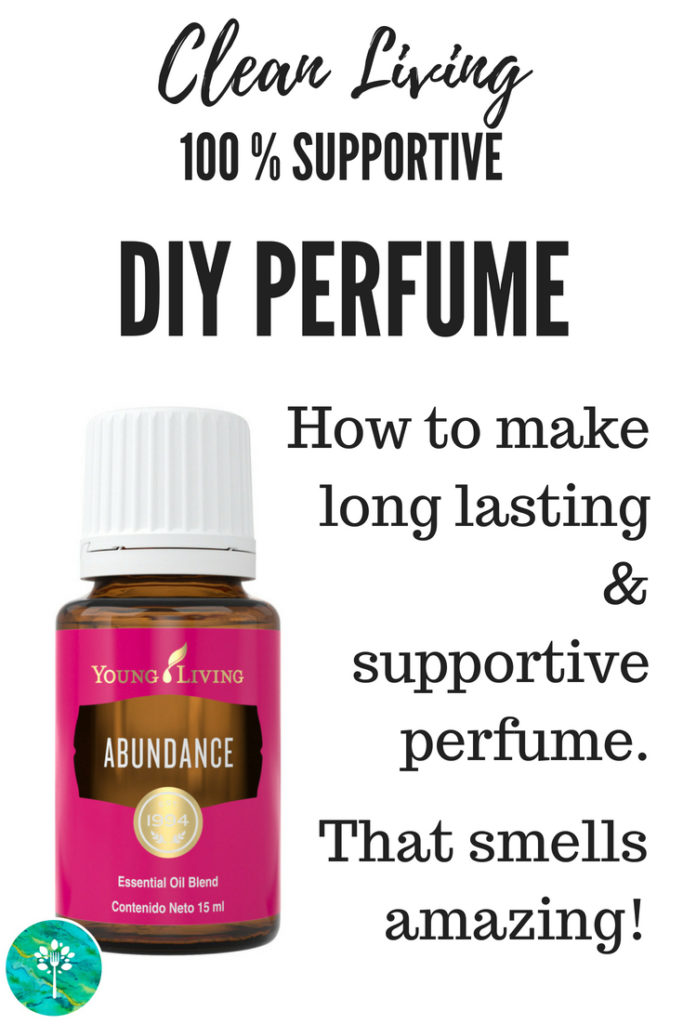 Stay Connected!
Get a Jump Start Now.
Clean Eating Shopping Guide for Free!