Paleo Cobb Wrap…..now that's a Wrap!
Really- all of the flavor of that poolside sandwich but with supportive ingredients that really make you feel good and proud! Keeping an eye out for large leaves when shopping for produce is key for this wrap.
Ingredients:
Large leaf Romaine Lettuce leaves or Iceberg
Organic Naked Roasted Chicken or Turkey (I typically seek out Applegate Brand)
1 Package Wellshire Farms Turkey Bacon (Paleo first option, Classic second option)
1 Organic Avocado
2 Vine Ripened Tomatoes
Homemade Mayonnaise or Primal Brand Mayonnaise
Instructions:
Wash & Dry the largest lettuce leaves off of the stalk.
Assemble the sandwich with a light coating of mayo, turkey, bacon, tomatoes and avocado.
Roll in tight, cut into halves and secure with a toothpick.
*Consider serving with Rosemary Sea-Salt Air Fries. A great pool-side lunch for any season.
Enjoy!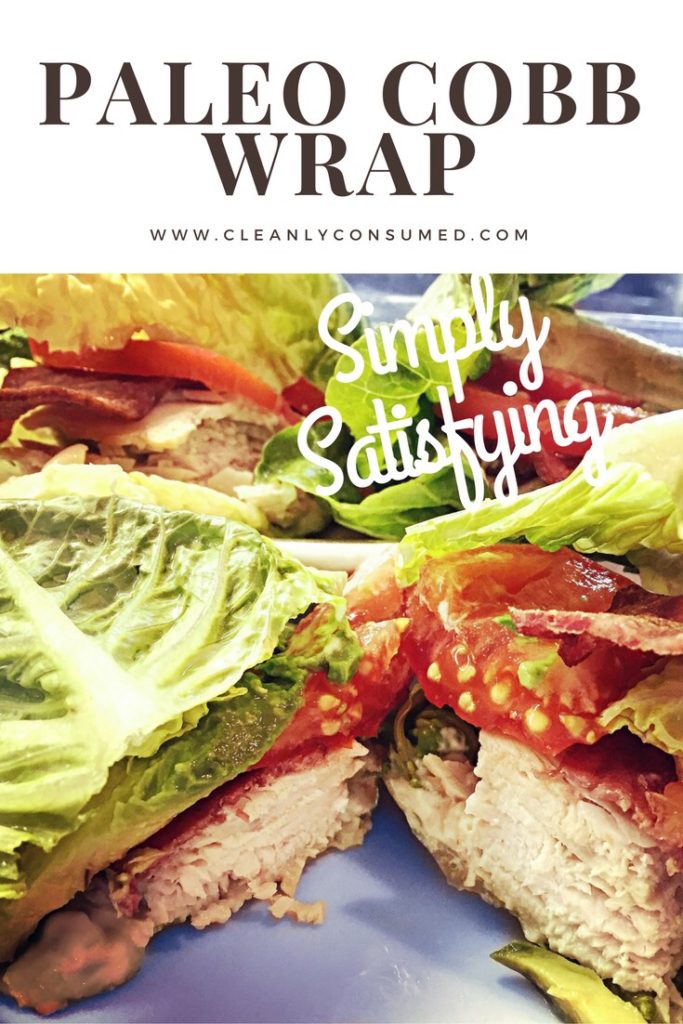 Join the Journey!
Let's get started! Be supported in your Clean Living Journey, step by step with resources, guides and a TON of encouragement along the way. You can do this- because step by step we did too!