Ready for some HEALTHY FRIES?
Rosemary Sea-Salt Air Fries….I love my Air-Fryer. It doesn't heat up my kitchen, it is easy to clean and is a great alternative for preparing traditional fried foods. If you remember….I have a lot of fresh dried rosemary! It has been fun trying its flavor in ice cream, soups, steaks and if there are steaks…there are fries. Supportive ingredients like Rosemary, Olive Oil & Sea Salt help off-set the starch of the potato. I set them down on the table for my testers- all 6 had thumbs up and then… they were gone. The fries and the testers :). I use the GoWise USA Air Fryer and love it!
Ingredients:
1 Large Organic Russet Potato
1 Teaspoon of Organic Dried Rosemary (Anti-inflammatory)
Sea Salt to Taste (Essential Natural Elements)
White Pepper to Taste
1 Tablespoon of Olive Oil
Instructions:
1. Wash Potatoes and slice into strips.
2. Soak the potatoes strips in a bowl of cool water for 20 minutes. Then rinse, strain and pat dry with a paper towel or clean tea towel.
3. Place strips in back in the empty bowl and coat with Olive Oil, Rosemary, Salt & Pepper
4. Lightly coat the inner basket of air fryer with olive oil to prevent sticking. Add seasoned potatoes to basket and set to Chips or appropriate setting for 20 minutes- checking in between and stirring as needed to cook evenly. Add more time if needed.
Enjoy!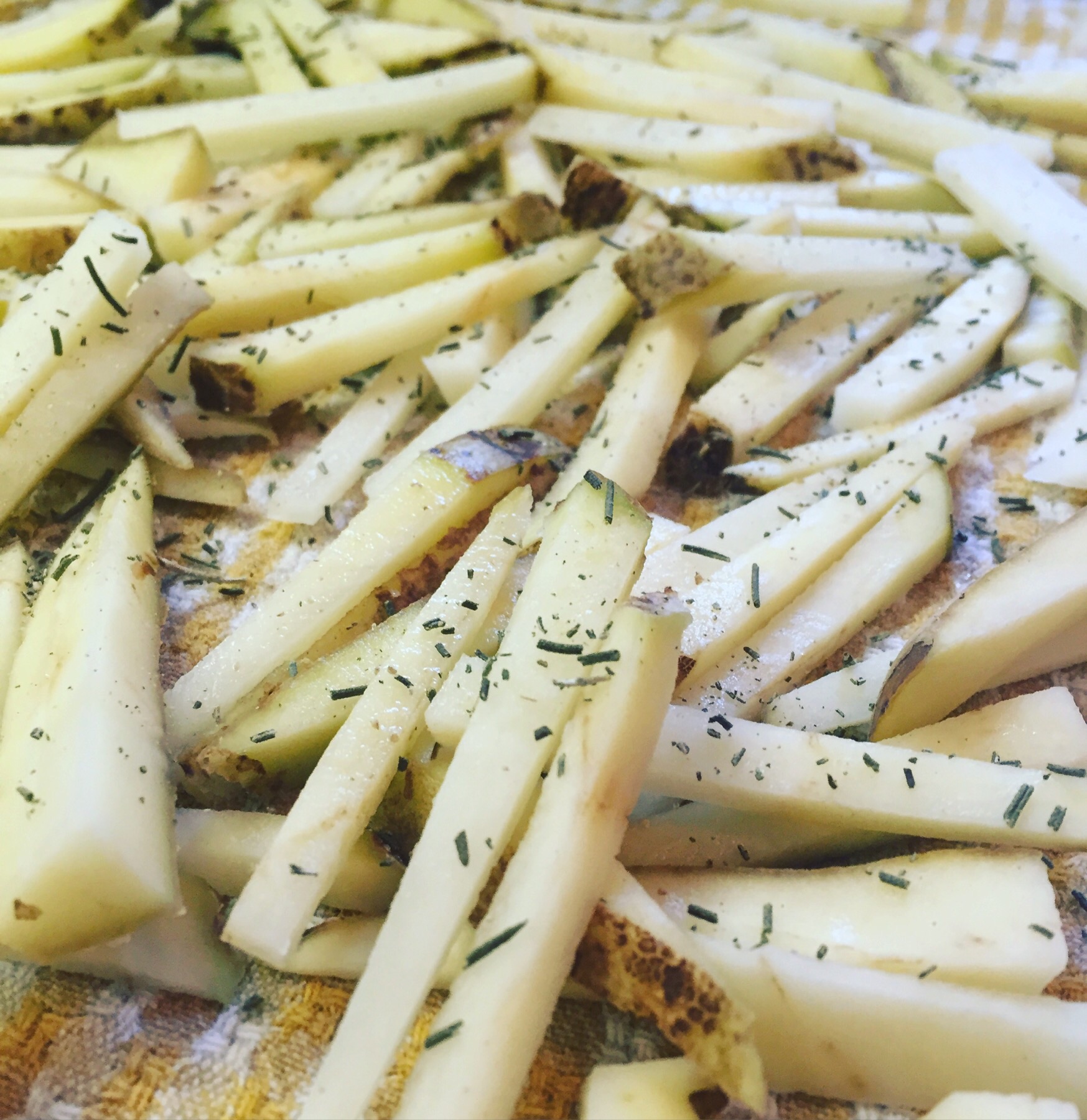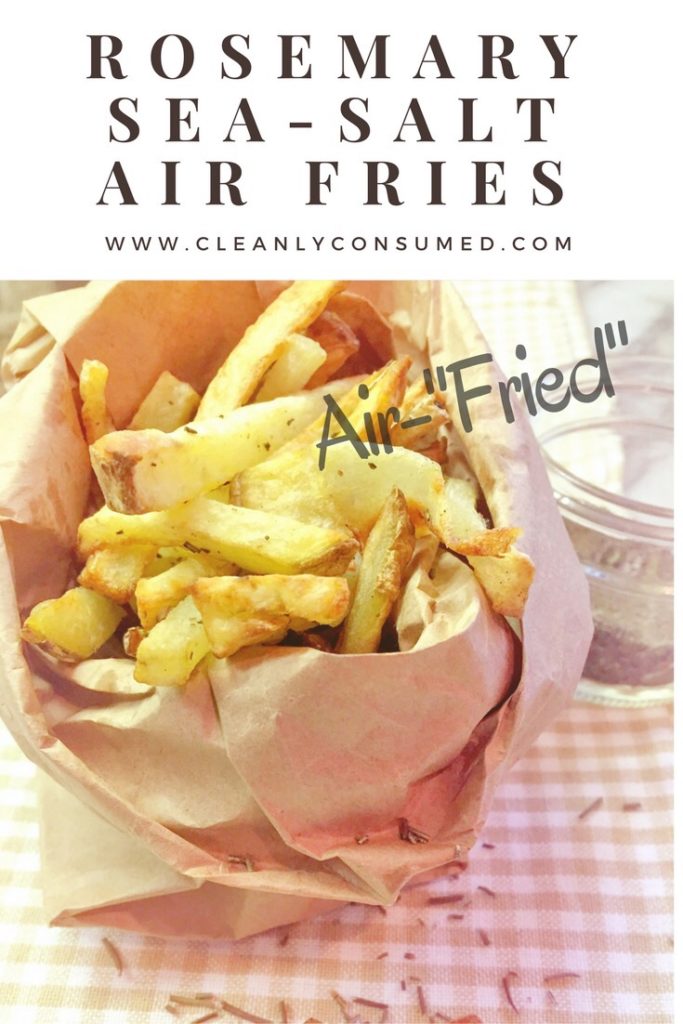 Stay Connected!
Get a Jump Start Now.
Clean Eating Shopping Guide for Free!