A salad with a different spin on a family classic!
Sauerkraut is our friend….
Okay.. how many of you have been to a family event when you had the yummy cucumber and red onion salad with the white vinegar dressing? Me!! I've always been a fan. This twist actually make it easier with Bubbie's Brand (Avaiable on Amazon) Bubbie's Sauerkraut Click Here. Why do I love this brand??? It does not have any fillers or preservatives! Take a look next time you shop.
Fermented foods are supportive for the gut. The beneficial bacteria help restore and maintain a healthy balance. Bubbies brand of sauerkraut is a clean option and makes eating healthy even easier.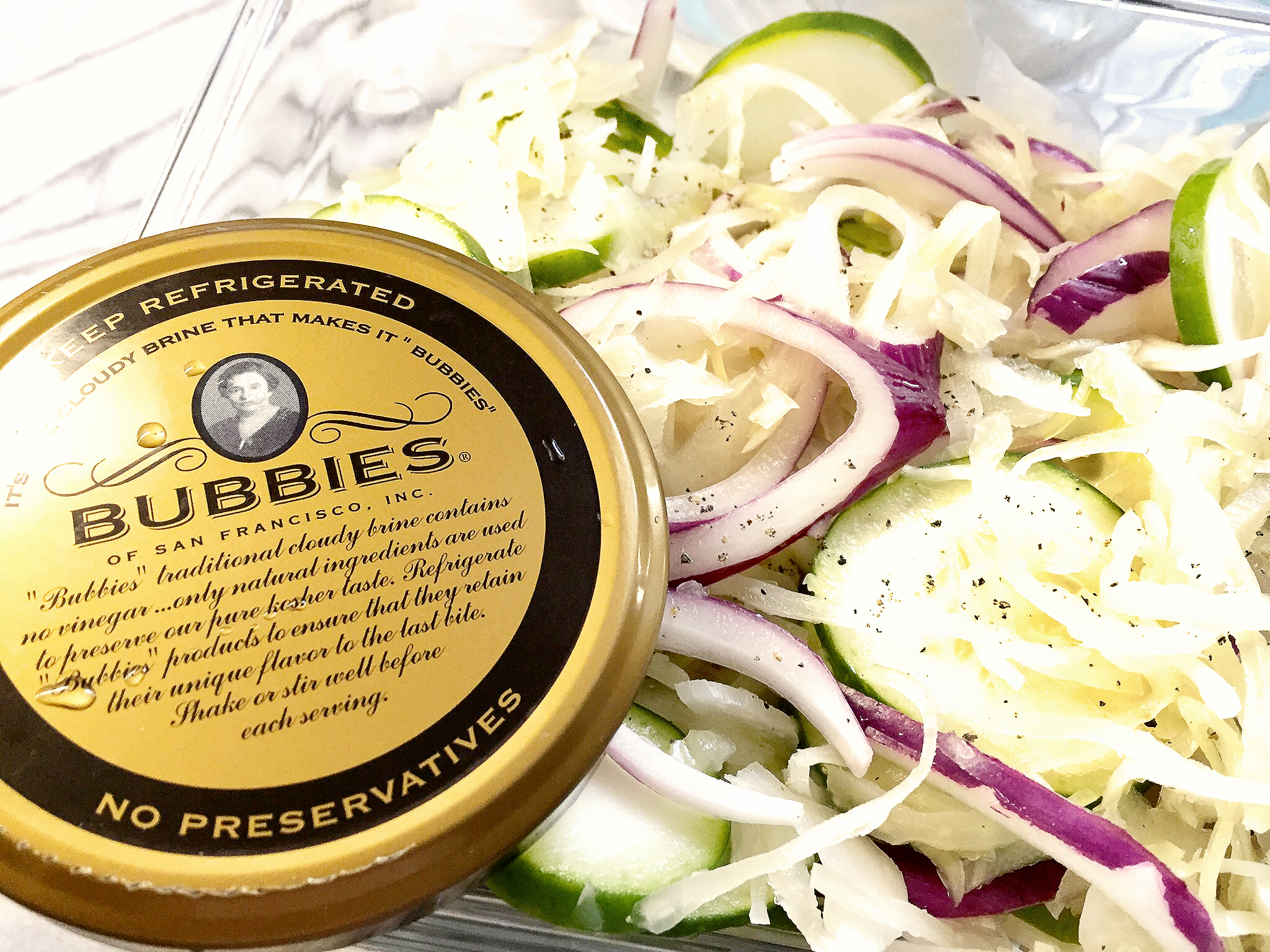 Ingredients:
1/2 Jar of Bubbie's Sauerkraut
1 Organic Large Cucumber (cut thin)
1 Organic Purple Onion (cut thin)
Sea Salt & Ground Peppercorns
Instructions:
1. Using a julienne slicer carefully slice and prep the cucumber and onion. As thin or as thick as you prefer! You really can't go wrong.
2. Add all ingredients in a glass storage container and mix well.
3. Cover and shake to incorporate juices and store in refrigerator for 24 hours to achieve the best flavor.
That easy, That simple and Good for your gut!
Enjoy!
*Amazon Affiliate Links within this post.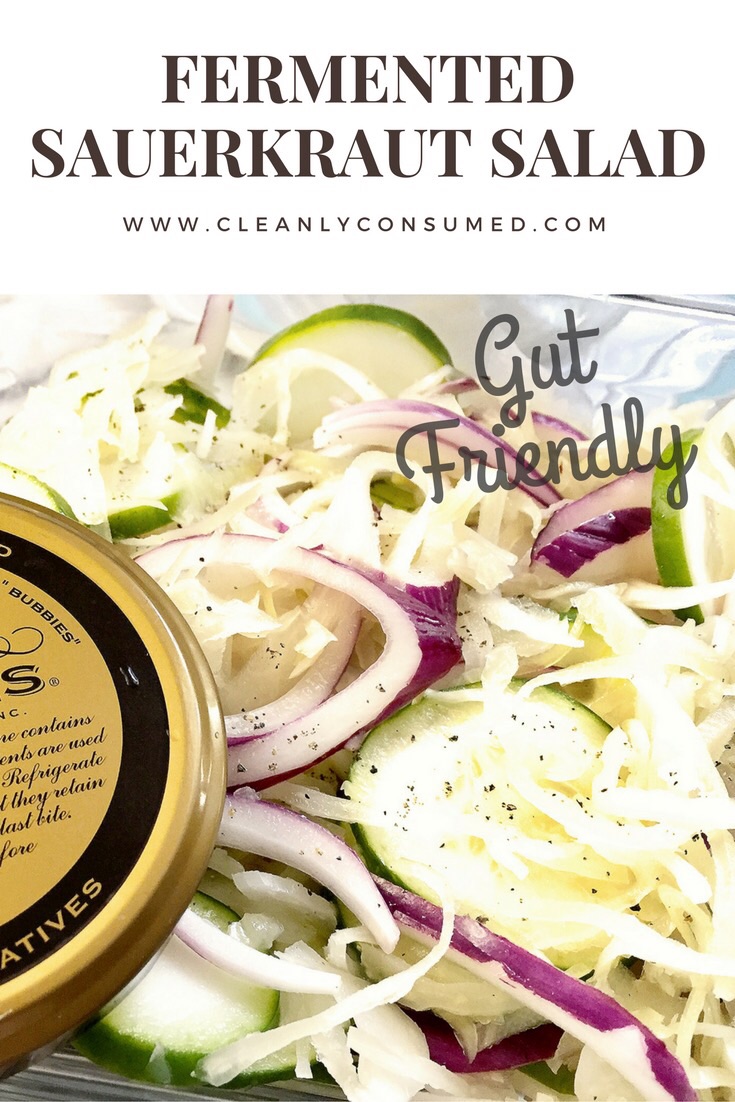 Stay Connected!
Get a Jump Start Now.
Clean Eating Shopping Guide for Free!