Easy & Healthy Watermelon Recipes!
If you have been eyeing that watermelon in the grocery store or Farmer's Market and wonder if you will be able to finish it before it gets mushy, then this post is for you!! Even as a family of 6, we often can't finish up the summer sized melons that we wait for all-year-long. These 2 Ingredient Watermelon recipes are so easy, with 2 ingredients (you can always add more) and a good choice for a Healthy Dessert! It is a win-win in our house and we can't wait to share it with you!
Watermelon Sorbet, Watermelon, Popsicles & Watermelon Smoothie, Watermelon Salad, Watermelon Juice and Watermelon Granita!
Before we get to the ingredient list, let's talk nutrients that are sealed up in this summer favorite!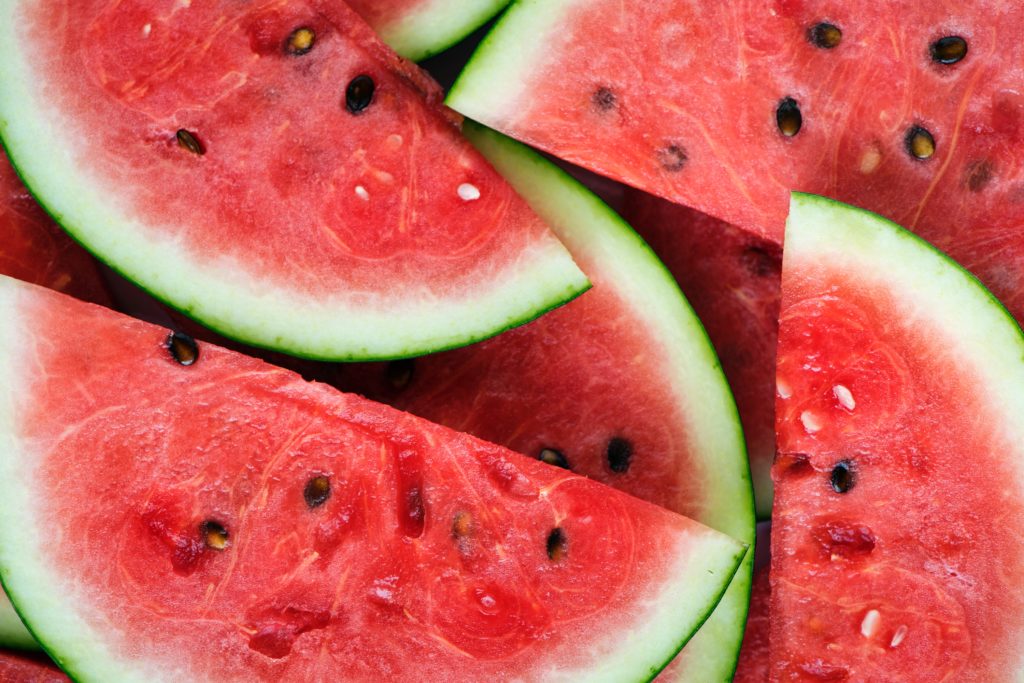 Watermelon is packed with Nutrients!
It is 92% Refreshing and Hydrating!
Antioxidants

L-Citrulline

Vitamins A, B6 & C

Lycopens

Amino Acids

Potassium
You can leave the seeds in if you like, they can be blended up in the Vitamix. Alternatively you can save the seeds and sprout them for added support! Healthline has an easy recipe:
Roasting watermelon seeds is easy. Set your oven at 325°F and place the seeds on a baking sheet. It should only take about 15 minutes for them to roast, but you may want to stir them halfway through to ensure an even crispiness.

You can make the seeds taste even better by adding a little olive oil and salt, or sprinkling them with cinnamon and a light dusting of sugar. If you prefer more flavor, you can add lime juice and chili powder, or even cayenne pepper.
Take a peek at this great post from Natural Food Series (Click Here) for 13 Impressive Health Benefits of Watermelon.
You can also put Watermelon in Smoothies, and make some fun Popsicle at the same time! Click Here for another easy and supportive recipe!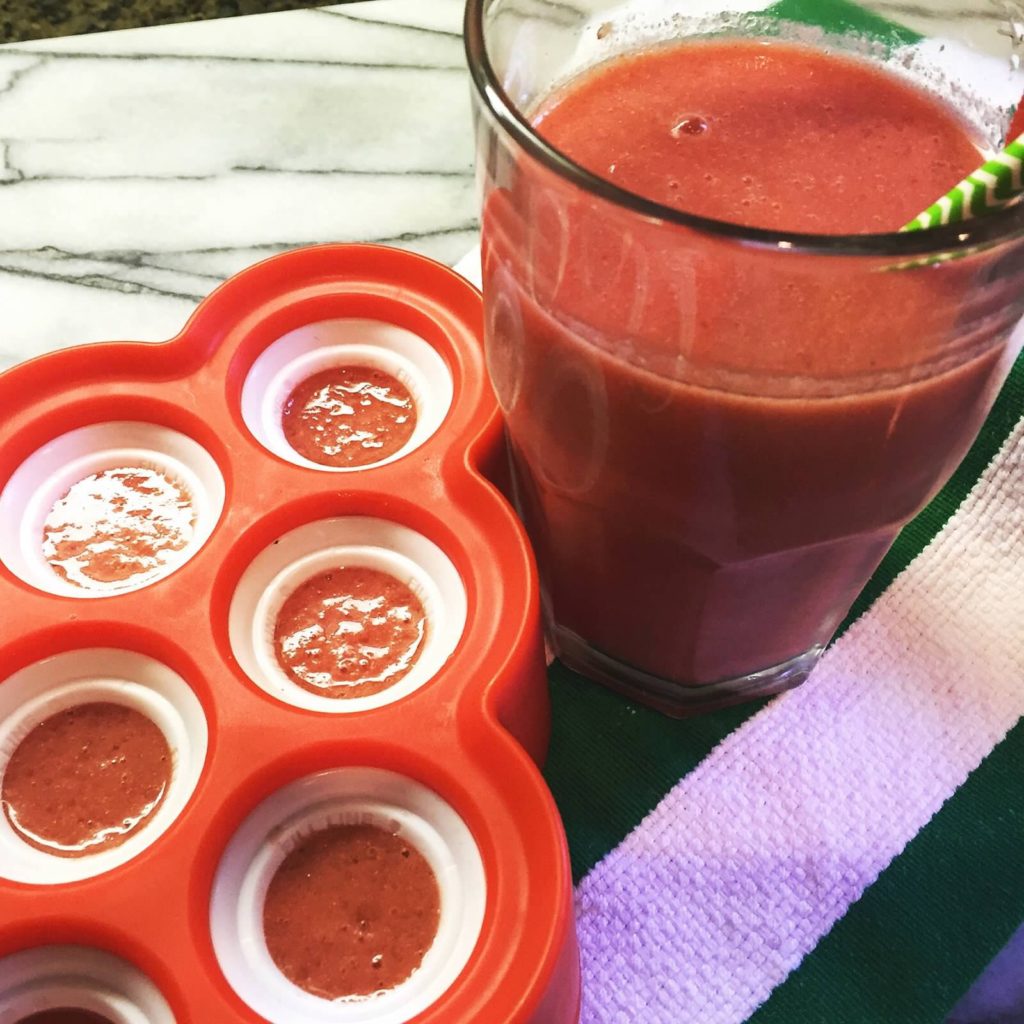 Ingredients:
(This could even be just one ingredient, but I am a huge Vanilla fan!)
1 Large Watermelon

1 Teaspoon

Organic Vanilla Extract
Instructions:
Cut and cube Watermelon

Arrange cubes on a baking sheet evenly and freeze for 2 hours

Working in batches, transfer the watermelon cubes to the Vitamix until Smooth

Divide (depending on the size of the melon) and pour into 1 or 2 loaf pans

Transfer the pans to the freezer.

Freeze until scoopable, 1-2 hours
To Make Watermelon Juice
Cut and Clean Watermelon (removing rinds and seeds)

Add in juice of 1 fresh lime, water to thin if desired

Add in 1 Teaspoon of Monkfruit Sweetener if desired (Not necessary)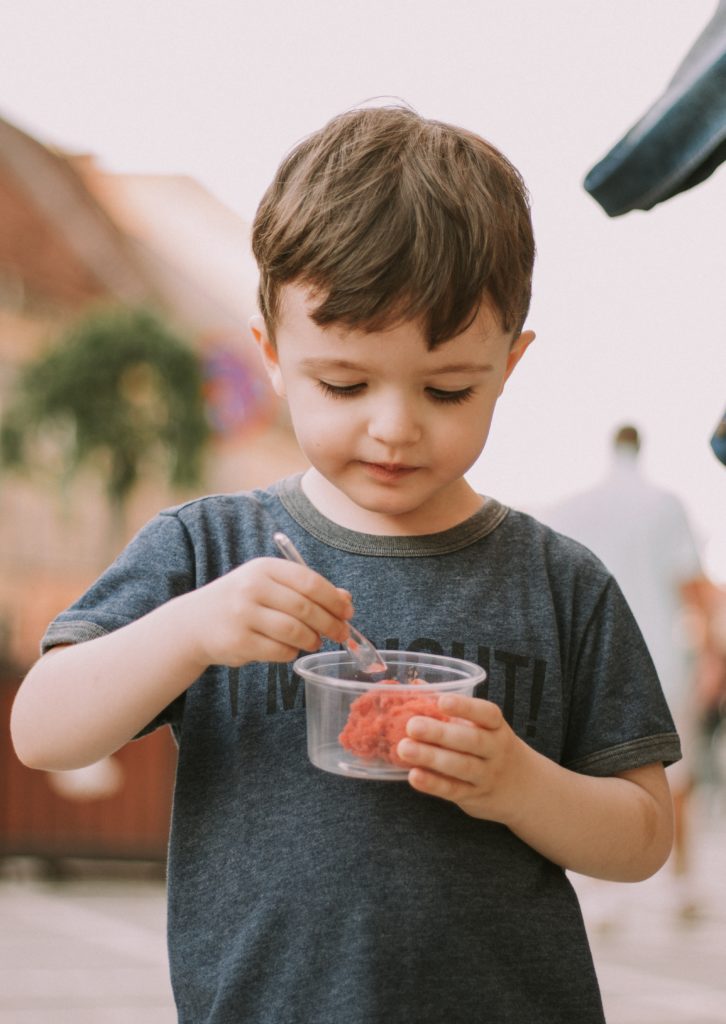 Watermelon Granita!
*You can skip the 2nd Step (Arrange cubes on a baking sheet evenly and freeze for 2 hours) and pour in a baking sheet with a lip, or a loaf pan and freeze. You the sharp edge of a scoop, or a fork to scrape and create the Watermelon Granita!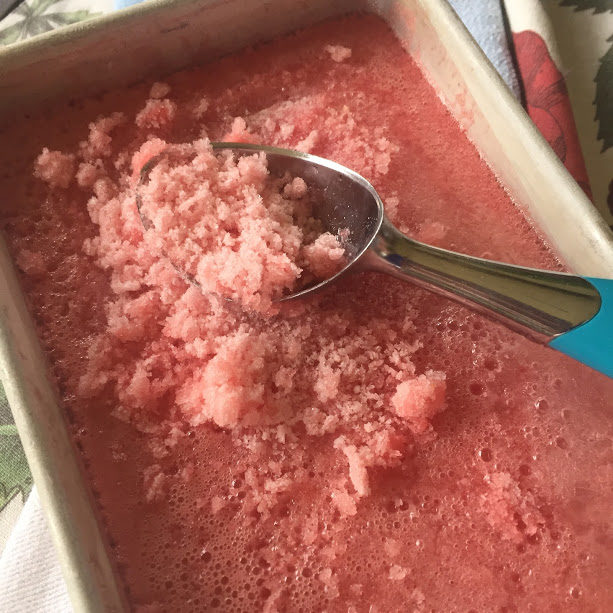 *An easy refreshing idea Watermelon Salad- cube watermelon and add fresh mint leaves. Make it a meal and add grilled chicken, mixed greens and cubed Goat Cheese! Make a homemade Citrus Dressing with Orange Juice, Olive Oil and Poppyseeds!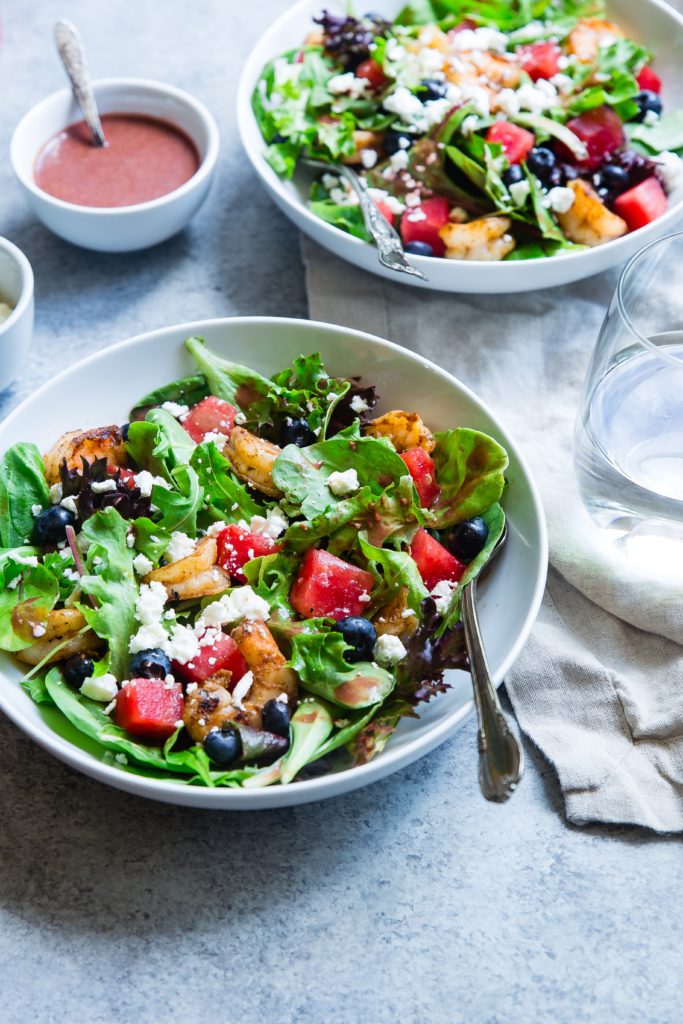 Enjoy!

*Cleanly Consumed is a participant in the Amazon Services LLC Associates Program, an affiliate advertising program designed to provide a means for sites to earn advertising fees and linking to www.cleanlyconsumed.com

Stay Connected!
Get a Jump Start Now.
Clean Eating Shopping Guide for Free!