Air Fried Almond Crusted Salmon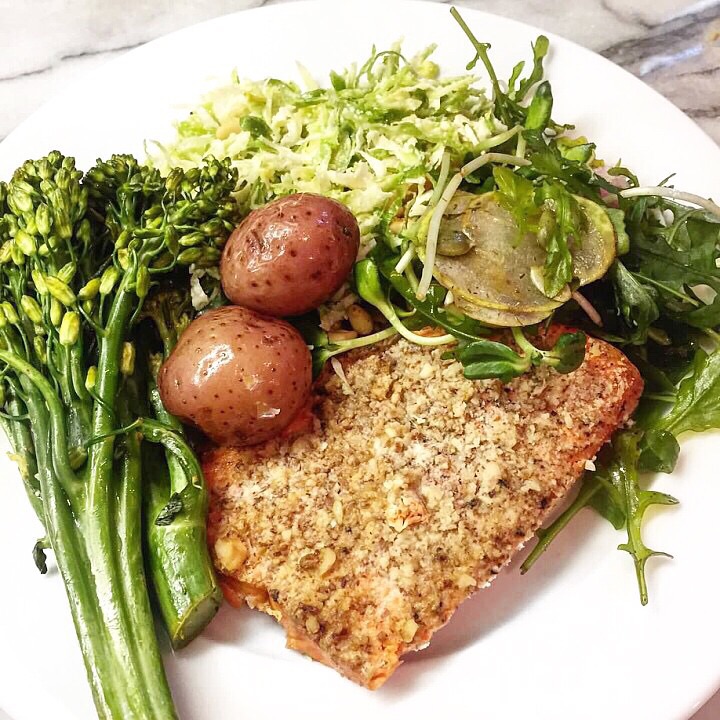 Ingredients:
3 pieces of Wild Caught Sockeye Salmon (1/2 pound each)
*Pesto Marinade (you can also buy your pesto but I usually have the ingredients on hand for my homemade dressings)
Ground Almonds
Salt & Pepper
I am able to get my wild caught salmon at Whole Foods. You want to look "WILD CAUGHT" NOT Farm-Raised. I buy mine frozen and thaw in a glass bowl of cold water in the morning for prepping around 5 o'clock.
Pesto Marinade:
Blend 1/2 cup preferred oil (avocado or olive)
10 fresh basil leaves
1/4 cup of pine nuts
1 clove of garlic (I use a garlic press)
Juice from 1 lemon
*Can add distilled water to thin if needed
*Blend on high in Blender
Place fish in glass bowl and soak in the marinade mixture. Leave up until an hour.
My air fryer can hold 3 pieces of fish at a time. I have the GoUSA Air Fryer and love it. It takes 20 minutes to cook the fish to the flakiness that I enjoy. I am amazed at how the house doesn't smell like fish!
Sprinkle ground almonds on top of each piece and select the FISH option (20 minutes) on Air Fryer.
Enjoy!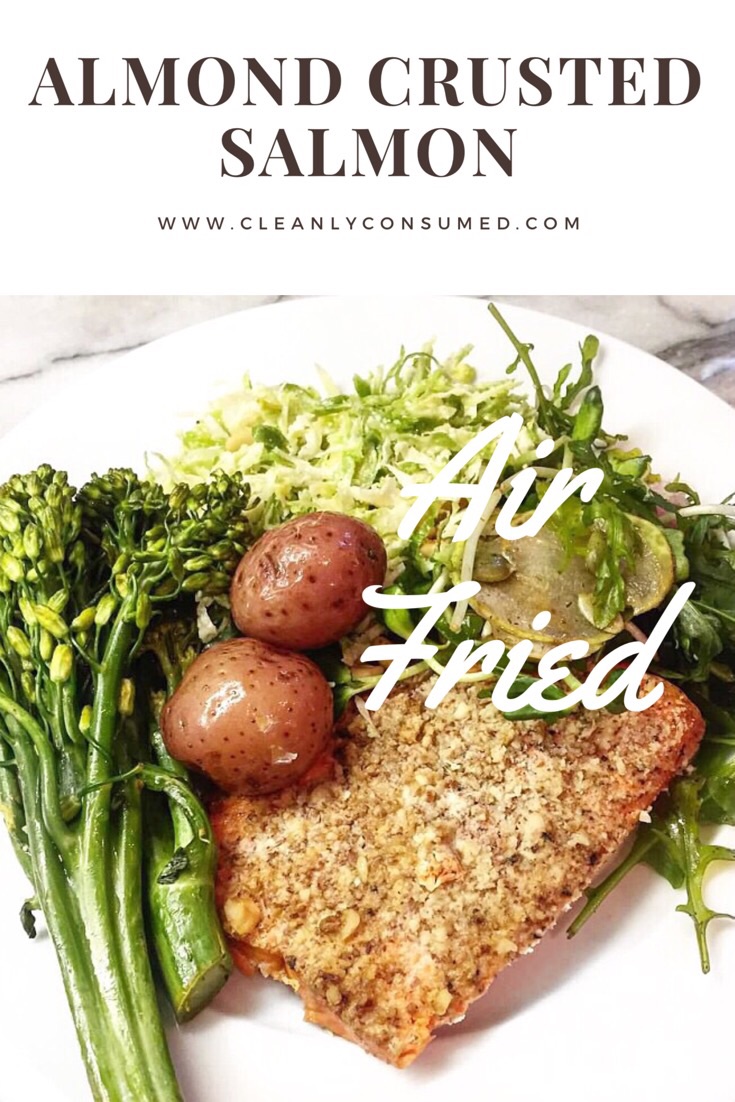 Stay Connected!
Get a Jump Start Now.
Clean Eating Shopping Guide for Free!