Skip the bun without missing out!
You will not miss the bun on this Healthy Burger! Beef and Bird Hatch Burger…. Don't skip the Fries!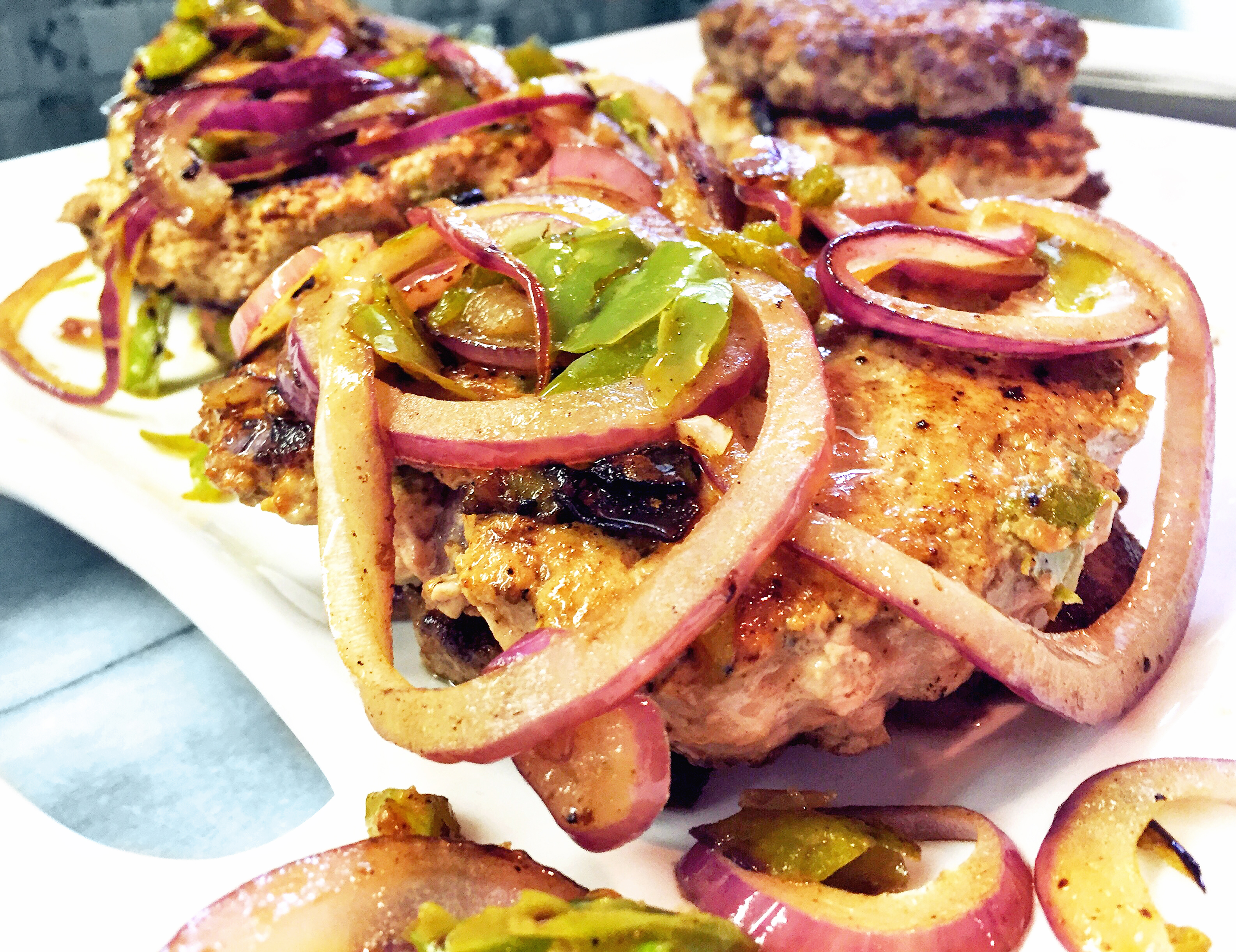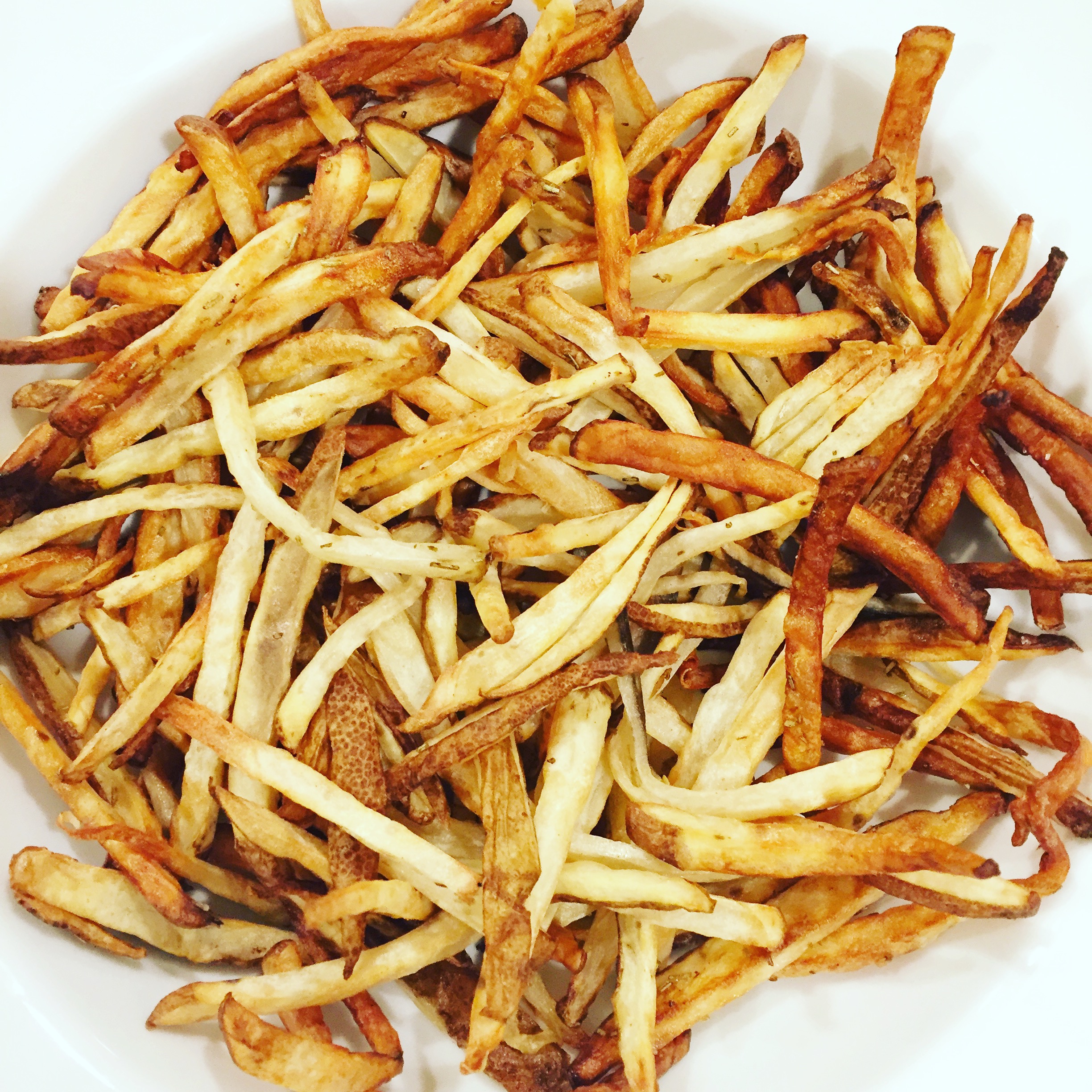 If you have ever felt REALLY FULL – UNCOMFORTABLY FULL after eating a burger it may be a reaction to the grains. One really good book I recommend is Wheat Belly. On to better things like how to make this!!!
Ingredients:
1 Pound Organic Ground Chicken or Turkey

1 Pound Organic Grass-Fed Beef

1 Organic Onion (sliced into thin rings for sautéing)

2 Tablespoons Olive Oil or other clean oil for sautéing (can use Ghee or Grass-Fed Butter)

2-3 Roasted Hatch Peppers

Sea Salt
Instructions:
Place Hatch Peppers on a parchment lined baking sheet, drizzle with clean oil and roast on 400 for 10-15 minutes. Cool and Chop.

Heat oil, ghee or butter in a skillet and sauté onions until tender. Chop 1/2 of onions and leave others as rings for topping.

Using a separate bowl for each- place ground chicken and beef in separate bowls add in Salt, Chopped onions and 1/2 hatch pepper mixture and incorporate.

Grill Burgers and plate with Sautéed Onion Rings and top with Chopped Hatch Peppers.
Because healthy doesn't need to be complicated or expensive!
Don't skip these healthier fries- Rosemary & Sea Salt Air Fries. The recipe is so versatile you can substitute a sprinkle of Cumin and Paprika for a little Southwestern Flair.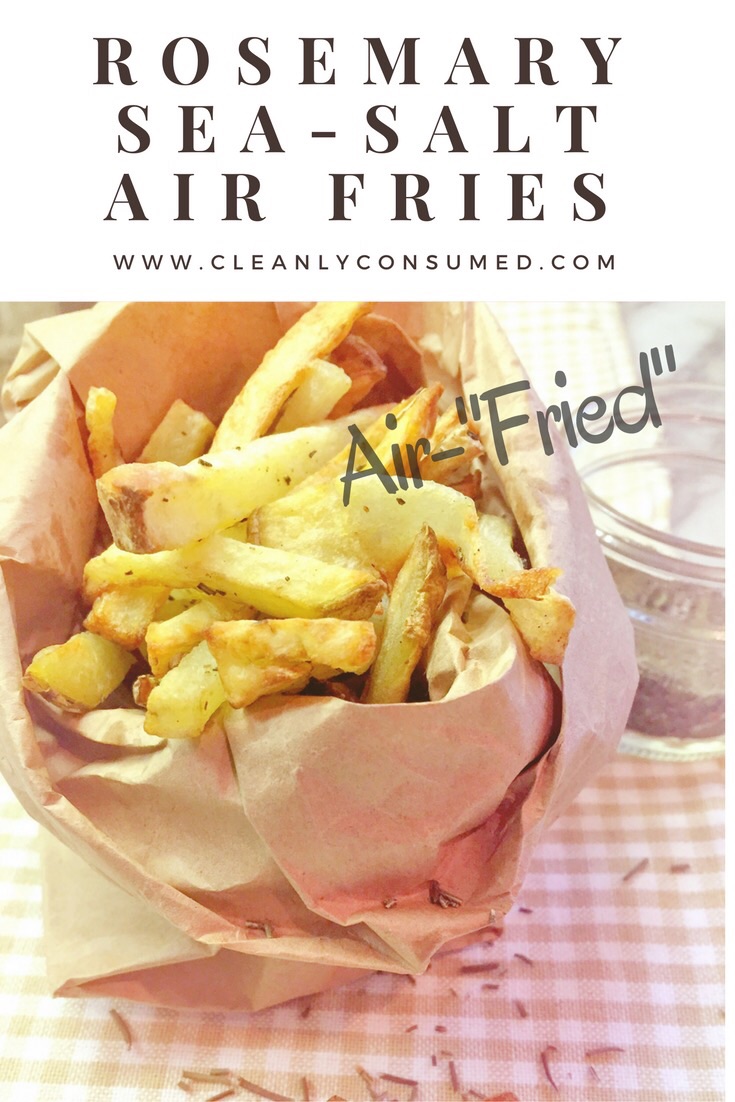 Enjoy!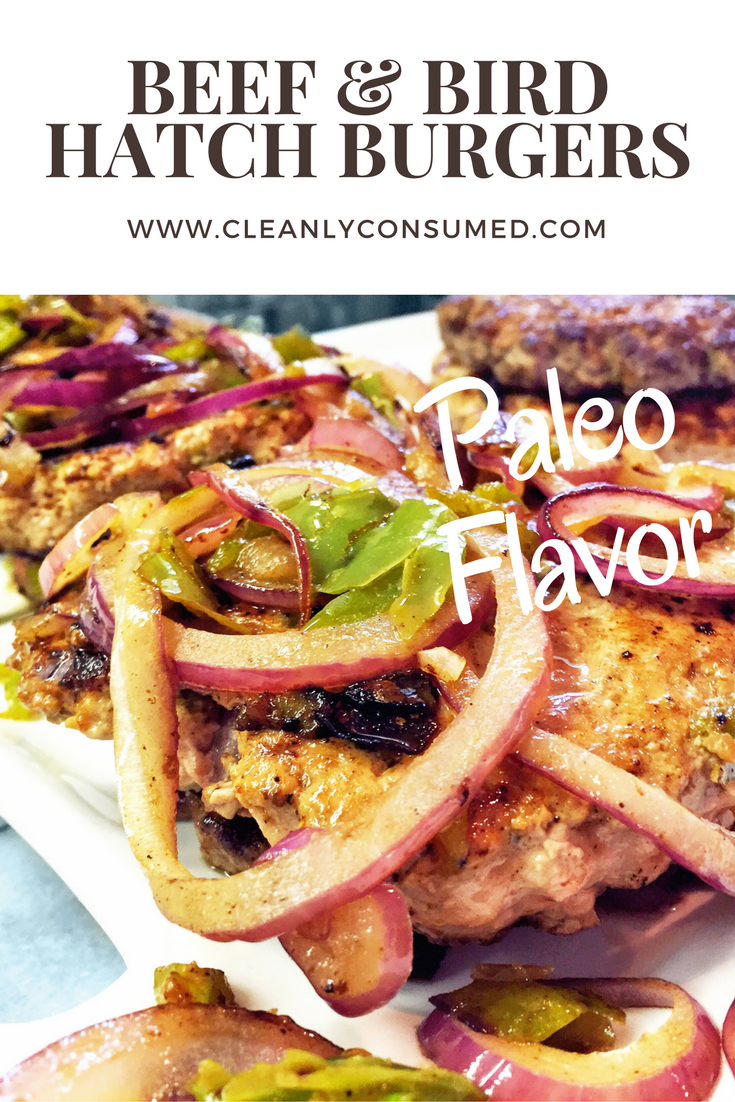 Join the Journey!
Let's get started! Be supported in your Clean Living Journey, step by step with resources, guides and a TON of encouragement along the way. You can do this- because step by step we did too!