Clean Eating Tips- Get Organized!
I personally like structure, tidiness all around my home. I like all of my labels faced the same way, my fruits and veggies color coordinated and all of my beverages to have the same color theme. You know, like a perfect Pinterest Photo that calms, recharges you and gets you back on track! BUT my Clean Eating reality is more of functionality and I had to simplify my expectations to make it all work well for our family. I do function better in a clean, organized work space, but that isn't always possible. So, here are 10 of my bare minimum clean eating tips and ideas for keeping my kitchen headed in the right direction! It will help you in your clean eating meal prep too! Preparation is key to success!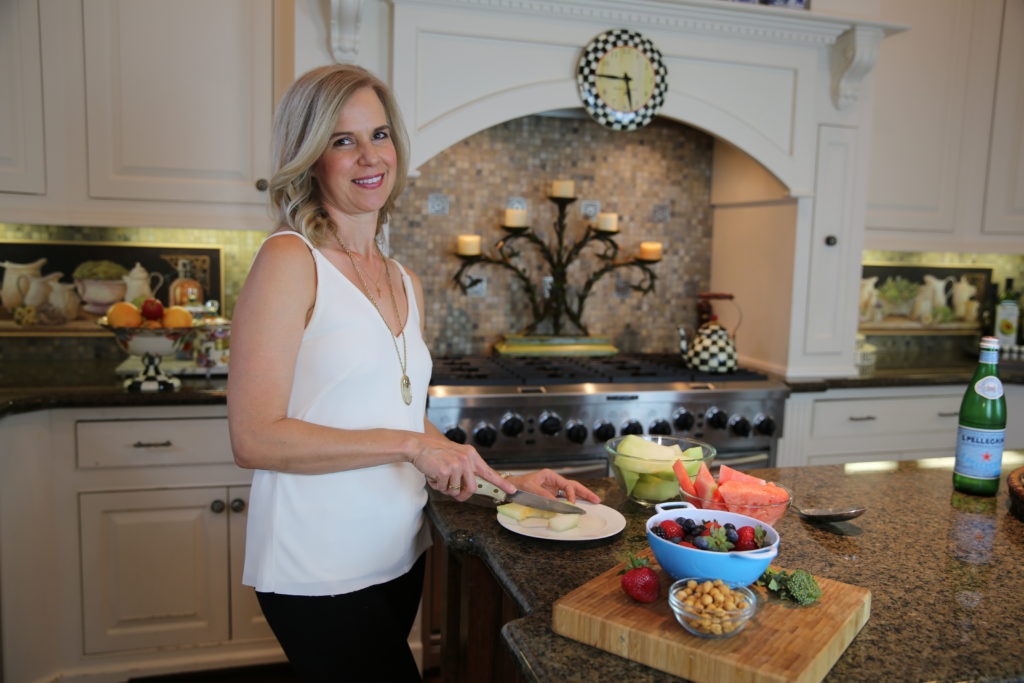 My Top 10 Bare Minimum Clean Eating Organization Tips!
You want to keep as much in the kitchen as possible- and not in hard to reach places. I keep any baking items (nut flours, oats & sweeteners) in the bottom drawer of the refrigerator, or in sealed containers nearby. Typically most of our food is stored in the refrigerator or freezer and the pantry has become more of a craft closet.

Use the same containers for all homemade products- Glass Mason Jars and Jelly Jars work great for homemade condiments- dressings, sauces, dips, fermented veggies and jams! They make them easy identifiable and inviting, and you can see what is in them!

Keep all beverages on the same shelf- have flavored and infused water in pitchers and pre-made water bottles for on the go. Eye level so when you open the door you are reminded to hydrate!

Put food to be cooked first in the front on a designated shelf.

For prepped meals- label with masking tape the day of the week if you are taking them to work.

Freezer- put all frozen fruits in one drawer. Wild blueberries, tart cherries and bananas are always in ours!

Put all frozen Veggies in another drawer.

Keep treats on the top shelf pushed back.. out of sight. *Have extra frozen bananas to toss in a food processor for a quick clean treat!

Inspect your fridge at the end of each week. Wipe down all shelves- if it is clean it will make you happier I promise!

Inspect your freezer no less than once a month- even if you are organized… things just get lost!
Are you looking for some tools to set up your Nutrition Kitchen?
Click Here to read my post "20 Clean Eating Tools to Create a Clean Eating Kitchen."
Click Here to download a copy of Carine's Clean Eating Binder! She has an amazing blog, Sweet as Honey, from her home in Aukland, New Zealand! Now, she is organized!


Join the Journey!
Let's get started! Be supported in your Clean Living Journey, step by step with resources, guides and a TON of encouragement along the way. You can do this- because step by step we did too!