Wild-Caught Parchment Salmon Fillet
Wild Caught Sockeye Salmon- it is one of my favorite supportive foods! We have Salmon at least once a week and I am so thankful that everyone (minus 1) looks forward to it! I often buy individually packaged fillets at Whole Foods… for sake of convenience and thawing just what we need. BUT…Today I went in for the large fillet. Our family ate half and for the other half I will be making a Salmon Salad for lunches and a Salmon Hash for breakfast over the weekend. That is 3 big meals for $28! I think that is just a win-win!
Now.. Here I go talking about how much Source Matters… AGAIN. This picture says a lot doesn't it? Lucky Bear!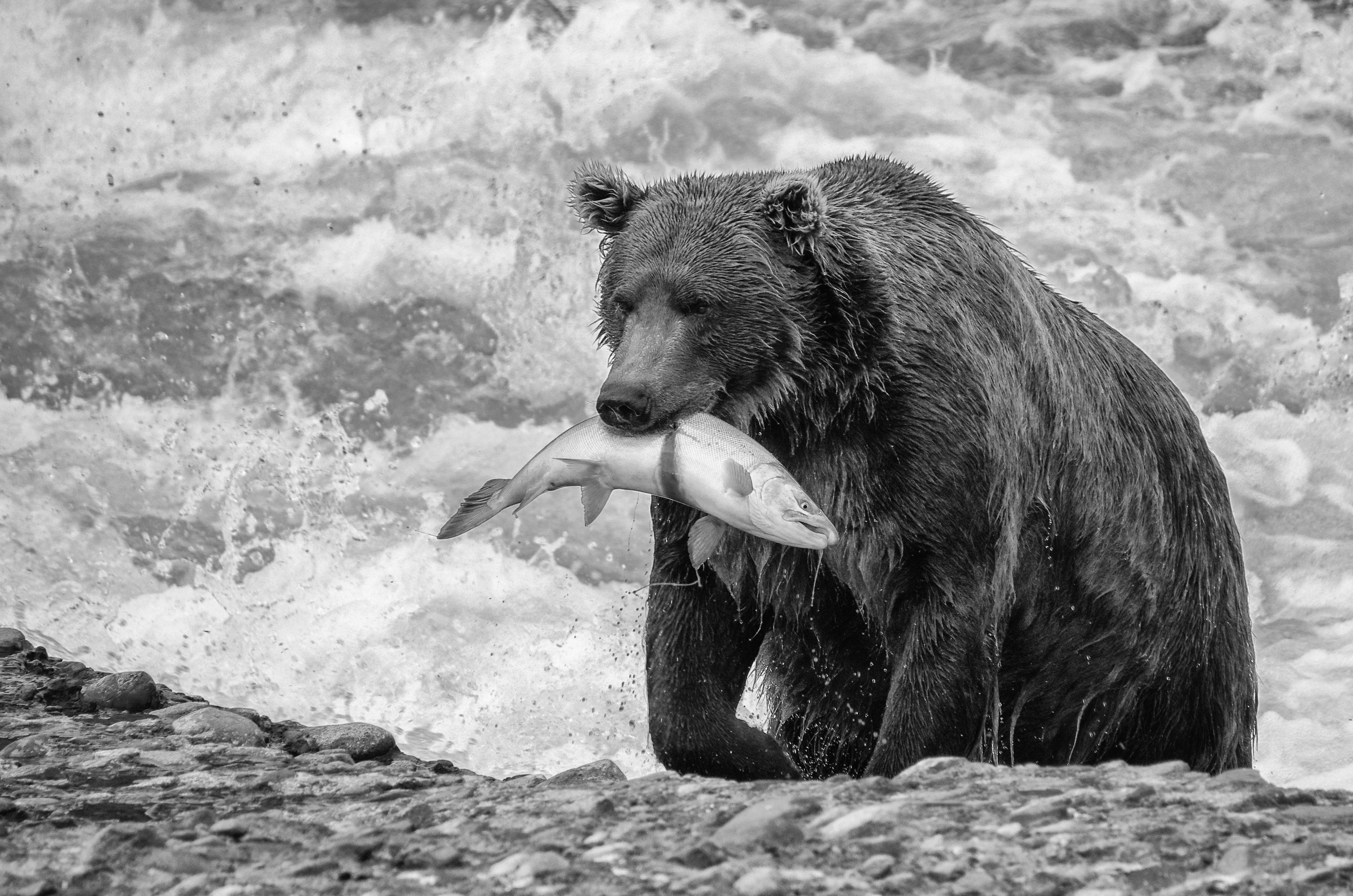 It is extremely important to look at the Source of the Catch! You are looking for low contaminants in the foods you consume. The Washington State Department of Health has a post "Farmed Salmon Vs. Wild Salmon" . Click Here to read
Who has ever heard of Fish Lice? Just sayin'….
Ingredients:
1 Large Fillet of Salmon
1 Tablespoon of Rosemary
1/2 Tablespoon of Oregano
1/2 Teaspoon or more of Sea Salt (for sprinkling)
1 Tablespoon of Ghee or Olive Oil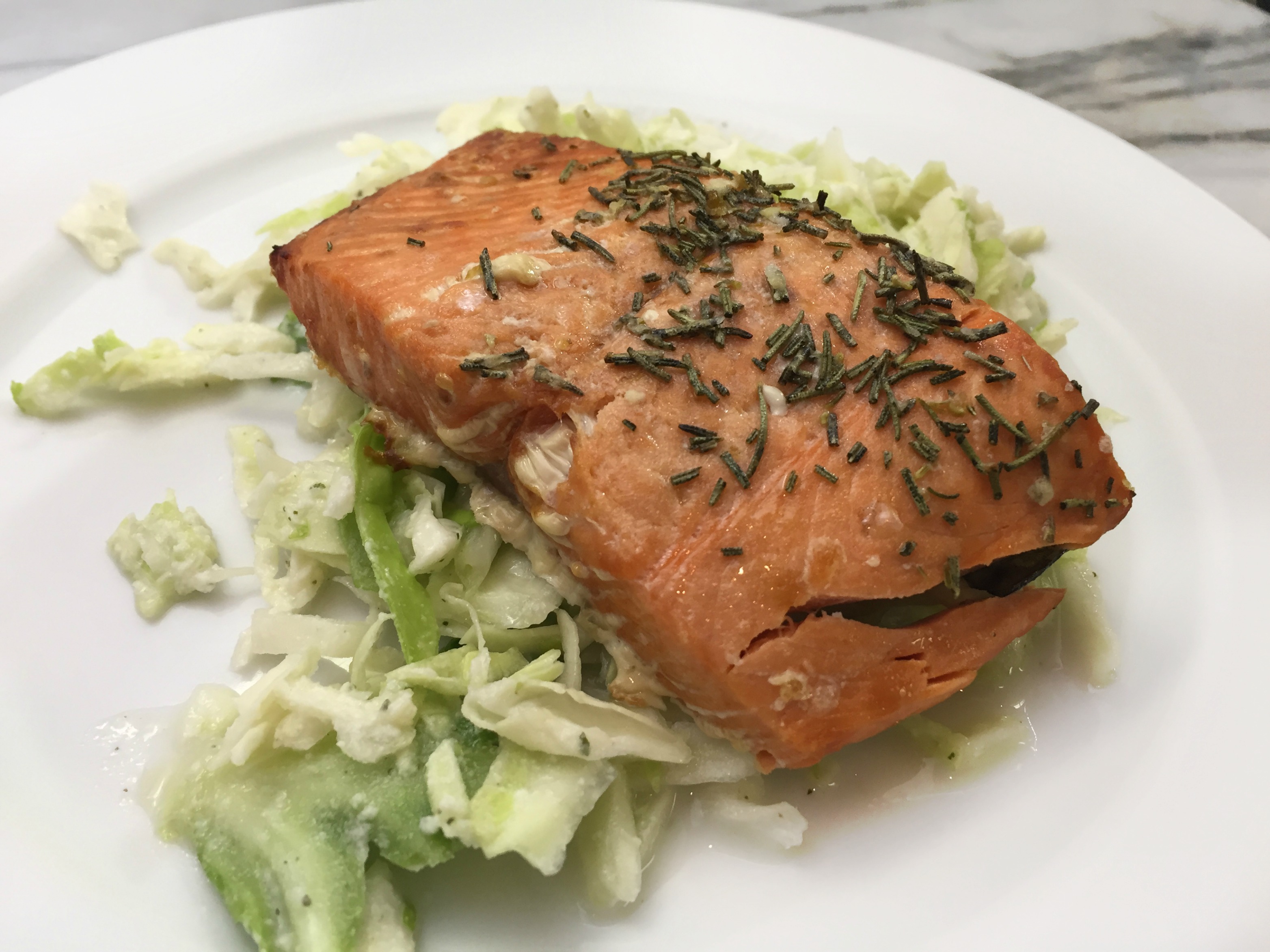 Instructions:
Preheat your oven to 400 degrees

Place a piece of parchment paper the size of your work surface (the size you would use to wrap it)

Place salmon on parchment and drizzle with olive oil, herbs and salt.

Fold the parchment paper over the salmon and seal the edges by making overlapping folds all around the edge. At the end, tuck in the bottoms underneath the pouch to secure.

Bake in the preheated oven for 10-12 minutes. Remove and let sit for 5 minutes.

Carefully cut open, garnish and serve.
Garnish ideas- Fresh Squeeze Lemons, Olives, Roasted Pine Nuts, Fresh Herbs that Compliment those used in cooking.
Serve with- Herb infused olive oil, homemade tartar sauce (Click Here for Homemade Mayonnaise Recipe) or Olive Tapenade.
Stay Connected!
Get a Jump Start Now.
Clean Eating Shopping Guide for Free!