Peppermint Lip Sugar Scrub- Y-U-M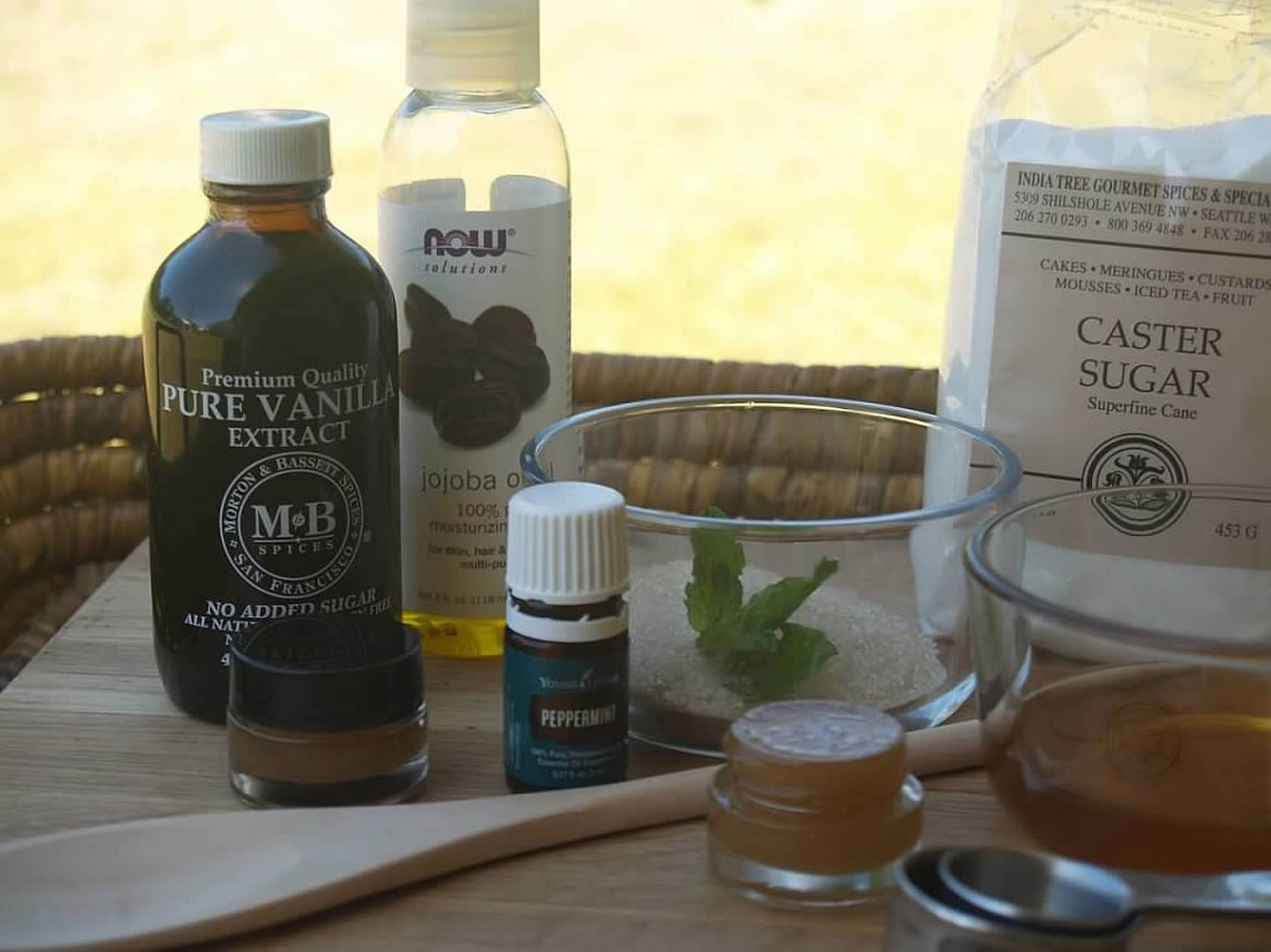 Oh my! This all natural lip sugar scrub is good enough to eat. An amazing way to get a smooth fresh surface on your lips and nourish them at the same time. I like making a double batch to give some to friends or stick in my multiple bags. Don't forget to lick your lips after! I always like to add sugar blends to my recipes but feel free to use one.
Ingredients:
1 Tablespoon of Cane Sugar
*1 Tablespoon of Caster Sugar (or blend in high powered blender to get this ultra fine melt away sugar. I make in batches and use in my hand/foot scrub and in baking)
1 Teaspoon of Vanilla Extract
1 Teaspoon of Honey
3 Tablespoons of Jojoba Oil
A few drops of Peppermint Essential Oil
*you can sub olive oil for jojoba and add in 1 vitamin E capsule
*if it gets runny then just add more sugar
Enjoy!
Stay Connected!
Get a Jump Start Now.
Clean Eating Shopping Guide for Free!