Quick, Nutritious Roasted Beets!
When eating clean, or even just trying to be a little bit healthier it is a good idea to focus on superfoods. Beets are another great superfood and a source for – A, Folate, B Complex, Iron, Manganese, Potassium & Sodium. Hippocrates would be proud!
Let Food Be Thy Medicine- Hippocrates, 431 B.C.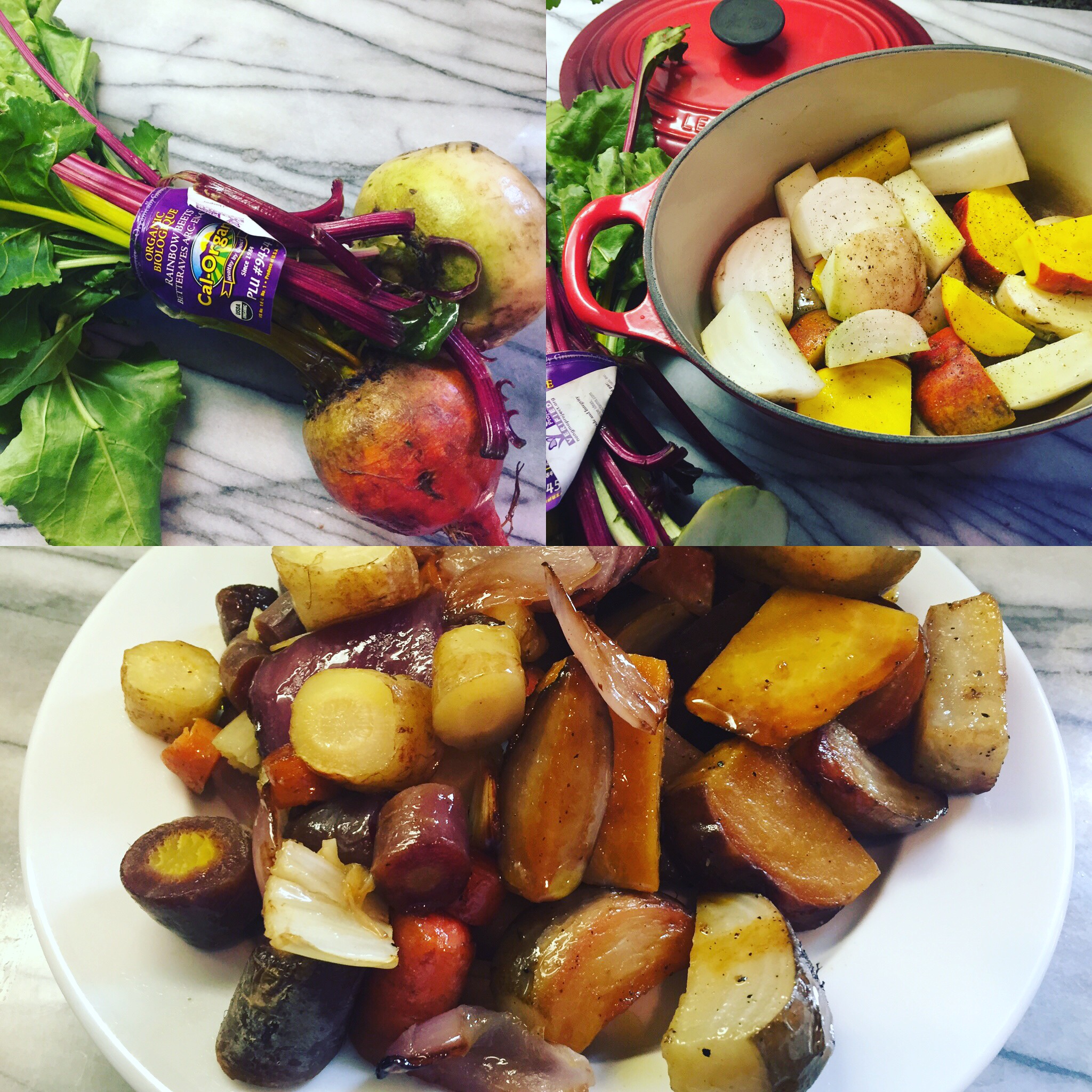 I was thinking the other day about all of the unlocked nutrients while I was making my Healing Chicken Broth. As I was prepping my Beets for Roasting I wanted to find a way to use my Beet Greens. I have used them before in my Green Smoothies- but I wanted a way for my entire family to benefit. Down below you will find a quick recipe for Beet Greens Pesto!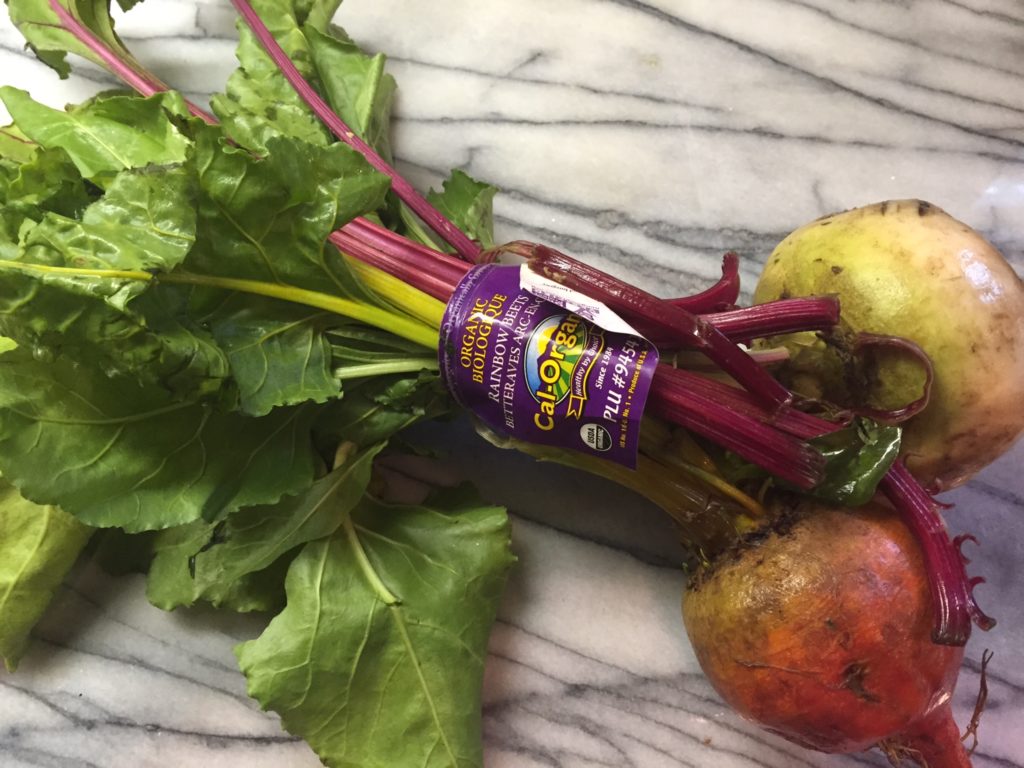 I roasted my Rainbow Beets in a dutch oven at 375 until soft- drizzling with Olive Oil, Celtic Salt & Pepper.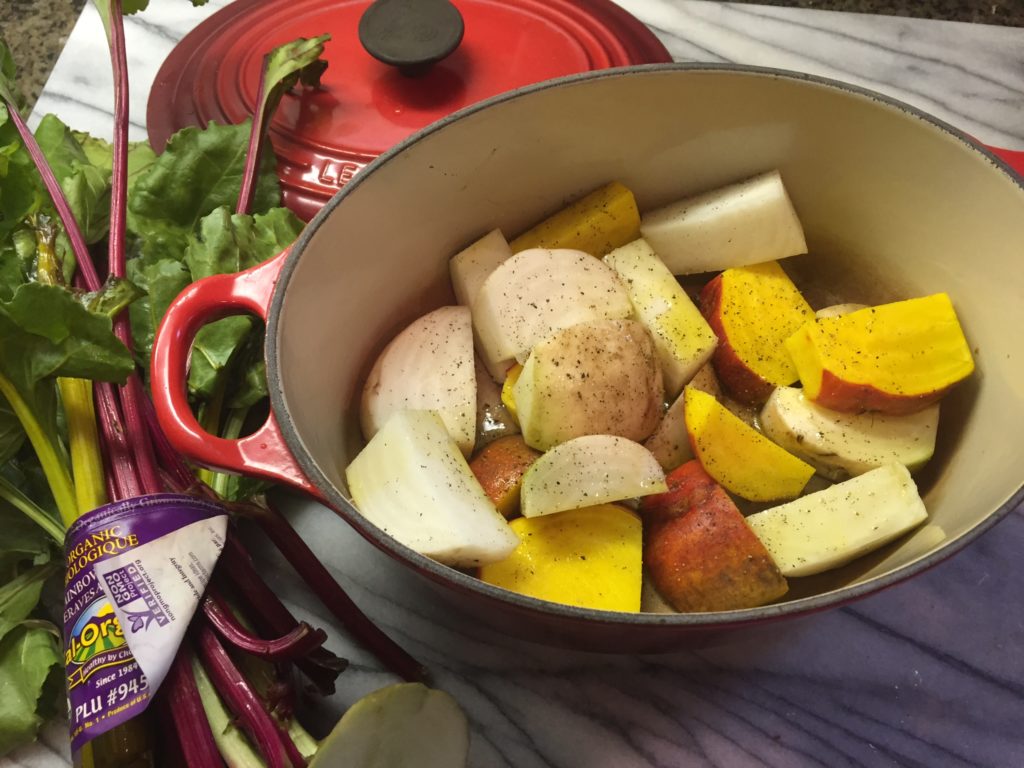 Roasted Beets:
Rinse, Clean and Chop Beets into Chunks.
Drizzle with Olive Oil, Salt and Pepper.
Roasted Rainbow Beets in a dutch oven at 375. until soft
*Add in Rainbow Carrots and Some Purple Onions if you have them on hand!
*For the greens I blanched them in Boiling Water with 1 Garlic Glove, Salt & Pepper for 2 Minutes.
Beet Leaf Greens & Basil Pesto
Blanch leaves from 2 Beets in Boiling Water (2 Minutes) with 1 Garlic Clove and Celtic Salt.
Strain and let cool and place in a Vitamix with:
1 Handful of Fresh Cut Basil
1/4 Cup Pine Nuts
2 Tablespoons of Olive Oil
Salt & Pepper to Taste
TIP: You can always add Beet Leaves & Carrot Tops to your healing bone broth or to your green smoothies!
TIP: Add is some extra flavor! In the winter months you can use culinary grade essential oils to add in the support of natural herbs!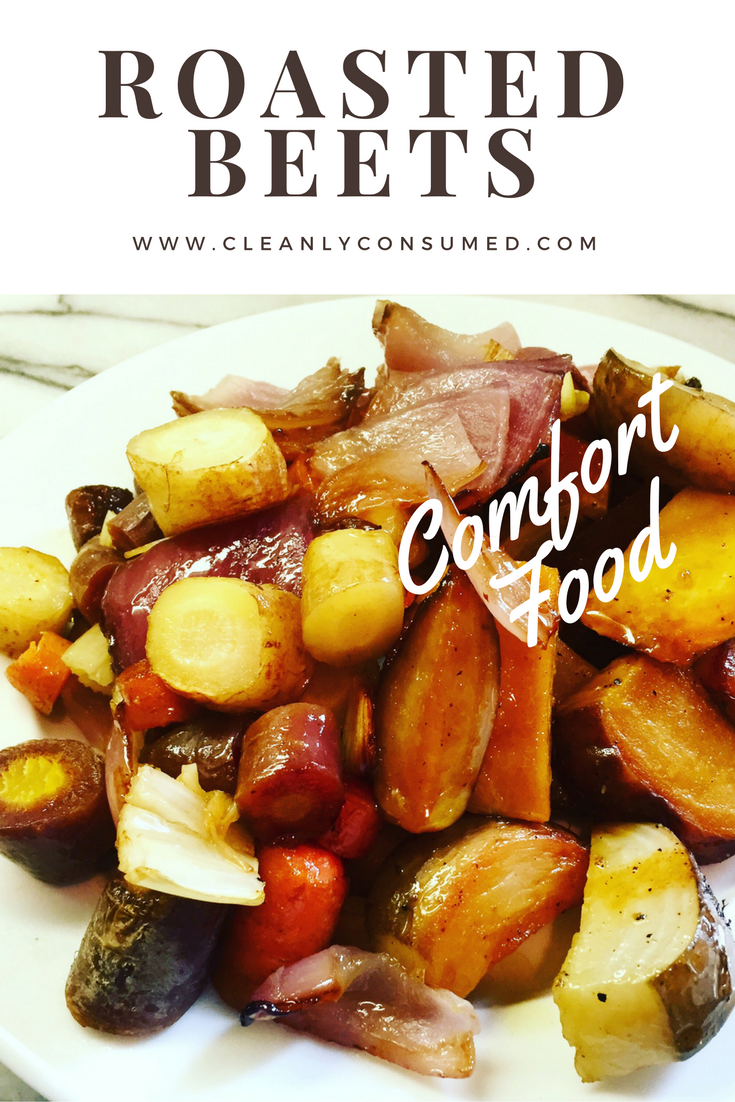 Stay Connected!
Get a Jump Start Now.
Clean Eating Shopping Guide for Free!