---
This salmon recipe may be my favorite so far!  The mix of  the sweetness of raw Honey  and the savoriness of fresh herbs- lots of Thyme- really made every bite delicious.
I cooked the WILD CAUGHT salmon in my air fryer (I have the GoWise USA Air Fryer) because it is quick, easy, convinient and my kitchen doesn't have the freshly caught fish smell linger as long on my kitchen!!!!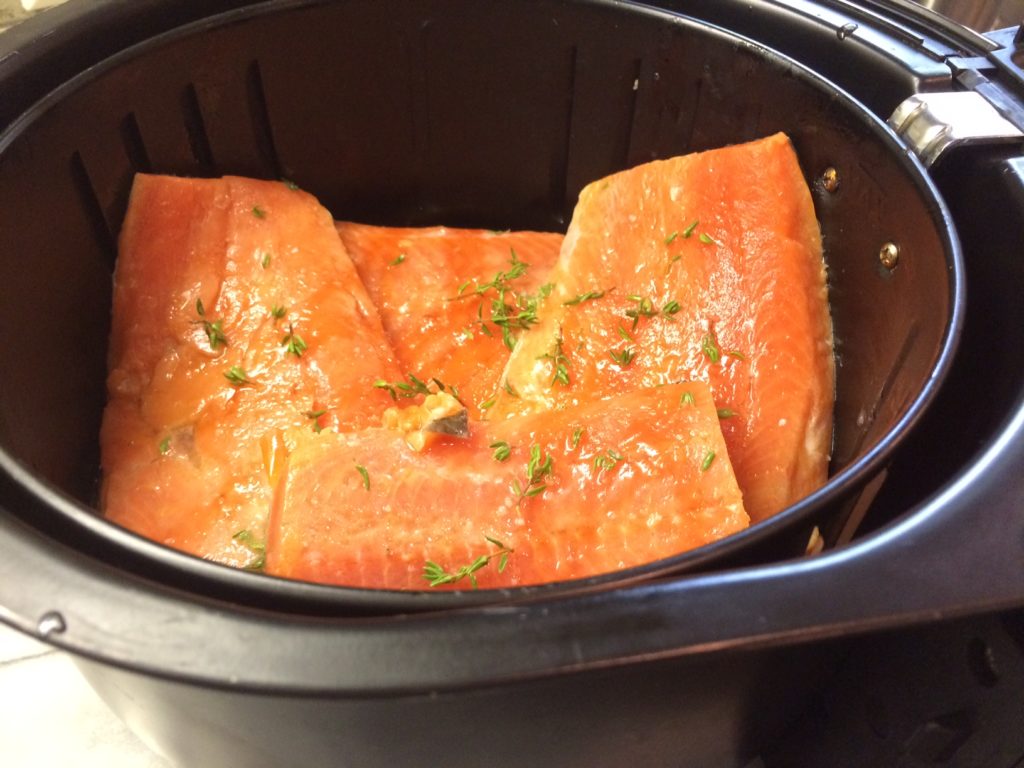 My air fryer can fit 4 fillets fairly easily.  They cook in about 15 minutes- the way we like it…flaky!  Be sure to rub the bottom of basket with oil to prevent sticking.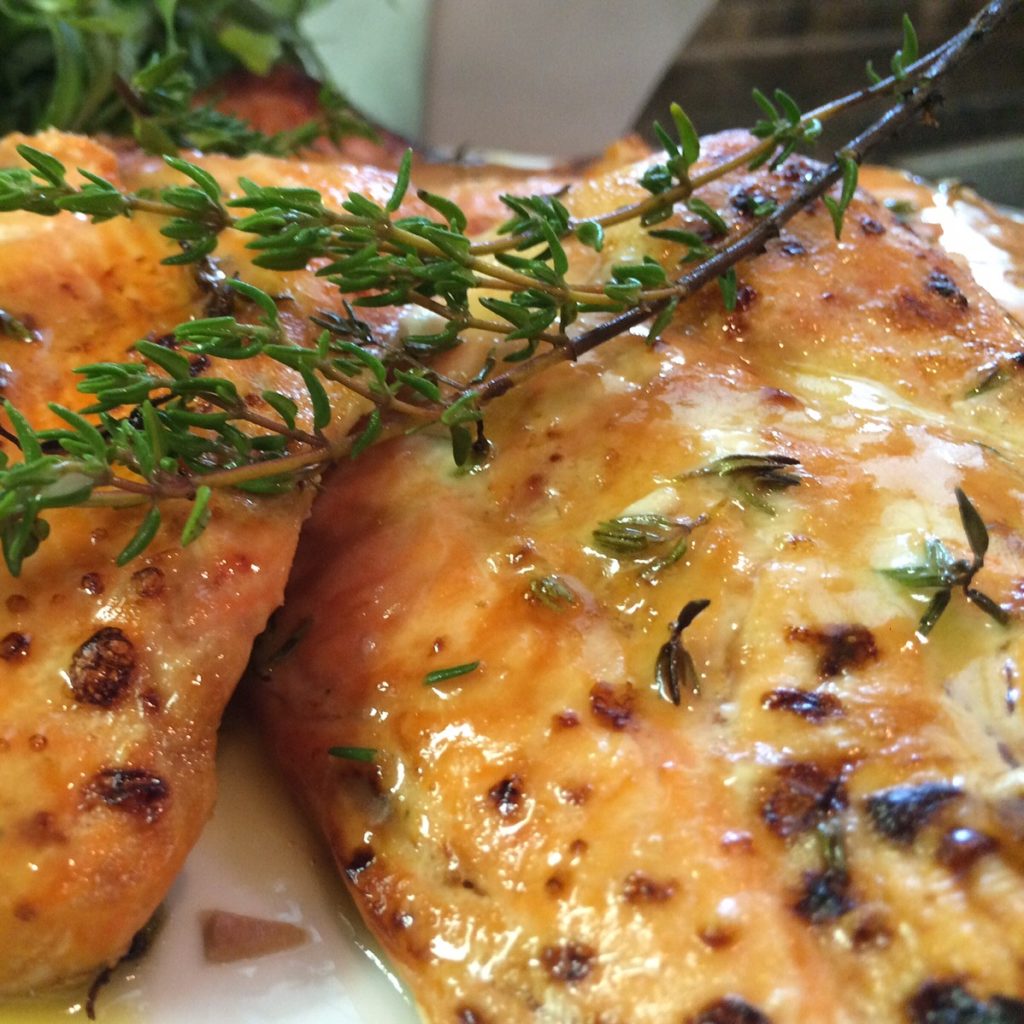 Ingredients
Wild Caught Sockeye Salmon Fillets
1 Tablespoon Fresh Lemon Juice
2 Tablespoons Organic Olive Oil (I use Bragg's)
1 Teaspoon Raw Organic Honey
4 Sprigs of Fresh Thyme
1/4 Teaspoon of Celtic Sea Salt

For the Sauce

1 Tablspoon Melted Unsalted Grass-Fed Butter
1 Teaspoon Fresh Lemon Juice
2 Sprigs of Freah Thyme
Sprinkle of Sea Salt
Instructions
Thaw Salmon in bowl of cool water day of cooking
Place ingredients in glass dish and whisk together
Cover and refrigerate to marinate for at least an hour
Coat the basket of air fryer with a light coat of olive oil
Place marinated fillets in air fryer basket and discard the remaining marinade.
Drizzle each fillet with Raw Organic Honey & Sprinkle with additional Fresh Thyme and Celtic Sea Salt
Select the Fish setting and program for 10-20 minutes depending on how you like your Salmon cooked.

For the Sauce

Melt the butter and add the lemon, thyme and salt and drizzle in fillets just before plating.
7.8.1.2
20
https://cleanlyconsumed.com/sweet-savory-salmon/
Enjoy!!!

Join the Journey!
Let's get started! Be supported in your Clean Living Journey, step by step with resources, guides and a TON of encouragement along the way. You can do this- because step by step we did too!