True Clean Eating (Faith-Based Clean Eating)
True Clean Eating or, Faith-Based Clean Eating is more than just a diet, the principles will help you stay encouraged to support your body the way it needs to function optimally. There are many views on the following principles in Old Scripture. This is NOT a debate between right or wrong, it is taking a look at foods to see if they are Clean & Supportive OR toxic.
FBCE takes Organic, Non-GMO Clean Eating to an entirely new level.
Are you ready to take your Diet Lifestyle to a New Level? Let's find out about True Clean Eating.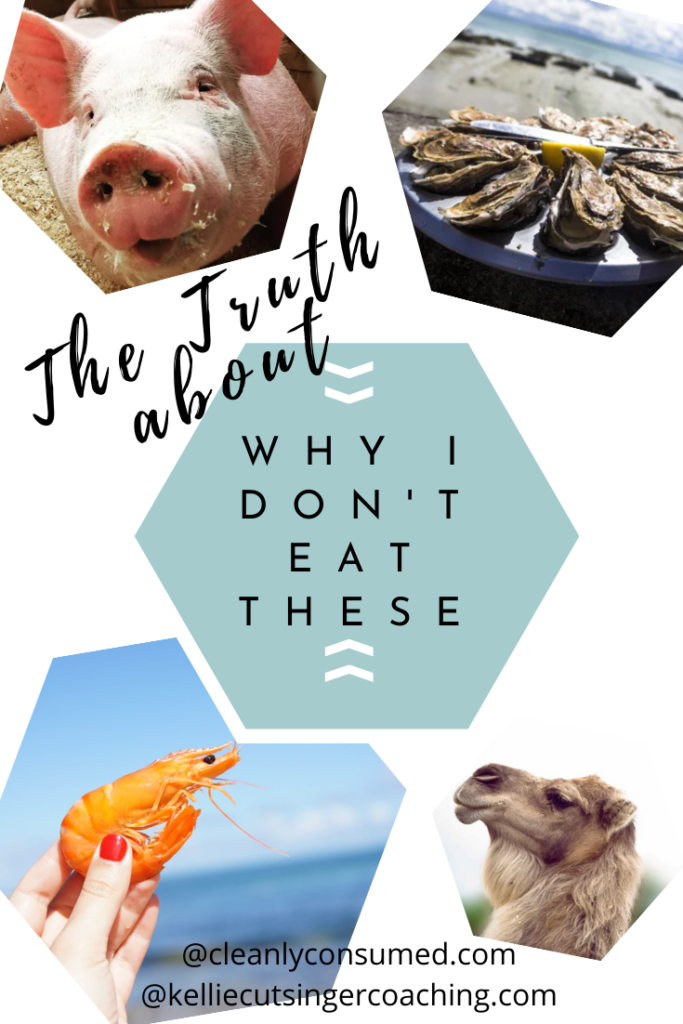 True Clean Eating
Regardless of personal faith or religion, this workshop focuses on the health benefits of the food laws. It is not healthy to judge yourself or others based on their personal eating habits.
This workshop walks you through food groups with a new perspective, and offers usable tools to ensure your success:
Faith-Based Clean Eating Workshop Overview
7 Easy to understand modules

Faith-Based Clean Eating Shopping Guide

31 Days of Encouragement- co-authored by Kellie Cutsinger (Health Coach) & Terri Wright (Life Coach)

Gratitude Journal (get in the habit to focus on 3 positive things per day)

Resource Page (links and products to order on-line or find in stores)

1/2 Hour Coaching Session!!
Whether you are taking this course because you have a health concern, or simply want to support your body for the long haul, you will see and feel changes that will be an encouragement to yourself and others.
Are you ready to either lose weight, feel better, and lead others in just 31 days? Get ready for our Healthy Eating Teachable Course!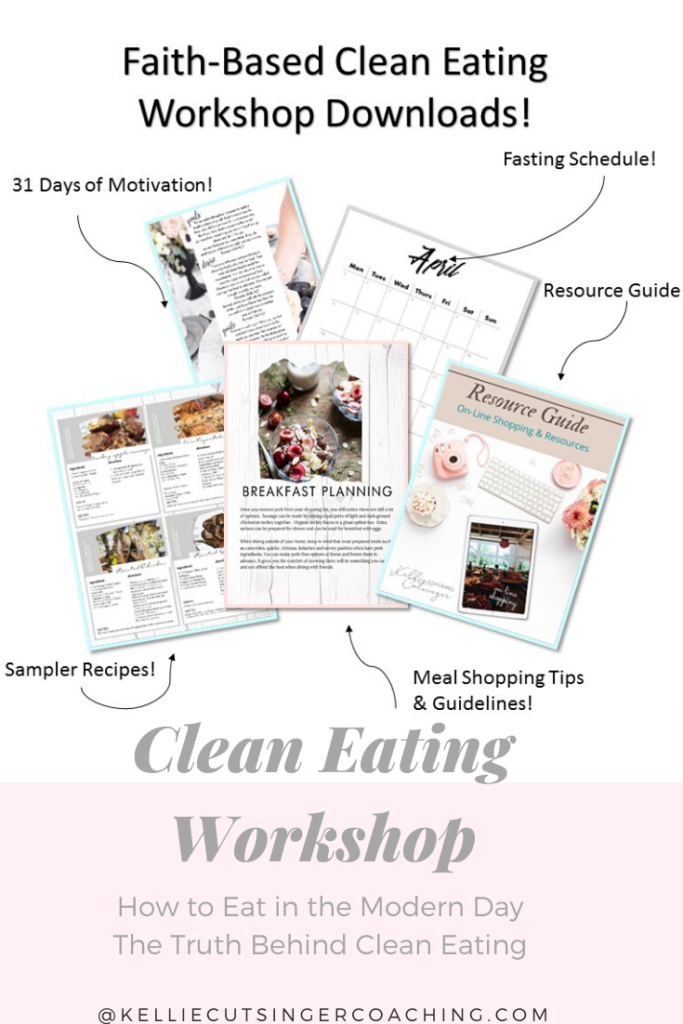 Are you wanting to take Clean Living to a new level too?
Check out this earlier post by Clicking Here!
7 Clean Living Tips-
Post Summary Sneak Peek! (This post also has a video and links to help guide you!)
Cleanly Sourced Water- (links down below)

Appliances for your Nutrition Kitchen (links down below)- The Blender Lady!

Intermittent Fasting

Supplements & Gut Health

Find a Functionally Minded Practitioner (Kellie Cutsinger Coaching)

Whole 30 Diet

Educate & Apply

Stay Connected!
Get a Jump Start Now.
Clean Eating Shopping Guide for Free!