Watermelon Pops!
These Watermelon Pops literally pop out of this super cute silicone mold and are the prettiest dark pink!
I love this recipe because it makes a batch of pops and then you can drink the other 1/2 as an instant reward for eating clean!

Ingredients:
2 Cups Watermelon Chunks
1 Cup Frozen Strawberries
1 Inch Diced Ginger
1 Tsp pre-soaked Chia Seeds
1 Tbsp Fresh Lime Juice (soak in coconut water or water 10 minutes before)
1 Tbsp Honey (or other sweetener)
Instructions:
1. Place all in a high powered blender.
2. Serve In glass and enjoy now or…..
3. Pour into pop molds and enjoy later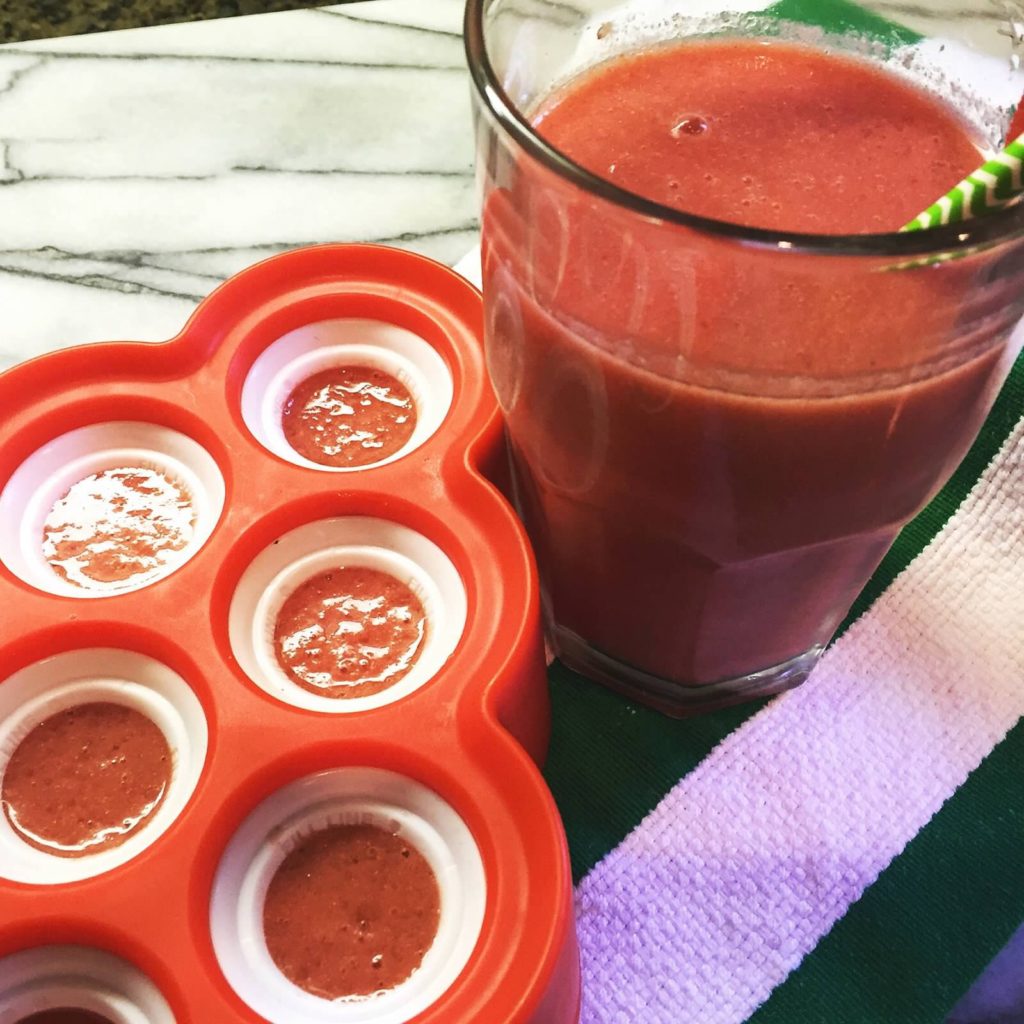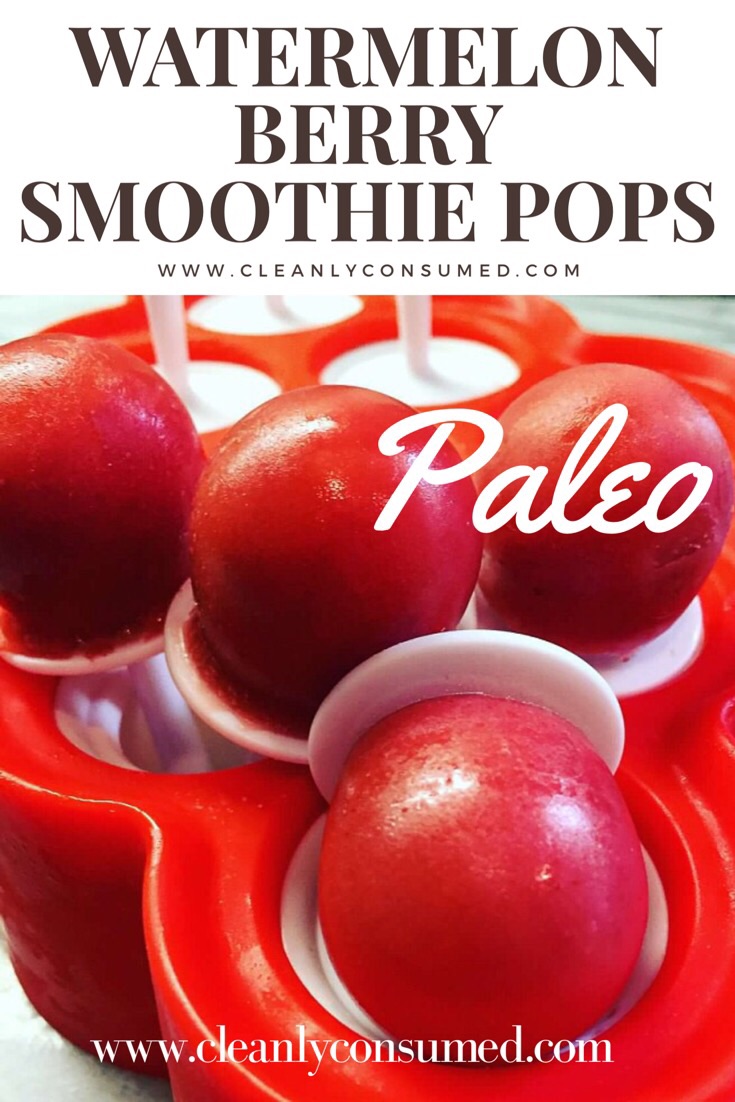 Stay Connected!
Get a Jump Start Now.
Clean Eating Shopping Guide for Free!