Easy Detoxifying Activated Charcoal Sugar Scrub
Activated Charcoal has so many benefits and uses. Sometimes we fall into the trap of thinking more ingredients is better but that is simply not true. This easy three ingredient recipe is just that- Simple! This is an amazing recipe that works great as a mask, exfoliant and leaves your skin hydrated. Result- a healthy more youthful glow! Sign. Me. Up!
You can use this Activated Charcoal Detox Scrub on areas that need a little more detoxing than others- under arms, feet, knees, elbows.
*Remember that Activated Charcoal easily stain clothing and grout. Use old towels, paper towels and a natural cleaner to clean and rinse out sink, or shower after use. I uses the Thieves All-Purpose Cleaner by Young Living and it works amazingly well! If you are wanting to kick chemicals out of your home- that is a great place to start!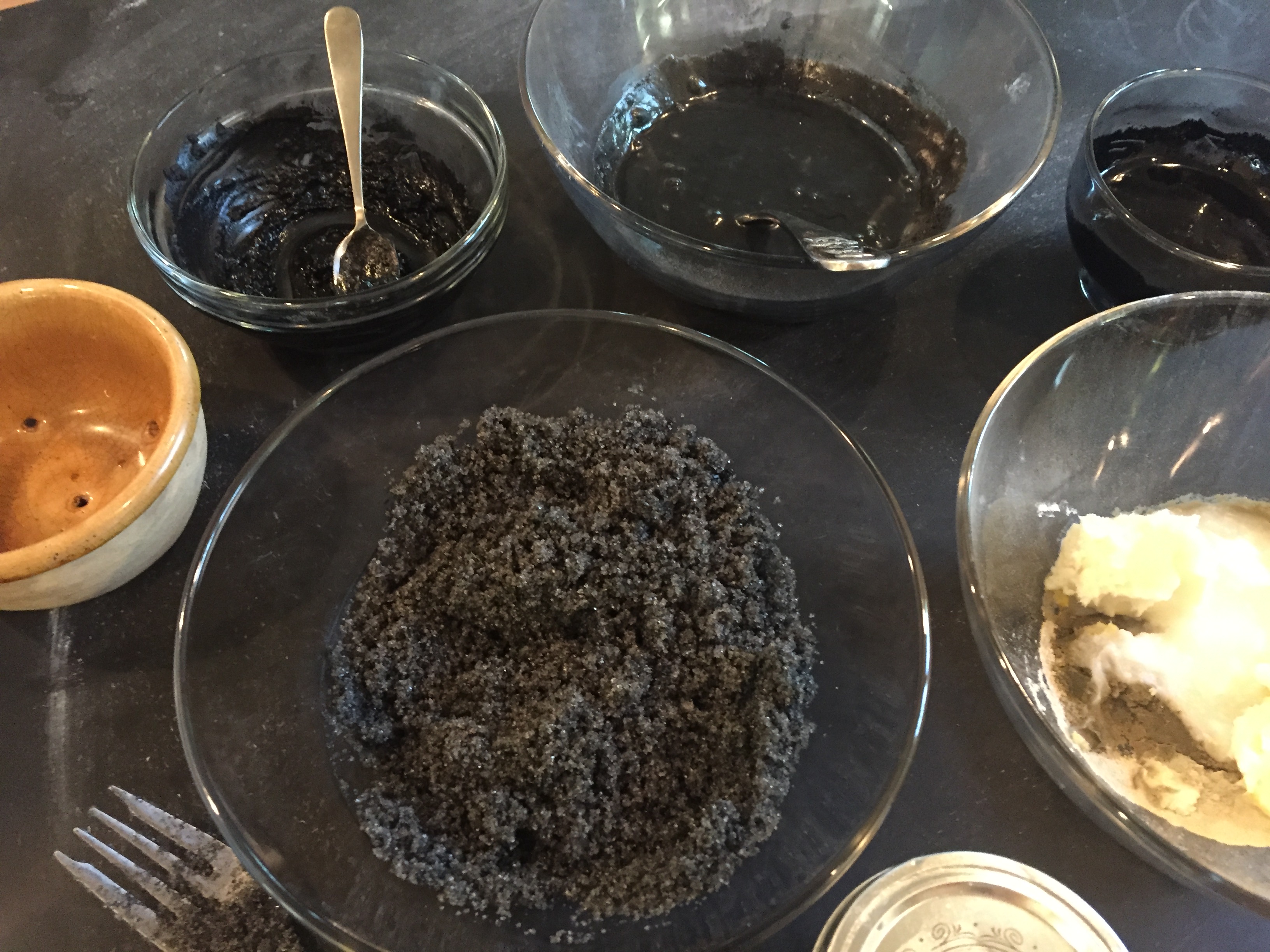 Ingredients:
1 Cup Sugar (Finely Ground Organic Cane Sugar, or a Combination of Cane Sugar and Raw Sugar)

2 Tablespoons Organic Coconut Oil

2 Tablespoons Activated Charcoal Powder (or several capsules opened to measure that amount)

*Optional- Essential Oils– Great Skin Oils are: Lemon, Grapefruit & Cypress
Instructions:
Add Sugar, Activated Charcoal and Coconut Oil into a small glass bowl (in that order)

Add in Essential Oils into the Coconut Oil so they will distribute evenly

Incorporate well with a fork

Store in a glass jar
Usage:
Apply to damp skin and rub gently into tested areas to exfoliate.

Allow to set on skin for 15 minutes… or less if you need to tend to other things

Rinse with warm water and pat dry