Easy Dehydrated Kale Chips!
Why on Earth would someone want to make Kale Chips? Even Clean Eating people are likely asking why would you go to all that trouble to do that?
My Why's on DIY Kale Chips:
You can buy Organic Kale

You know what is in the Mix

No Sugar! Man, why is sugar in every single thing in the store???!!!

Less expensive

You likely already have all of the ingredients already- so why not?

Simple Prep
Allison Lewis of Mind Body Green has a great post on The Top 10 Benefits of Eating Kale!
This Brand of Kale Chips on Amazon is Organic, and the Ingredients are simple enough. If you look at the label it has one NO ingredient that is inflammatory- SUGAR. So this would be a no! I am sure they are amazing, most things with sugar are right? Sugar is going to sneak in, but it is always better for it to be on purpose, like maybe on a birthday cake?

I use my dehydrator often. I used an Amazon gift card I received for Christmas a few years back. Although you can use your oven to dehydrate, those were always Pinterest Fails for me personally. My dehydrator was built to dehydrate!
This is the dehydrator I use and I LOVE it! When I am going to pull out a large appliance I am going to make it all worth it and use all 9 trays! That is two bags or Organic Kale at Trader Joe's and they will last our family of 6 a week. I don't make them every week because we really make an effort to rotate our greens. We want to get a variety of nutrients and we don't want to "burn out" on any creation either! Okay, now on to the easy recipe!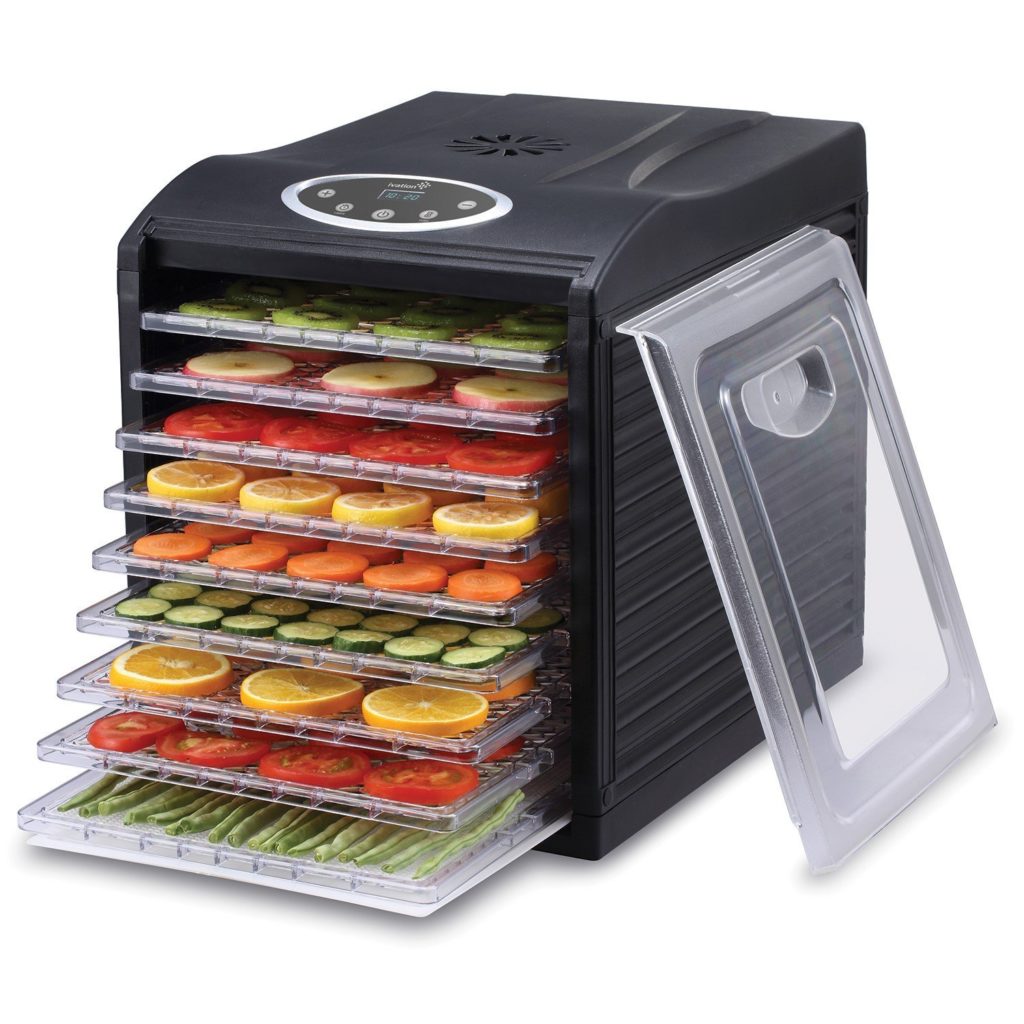 Ingredients:
*I double this to fill 9 trays. This recipe is broken down for 1 bag, or 4-5 trays.
One bag of Organic Pre-Washed Organic Kale (I buy this from Trader Joe's) *Around $2.49 per bag.

Juice and Pulp from one Lemon

2 Tablespoons of Extra Virgin Olive Oil

1 1/2 Tablespoons of Apple Cider Vinegar

1 Large Clove of Garlic, Minced

3/4 Teaspoon of Sea Salt
Directions:
Whisk all of the ingredients, except for kale, in a large mixing bowl

Toss in 1/4 of Kale at a time and use a set of tongs to evenly coat

Lay the Kale out in a single layer on food dehydrator sheets

Set dehydrator to 145 degrees for 4 hours, or until done. They will be crisp and snap in half when bent- 🙂
*Add 1/4 Teaspoons of Onion Powder, Garlic Powder, Dried Dill, and Herbs to flavor "Ranch Style" and omit the Pressed Garlic Clove above.
If you like this recipe, you may also like our high heat Balsamic Roasted Brussel Spouts in one of our earlier posts CLICK HERE!
We take clean eating to a whole new level with True Clean Eating- you can find out more in this post, or click on the image below. Kellie Cutsinger Coaching has a Workshop on Faith-Based Clean Eating: How to Eat in the Modern Day!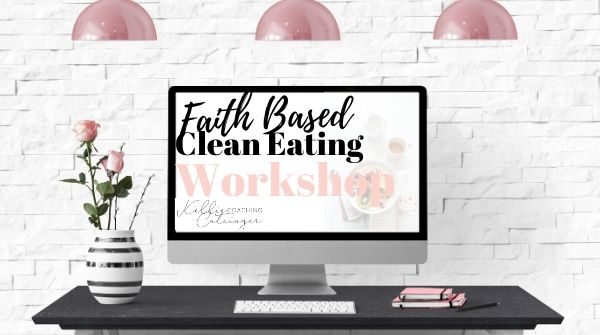 Stay Connected!
Get a Jump Start Now.
Clean Eating Shopping Guide for Free!