Quick Clean Eating Oatmeal
If you are like me, every minute of the morning is accounted for BUT you love oatmeal. That's when I put my air fryer and my Instapot to use to maximize my mornings. Clean Eating can have a bad wrap for being harder, but that is not true once you have some quick recipes to keep you on track. I start with my Wellshire Farms Paleo Turkey Bacon in the Air Fryer and then I start the Organic Oatmeal in the Instapot. Oatmeal is easier to digest and is rich in many vitamins, minerals and antioxidant compounds. Organic Oatmeal is also rich in fiber, which is a great way to start the day.
Get ready- because once you have your Instapot on the counter it moves quickly!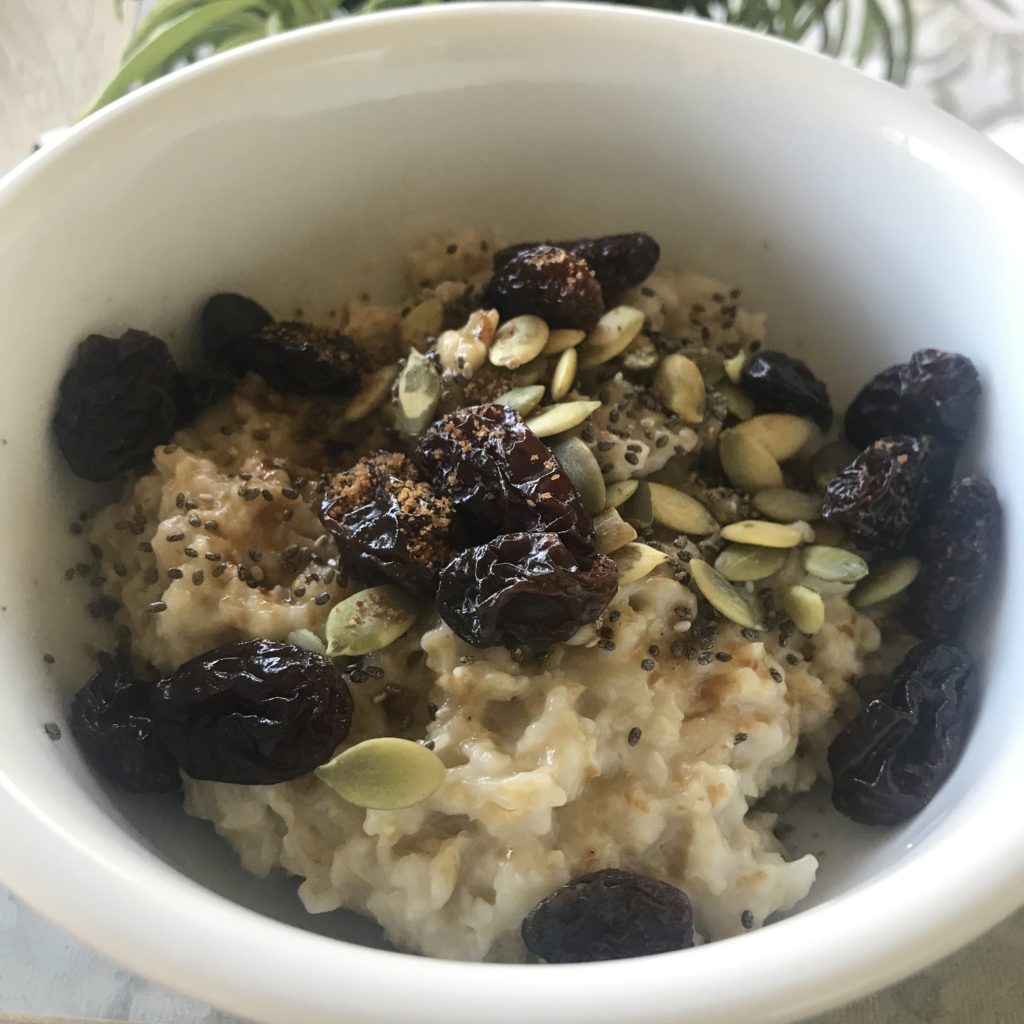 Ingredients:
2 Cups

Bob's Organic Rolled Oats

3 1/2 Cups Clean Sourced Water
Sprinkling of Sea Salt
Optional Add-ins or Toppings: Vanilla, Nutmeg, Cinnamon, Monkfruit Sweetener, Honey, Pumpkin Seeds, Raisins or other non-sweetened fruit.
This recipe is also Vegan because it is not made with dairy- cow's milk. If you are wanting a creamy oatmeal, then you can add in full fat coconut milk & water with a ratio that you enjoy!
Instructions:
Place all ingredients into Instapot
*Optional Add-ins during cooking or before serving
Set Instapot to Manual and Set for 6 Minutes
Set Instapot to Sealed (vs. the venting mode)
At the end of 6 minutes, move to venting mode
Stir, Serve, Top & Enjoy!
If you are looking for a dry cereal version, then this easy granola is a great recipe!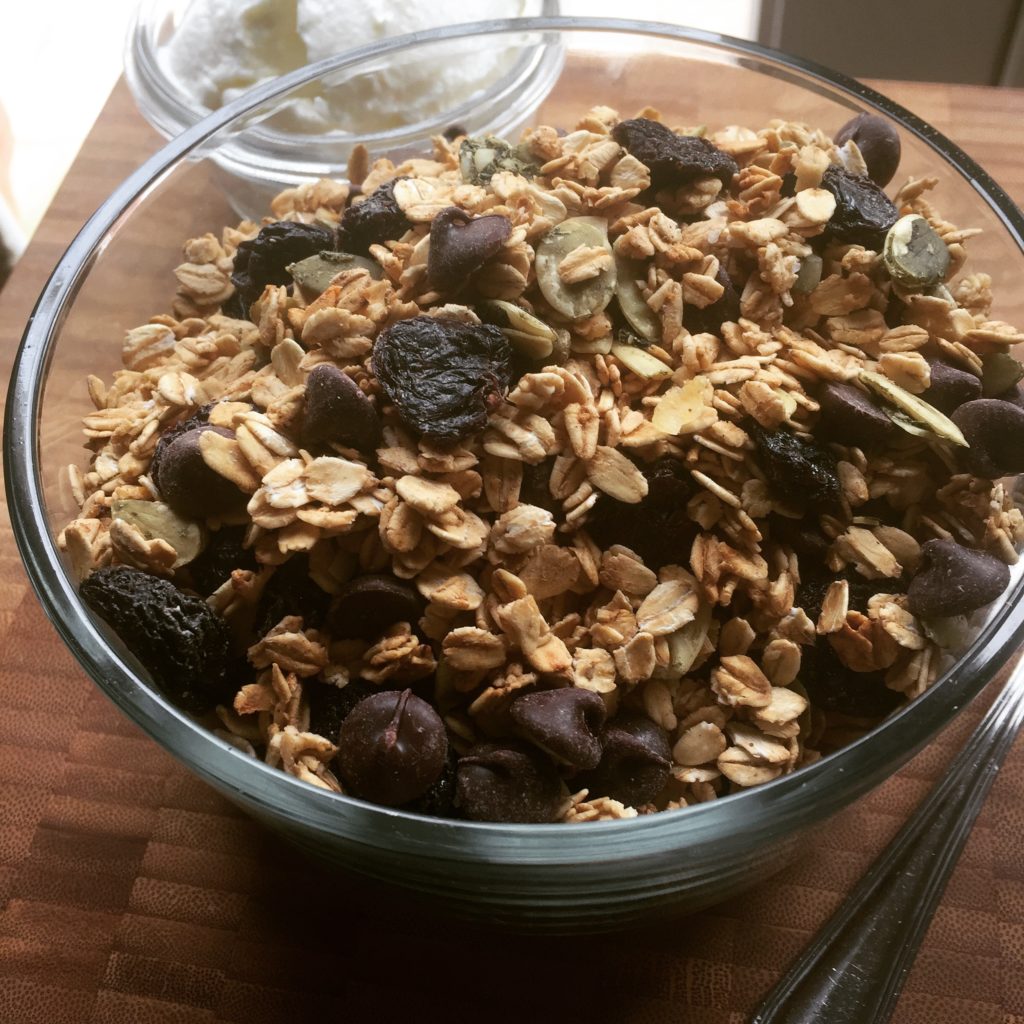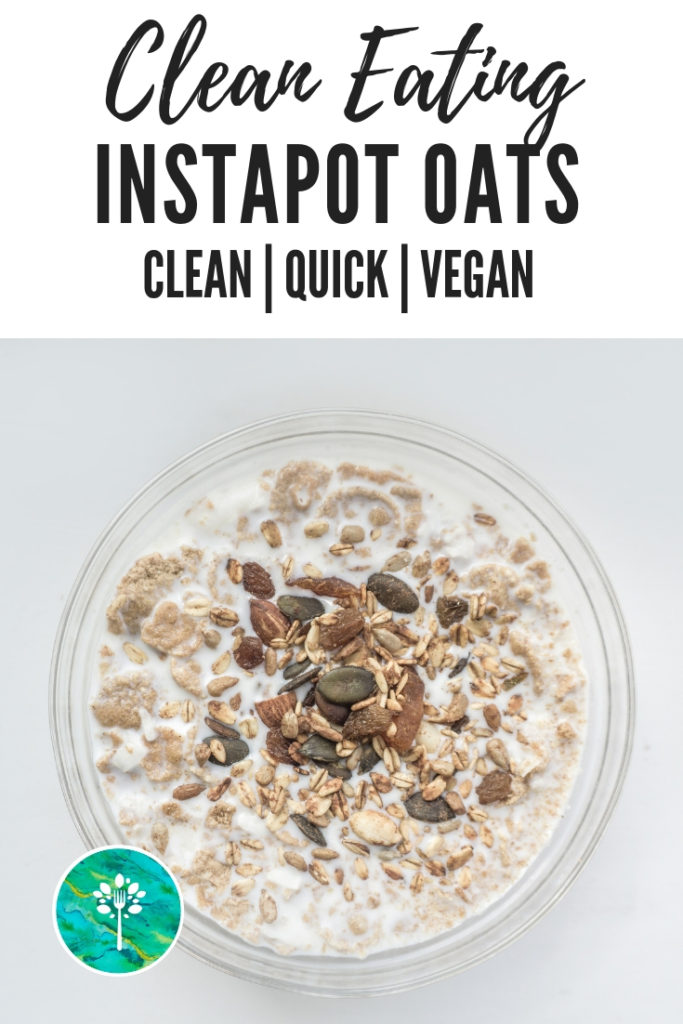 Stay Connected!
Get a Jump Start Now.
Clean Eating Shopping Guide for Free!