Gluten-Free Pancakes
These Gluten-Free Oat Flour Pancakes have been a good Gluten Free Option for our family. We use Bob's Red Mill Gluten-Free Rolled Oats. Oatmeal fluffy cakes are a hit in our home on the weekends.
It is best to buy bags labeled organic and gluten-free.
Oats are naturally gluten-free, but cross-contamination during processing can bother some people.
It is super easy to grab a huge bag and pour them into your Dry Vitamix container and make flour for pancakes, baths, and baking. You won't be disappointed- these pancakes really are fluffy! Go ahead and make a double batch and freeze some, you never know when you will have a friend over that is Gluten Free!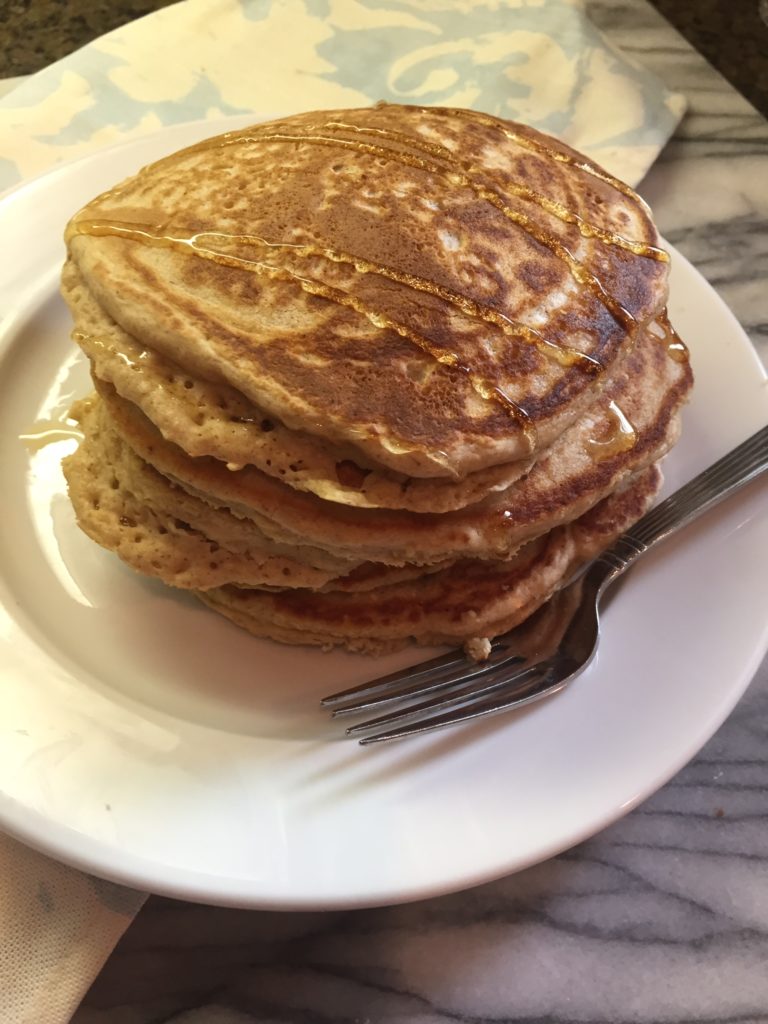 Ingredients:
Dry Mix Bowl
1 3/4 Cup Freshly Ground Oat Flour (Gluten-Free)
1 Teaspoon Sweetener (I like Monkfruit, Date or Coconut Sugar)
1 Tablespoon Baking Powder
1/4 Teaspoon Celtic Salt
Wet Mix Bowl
1 Cup Nut Milk (I have used Full Fat Coconut Milk too!)
1 1/2 Tablespoons of preferred Oil
2 Large Eggs
1/2 Teaspoon of Organic Vanilla
Instructions:
Sift (not required) Oat Flour and incorporate Baking Powder (exact measurement), Sugar (Monkfruit, Date or Coconut) & Salt into Dry Mix Bowl

Mix all wet ingredients together- Nut Milk, Oil, Eggs & Vanilla and whisk together

Set aside the mix to let it thicken

Heat stovetop grill and coat with clean Oil or Ghee

Scoop 1/4 cup of batter onto the griddle

Flip when ready (use two spatulas for better flipping)
*Drizzle with Honey or Pure Maple Syrup and sprinkle of Cinnamon
*Fold in 1/4 Cup of Enjoy Life Brand Chocolate Chips
*Add Chocolate Chips and 2 drops of Orange Oil for a Chocolate Orange Version. Place 2 drops of Culinary Grade Orange Oil into your Maple Syrup. Be sure to always use Essential Oils that are labeled safe for consumption like the Young Living Vitality Line of Oils.
Gluten-Free Breakfast are possible! I love these Earthy, Filing, and Tasty Cakes! How about you?
Enjoy!
We take Clean Eating to a whole new level with True Clean Eating! CLICK HERE to read our earlier post on what foods we avoid so we can support our bodies and avoid even more toxins.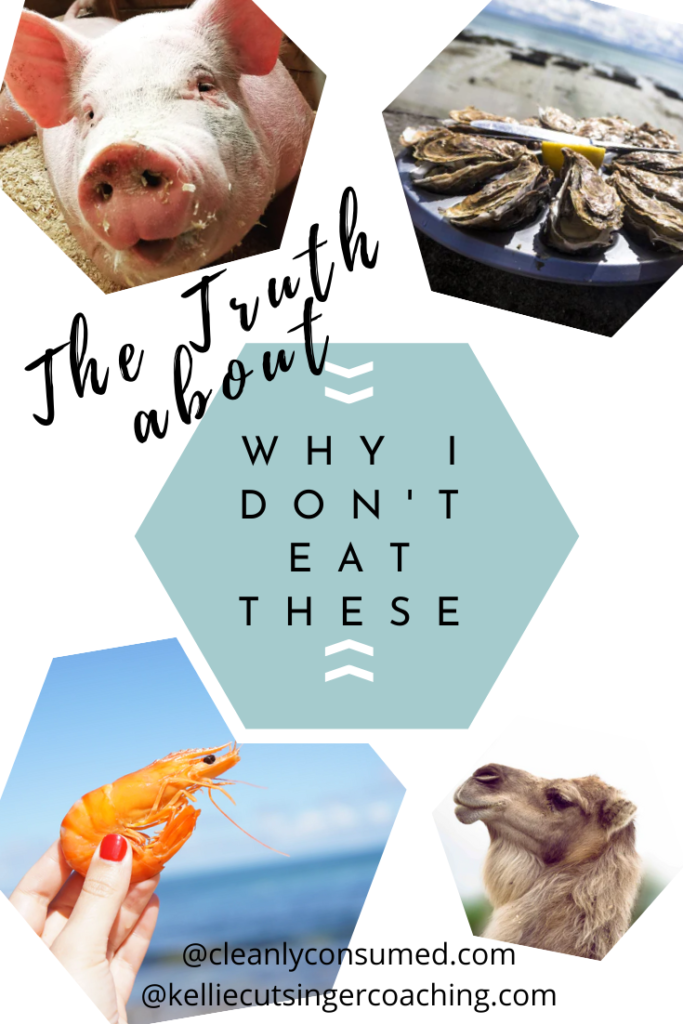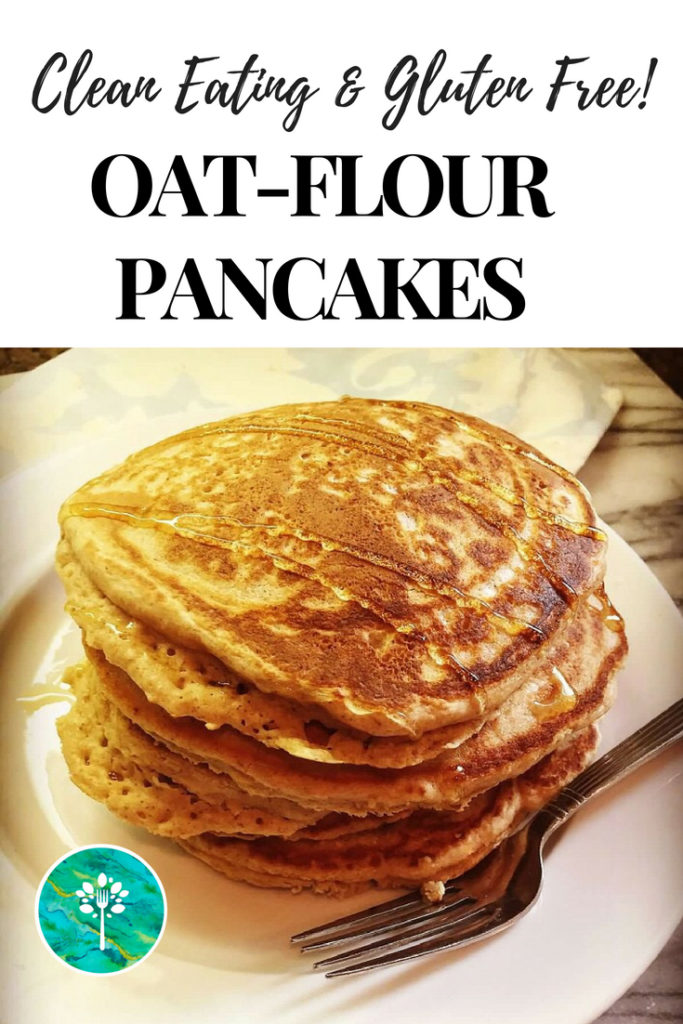 Stay Connected!
Get a Jump Start Now.
Clean Eating Shopping Guide for Free!