A Supportive & Healthy Salad Recipe!
This clean eating healthy salad recipe a great trio of crunch with Jicama, Cucumber and Carrots! Who doesn't love a little more crunch when eating healthier? It also looks really nice on a white plate! Food DOES taste better if it looks better 🙂 The dressing is super simple, but you can also find 6 simple salad dressing recipes by subscribing to me newsletter. Don't worry, we don'f flood your inbox. Now, back to Jicima! I think Jicima is the forgotten vegetable. According to Healthline, "Jicima contains small amounts of vitamin E,thiamine, riboflavin, vitamin B6, pantothenic acid,calcium, phosphorus, zinc and copper. This root vegetable is low in calories and high in fiber and water, making it a weight loss-friendly food."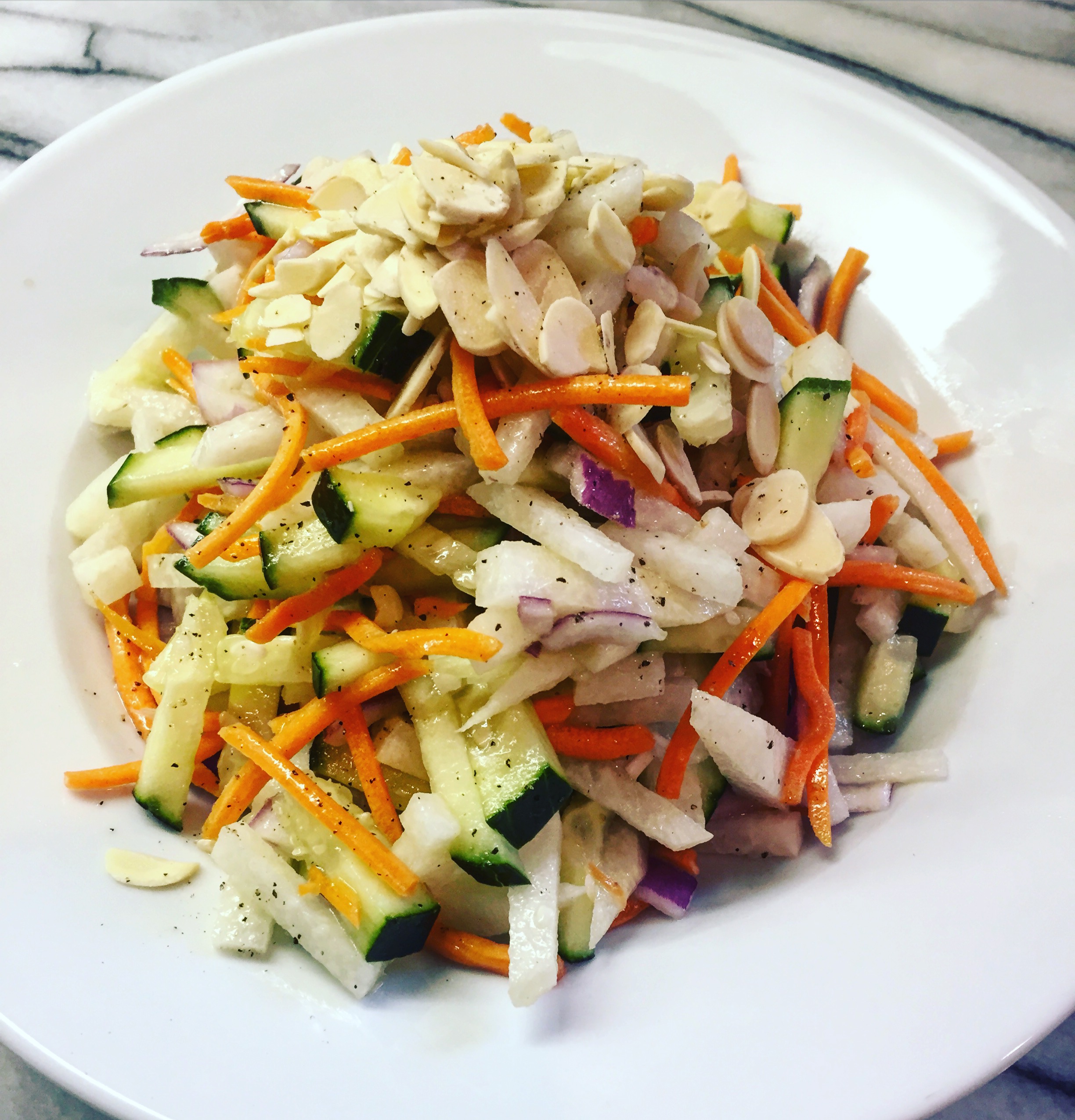 As a Paleo Person I like a lot of crunch and I seek out veggies that make a lot of noise. Jicama, Cucumbers and Carrots all do that and compliment each other.
Ingredients:
1/2 Julienned Jicama
2 Julienned Carrots
1 Julienned Cucumber
1/4 Diced Red Onion
Sliced Almonds for Topping (even more crunching)
Dressing:
Juice from 1/2 Small Lemon
1/4 Cup Olive Oil
1/2 Teaspoon Apple Cider Vinegar
Salt & Pepper to Taste
Love Jicima? You may also like Jicima Raw Fries, or Air Fryer Jicima Fries!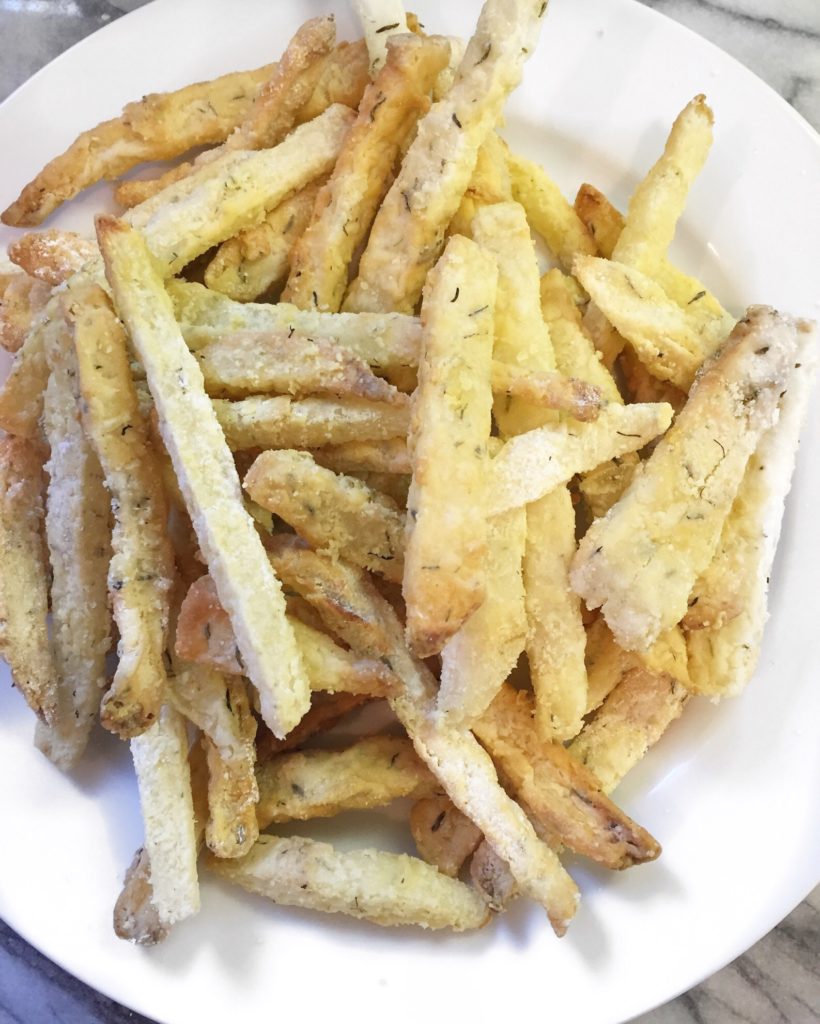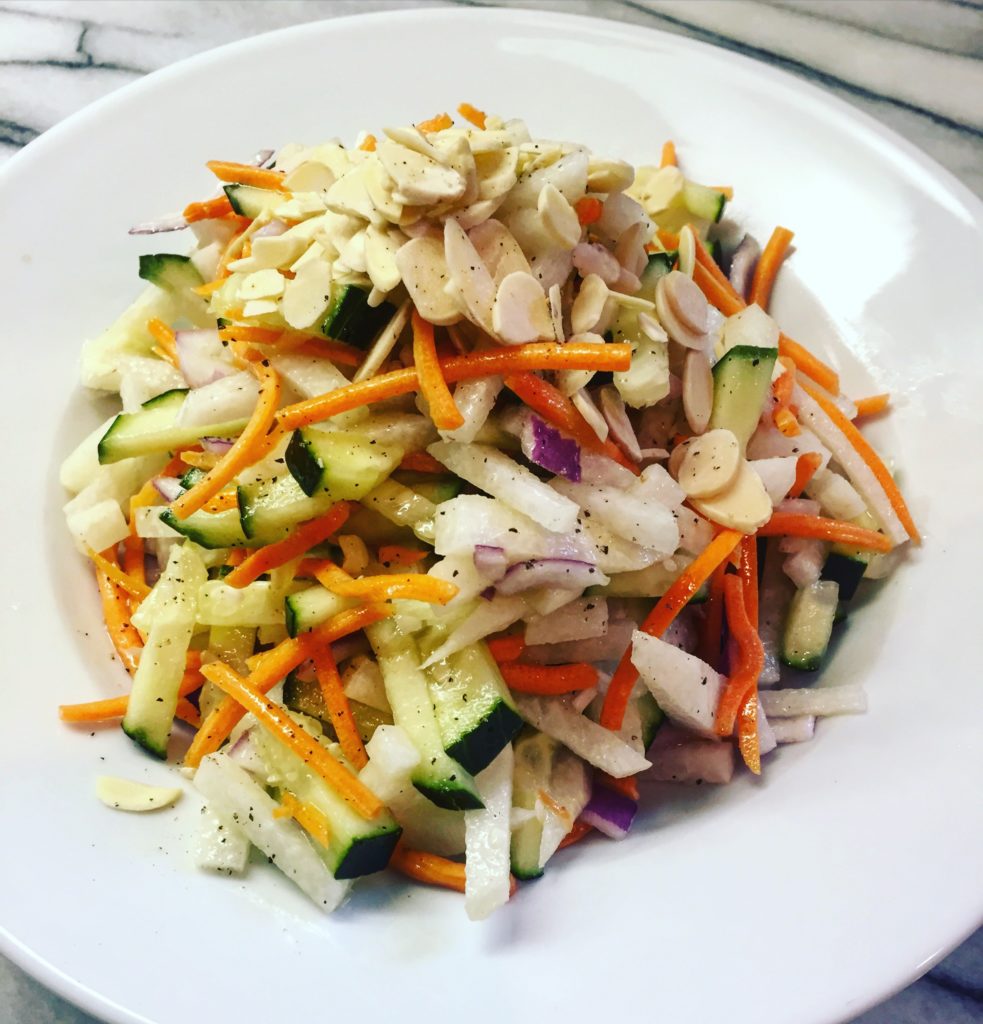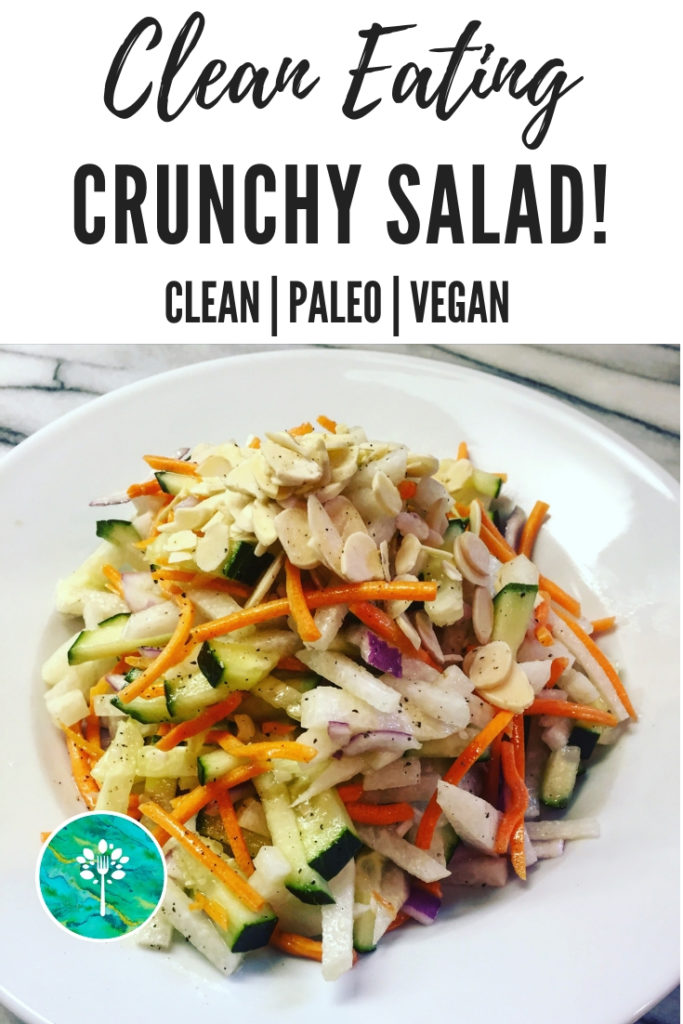 Stay Connected!
Get a Jump Start Now.
Clean Eating Shopping Guide for Free!