Easy Healthy Granola- YUM!
This easy healthy granola recipe will help you kick-out boxed cereals and have a snack on hand! Buying organic oats is key, so you can avoid Glyphosphate which causes a lot of damage to your gut. You can change this recipe up by adding dried fruit or serving it on top of smoothie bowls and more!
Mornings are EASY with this Clean Eating DIY Healthy Granola!
No more reading labels on boxed cereals when you can make this supportive breakfast cereal or top in a snap! Roasted oats lightly sweetened with a natural and low glycemic sweetener and some clean ad-ins offers you and your littles variety… and we all need that! This week I JUST REALLY needed chocolate and cherry with a few more surprises. If you are new to the clean eating world- take a peek at the labels on the cereal and see if you really know what all those ingredients are- including the vitamins! Take a look at the difference between Folic Acid and Folate by clicking here!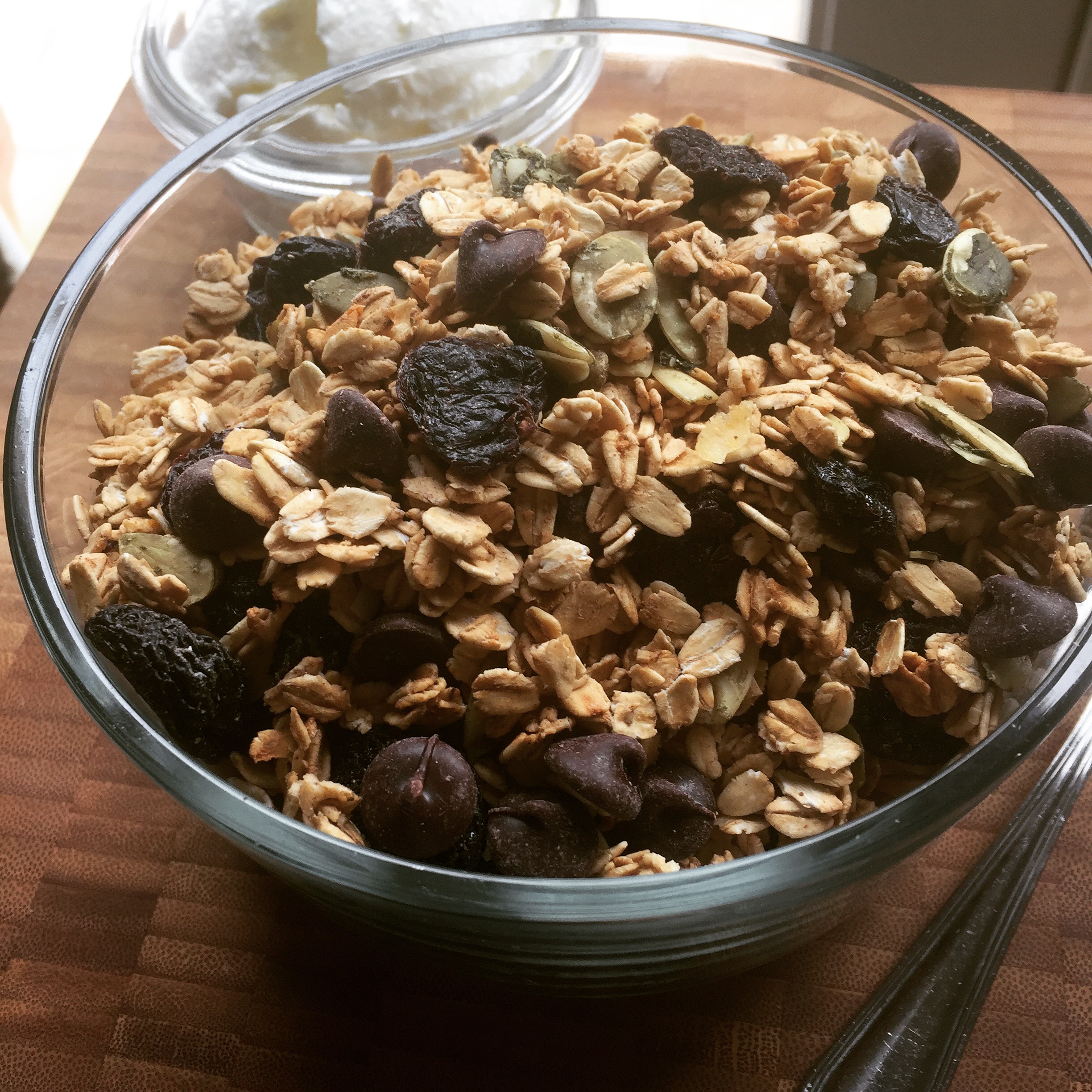 Idea & Tip! You can change up your mornings by adding this easy granola to top off a smoothie bowl that has some natural Folate in leafy greens that is easier for your body to process.
Ingredients:
4 cups Oats, old-fashioned
1/3 cup Maple syrup
2 tsp Cinnamon, ground
1 tsp Sea salt
2 tsp Vanilla extract
1/2 cup Coconut oil, melted (or avocado oil)
1/4 cup Chia Seeds
*Enjoy Life Chocolate Chips
*Unsweetened Dried Cherries (Trader Joe's)
NOTE: You can make Healthy Oatmeal in a snap with your Instapot! CLICK HERE for our earlier post!
*For a touch of Fall add a drop of Thieves, Ginger or Nutmeg Essential Oil into the Vanilla extract and toss in after baking. Be sure to use essential oils that are labeled safe for consumption/ingestion like Young Living's Vitality Line. Click Here to learn more, or watch my videos on YouTube!
Instructions:
Heat oven to 350°F. Line a large baking sheet with parchment paper, and set aside.

In a large mixing bowl, stir together oats, chia seeds, cinnamon, and sea salt until evenly combined.

In a separate mixing cup, stir together the oil, maple syrup, and vanilla extract until combined. Pour the coconut/or/avocado oil mixture into the oats mixture, and stir until evenly combined.

Spread the granola out evenly on the prepared baking sheet. Bake for 20 minutes, stirring once halfway through (tongs are great!).

Remove from the oven and let cool until the granola reaches room temperature. Then stir in the dried fruit, chocolate chips, and any other optional add-ins you might prefer.

Serve immediately, or store in an airtight container at room temperature for up to 1 month.. if it lasts that long!
Enjoy!
I am passionate about Clean Eating and our family takes it to a new level with True Clean Eating! CLICK HERE to read more about what that means to us! Regardless of your Faith, the guidelines encompass Organic, Non-GMO, Farm Fresh, Wild-Caught to a level that supports your body.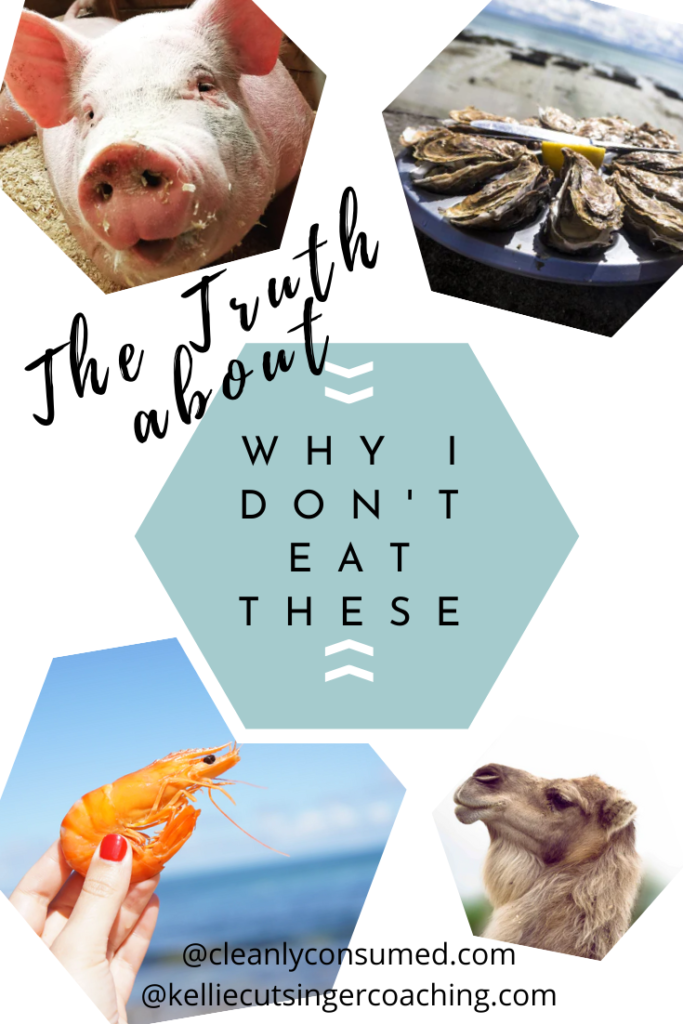 *Cleanly Consumed is a participant in the Amazon Services LLC Associates Program, an affiliate advertising program designed to provide a means for sites to earn advertising fees and linking to www.cleanlyconsumed.com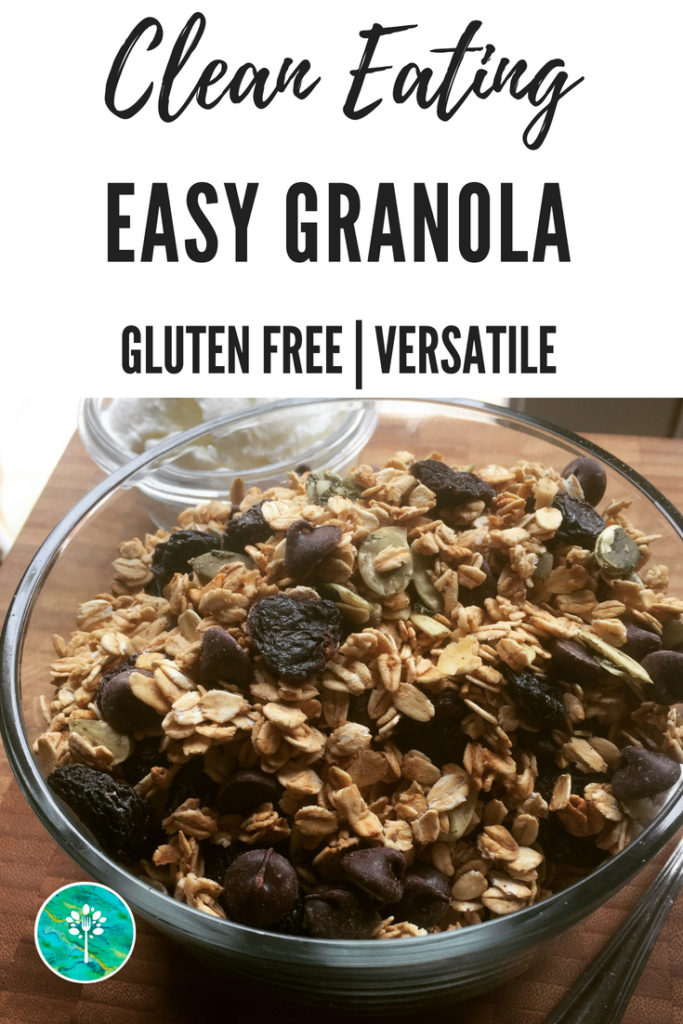 Stay Connected!
Get a Jump Start Now.
Clean Eating Shopping Guide for Free!