Easy- Squash & Pear Soup….
This roasted veggie soup is truly easy! I fell in love with this soup years ago when my family was smaller. It involved a lot of steps and I inherited that recipe from a chef that more than likely didn't have small children and a tad more time in the kitchen. I loved that soup so much but knew there was a way to make it easier, healthier and just as tasty! This is the easy way…..
Ingredients:
1 Bag of Cubed Frozen (I said easy) Organic Butternut or Acorn Squash
1/2 Large Purple Onion- in large chunks
3 Cloves or Garlic
1 Large Green Pear- sliced
Sea Salt
Organic Dried Rosemary
1 Cup Bone Broth (or use a clean broth from the store)
1/3 Cup Full Fat Coconut Milk
Instructions:
*Preheat Oven to 375
Grease the bottom of the dutch oven with Olive Oil (TIP: I use Areosol Organic Olive Oil- the only ingredient is Olive Oil… I find at Trader Joe's Whole Foods or HEB/Central Market)

Add the squash, onion, garlic and pears into the pot and drizzle with a little EVOO and Sprinkle with Salt and Rosemary.

Cover and roast for 45 minutes, or until tender.

Cool slightly and add to a high speed blender to puree.

Transfer into a medium sized soup pot or back into the dutch oven

Add in 1 Cup Bone Broth and 1/3 Cup Full Fat Coconut Milk and whisk to incorporate. Simmer until it is the desired temperature.

Sprinkle with Sea Salt and Rosemary

Serve in large bowls and top with a spoon full of coconut whip, rosemary and a drizzle of olive oil.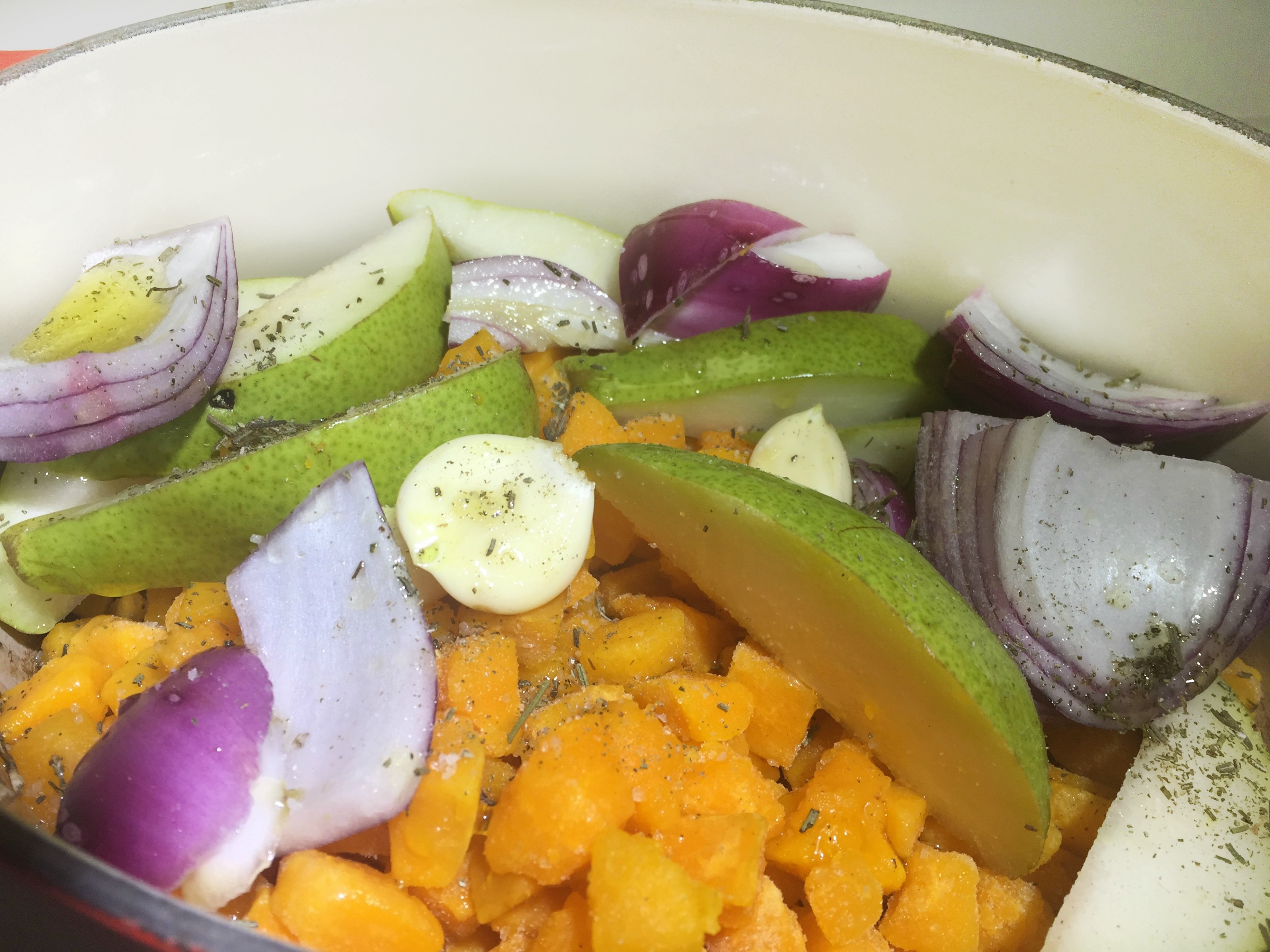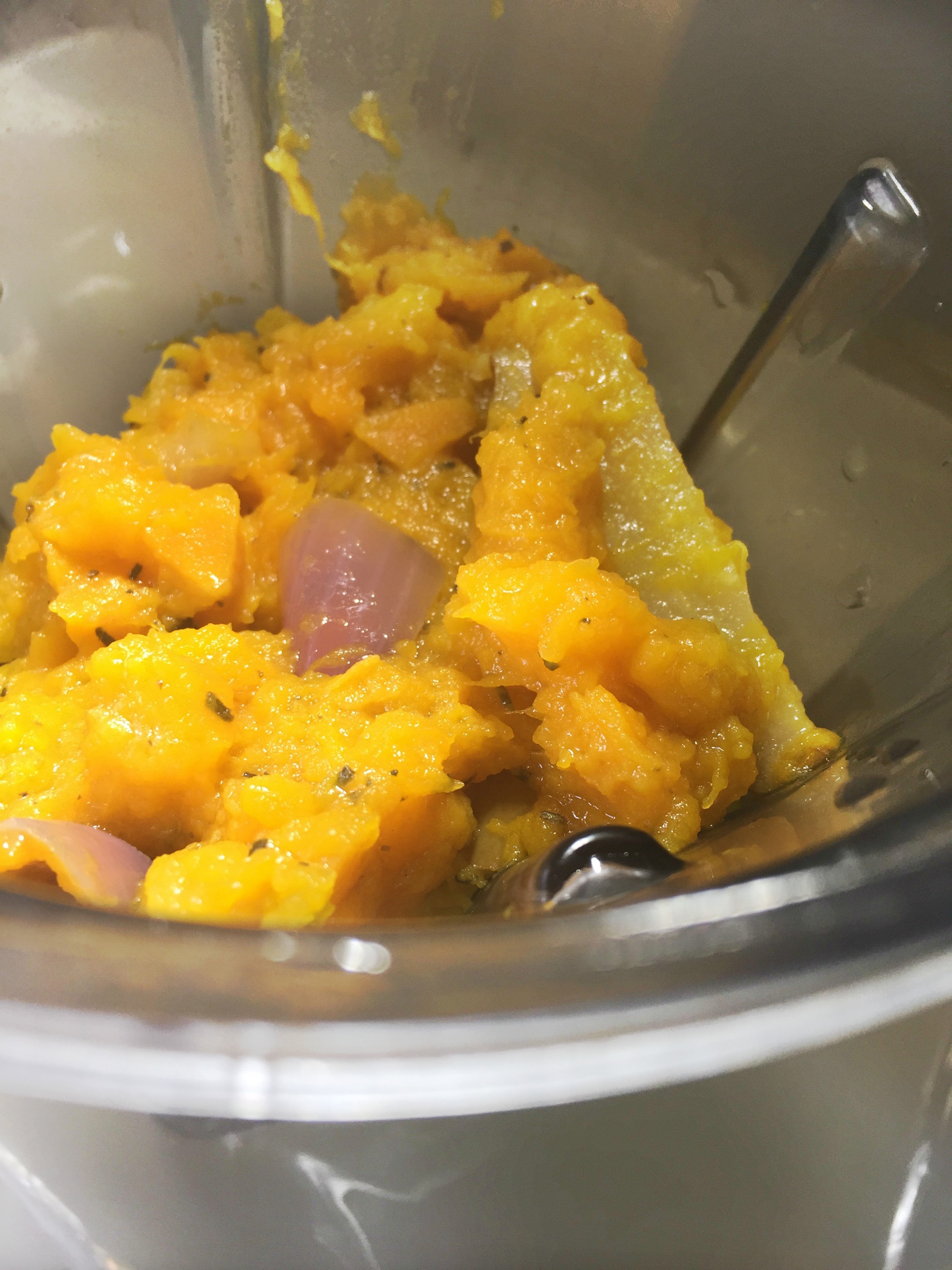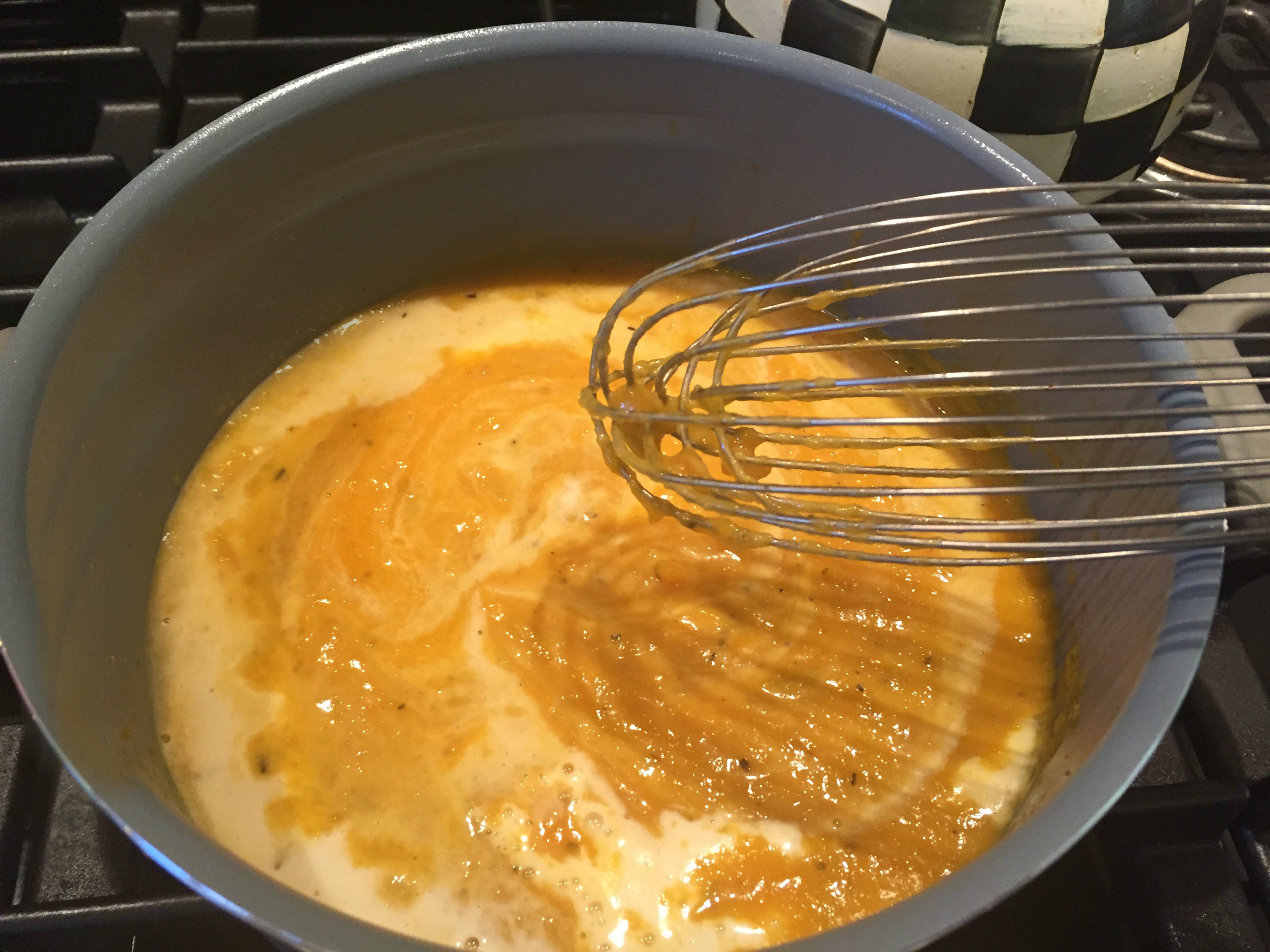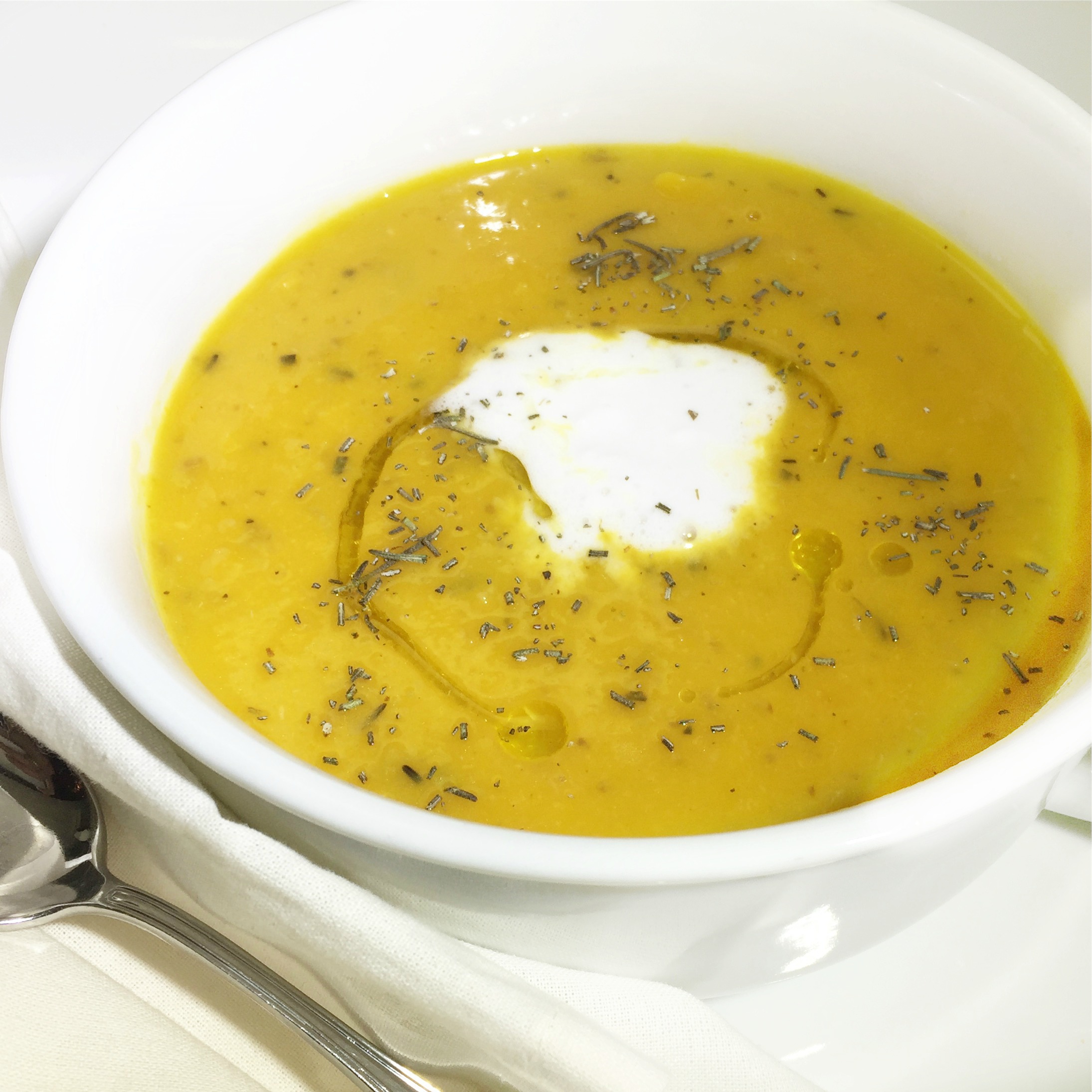 Enjoy!
Looking for a Fall Twist?
Top with Coconut Pumpkin Whip!!!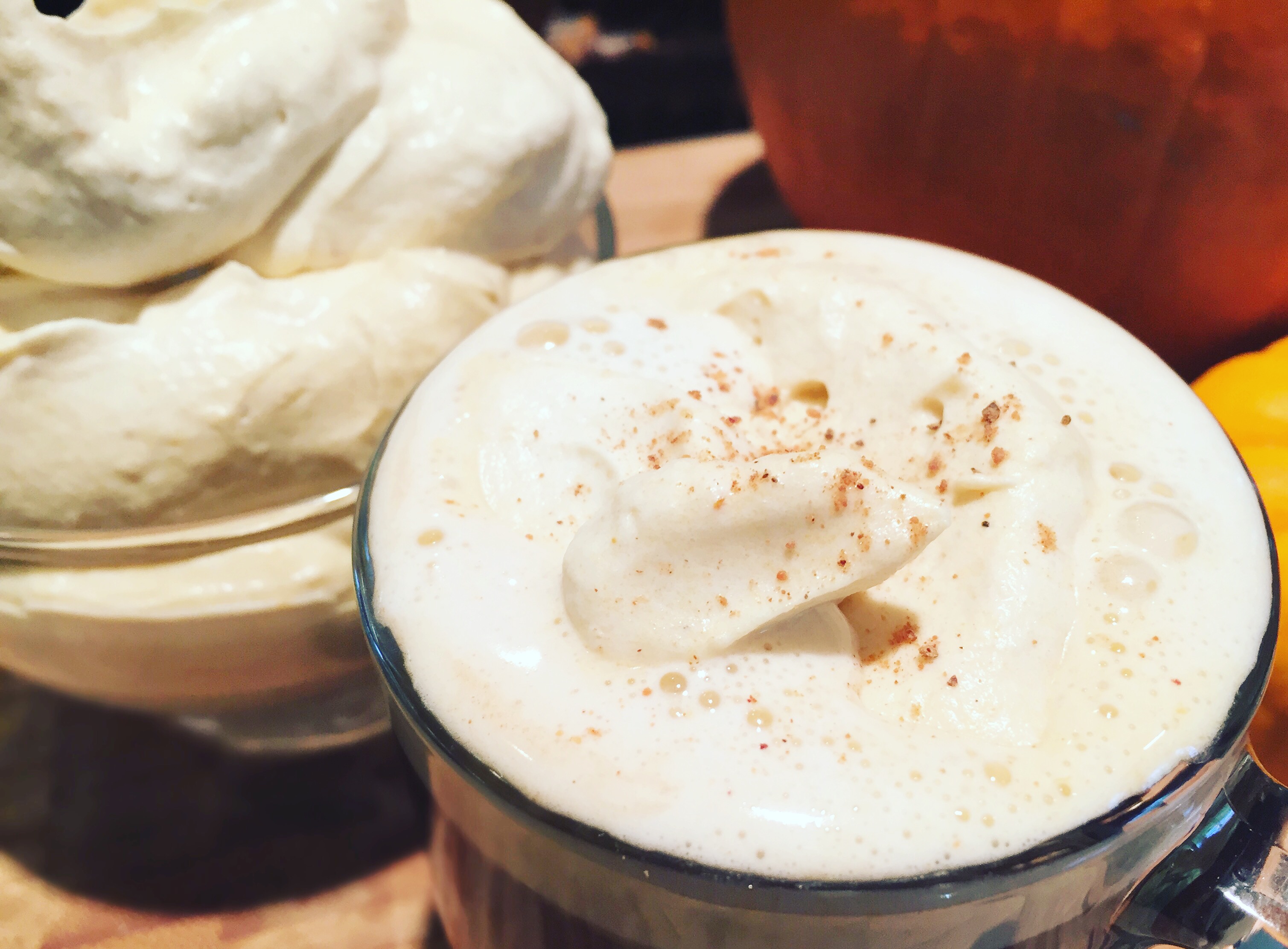 Join the Journey!
Let's get started! Be supported in your Clean Living Journey, step by step with resources, guides and a TON of encouragement along the way. You can do this- because step by step we did too!