Grab a Big Bowl of Pizza What? – Soup!
Pizza- it has becomes an American Staple in many houses. We crave it- there is a scratch-n-sniff sticker after it. It has evolved into a true comfort food! BUT…..when you are healing pizza is not your friend. This soup offers all of the taste, much less calories and NONE of the guilt. BUT WAIT THERE IS MORE….. it is good for you! The ingredients (read your labels) are filled with protein and are nutrient rich.
You can certainly make this on the stove-top but I was short on time and was able to prepare all of it in my Instant Pot! I was able to melt my ghee, sauté my garlic, onions and sausage and then pressure cook the soup all in one amazing pot!
Ingredients
1-2 Tablespoons of Ghee (Can also use Grass-Fed Butter if tolerated)
2 Cloves of Garlic Minced
1 Small Red Onion Cut into Chunks
1 14 Ounce can of Diced Tomatoes (I used Muir Glen Roasted Tomatoes with Basil)
1 25 Ounce Jar of Marina (Make your Own or read the label carefully!)
1/4 Cup of Organic Black Pitted Olives
1/4 Teaspoon of Garlic powder
1 Tablespoon of Dried Oregano
Sprinkle of Celtic Salt
12 ounces of chicken sausage Sliced into discs (I used Applegate- Sweet Italian)
1/2 a bag of Uncured Turkey Pepperoni (I used Applegate Naturals)
Fresh Parsley or Basil for Garnish
In the Instant Pot- melt Ghee and quickly add minced garlic and red onion and stir while browning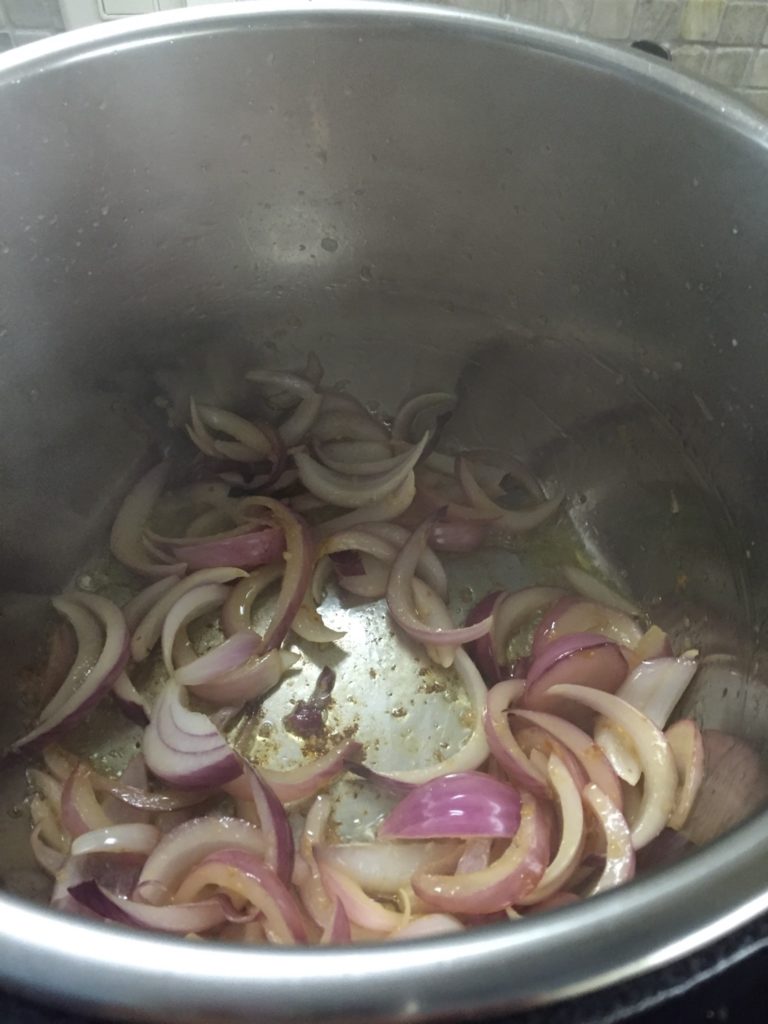 Add the Sliced Chicken Sausage & Turkey Pepperoni and brown slightly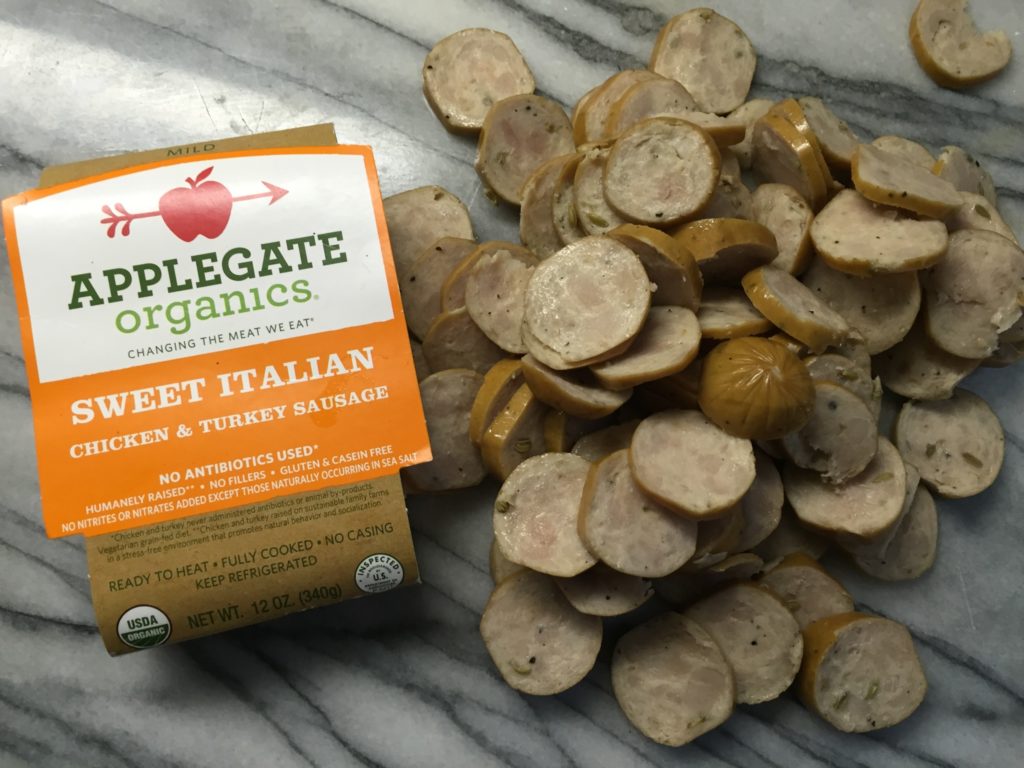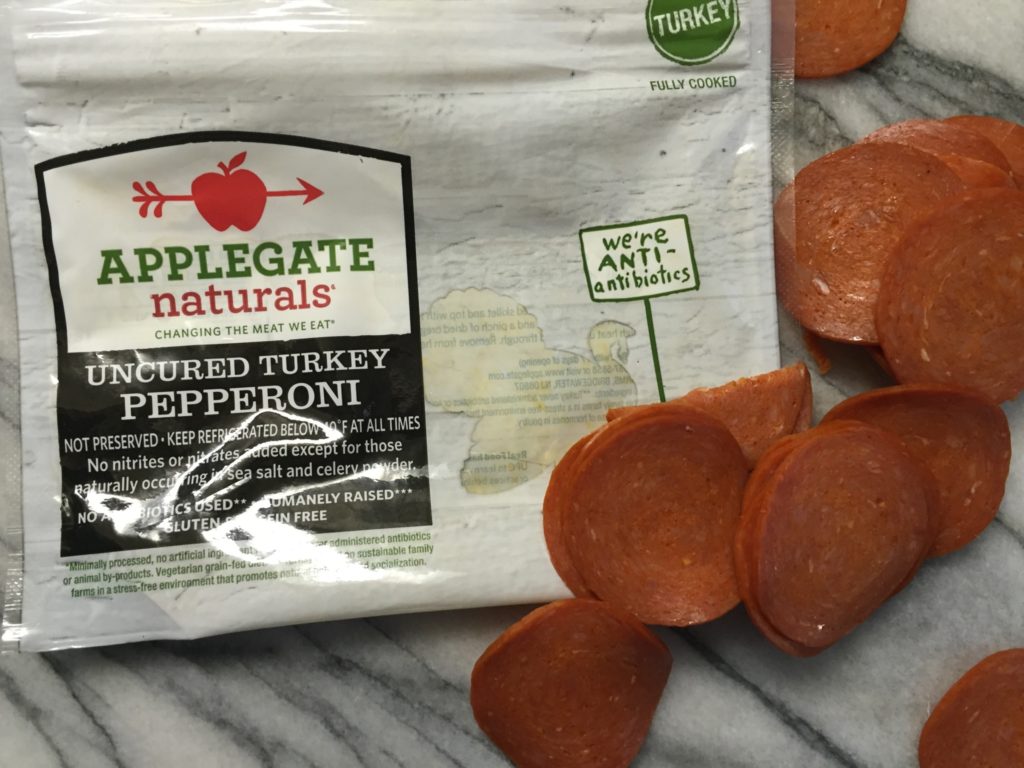 Add in the remainder of the ingredients and set the Instant Pot to the Soup/Stew Setting and secure the lid.
By the time I prepped my salad, cleaned my counter and set the table it was done!
ENJOY!
Stove Top Instructions:
Combine the sausage, pepperoni, pasta sauce, tomatoes, onion, mushrooms, olives, oregano, garlic powder, and salt in large saucepan.

Cook over medium heat for approximately 30 minutes. Onions and mushrooms should have softened.

Ready to serve- but it just gets better with time. If time allows, simmer for additional flavor.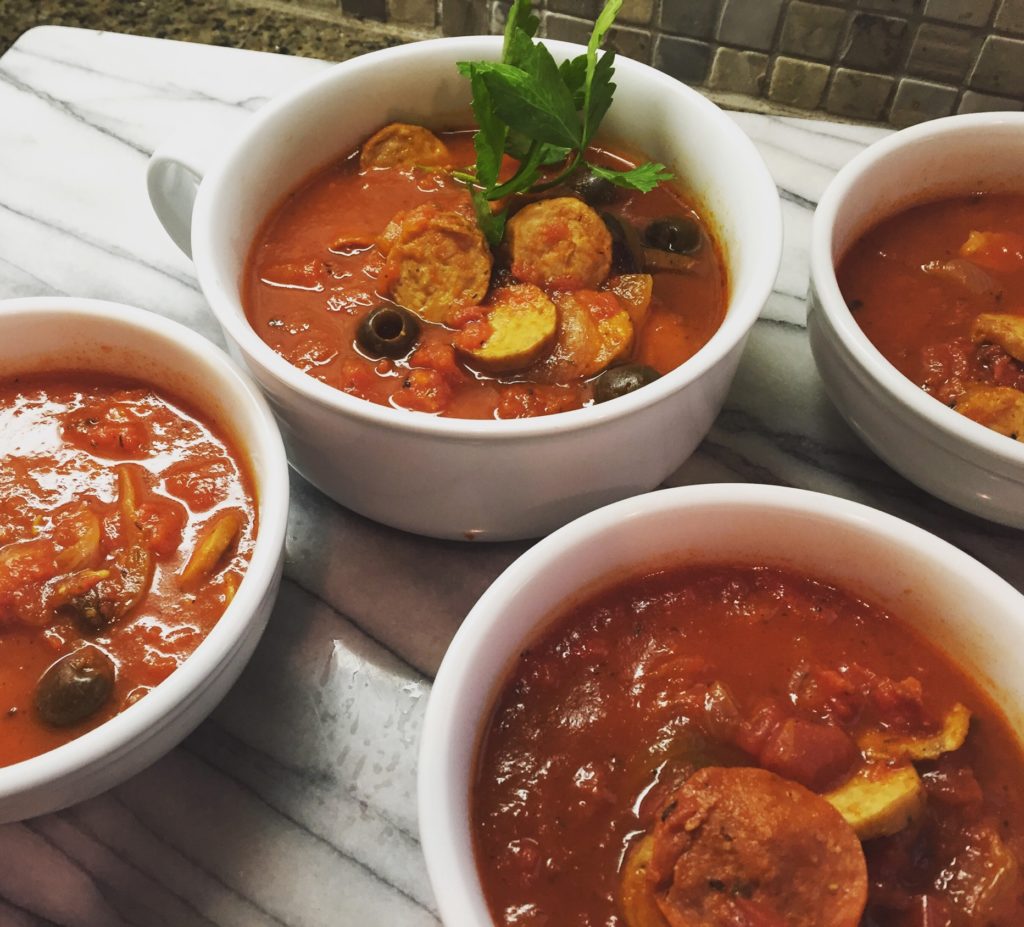 Join the Journey!
Let's get started! Be supported in your Clean Living Journey, step by step with resources, guides and a TON of encouragement along the way. You can do this- because step by step we did too!