Basil Mint Syrup is a few things…
Low Calorie

Low Glycemic

Different

Versatile Recipe (use mint, rosemary or any other herb)

Last a long time because Monkfruit is sweet
This Basil Mint Simple Syrup is made with Monkfruit- which is….YEAH ZERO CALORIE!!!! What am I going to use this for.. where to start? Let's see….in my coffee, lemonade, cooking & baking. I can't wait!
Ingredients:
1 Cup Distilled Water
1 Cup Monkfruit Sweetener
1/2 Cup of Fresh Basil and Mint Leaves (combined)
Instructions:
1. In a medium saucepan bring water and sugar to a low boil while whisking.
2. Remove from heat and add in fresh herbs, remove off burner and cover to rest for 30 minutes.
3. When cool pour into a glass jar for storage.
*This is very sweet- a little goes a long way. You will see some sweetener settle at the bottom. The beauty in this is that the sweetness is still there and it is a natural sweetener! Use in tea, coffee, smoothies and more…..
Enjoy!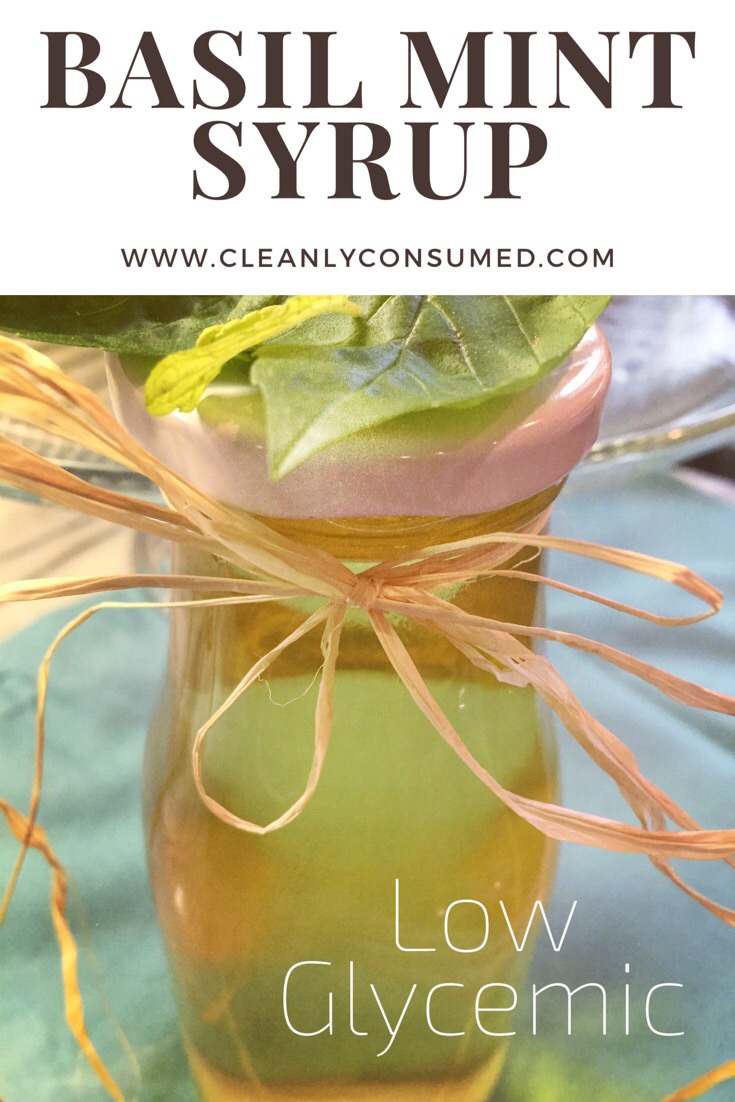 Join the Journey!
Let's get started! Be supported in your Clean Living Journey, step by step with resources, guides and a TON of encouragement along the way. You can do this- because step by step we did too!