IBS DIET
What is IBS? Irritable Bowel Syndrome (IBS), also known as spastic colon, is a common disorder of the large intestines. It is a mix of stomach pain or discomfort and trouble with bowel habits: either diarrhea (IBSD) or constipation (IBSC) or also having different kind of stool, that is, hard, thin, or soft and liquid. The good news is that it is usually not a life-threatening condition neither does it make you susceptible to getting other colon conditions like Crohn's disease, ulcerative colitis or colon cancer. However, it can be a long-lasting problem that can change your way of life. What can you do? Make Changes in your lifestyle and see improvement! This is why the IBS Diet combined with the best probiotics is key!
Almost all IBS sufferers can get help, but there is no single treatment that works for everyone. It requires you and your doctor to work together to identify the right treatment plan that works for you. Usually, IBS improves with a few changes in diet and that is what we are going to tackle in this article. If you need assistance in locating a Functional Medicine Practitioner in your area, I can point you in the right direction. You can contact me via the email listed below. *Free printable IBS Diet tip sheet too!
What are some of the best diet plans recommended for IBS sufferers?
There is no proven diet that works for everyone with IBS. There are however a lot of things that can be done to help you manage the condition diet-wise. When you know the things that can trigger your IBS symptoms, you can come up with a plan to avoid them. Before making changes to your diet, keep a diary of food and symptoms for about a week. This can assist you in identifying which foods trigger which response in your body and help you establish the best IBS diet for YOU! Try to record and estimate the quantity eaten plus the time of the day. This is because the food you eat is not always the cause of the symptoms you experience, you should consider other factors as well that may be involved.
The following diet plans can help with reducing uncomfortable symptoms and get you back to living a healthy, normal life:
This type of diet is particularly helpful with those who have IBS with constipation. Fiber adds bulk to the stool thus easing its movement. Try to eat at least 20g-35g of fiber every day. Add more fiber to your diet but a little at a time since adding too much quickly can trigger other symptoms of IBS. At the same time, increase your fluid intake as well.
Fiber-rich foods like whole grains (oatmeal), fruits and vegetables are very nutritious and can help prevent constipation. But, if you experience bloating due to increased fiber intake, you can try to focus solely on the soluble fiber that is found in fruits and vegetables. Chia Seeds & Flaxseed or Flaxseed Meal are alternatives you can add into your diet in recipes or smoothies. Chia Seed Pudding is EASY!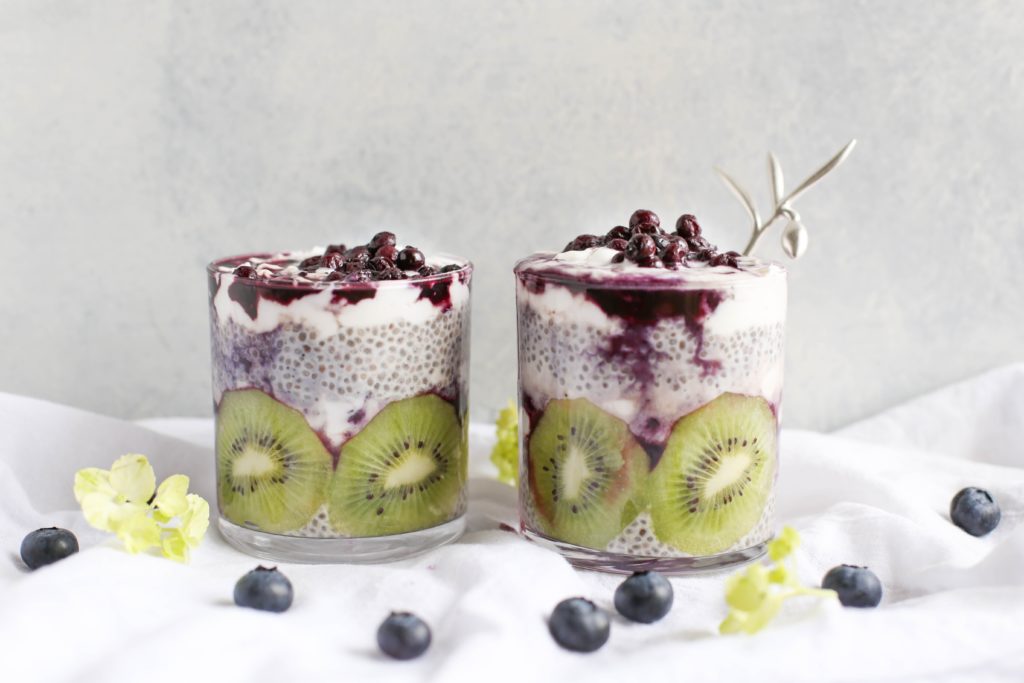 During an outburst of IBS, a low-fiber diet can come in handy in controlling diarrhea. This simply means less raw fruits and vegetables, less bran-based grains, breads and cereals and more cooked food. Consider preparing meals in a slow cooker or Instapot. However, before you eliminate fiber from your diet completely, try sources of soluble fiber that can be found in produce items like, apples, carrots, berries. Unlike the insoluble fiber, soluble fiber dissolves in water rather than adding extra bulk. Other common sources of insoluble fiber include nuts, whole grains, raisins, tomatoes, cabbage and broccoli.
Sometimes changing the number of meals, adjusting food temperature and choosing different foods can help relieve diarrhea. Alternatively, you can consider taking anti-diarrheal pills about half an hour before eating fiber to reduce its effects. This is especially helpful when you are eating in a restaurant or while traveling. However, you should not make it a habit.
High-fat foods are known to contribute to a number of health issues like obesity and cardiovascular diseases. They are also hard on people with IBS since they can worsen symptoms such as constipation. This is because high-fat foods are usually low in fiber which can be troublesome for IBS-related constipation. Fatty foods are especially bad for those with mixed IBS which consists of a combination of diarrhea and constipation. Therefore, a low-fat diet can be quite helpful in this case.
However, not all IBS sufferers can benefit from this diet and in fact, it can actually be very unhelpful. If your doctor recommends this kind of diet for you, you can expect the following; less frying and more steaming, boiling and baking. Before cooking, you should trim more fat from meats and choose lean cuts in general like breast over thigh, loin over roast, etc. you should also look for fat-free or low-fat dairy products as well as bakery items. Don't forget fruits, vegetables and more water.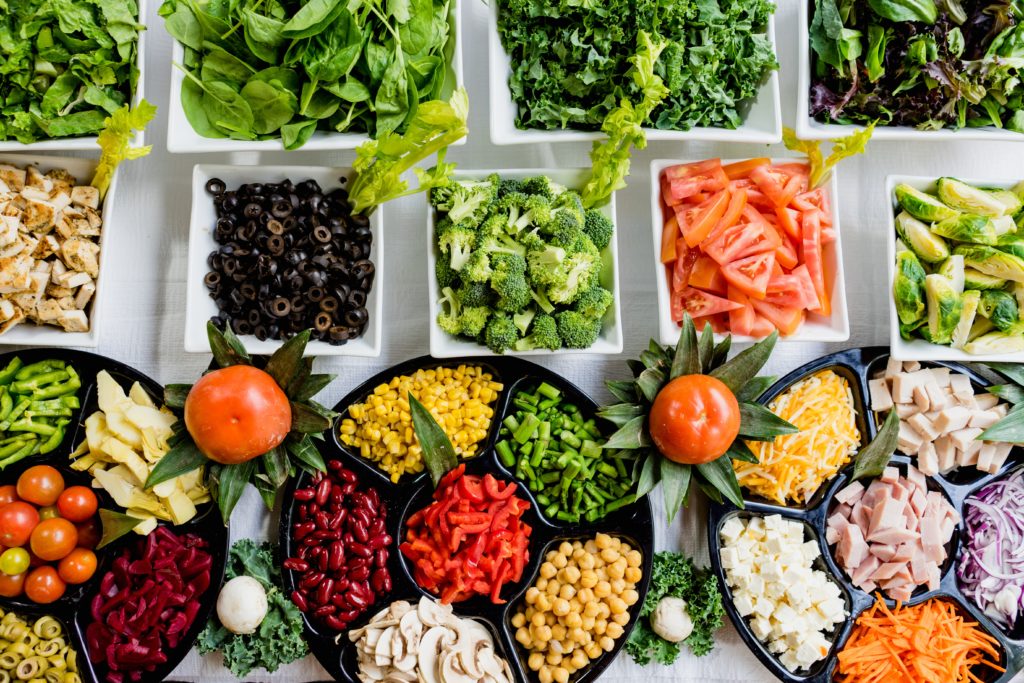 Today, one of the most known causes of IBS is overexposure to gluten. Gluten is a family of protein found in grain products like bread and pasta. It has been proven to cause nerve damage to the synapses in the insides leading to issues of motility that can cause constipation and diarrhea. Some IBS sufferers have found that eliminating gluten in their diet has helped soothe or prevent the symptoms greatly.
If your doctor recommends a gluten-free diet for you, here is what to expect: you can eliminate rye, wheat and barley from your diet and note whether your gastrointestinal problems has improved. Other foods that will be off-limits include cakes, pastas and most breads. However, If you love bread and pasta, do not panic, there are gluten-free versions of your favorite foods in the grocery stores. You can also replace wheat flour with other types of flour made from corn, rice, flax, quinoa or even beans and nuts.
FODMAP stands for Fermentable Oligosaccharides, Disaccharides, Monosaccharides and Polyols which are carbohydrates, including sugars that cannot be digested easily by the intestines and can easily inflame the digestive system. High and low FODMAPs foods include many types of meat, vegetables, cereals, fish, eggs and grains. Knowing the difference will make it easier when going on a low FODMAP diet to alleviate IBS symptoms, that is, if the diet has been recommended to you by a doctor.
This type of diet is however not recommended for long-term use since they eliminate some important nutrient-rich foods leading to a significant reduction of helpful stomach bacteria. A lot of FODMAPs are probiotics, meaning that they support good stomach bacteria. Therefore, always talk to a doctor and a dietician first before starting a low FODMAP diet. Heathline has a great post on FODMAP- Click Here!
Probiotic foods for IBS
Probiotics are bacteria found in foods and supplements that can be eaten for health purposes. They have the ability of altering the balance of the already existing bacteria in our guts. They are currently a very hot topic and have been recognized as a new treatment option for IBS symptoms since they are believed to reduce constipation, abdominal pain and gas associated with IBS. This is because some IBS symptoms have been associated with changes in the bacteria in our guts. But these changes have not yet been established as the result or cause of IBS. Also, some medications used in the treatment of IBS can damage healthy bacteria in the gut. Examples of probiotic foods that can be good for IBS include;
Also known as cultured milk, it is milk that is fermented with lactic acid. Fermented milk contains probiotic derived from the fermentation process. Fermented milk is sold in numerous varieties like buttermilk, kefir and acidophilus milk.
Yogurt is derived from fermented milk and it may provide similar probiotic benefits. Probiotic strains in yoghurt have been found to improve IBS symptoms like diarrhea; but, not all yogurt has helpful probiotics. Therefore, inspecting food packaging for specified probiotic content is recommended. Just like fermented milk, yogurt has a digestible dairy-product option as well as a calcium source for IBS sufferers. Be careful when selecting a brand- Grass-Fed & Organic are two key words! You can also make your own in your Instapot! Kristen with A MindFull Mom has a great post all about making yogurt in the Instapot- Click Here.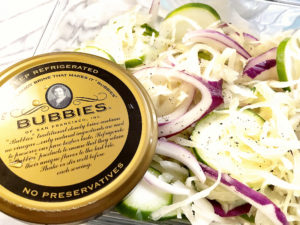 This is shredded cabbage which has been fermented by the use of lactic acid bacteria. It contains vitamin C nutrient which can support the immune system strength in IBS sufferers. It also provides important amounts of dietary fiber. The brand I prefer is Bubbie's. It is a Clean option, free from preservatives and comes in a glass jar. I make a quick Sauerkraut Salad (Click Here) that even my kids love. It is a great addition to top off those grilling items you would normally use a bun- by topping a grass fed all beef hot dog (Dakota Brand) or a Hamburger. You can also make your own Sauerkraut. The Wellness Mama has a great homemade Sauerkraut Recipe on her site- Click Here!
Visiting the grocery store
Literally all the IBS diets mentioned above require you to visit the grocery more often than you thought. The trick is to visit different grocery stores where you can compare the quality as well as the price of the produce in each store. Kiran Krishnan, Microbiologist for MicroBiome Labs, had a great video (Click Here), discusses the importance of increasing the diversity of foods for an effective IBS Diet. He suggest visiting culturally diverse grocery stores, among other proven strategies.
The quality part is very important because, a healthy gut requires healthy food and trust me, you do not want to make the problem worse than it already is. The more you find a diet that agrees with your condition, the more you might have to buy different things each time while you discover which items affect you and which don't.
The question of whether produce should be washed or not
Most people believe that all produce is supposed to be washed before being eaten. The great debate is on why it is necessary and with what. Pesticide residue or food-borne bacteria should give you enough reason to wash your produce. Other factors such as the way the produce was handled or transported, etc, should also play a role in your choice. Therefore, wash everything, regardless of what it is. Whether you will just rinse it or use organic (mostly expensive) produce washes is totally up to you. *You will want to consider rotating your greens to get a greater variety of nutrients and increasing your MicroBiome Diversity!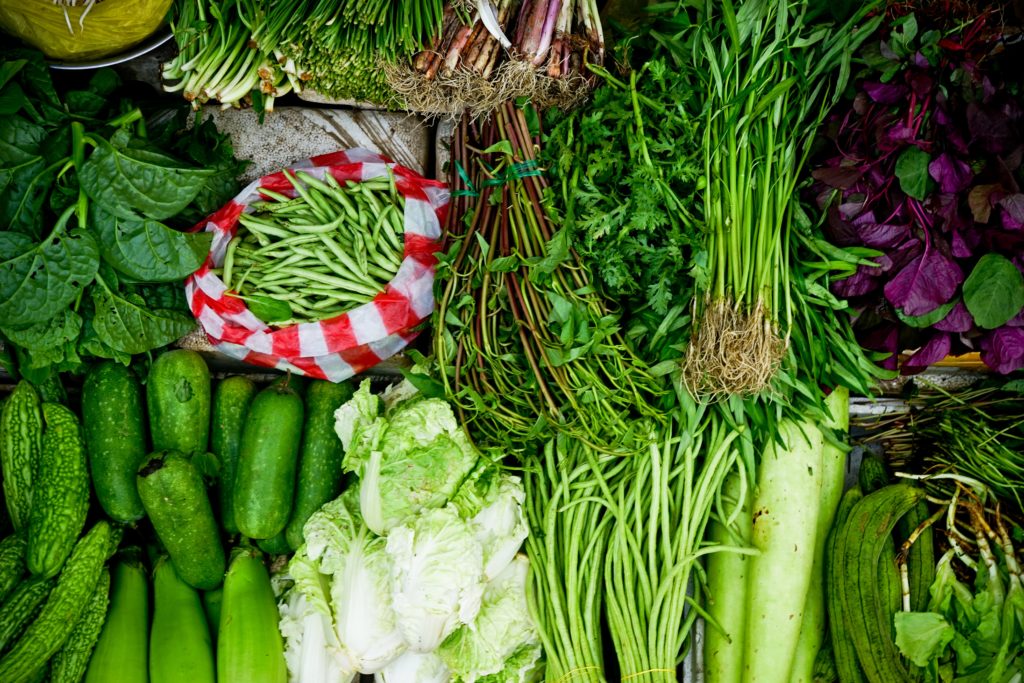 What is the Best Probiotic?
In my personal health journey I used many, several, a wide range of… probiotics. It was frustrating. I either experienced no change or I took backsteps in healing. I used VSL #3, several by Metagenics and Designed for Heath, Pharmax, and probably every one from Whole Foods. MegaSpore and RestorFlora worked! Why?
MicroBiome Labs found a way to deliver these probiotics safely to the digestive system. These strains listed below have a tough natural outer shell that protects them from the stomach acid. This key feature is what makes MegaSporeBiotic™ effective and what separates us from all other probiotic products.
MegaSporeBiotic™ introduces HU36™, the first commercially available carotenoid rich probiotic. This strain naturally produces forms of lycopene, astaxanthin, zeaxanthin, beta carotene and lutein in your digestive tract right at the site of absorption. This makes them the most bioavailable antioxidants known to science.
If a probiotic is so fragile it requires refrigeration, how will it survive the high temperatures and acidity of the stomach? It won't. MegaSporeBiotic™ survives and arrives at the site of colonization alive, so it can perform its probiotic function!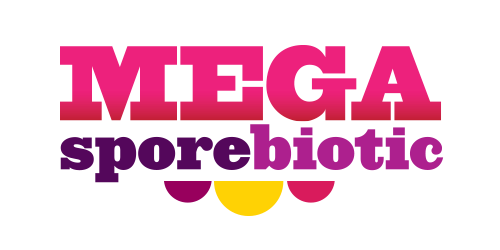 Bacillus indicus HU36

Bacillus subtilis HU58

Bacillus coagulans

Bacillus licheniformis

Bacillus clausii
How do you Purchase MegaSpore or RestorFlora?
These probiotics are available from practitioners. I am happy to direct you to a practitioner in your area- you can email me at cleanlyconsumed@gmail.com. Alternatively, you can email me to request a Coaching Call! Want to learn more about MegaSpore? Click Here for a link to videos!
I highly encourage you to incorporate a IBS Diet and MegaSpore Protbiotics into your wellness protocol! Give your body the support it needs- your were designed to heal!
6 IBS DIET TIP SHEET PRINTABLE
Click Image to Print PDF file.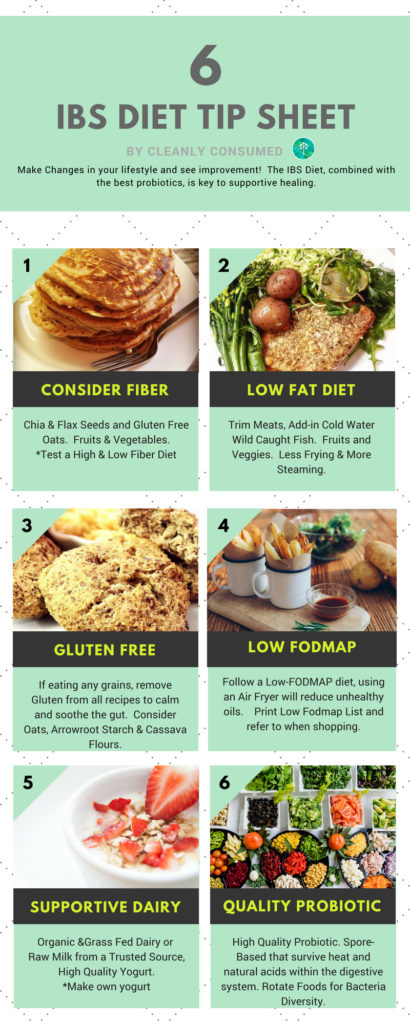 TIP! Did you know that Anti-Bacterial Products and Chemicals have a negative effect on gut heath? Begin removing harmful chemicals in and around your home one-by-one. I used the Environmental Working Group as a resource (Click Here), and Young Living Essential Oils and Clean Products (Click Here for English, Click Here for Spanish) to turn our home into a safer one!
*Cleanly Consumed is a participant in the Amazon Services LLC Associates Program, an affiliate advertising program designed to provide a means for sites to earn advertising fees and linking to www.cleanlyconsumed.com


Join the Journey!
Let's get started! Be supported in your Clean Living Journey, step by step with resources, guides and a TON of encouragement along the way. You can do this- because step by step we did too!