Easy Chicken Salad-
This no may recipe is quick, easy and a go-to recipe!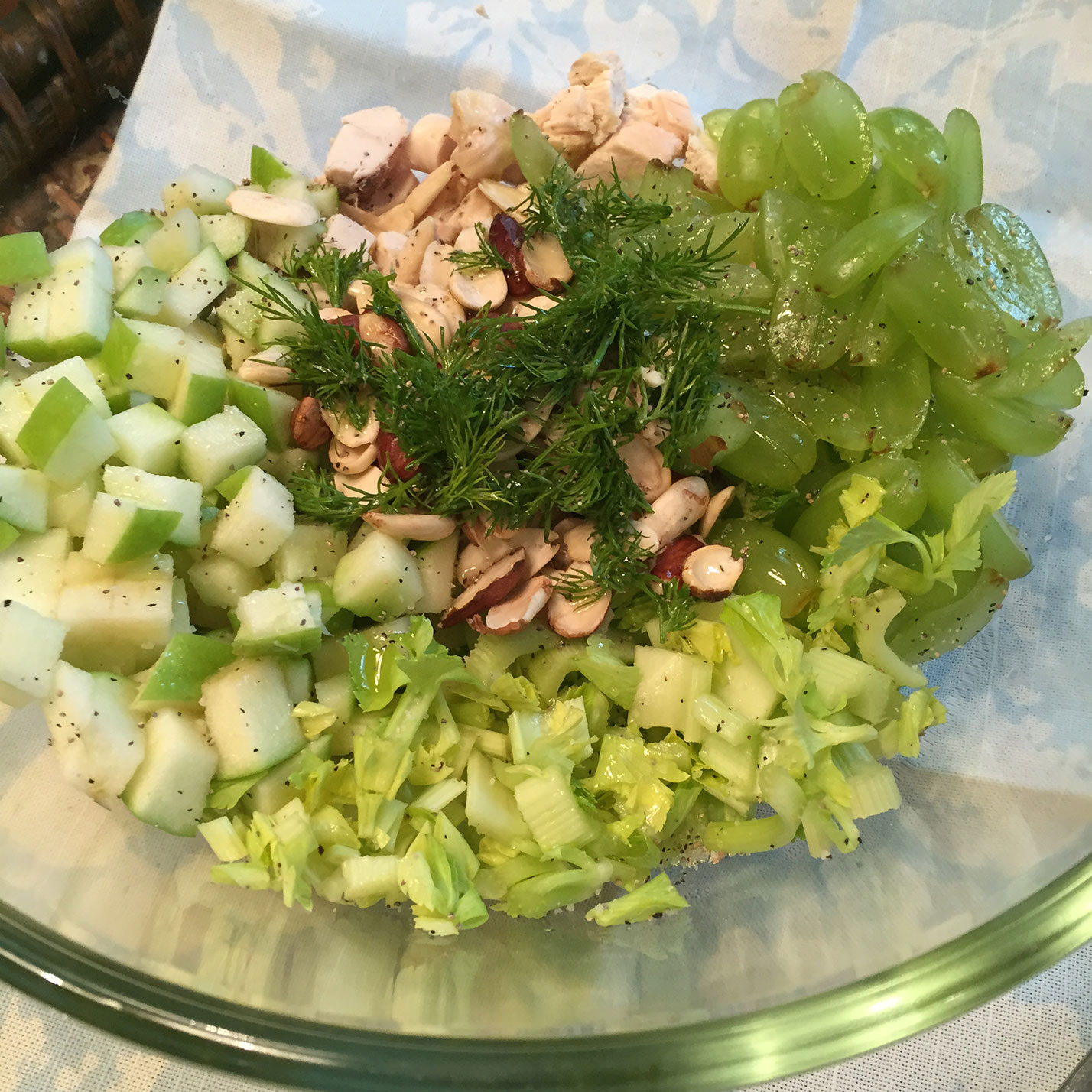 EASY CHICKEN SALAD
Ingredients:
2 chicken rotisserie chicken breast
2 stalks of celery diced
1 cup of quartered green grapes
1 small green apple diced
2 tablespoons of fresh dill
*add organic raisins (no sulfites) or chopped nuts if wanting an some extra crunch
Celtic Salt & organic ground pepper to taste
Drizzle Organic Olive Oil (you can also use Avocado Oil)
This is a great quick and easy recipe that you can add to your weekly mason jar salads or serve over lettuce. You can add sliced almonds, raisins and other fresh greens.
Enjoy!
To make clean eating even easier you can print the recipe below!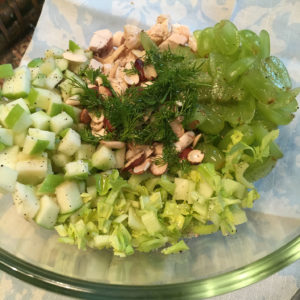 Easy No Mayo Chicken Salad
2016-12-29 12:48:08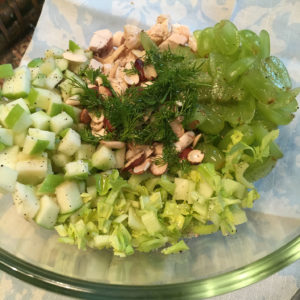 Ingredients
2 chicken rotisserie chicken breast
2 stalks of celery diced
1 cup of quartered green grapes
1 small green apple diced
2 tablespoons of fresh dill
*add organic raisins or chopped nuts if wanting an some extra crunch
Celtic Salt & organic ground pepper to taste
Drizzle Organic Olive Oil
Instructions
Mix all together in a large bowl
Notes
Get creative- change the recipe each week.
Greek- add chopped egg, capers, chopped bell peppers and olives
Southwestern- add chopped onion, cilantro and bell peppers
Indian- add turmeric, curry, currants and pine nuts
Cleanly Consumed http://cleanlyconsumed.com/