Get the 411 Guide on Buying a Juicer
Juicing can provide a lot of good benefits! For those that are always on the run and want to keep up their health, this post is for you! For those that have been wanting to regain their health and need a guide on getting a jumpstart, this post is for you too! I began juicing since 2007 with my Jack Lalanne Juicer. At the time I purchased my "Jack Juicer" it was the best on the market, and I have found when you make an investment in a good product it more than pays for itself! Daily juicing is a great step to add into your routine to give your body key nutrients it needs.
Below 5 highly rated juicers at different price points with their features, reviews and some great supplies to keep you on track! Don't forget that you can even use the pulp to use in your cooking- this is a GREAT video by Chow.com Click Here!
Juicing Buying Guide
5 Top Rated Juicers & Juicing Supplies on the Market
Features: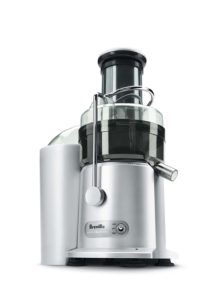 Extra-wide 3-inch feeder chute can create 8oz. cup of juice in just 5 seconds; Stainless steel cutting disc surrounded by Italian made micro mesh filter to extract up to 30% more juice and 40% more vitamins and minerals than other juicers

850-watt dual-speed motor; powerful stainless-steel cutting disc for fast results. Overload Protection LED : To prevent against unsafe operation

Safety locking arm; overload protection LED; large-capacity pulp collector. Pulp Container Capacity – 2.6 Pulp Container. Voltage – 110-120 Volts. Power – 800 Watts

Dishwasher-safe parts; includes 1-liter juice jug with froth separator, filter basket, and cleaning brush

Measures approximately 13-1/5 by 16-1/2 by 18-1/5 inches; 1-year limited warranty

Extra-wide 3-inch feeder chute can create 8oz. cup of juice in just 5 seconds

850-watt dual-speed motor; powerful stainless-steel cutting disc for fast result
This has 4.4 Stars out of 5 rating on this Amazon Shop
Current Price is $149.95 (Price may fluctuate)
Reviews
I read the reviews for this juicer- and two important features that I like are:
Stability Counts – "You don't want a juicer running around on your counter. The last thing you want is to juice two carrots or beets and have that end up on the counter and stain instead of in your juice container because the juicer isn't sturdy. This juicer held it's own against tough produce and I have never had issues."
*I love my current juicer- but on occasion I can't move fast enough to move the short wide-mouthed cup to avoid some spills and splashing, so a comment on stability is great! Keep in mind that my Jack Lalanne's Juicer is from 2007 and it still works like it is brand new- it's my ever trusted juicer.
Juicing Greens – This Breville juicer reviews show that it can it handle leafy greens, which are a problem for most low-end juicers. Not this one. Many of the detox and healing protocols I run across suggest a lot of leafy greens, so this feature is key!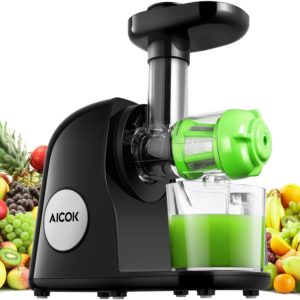 Features:
Multi-Purpose – Extract various of vegetables and fruits in a few minute, such as celery, ginger, wheatgrass, leafy greens, carrot, apples, oranges, etc. Better masticating vegetables and fruits than other juicers, higher juice yield and drier pulp.

Less Pulp in Juice and Richer Nutrition – Slow masticating can perfectly separate juice and pulp,extracting higher-purity juice and preserving higher nutritional value. Slow juicer is higher juice yield more than 60-80% compared to centrifugal juicers by the auger squeezing and reverse function.

Higher Nutritional Value – As a masticating juicer, the auger spins at 80 RPM that preserves the vitamins, enzymes, minerals, trace minerals and nutrients from being destroyed as opposed to centrifugal juicers. Keep minimal Oxidation, low heat build-up, less foaming and no clogging.

Convenient and Silent – Easy to assemble, operate, and clean, dishwasher-safe parts make cleanup a breeze. Runs quietly – less than 60 decibels. Heavy-duty and stable body that let you enjoying a quiet environment and healthy

life when making juice.

What is a Masticating Juicer? A masticating juicer is usually a single gear juicer that uses an auger to extract juice from the fruits and vegetables inserted at a slow and efficient manner.
This has 4.5 Stars out of 5 rating on this Amazon Shop
Reviews
Easy to Clean- This is important to keep you juicing daily! You want to clean the juicer after use so that the pulp doesn't dry and harden.
Easy to Use- Great for a wider age of consumers. If it is easy to use, you are more likely to continue use and get other family members engaged in the juicing routine. Teachable moments and setting the stage for a lifelong lifestyle of health and wellness.
Compact- Smaller than other brands and models, taking less counter space. We all want less things and clutter on our counters, or shelves.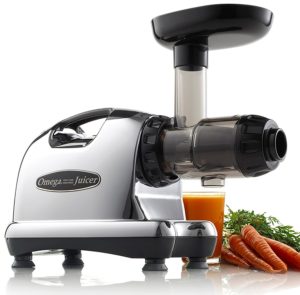 Features:
Industry Leading 15 Year Warranty- covering parts and performance

Longer Lasting Juices- Using a low speed of 80 RPMs results in minimal heat buildup and oxidation promoting healthy enzymes

Healthy & Delicious Juices – Extracts the maximum amount of nutrients, vitamins, taste and juice from minimum amounts of fruits, vegetables, leafy greens, and wheatgrass

Nutrition Center – Turn nuts into nut butter, extrude pasta, grind coffee and spices, mince herbs and garlic, make baby food and frozen desserts, and whip up soy milk in a flash

Feautres- High juice yield with very dry pulp, an automatic pulp-ejection function for continuous juicing, four stabilizing feet, and quiet operation

Omega Power- Powerful motor dual-stage juicing system ensures maximum efficiency

Fun & User Friendly- Easy to Assemble, Operate, and Clean
This has 4.5 Stars out of 5 rating on this Amazon Shop
Reviews
Yield maximum amount of juice out of ingredients. "The pulp is dry enough that I've never looked and thought "I could get more juice out of that".
High grade motor. ion of straining.
Easy to put together and disassemble.
No heat build up, preserving the nutrients in the juice.
Easy and quick to clean. Can be cleaned in 2-4 minutes, compared to 10 minutes of other brands.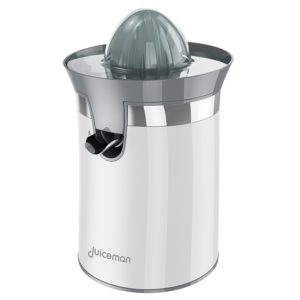 Features:
Two Juicing Cones – For citrus big and small! The large cone works with oranges, grapefruits, and other large fruits. The small cone is perfect for lemons and limes

Auto-Reversing – The juicing cone reverses direction each time you press down on it. This ensures maximum juice extraction from every piece of citrus

Pressure-Activated – Juicing begins when you press citrus onto the cone. It's that easy!

40W of Power – The durable motor provides the perfect amount of power for quickly juicing citrus

Pulp Strainer – Pulp is separated during juicing so you can add in as much as you want or use it in breads and other baked goods
This has 4 Stars out of 5 rating on this Amazon Shop
Reviews
Parts are dishwasher safe
Cheap, much less expensive which would be great for college students
First step choice to see if juicing is right for you
Easy to store and move around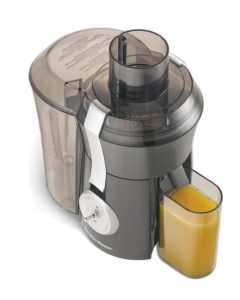 800 Watts Professional Grade Features- Stainless-steel micro-mesh cutter/strainer can turn a dense beet into a smooth juice in seconds. Commercial-grade toggle switch. 20 oz. juice cup. Die-cast metal latch locks juicer lid securely into place. Recipes and juicing tips included to get you started. BPA-Free.

Extra Large Feed Chute- The Big Mouth feed chute is 3 inches wide to fit a whole apple, a peeled orange or a handful of kale. So there's less pre-cutting, and more continuous juicing. An extra-large pulp bin means you don't have to stop the process to empty out pulp.

Variety and Speed- It's easy to get juicing – just insert the strainer and lock on the lid with the clips, and add the pulp bin. Juice apples, carrots, oranges, berries, celery, pineapple, cucumbers, spinach, grapes, pears, lemons, kale, ginger root, beets, tomatoes, and more! We recommend starting with the Eye Opener, or the Health Club recipe included in the product manual. You can even use the juice extractor to make soy, almond, or rice milk.

Dishwasher Safe Parts- The food pusher, juicer cover, stainless steel strainer, pulp bin, and strainer bowl are all removable, dishwasher safe and BPA free. A handy cleaning brush is also included. Locking latches are to be properly positioned in the two grooves on either side of the juice cover

3- Year Warranty- Designed by the Number 1 Selling Juice Extractor Brand, this juicer is backed by a 3-Year Limited Warranty, and dedicated customer support team of Hamilton Beach employees.
This has 4.1 Stars out of 5 rating on this Amazon Shop
Current Price is $59.99
Reviews
Strong Motor
Easy to Use & Clean- The parts and easy to put together and pull apart for quick and easy cleaning
Lower Price for an Efficient Juicer
Good for Juicing Fruits and Hard Veggies
Are you looking for some great juicing recipes? Check out the Juicing Recipes Site or easy recipes to keep you juicing daily.
This hand citrus press is a small investment for your clean kitchen. I use mine often. It is a easy to use and effective in getting most of the juice out of citrus when I am in a week of detox, or adding some fresh juice to recipes and smoothies.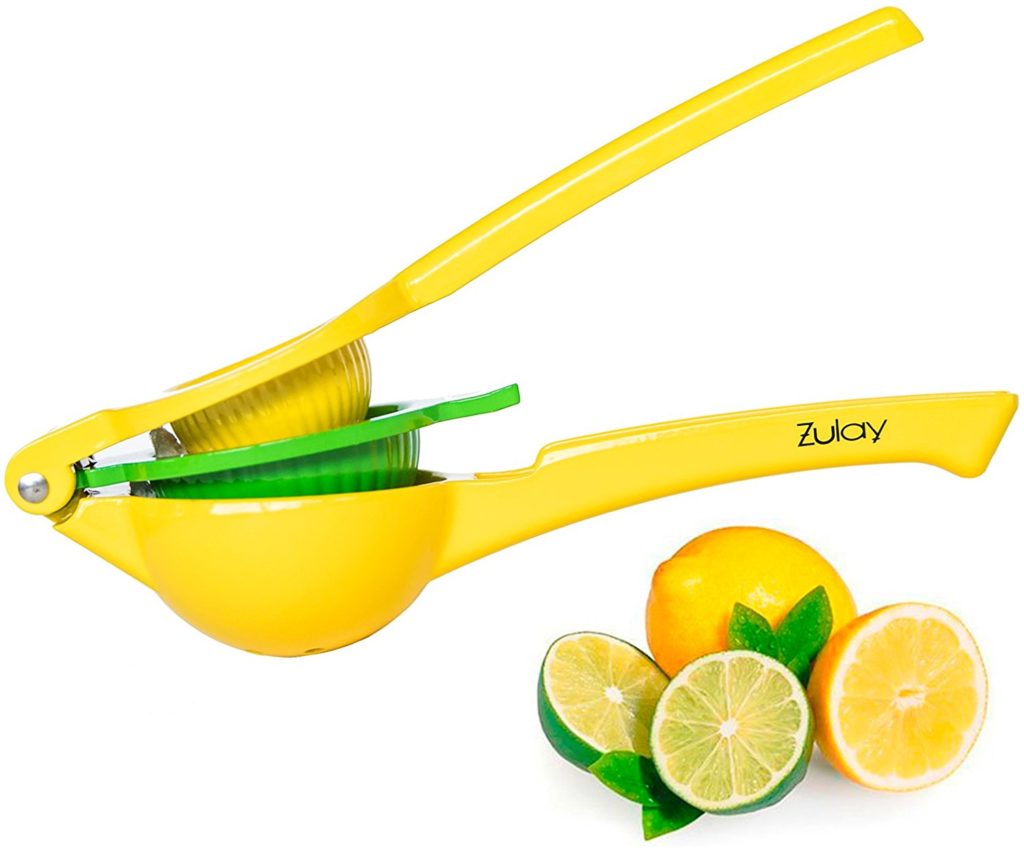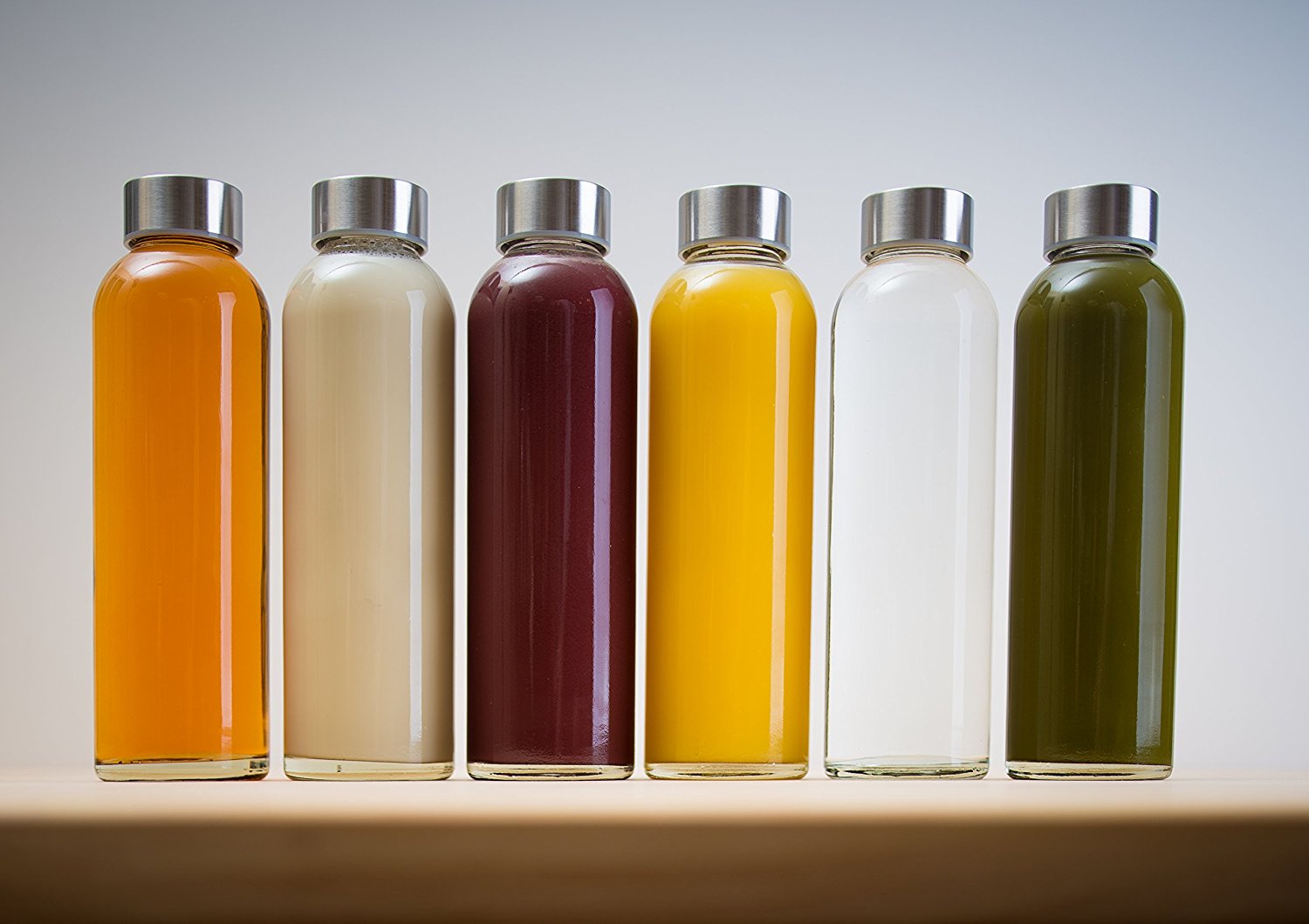 These juicing glass bottles are worth the $20 investment. Avoiding plastic is a step in the right direction for avoiding unnecessary toxins, and you are saving money at the same time with a green choice.
Features
It's easier than ever to take your healthy homemade juices and smoothies with you when you carry them in your Epica Bottles.

Durable, Lead Free with Extra Wide Mouth: Most water and juice bottles are a pain to fill and wash but the wide mouth on these Epica Bottles make everything from filling to cleanup easy.

Air Tight: Each cap is lined with a rubber O-ring so it will never leave a leaky mess in your car or bag. Oxygen can't get in to break down the enzymes and ruin your juices.
These have 4.7 Stars on this Amazon Shop
Current Price is $19.95 for 6
Make juicing fun and make it a family affair! If you missed watching the video ideas for using the pulp Click Here! Ideas for Vegetable Broth, Crackers & Dips.
*Cleanly Consumed is a participant in the Amazon Services LLC Associates Program, an affiliate advertising program designed to provide a means for sites to earn advertising fees and linking to www.cleanlyconsumed.com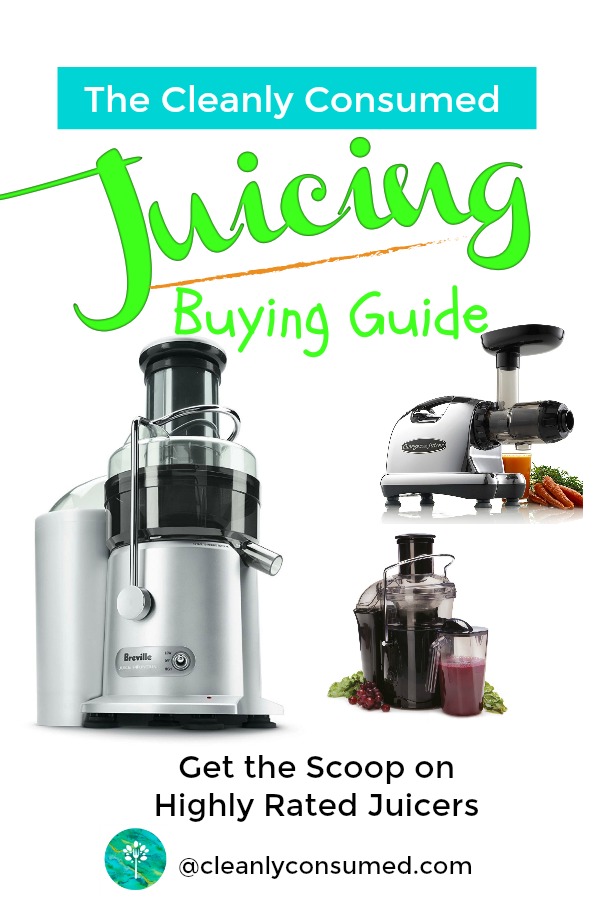 Join the Journey!
Let's get started! Be supported in your Clean Living Journey, step by step with resources, guides and a TON of encouragement along the way. You can do this- because step by step we did too!