Super Easy Healthy Snack Idea! Date & Apricot Snack Bars
What to make for a healthy snack? These 4 ingredient snack bars are just the right mix of sweet meets chewy! Seriously folks, when in search for snacks this is a key point! Did I mention they are super easy to make? Make sure that you keep an eye out for Organic and Pitted Dates. I am often lucky enough to find these at Costco. Sometimes a quick date or two is just what I need to hold off and tame that tooth. If you ever are at a loss for snack ideas for kids or even for yourself, then this post is made just for you!
Ingredients:
1 Cup Dried Apricots (I found Organic and Unsulfured at Trader Joe's!)
1/2 Cup Organic & Pitted Dates
1/2 Cup Organic Raw Almonds
1/4 Cup Organic Shredded and Unsweetened Coconut
Are you wondering what's the deal with dried fruit being unsulfured? I found this great post on PopSugar- click here!
Instructions:
Place all of the ingredients in the food processor and pulse until all incorporated.

Line a small baking tray with parchment paper and press firmly to form a flat rectangle about 1/2- 1″ thick (this is all preference).

Place in freezer for 1/2 hour to make cutting easier.

Store in a refrigerator for up to a week, or can freeze for a month.
Tip! *Rolling some of the mix into balls can make it easier to pack in lunch kits. Coat in some coconut flour to prevent sticking.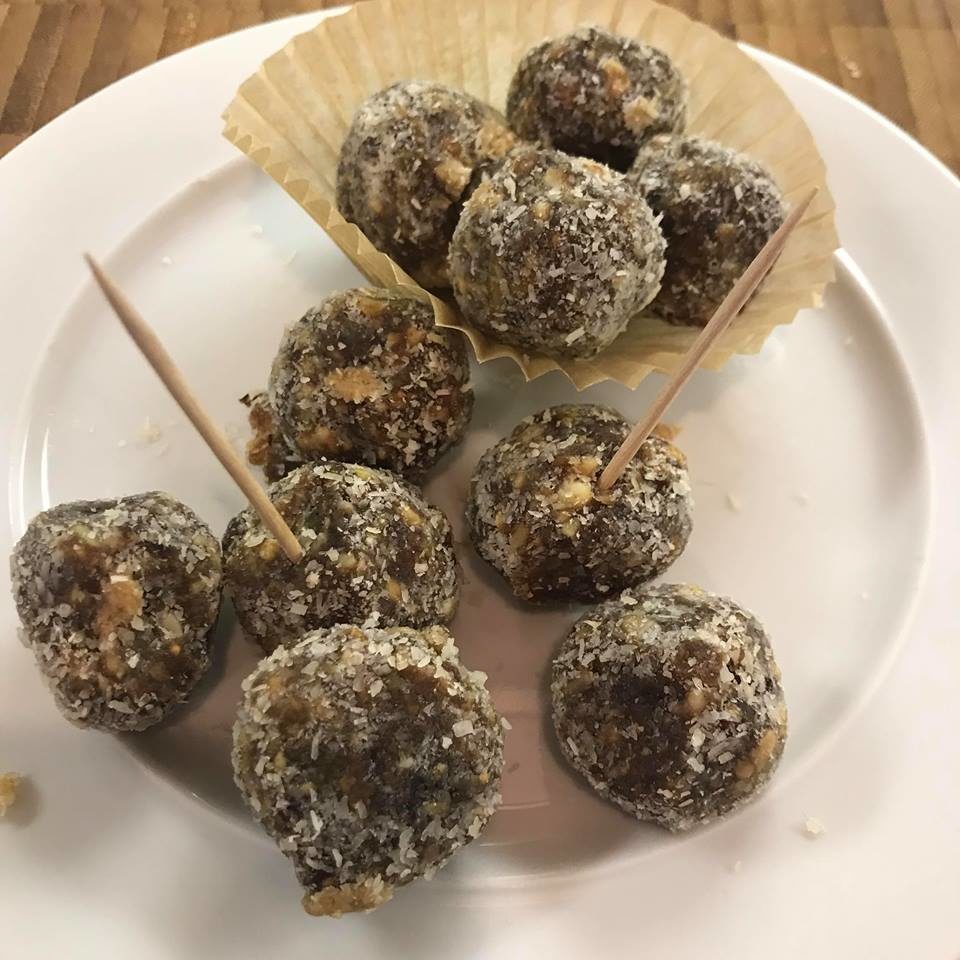 Enjoy


Stay Connected!
Get a Jump Start Now.
Clean Eating Shopping Guide for Free!