Trail Mix on the Run! Grab and Go!
Looking for a clean snack, then this grab and go trail mix recipe is for you! Snacks… healthy snacks don't come all wrapped up with a printed label. Where to start? Grabbing fresh fruit between meals is a great idea. You can also have a slice of turkey or chicken wrapped in a pickle or make a power smoothie with some nut butter to help you perk up. Here is a great easy recipe that will leave your house smelling amazing! Keep an eye on them when they are in the oven- just when you begin to smell them means to take them out right then! I promise you this is a cleaner than popping open a can of mixed nuts!
Ingredients:
1 cup raw cashews
½ cup pecans, halved
½ cup Brazil nuts, pieces
½ cup pistachios
½ cup pumpkin seeds
¼ cup shredded coconut
1/8 cup raw honey
Celtic salt
¼ teaspoon cinnamon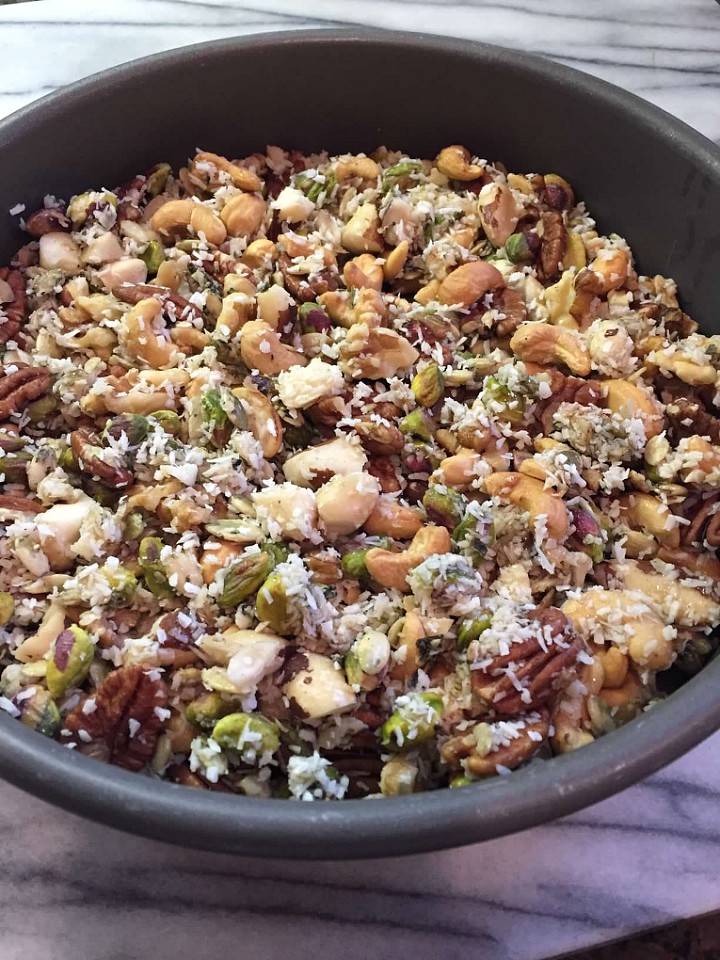 Instructions:
Preheat oven to 350 degrees F.

In a glass bowl, add all the ingredients and mix well.

Cover the bottom of pan with clean oil or use parchment paper.

Evenly place the mixed ingredients onto the pan and bake for 15 to 20 minutes, tossing half way.




*Optional you can finish on broil for a little extra crunch and flavor, but watch it carefully!
Tip: If the Brazil nuts are not sold whole and not in pieces, place them in a Ziploc bag. Using a stainless steel measuring cup or rolling pin, break the Brazil nuts into quarter sized pieces and viola! Ready to use.
Store the trail mix in pint size mason jars so they are ready to grab and go! Feel like sharing this trail mix recipe? Please do! Hover over it the images to Pin on Pinterest!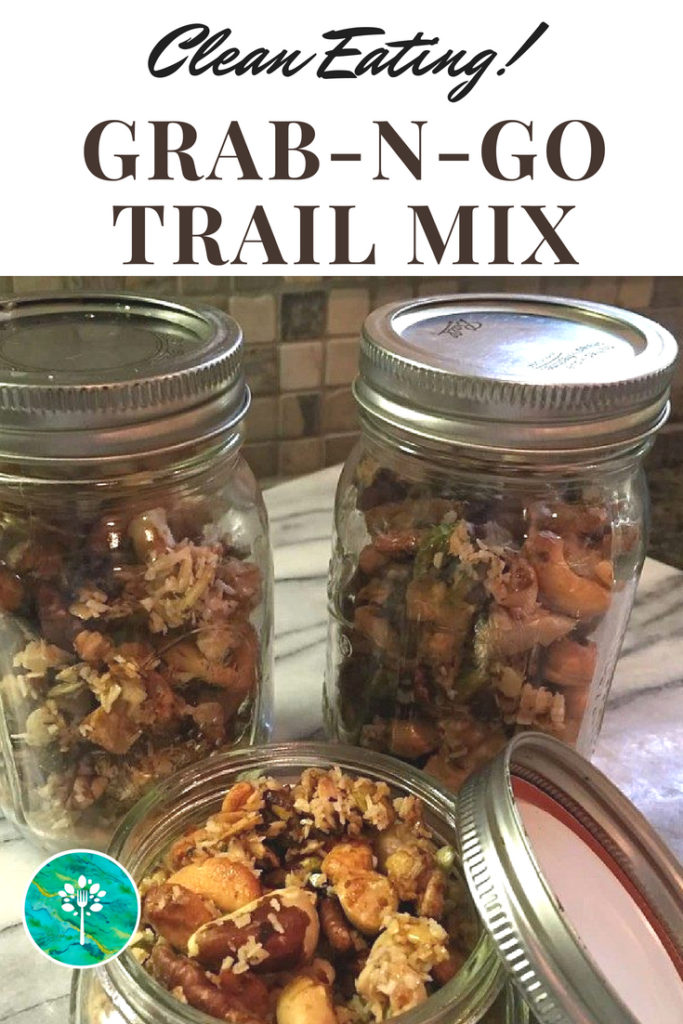 Join the Journey!
Let's get started! Be supported in your Clean Living Journey, step by step with resources, guides and a TON of encouragement along the way. You can do this- because step by step we did too!